Paola Antonelli: Senior Curator, Architecture and Design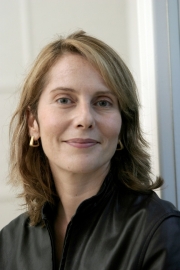 Paola Antonelli is Senior Curator of the Department of Architecture & Design of The Museum of Modern Art, where she has worked since 1994. Through her exhibitions–among them Design and the Elastic Mind in 2008–teachings and writing, Paola strives to promote a deeper understanding of design's transformative and constructive influence on the world. She is very proud of a recent acquisition into MoMA's Collection: the @ sign (read more). She is working on several exhibition ideas and on the book Design Bites, about basic foods taken as examples of outstanding design.
Kate Carmody: Curatorial Assistant, Architecture and Design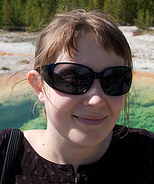 Kate is a recent addition to the A&D staff at MoMA—she began at the end of 2009.  She has a M.A. in the History of Decorative Art and Design from Parsons the New School for Design in conjunction with Cooper-Hewitt National Design Museum.  She has taught at Parsons, prepared specimens at the department of Invertebrate Zoology at the American Museum of Natural History and organized the Big Urban Game and Design Camp while working at the University of Minnesota's Design Institute.
Caroline James: Spring 2010 Intern in Architecture and Design
Caroline is a graduate in Italian Studies and studio art from Princeton University. After graduation, she pursued cultures previously unknown to her, living in Japan and working in publishing and product design in Bangkok, Thailand. She returned to the US last July to pursue her long-time passion to be an architect and designer. Prior to MoMA, she interned at Diller Scofidio + Renfro. This fall, Caroline will embark on a Master in Architecture program.
Shayna Gentiluomo: Assistant to the Senior Curator of Architecture and Design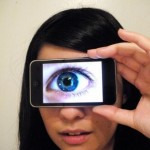 Shayna joined the A&D staff in the summer of 2008, following her undergraduate studies at the School of Visual Arts. Though painting and printmaking were the focus of her studies, she can now frequently be seen wielding a soldering iron. An enthusiastic tinkerer, Shayna seeks to encourage the creative exploration (and exploitation) of the technology that pervades our daily lives.
Alma Zevi: Summer 2010 Intern in Architecture and Design

Alma is a graduate in Art History from the Courtauld Institute of Art, London, and has interned at various European Galleries and the ArtFund, London; she also has experience in publishing and archival work.  She has just moved to NYC where she is combining her keen interest in contemporary sculpture with learning about digital interfaces and virtual worlds.  Future plans include travel to Southern China and Patagonia.
Helga Schmid: Independent Researcher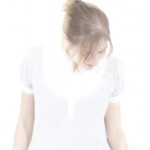 Helga is a recent graduate of the MFA Design as Author program at the School of Visual Arts in New York. Before she came to New York on a Fulbright Scholarship, she studied Communication Design in Germany and worked as a designer. When she is not part of the A&D team she spends her time at the Visual Arts Press and works as a freelance designer. Later on she would love to teach, create experiences and fly like a bird.