What happens to the sculptures in MoMA's garden when it rains?
"The last time I visited the MoMA, I went to see the outdoor exhibition YOU ARE HERE*, but the garden was closed because it was raining," says illustrator and ceramic artist Steph Becker. "I was pretty disappointed, and I thought maybe the sculptures were disappointed too. Maybe they were sad that no one could see them and annoyed they were getting so wet, and wanted to move inside. Inside the museum everyone was distracted by Refik Anadol's installation Unsupervised, and it seemed possible that the sculptures could sneak by and set themselves up inside without anyone noticing."
Becker, who divides her time between Brooklyn, Kansas City, and Massachusetts, is no stranger to creating stories with limited text. "Growing up I had three older brothers who could read before me," she says. "I would borrow their Tintin and Asterix books and try to figure out the story from the pictures or make up my own stories. It made me appreciate storytelling through images and books that don't use text, like Maurice Sendak's A Kiss for Little Bear. That type of work rewards you if you take the time to really look at it."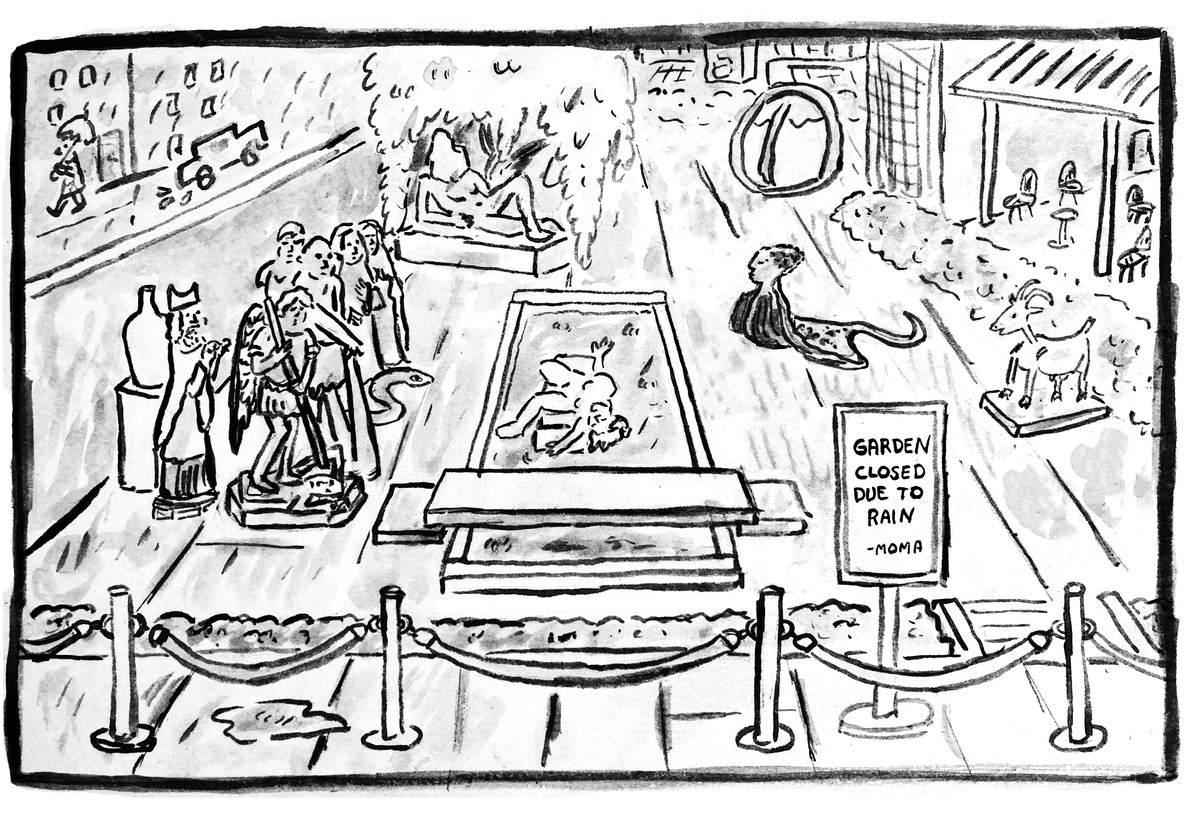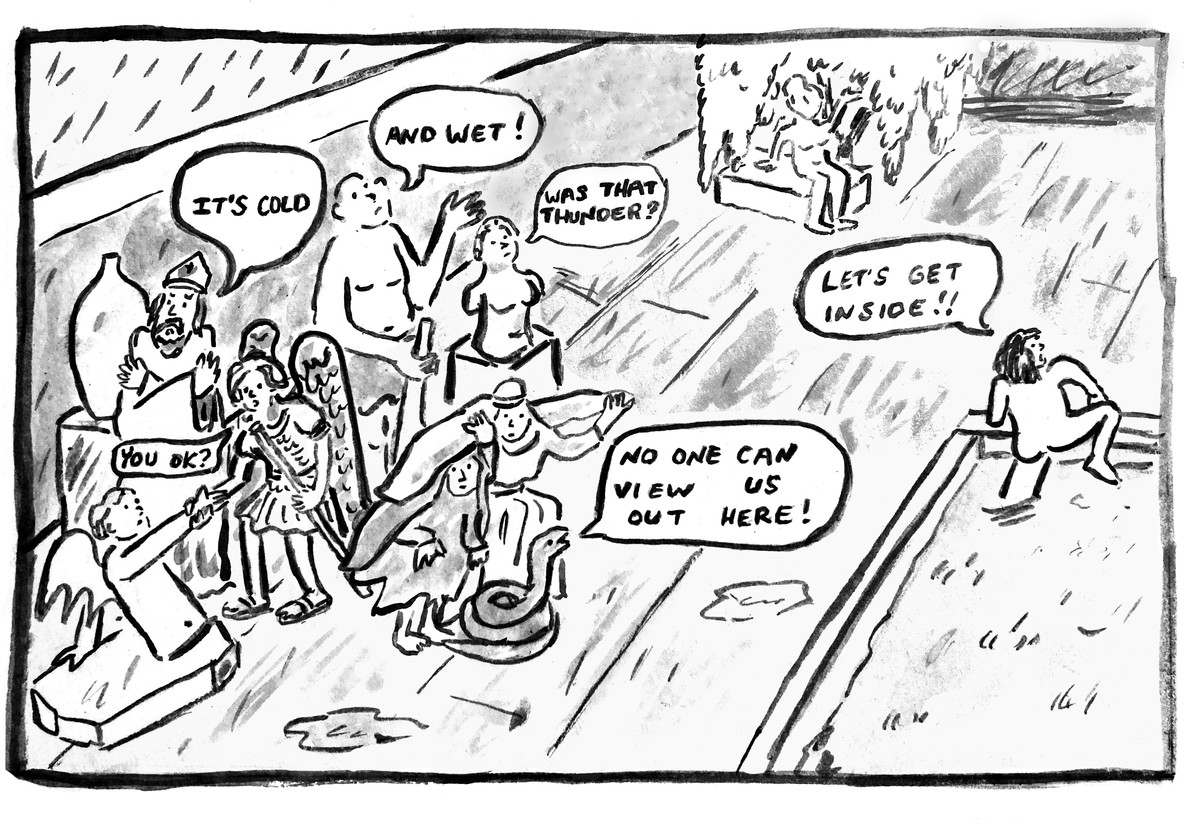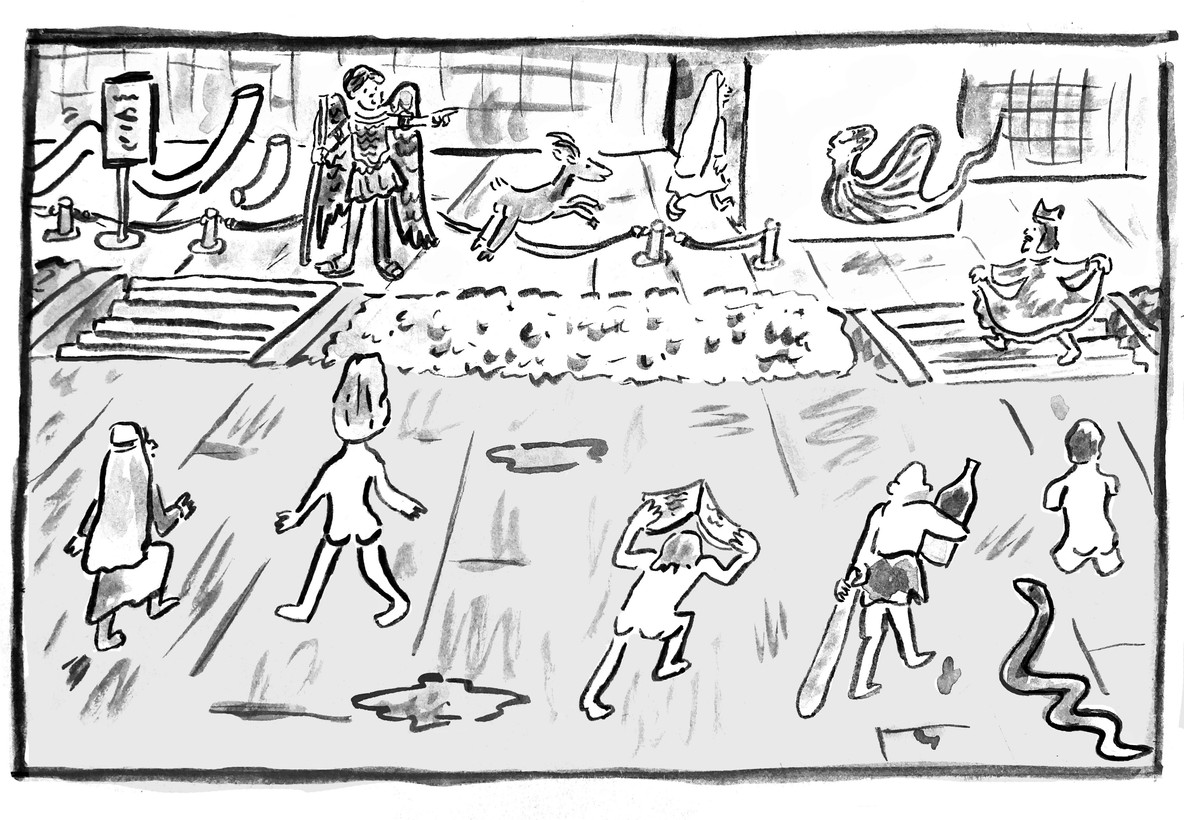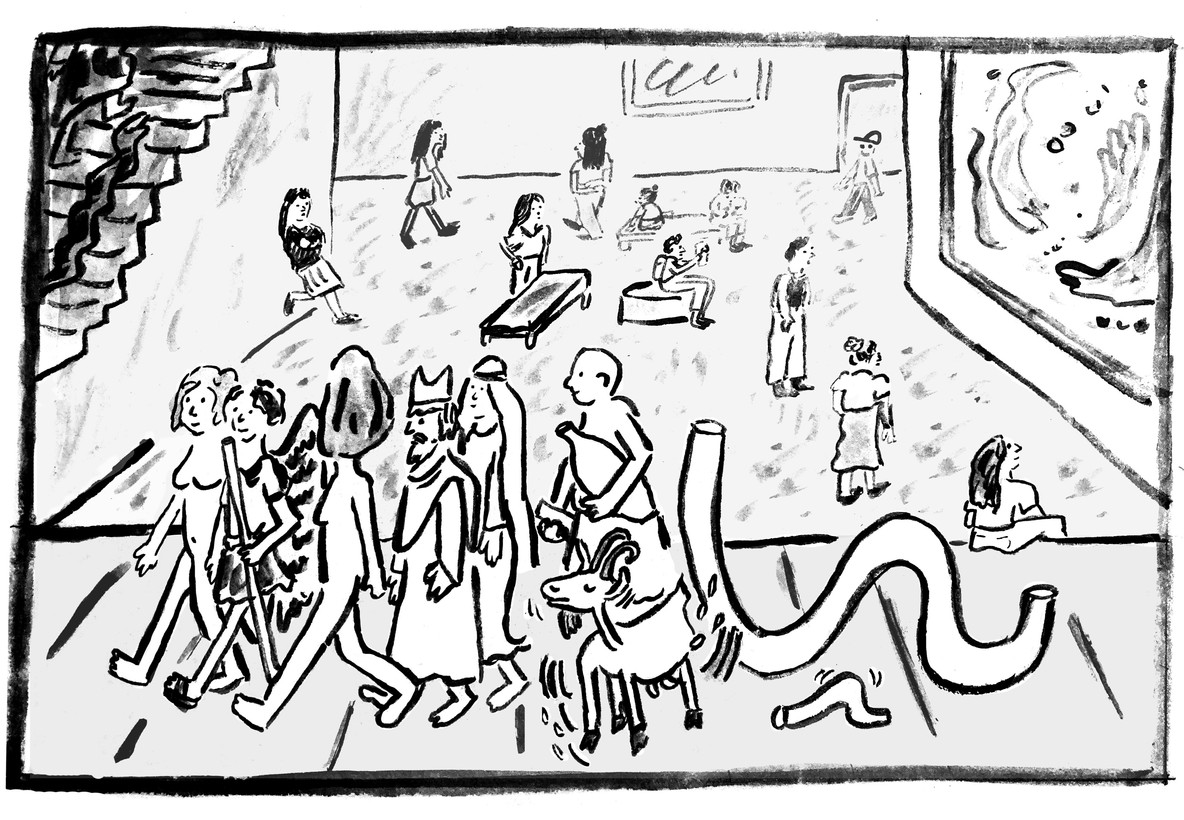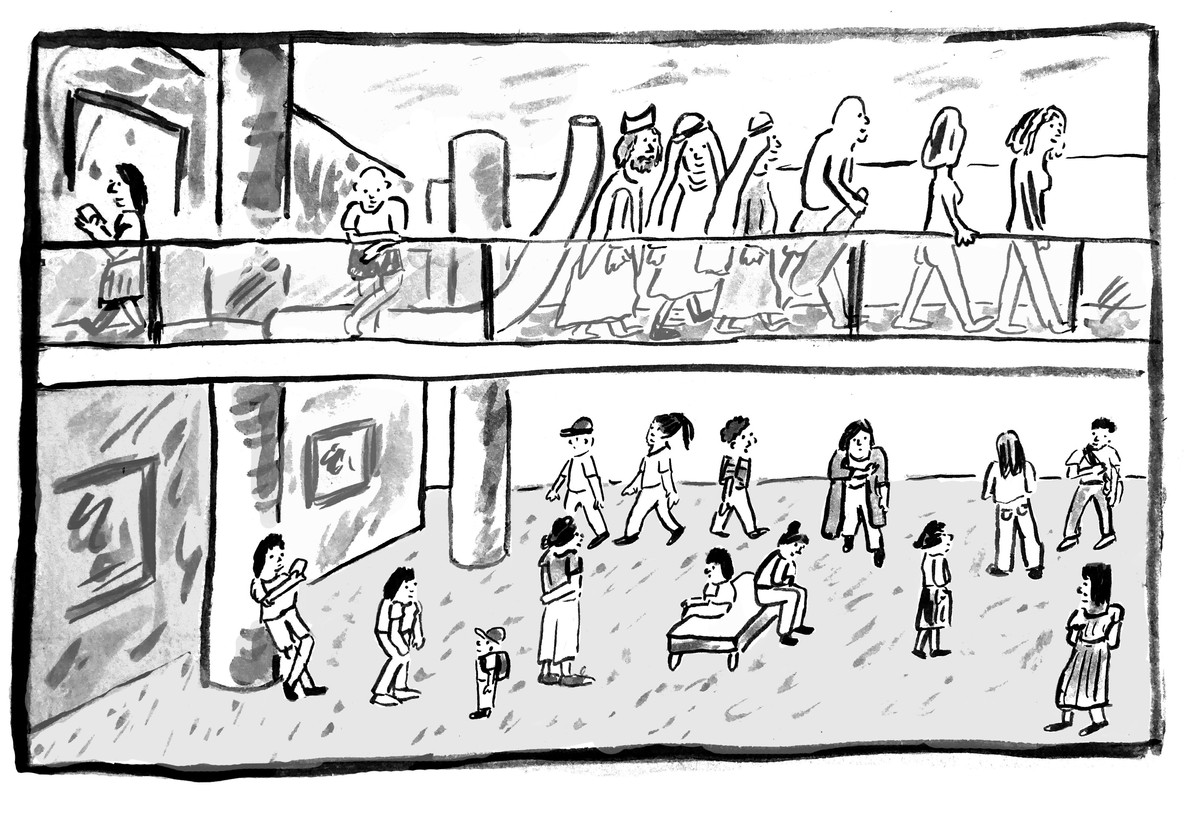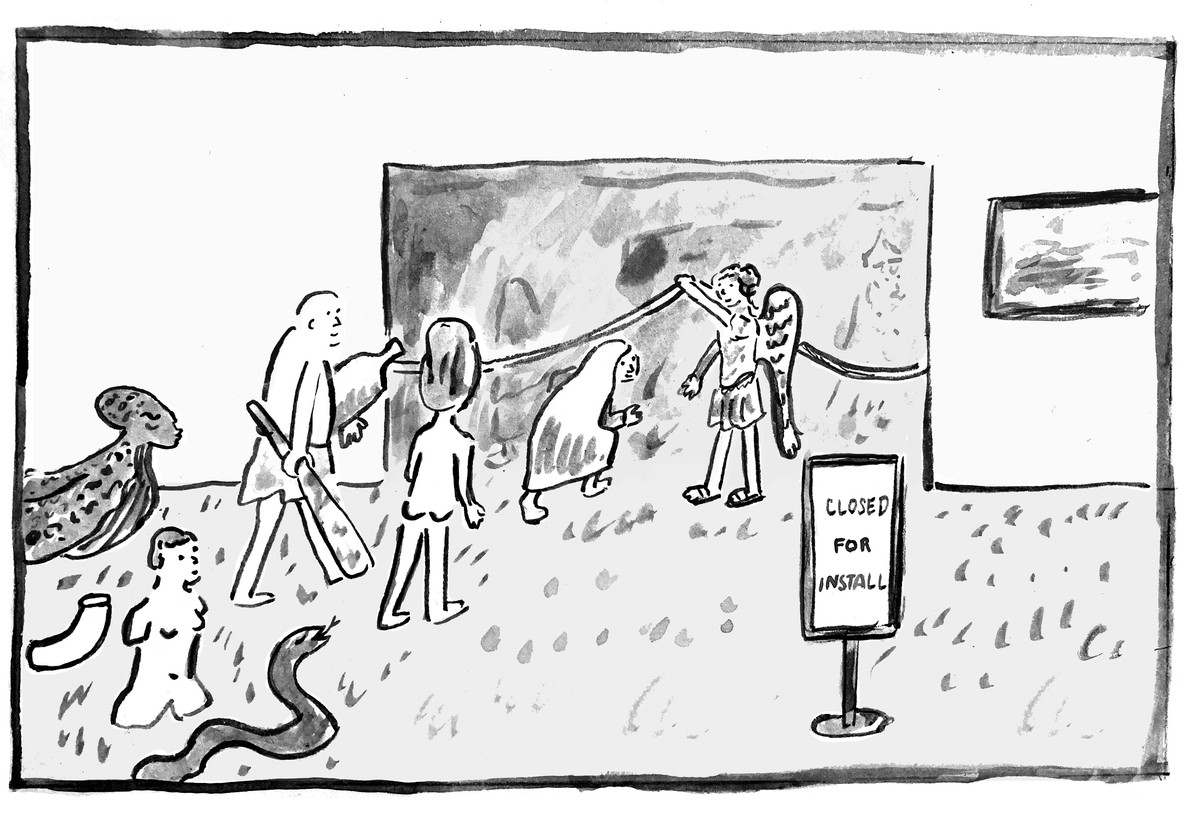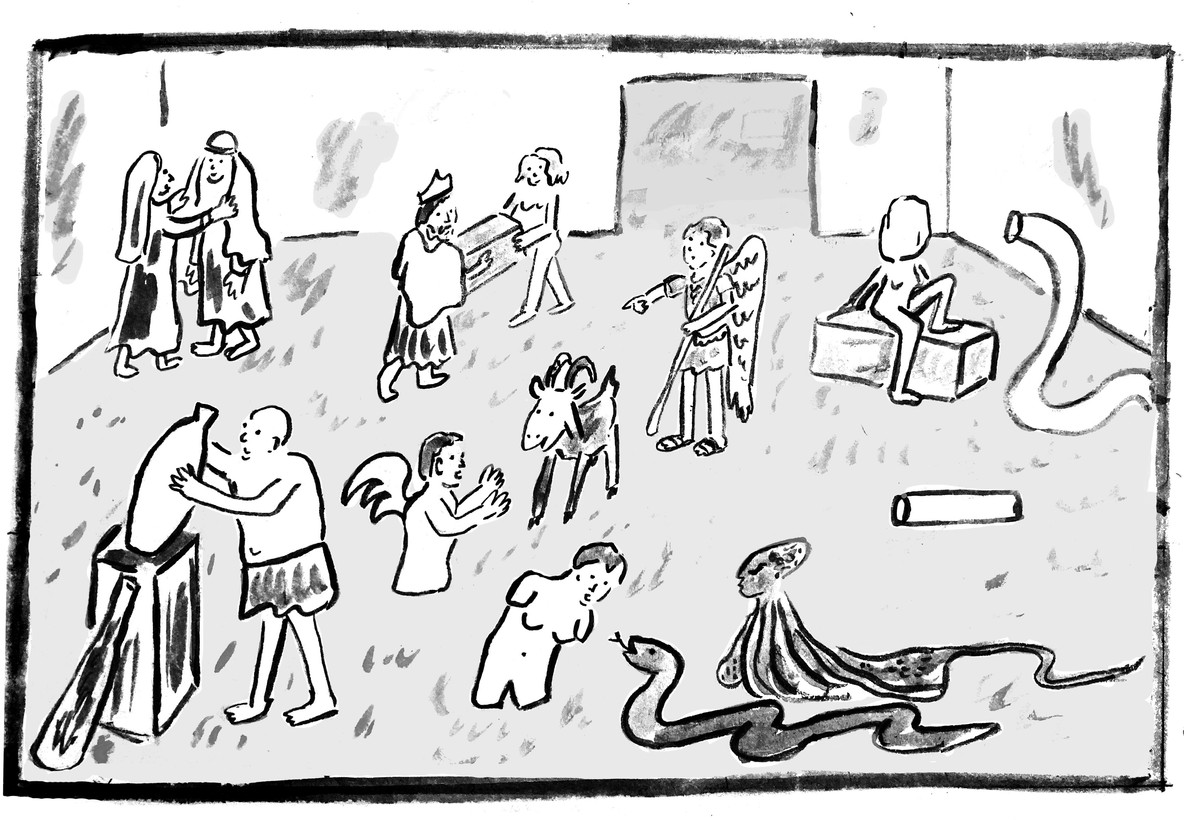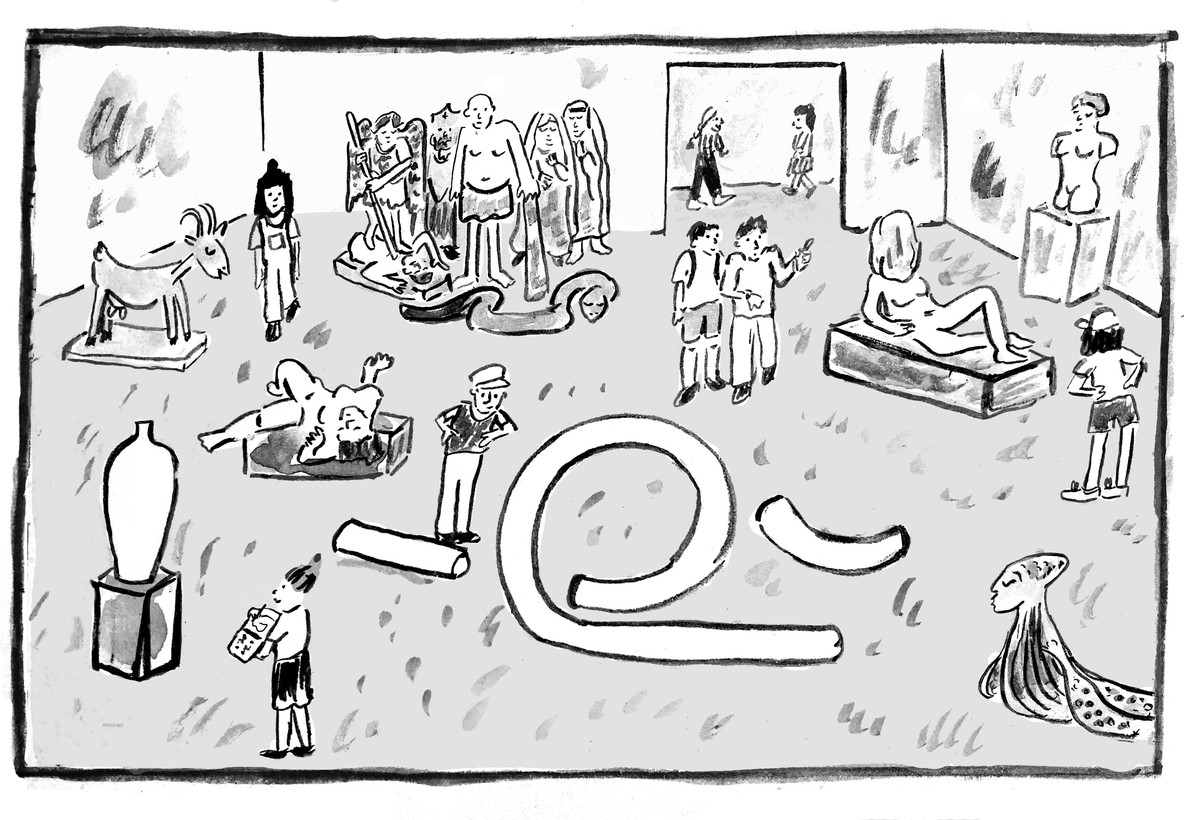 Steph Becker, an illustrator and ceramic artist who divides her time between Brooklyn and Kansas City, is a cofounder of Girlfriends Drawing Collective, a group that facilitates drawing meetups and creative support.
UNIQLO is MoMA's proud partner of #ArtforAll.