Alex Graham's New Gods in Training
Join 4D beings from the future for "a MoMA Minute" as they stroll through the galleries and reflect on past, present, and future.
Since grade school, Alex Graham has turned to art and writing as a way to process her surroundings. Her 2022 graphic novel Dog Biscuits, which details the experiences of characters living through the all-too-familiar crisis of a global pandemic, is just one of many examples of the cartoonist excavating difficult emotions. In this month's Drawn to MoMA, Graham tackles the anxiety of climate change.
New Gods in Training shows us present-day MoMA through the eyes of 4D beings from the future. As we follow Ximbl, Zorbert, and Simpkin around the Museum's galleries, we meet several visitors who, like many of us, carry "environmental worries [that] are so distracting [they] can't even look at artwork in a museum without looking through that lens of anxiety." For Graham, acknowledging this anxiety through her art is a form of catharsis. "I think a lot of us want to hear, 'It's going to be okay,'" says Graham. "But there's nobody around to say that lately. It's cathartic for readers to see their own worries reflected back at them so they don't feel so alone."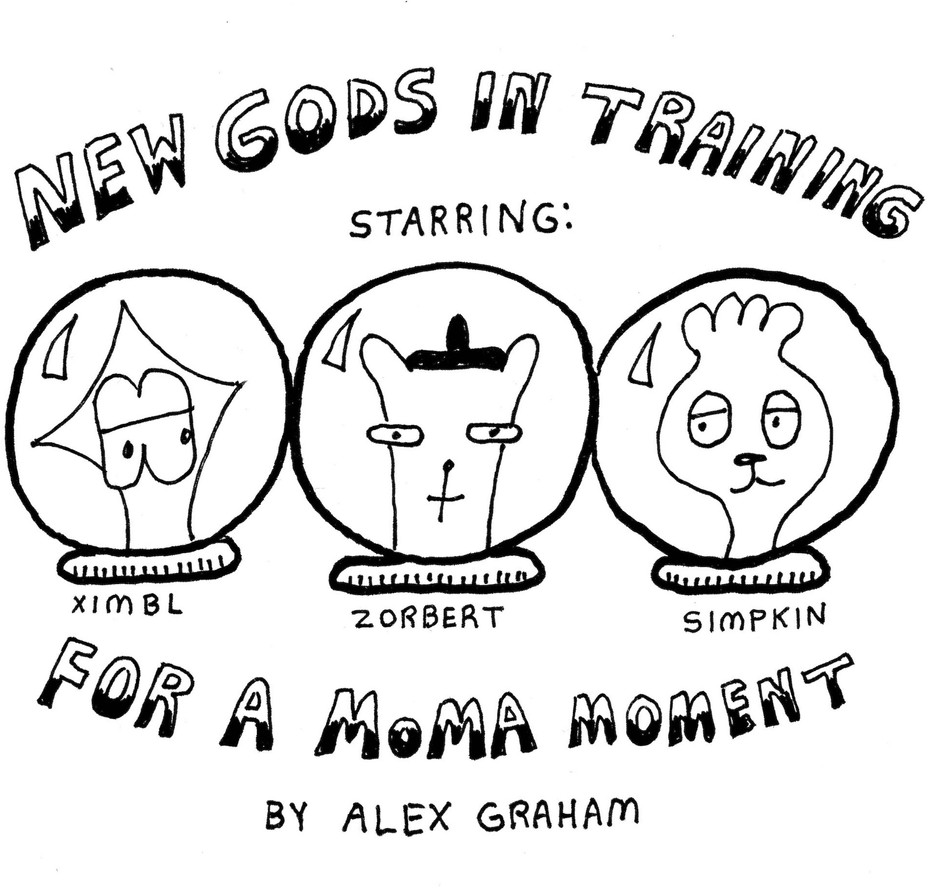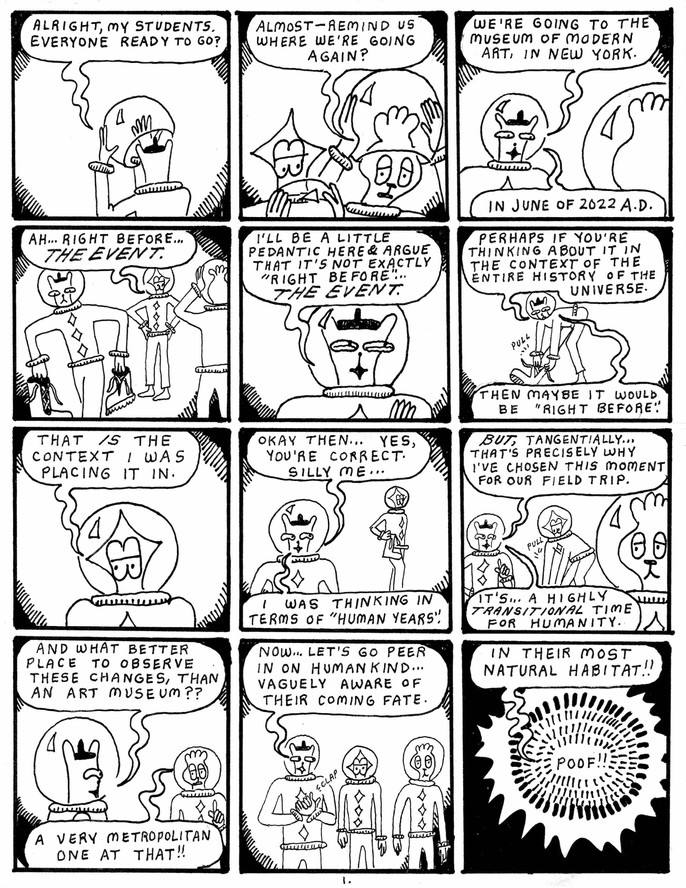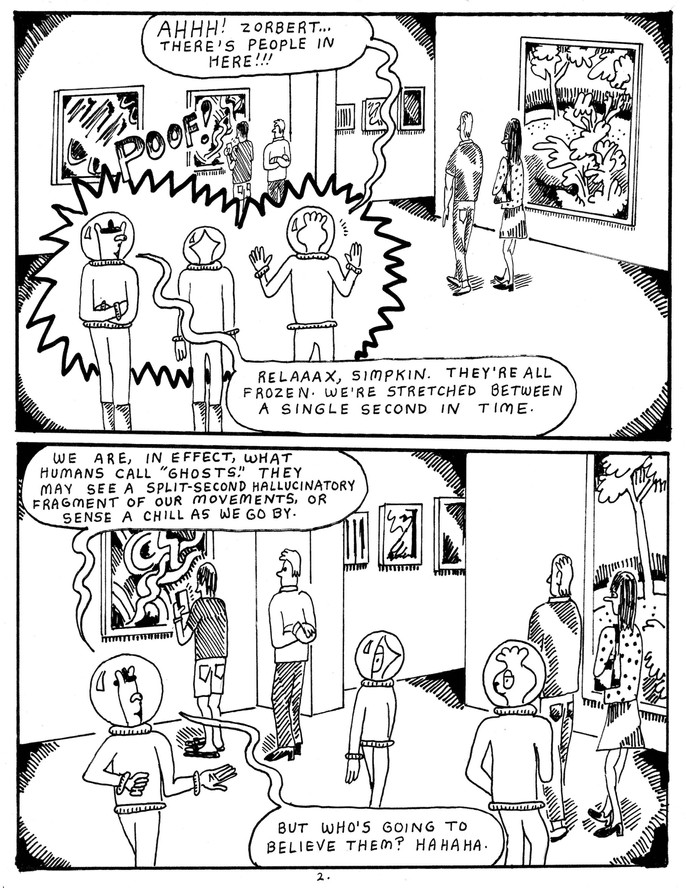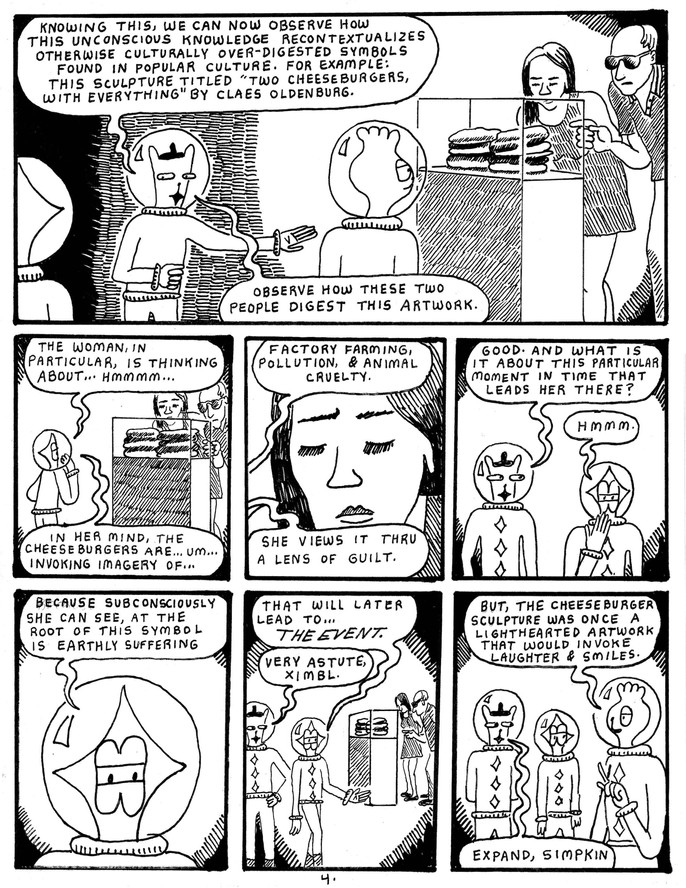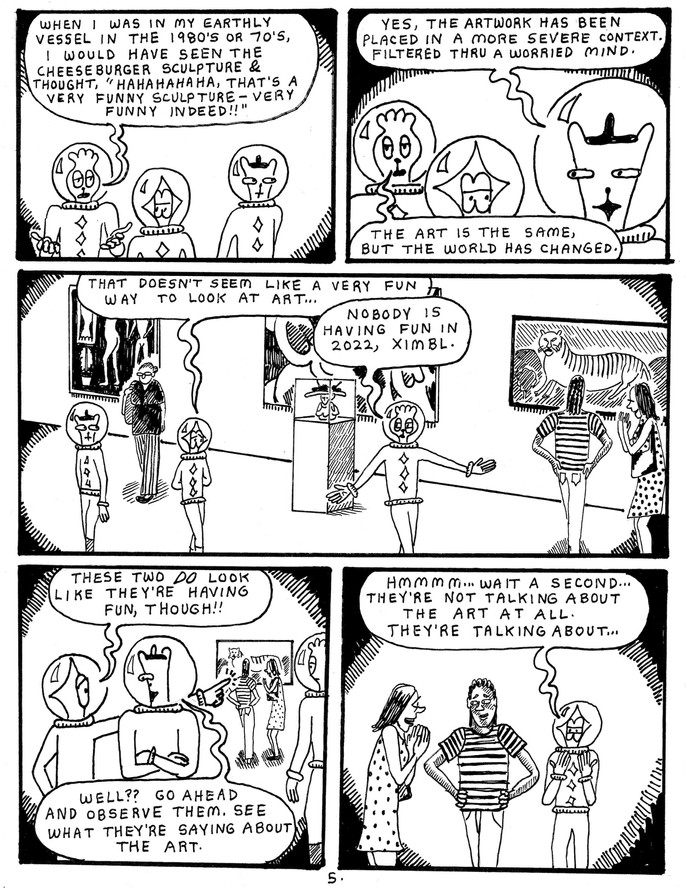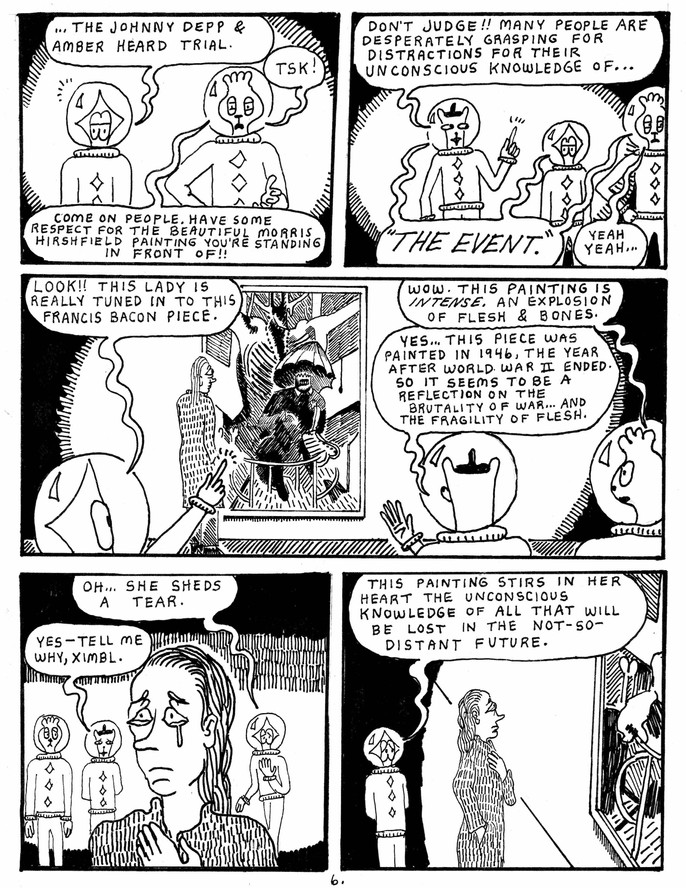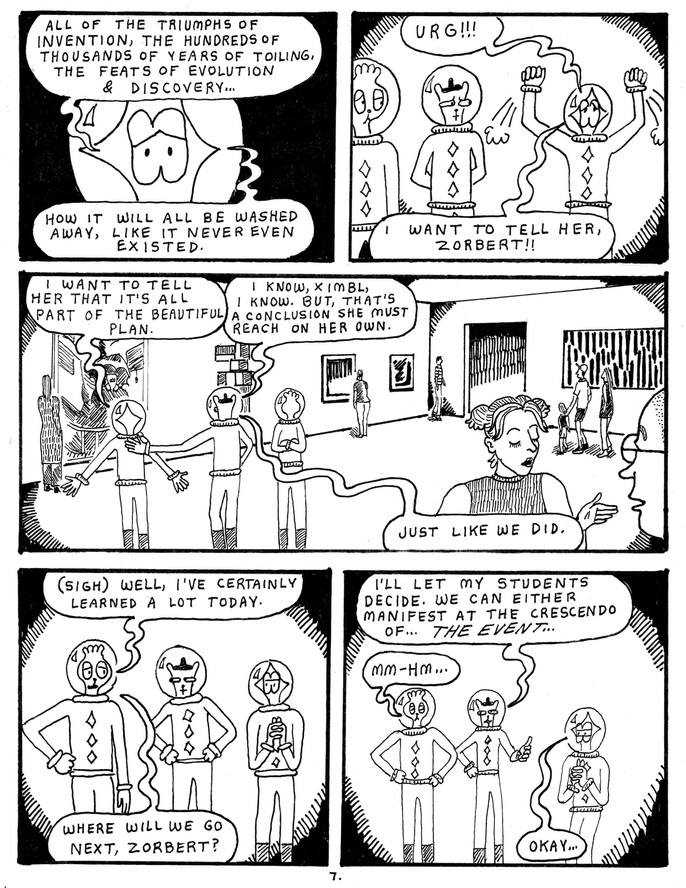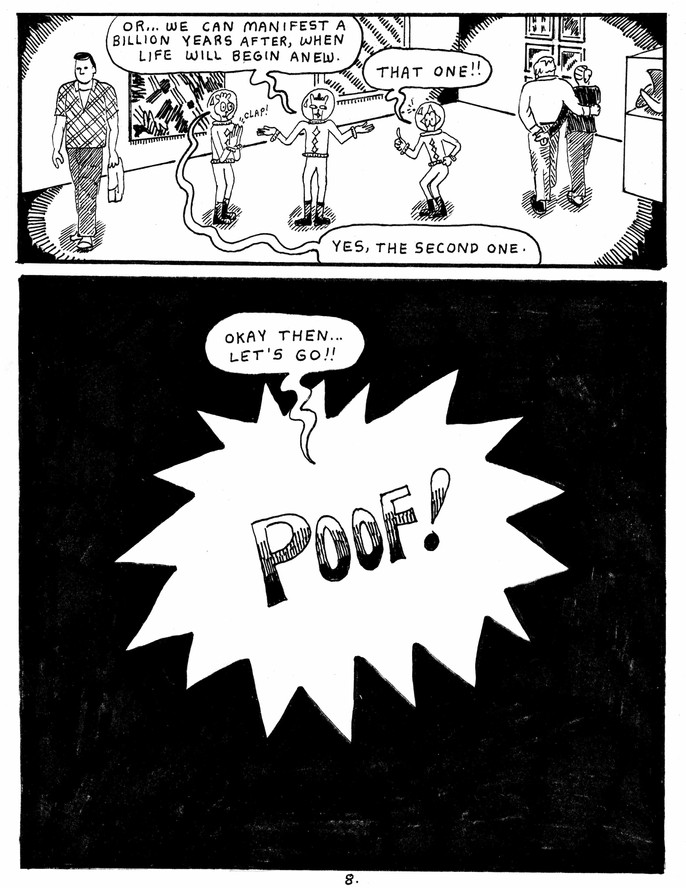 Alex Graham is a painter and cartoonist from Denver, Colorado, currently residing in Seattle, Washington. Her art and comics are shaped by metaphysical questions as well as her experience working as a restaurant server while pursuing a career as an artist. Graham is the author of Cosmic BE-ING and Angloid; Dog Biscuits, a pandemic-inspired graphic novel, was published this year by Fantagraphics. When asked what the 4D beings in her comic would remark if they encountered her in MoMA's galleries, Graham said, "They would say of me, 'She's wondering if someday her paintings will hang here at MoMA.'"

UNIQLO is MoMA's proud partner of #ArtforAll.