Sara Fanelli's Pinocchio: From Michelangelo to Guillermo del Toro
Explore an illustrator's reflections on the little wooden boy who has captivated audiences for nearly 150 years.
Illustrator Sara Fanelli grew up in Florence, where Pinocchio is everywhere. "He is ubiquitous," she says, "from the colossal wooden Pinocchio…at the entrance of the city's largest toy shop, to the tiny wooden puppets sold in every market stall." But it wasn't until leaving Italy that Fanelli realized how deeply she had been impacted by Carlo Collodi's classic tale and the artistic legacy of her hometown. She explains, "Living there made me understand that there can be art in any little detail of everyday life."
For our final Drawn to MoMA of the year, Fanelli revives her own interpretation of the famous wooden boy, who she first illustrated in 2003 for an edition of Pinocchio that is currently on view in MoMA's newest exhibition Guillermo del Toro: Crafting Pinocchio. Through collaged postcards, photographs, and stationary, Fanelli invites us to celebrate the puppet at the center of it all. "The big challenge…how to keep the puppet's anarchy and sparkle while having to fit into an adult world. That is what I would wish to Pinocchio, and to every child growing up."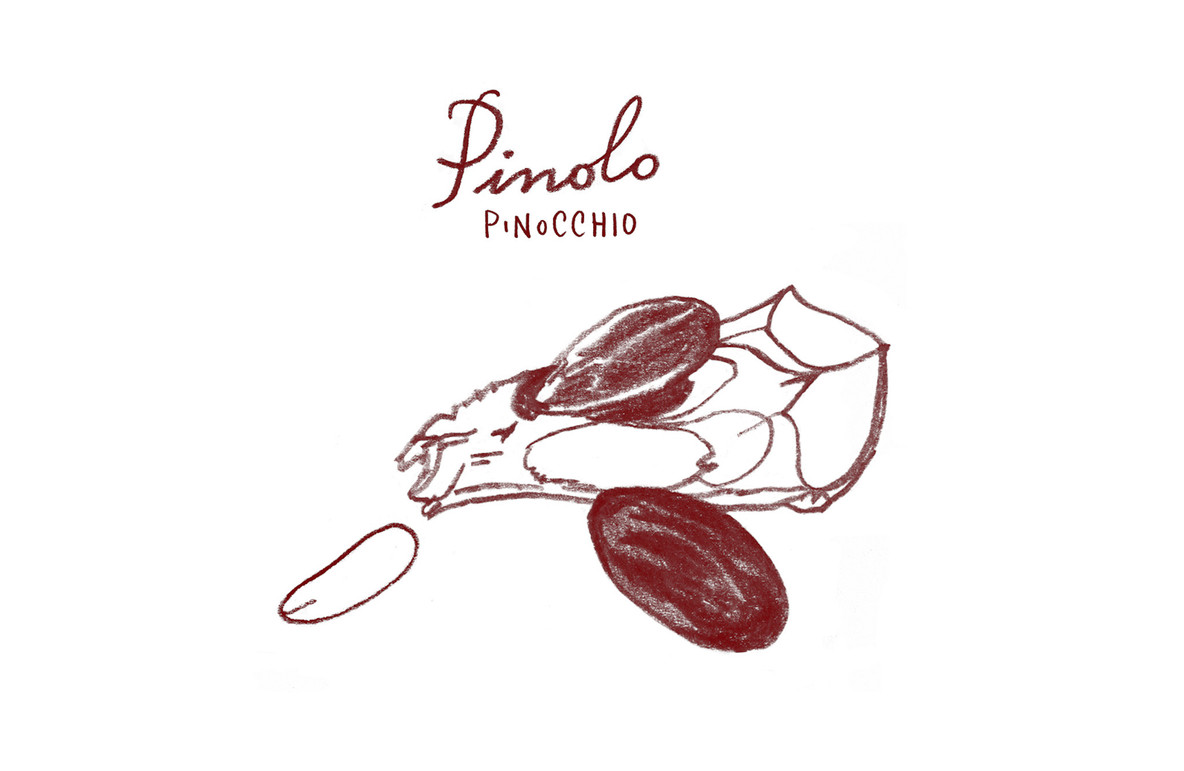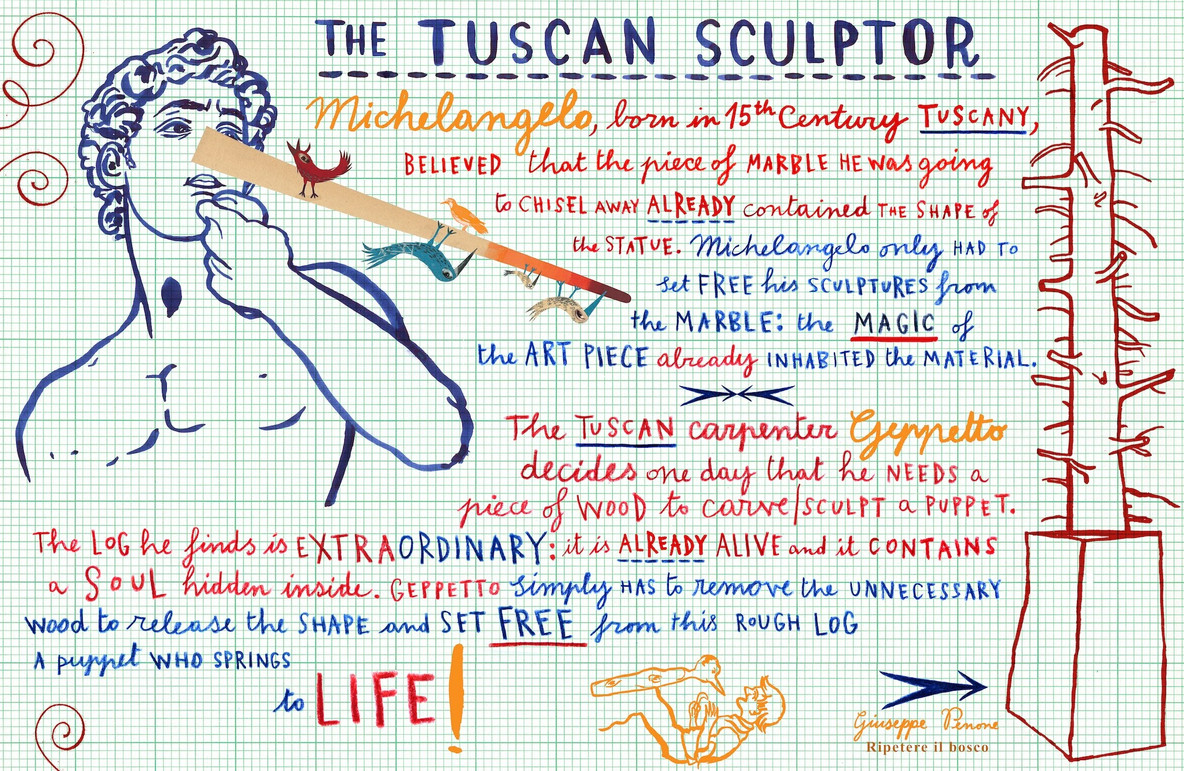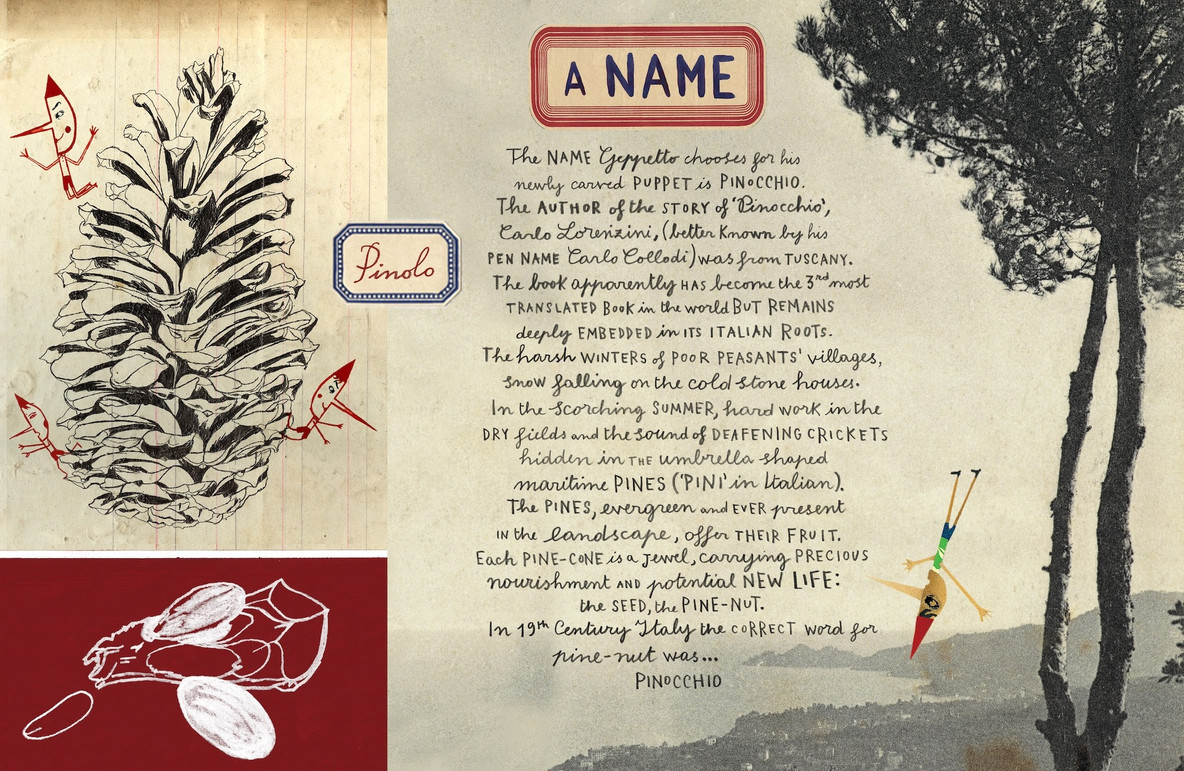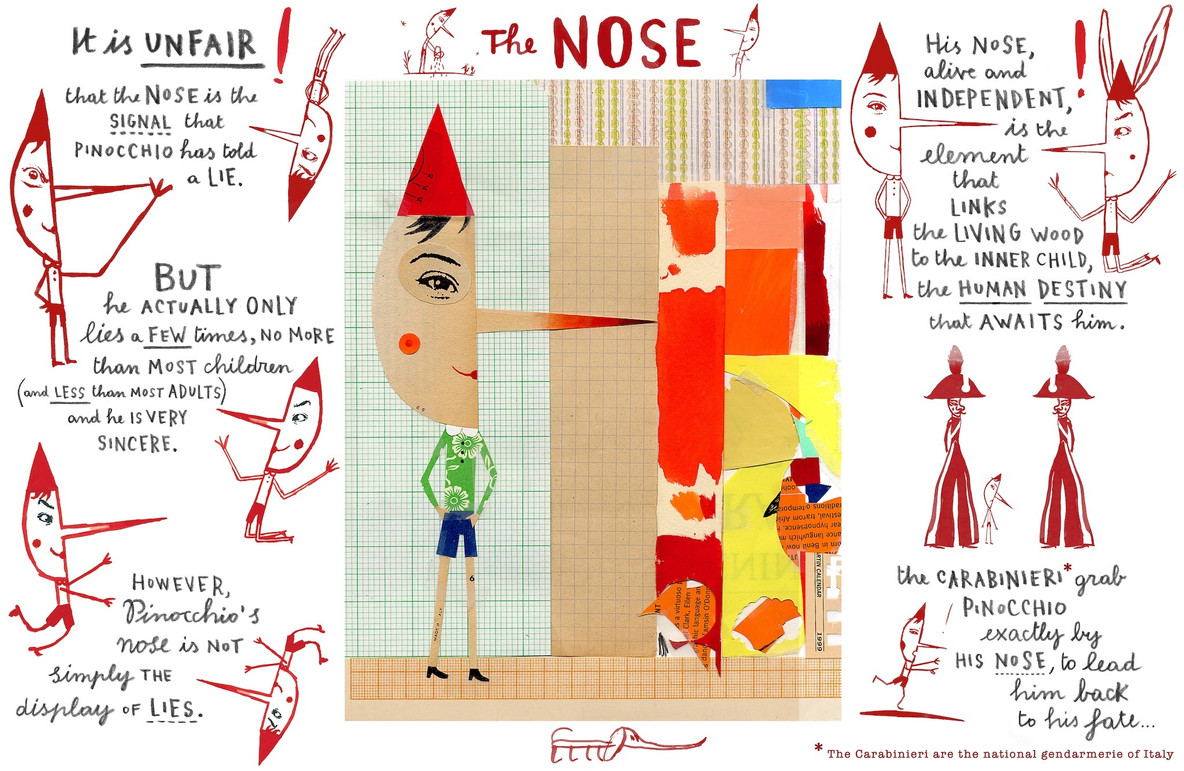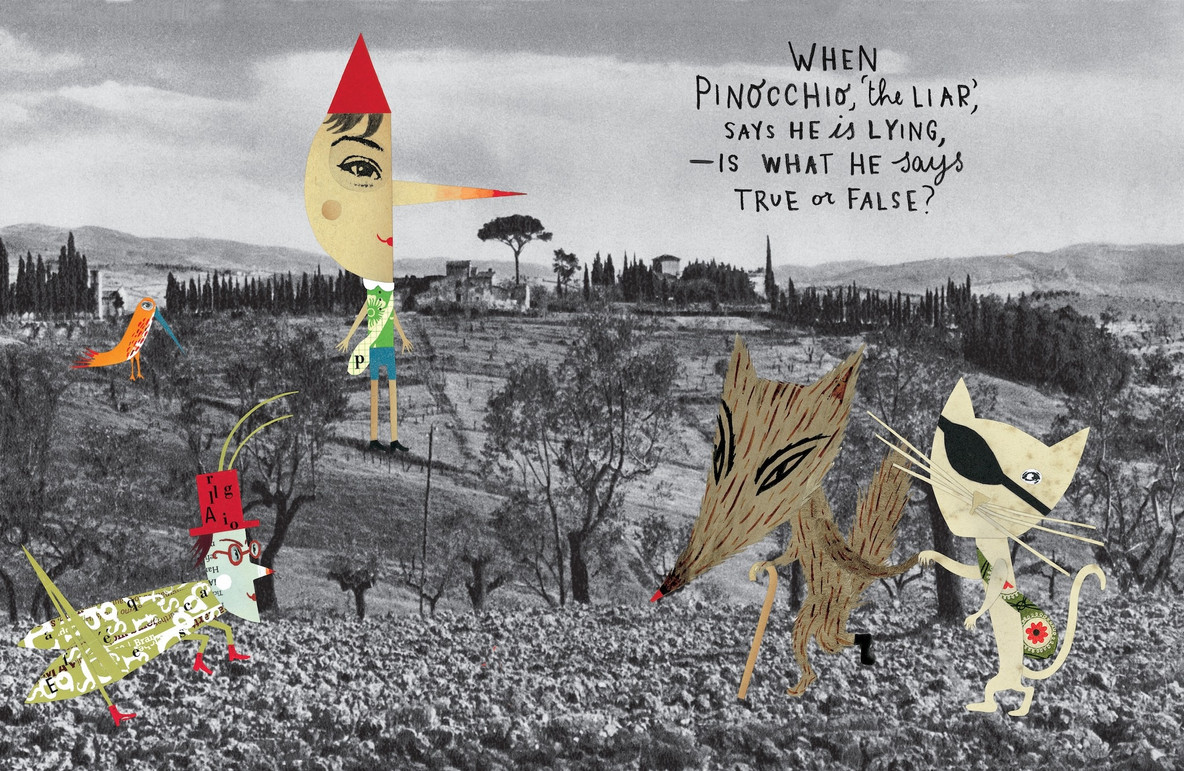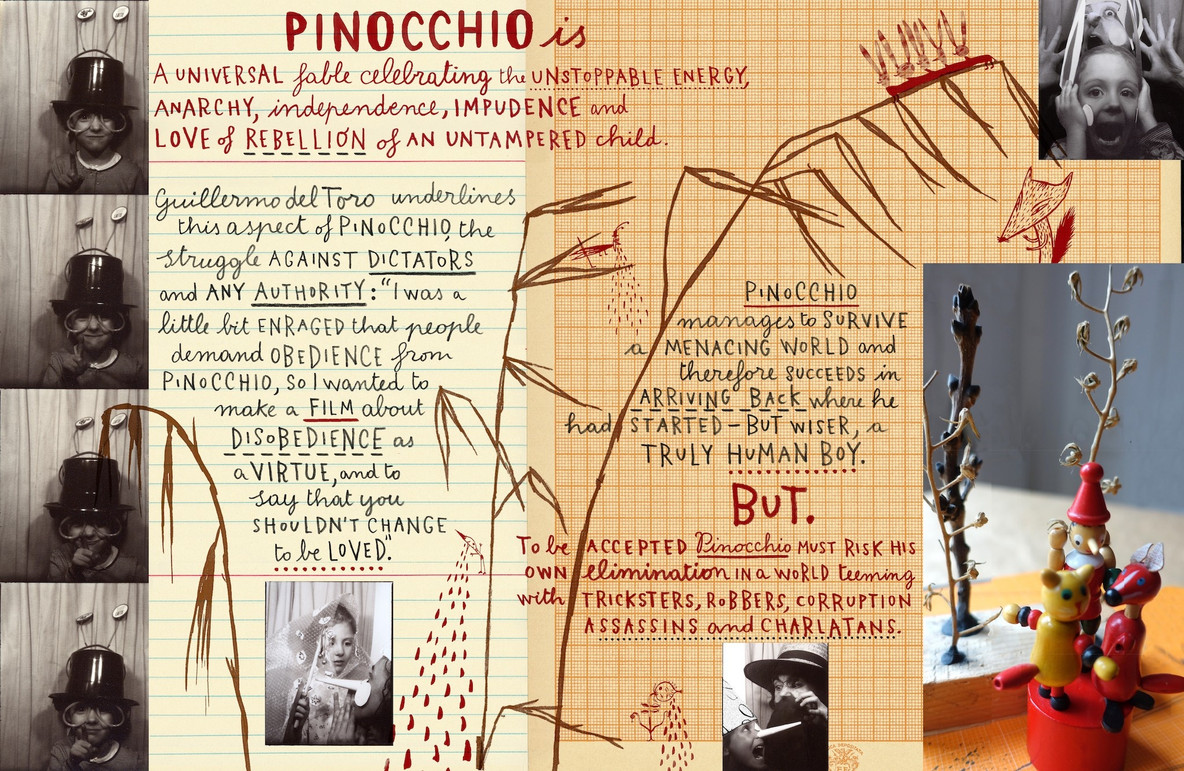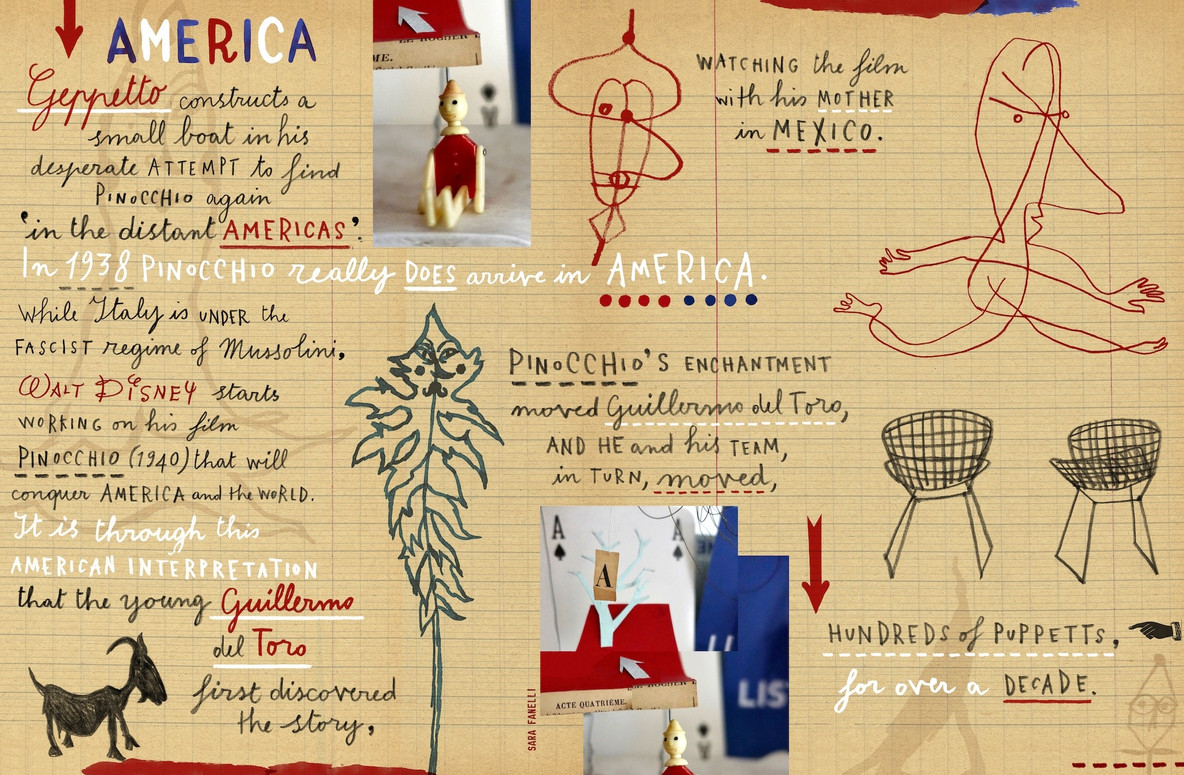 Sara Fanelli was born in Florence. She came to London to study art and has been working there as a freelance designer and illustrator ever since. She has worked for a diverse range of organizations internationally, including the New Yorker, Penguin Books, Tate Modern, Tate Britain, The Victoria and Albert Museum, BBC Worldwide, and the New York Times. Her recent projects include Sometimes I Think, Sometimes I Am, a new book of images inspired by world literature. In 2006, she was elected an honorary RDI (Royal Designer for Industry), becoming the first woman illustrator to receive this honor.