Bishakh Som's A Convening of Witches
An artist reflects on the work of Meret Oppenheim, a radical femme who came before her.
"If you speak a new language of your own, that others have yet to learn," the artist Meret Oppenheim once cautioned, "you may have to wait a very long time for a positive echo." For artist Bishakh Som, who drew on Oppenheim's current exhibition as inspiration for this month's Drawn to MoMA, this notion resonates. "Comics, a medium that has only begun to be taken 'seriously' in the past few decades, is still a new language to many," says Som, the New York–based author of Apsara Engine and Spellbound. "I have tried, in my work, to talk about issues that are important to me (like being trans and South Asian, for example), but also to push the medium and to expand its formal boundaries."
But Oppenheim figures as more than a source of inspiration for Som's story. In A Convening of Witches, the Swiss artist manifests as a kindred spirit whispering soft incantations into our ears. Filled with magic and transformation, there is a witchiness to Oppenheim's work that "feels like it's exceeding femininity, exploding it, and carrying it off into the dark ether." Reflecting on how the artist might respond today were she to encounter this comic, Som says, "I'd like to imagine she would say: 'Come, witchy sister, I'll take you out for a beer.'"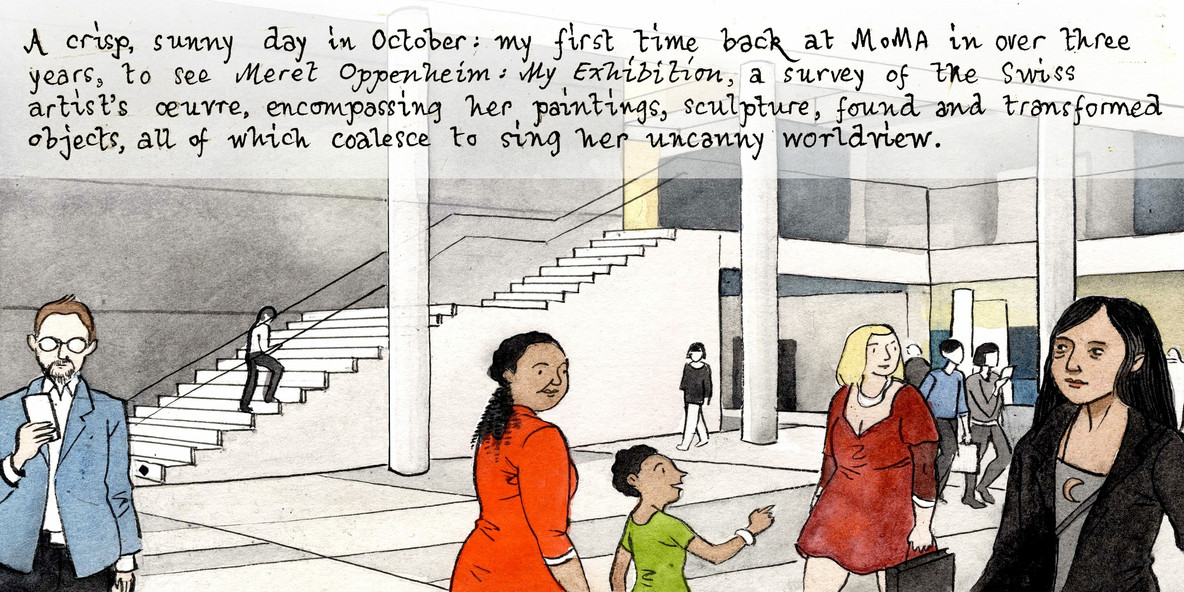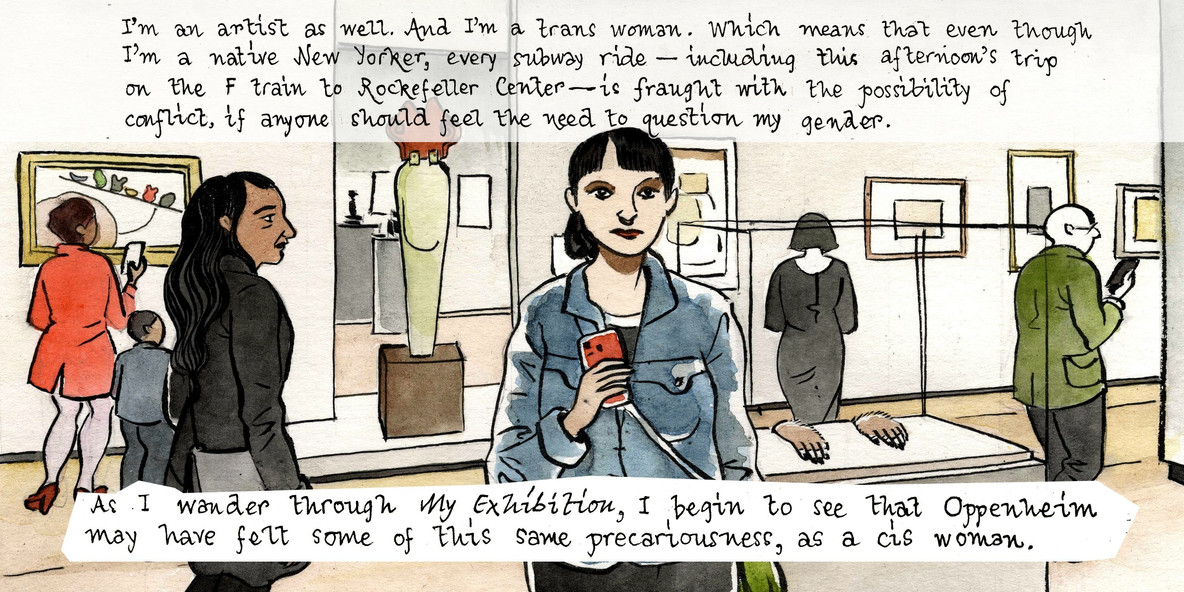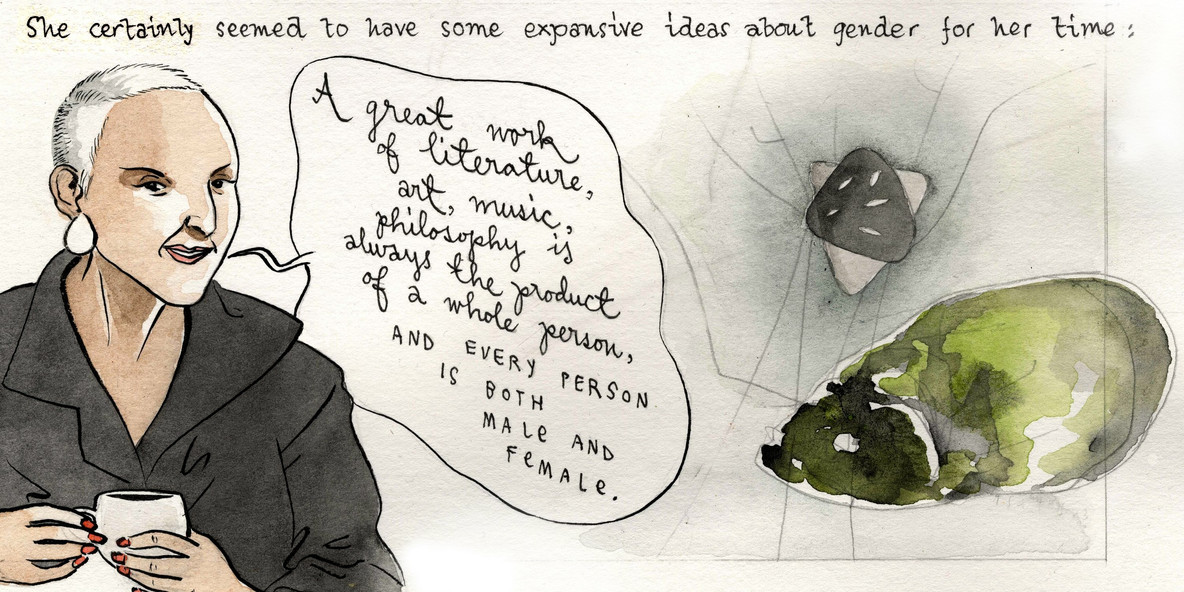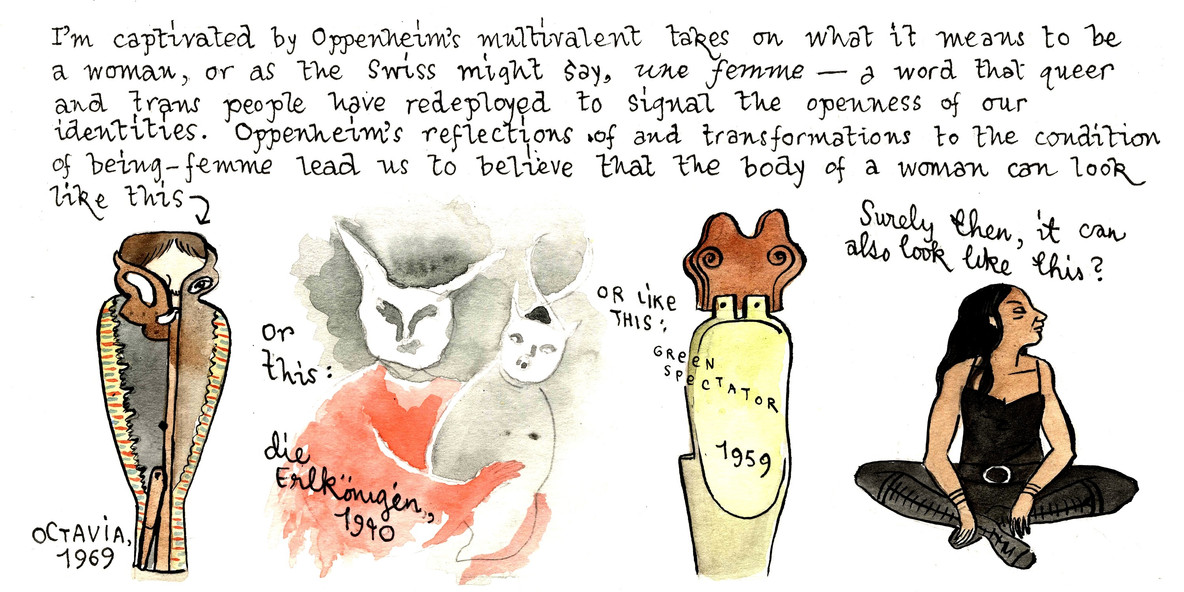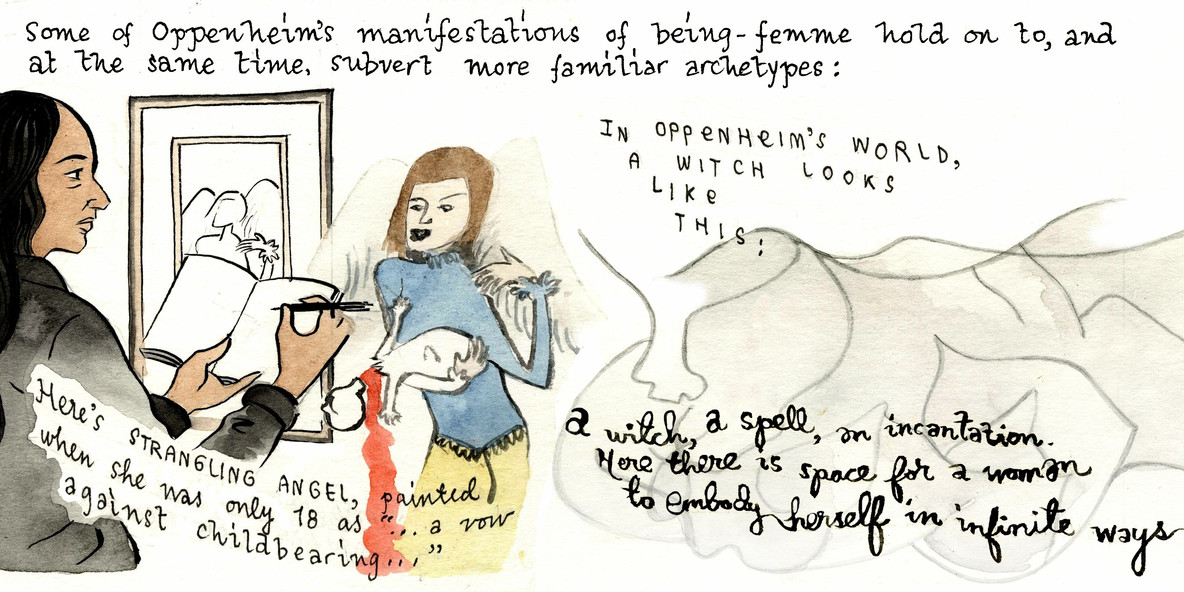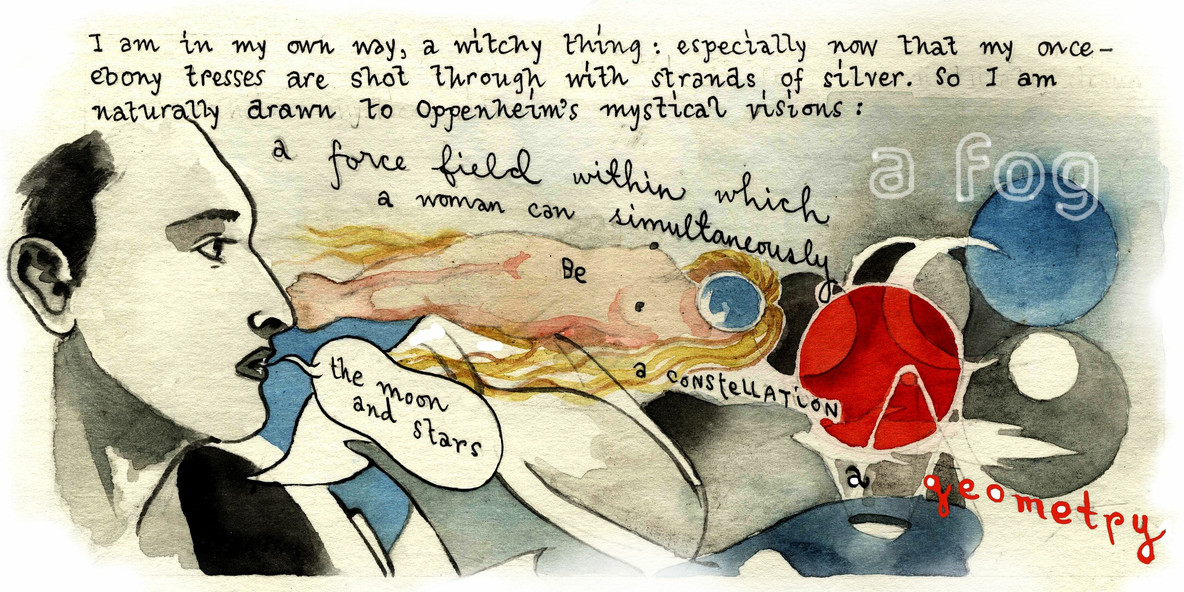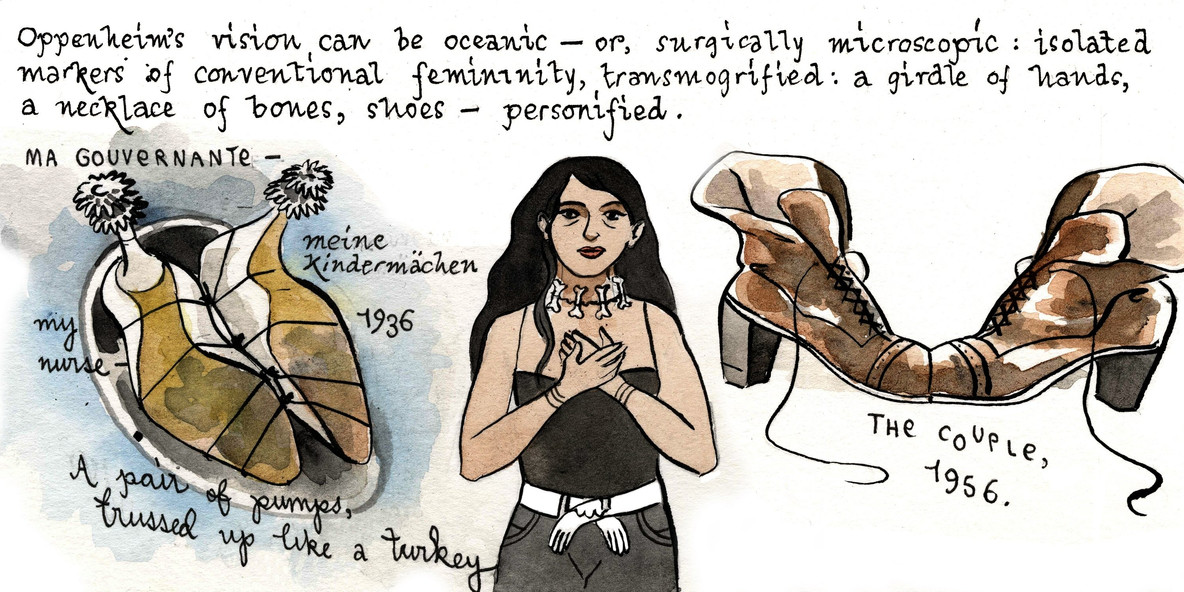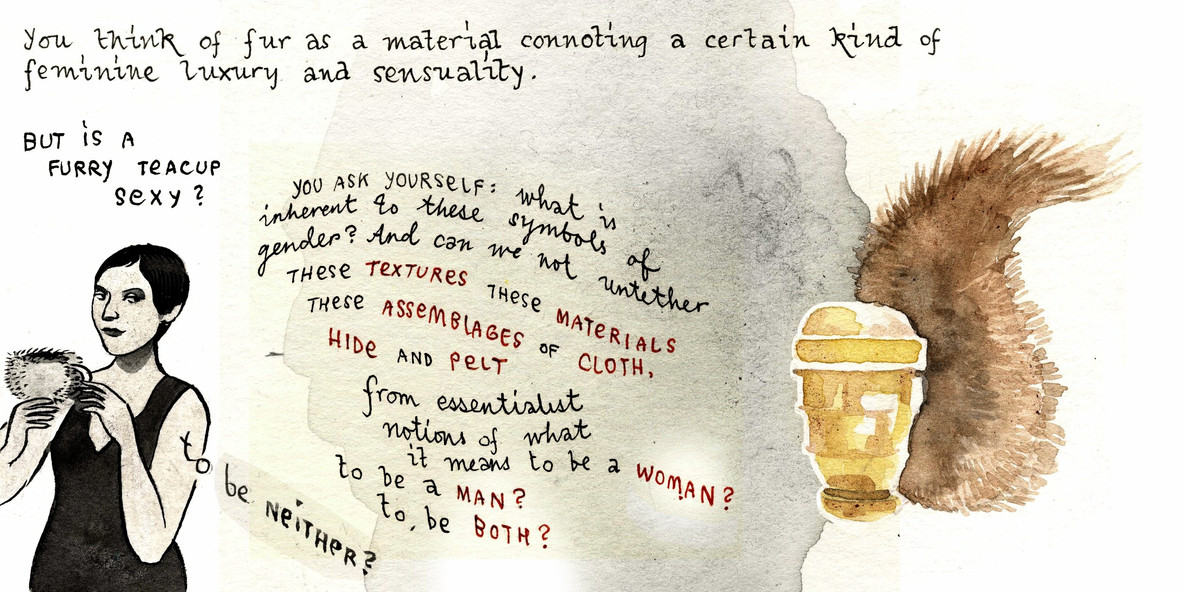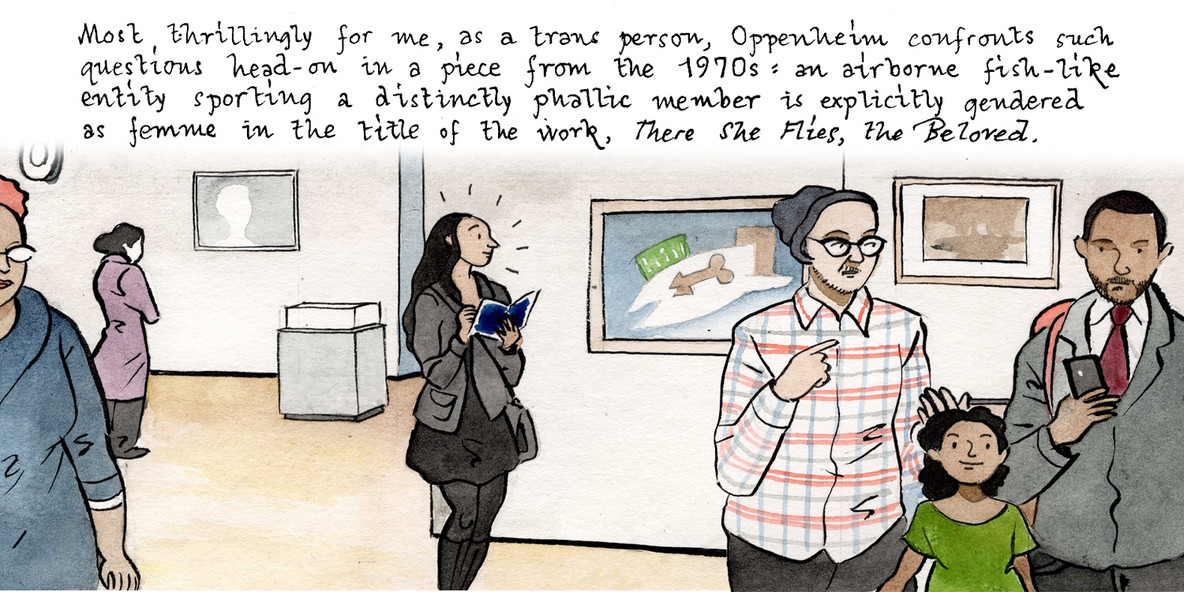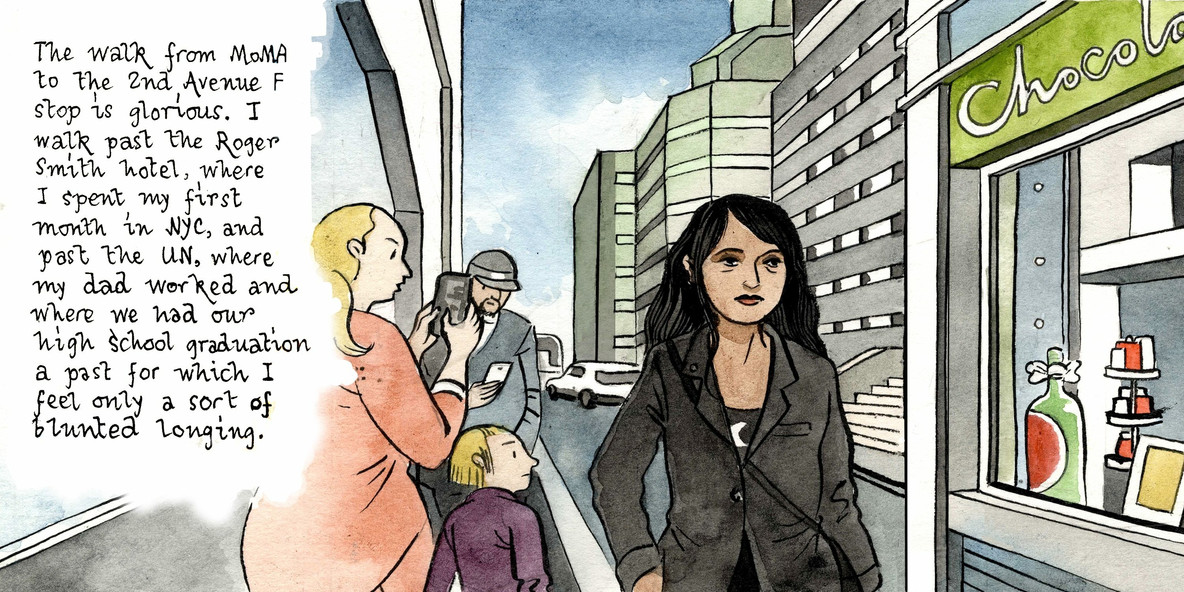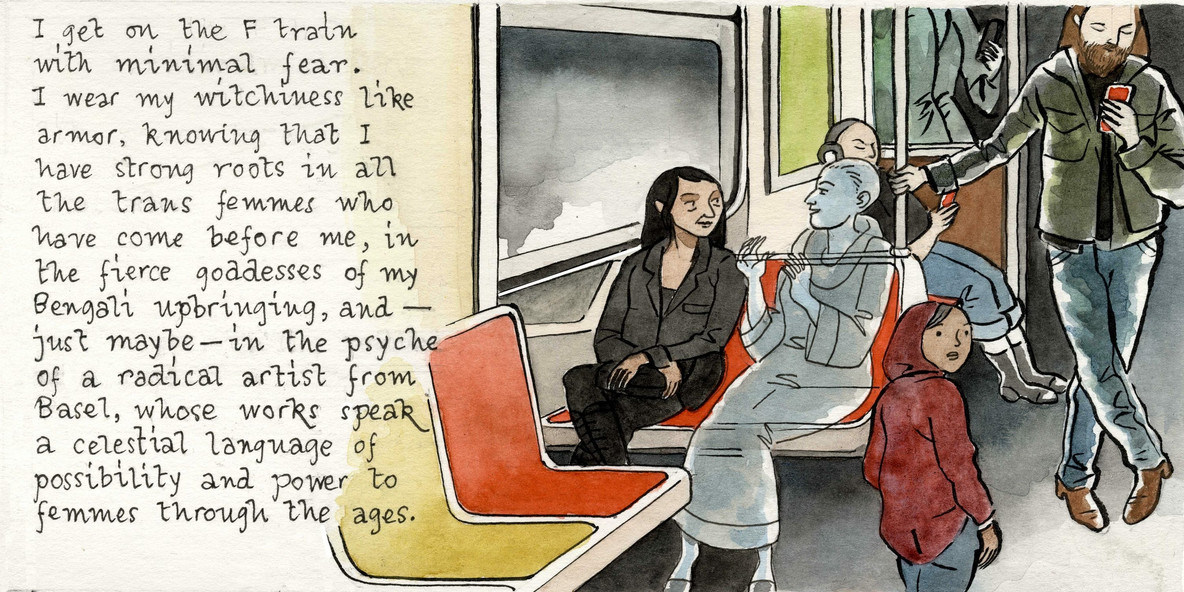 Bishakh Som is an Indian-American trans femme visual artist and author. Her work has appeared in the New Yorker, the Boston Review, the Georgia Review, and VICE, among other publications. Her graphic novel Apsara Engine (The Feminist Press) is the winner of a 2020 Los Angeles Times Book Prize for Best Graphic Novel and a 2021 Lambda Literary Award winner for Best LGBTQ Comics. Her graphic memoir Spellbound (Street Noise Books) was also a 2021 Lambda finalist. Bishakh's artwork has been exhibited at the Society of Illustrators, the Grady Alexis Gallery, De Cacaofabriek, and Art Omi. You can explore her work on her website.
UNIQLO is MoMA's proud partner of #ArtforAll.