Karl Stevens's What Did That Lion Say?
Interrupted mid-nap, Penny the cat attempts to navigate through modern masterpieces.
Graphic novelist Karl Stevens has the rare distinction of sharing an apartment with one of his most frequent subjects: his cat Penny—whose exploits were collected in last year's Penny: A Graphic Memoir. In this month's Drawn to MoMA, the intrepid feline makes an unplanned "trip" to MoMA and gets a little closer to the art than our security staff would like. Even when faced with some truly astonishing artworks, Penny veers from playfulness to a kind of bored bemusement (she is an indoor cat, after all). "When writing Penny's inner monologues I try to walk that fine line between total ignorance and infinite wisdom," says Stevens. "I tend to start out with her thinking that everything around her is new and wondrous, but then she'll—by accident—say something that's profound or witty. In other words, I try to approach her dialogue in the way a Surrealist would."
Though Penny encounters some European Surrealist touchstones in the galleries, Stevens himself finds inspiration somewhat closer to home: "The 20th-century painter who made the biggest impression was Andrew Wyeth. The breadth and scope of his technique is endlessly fascinating to me. What he was doing was so different from what was fashionable at the time that he was basically an outsider artist. Though a very wealthy and successful one!"
What Did That Lion Say?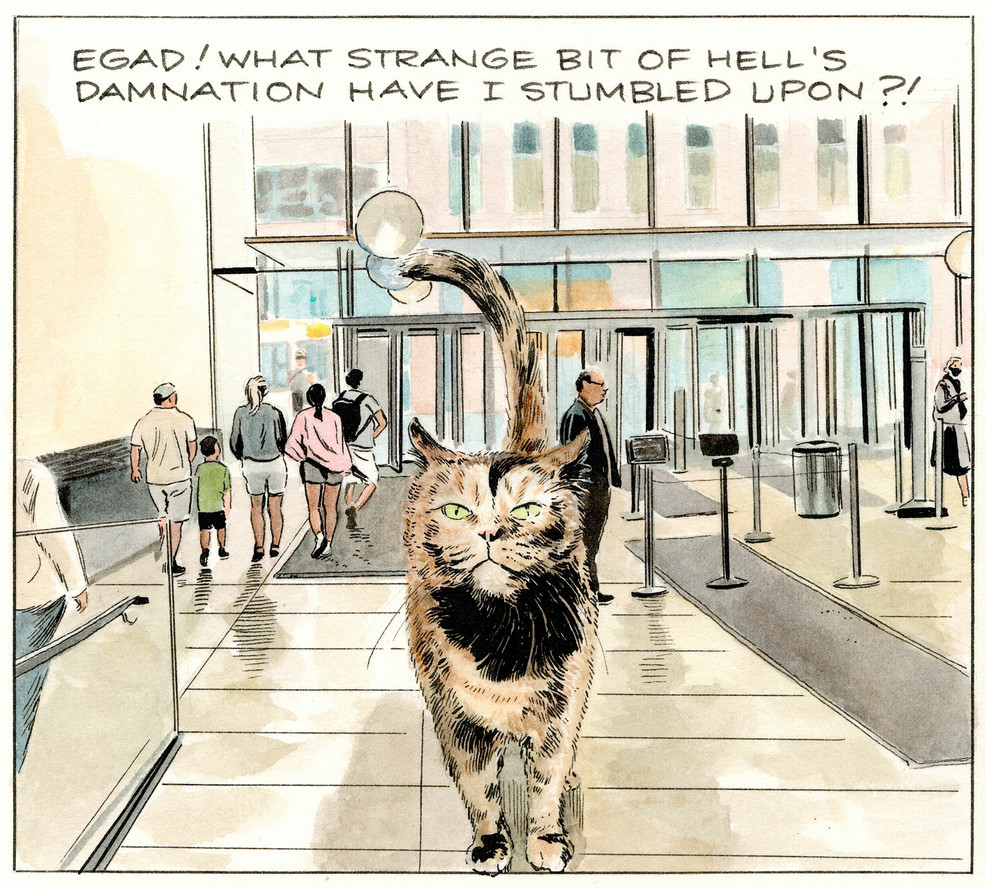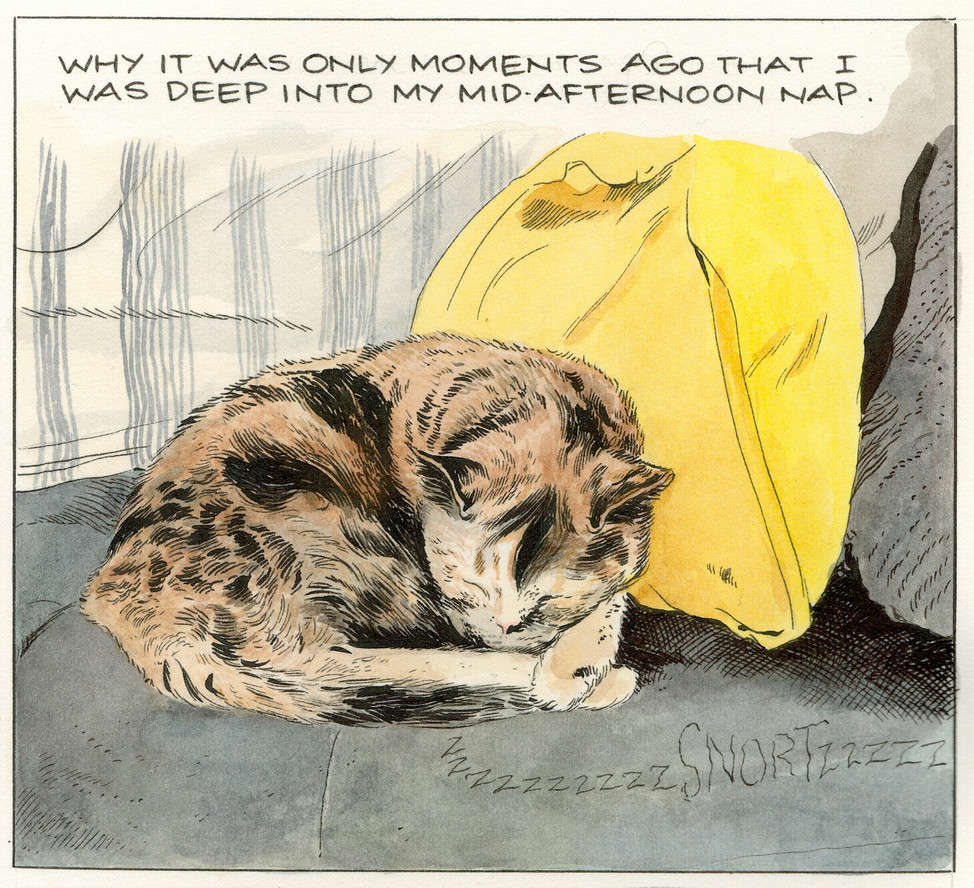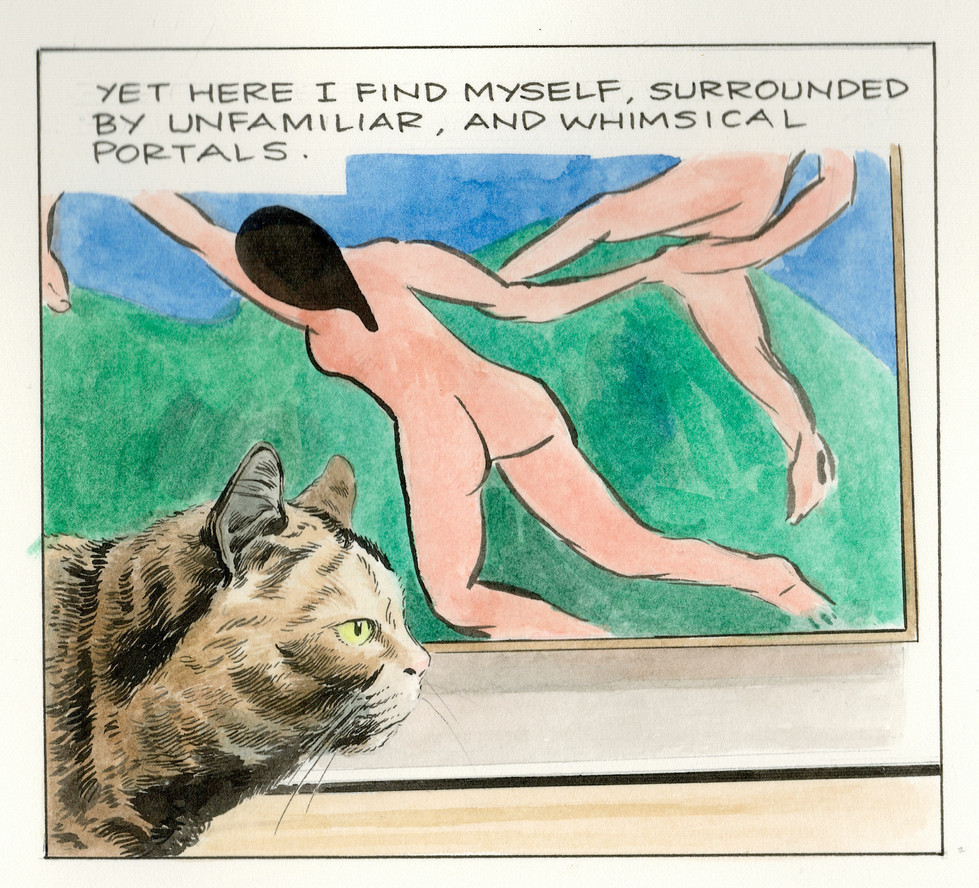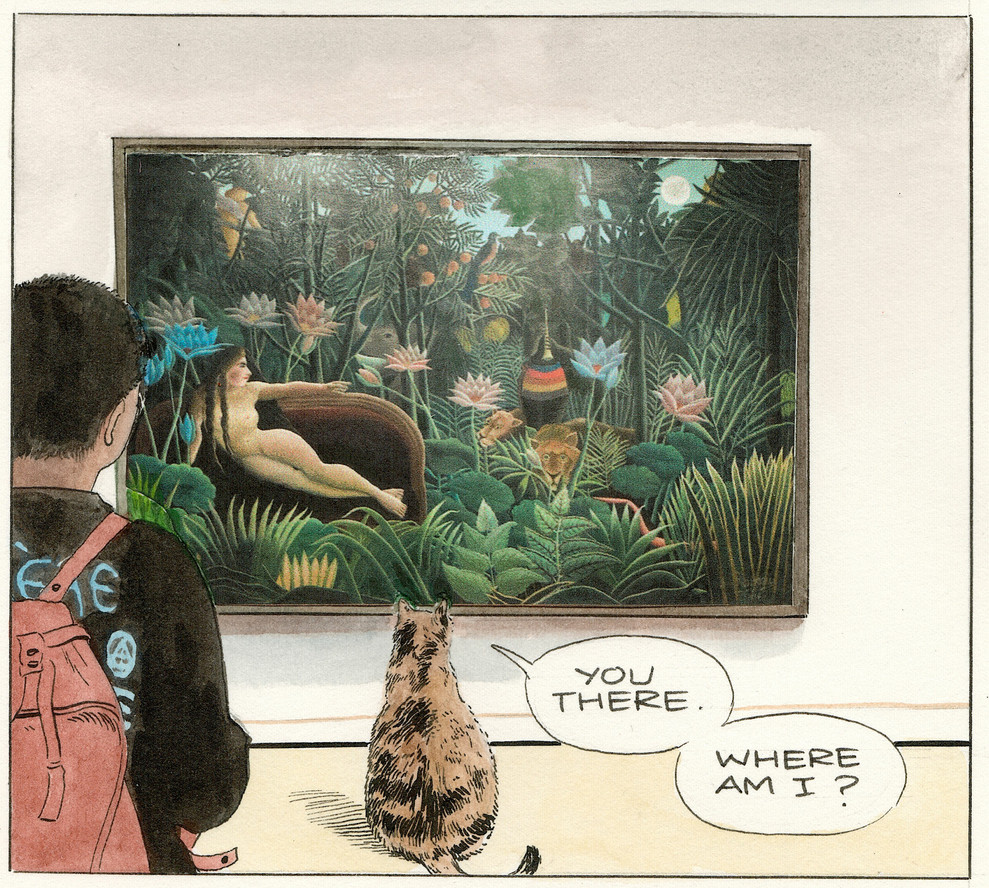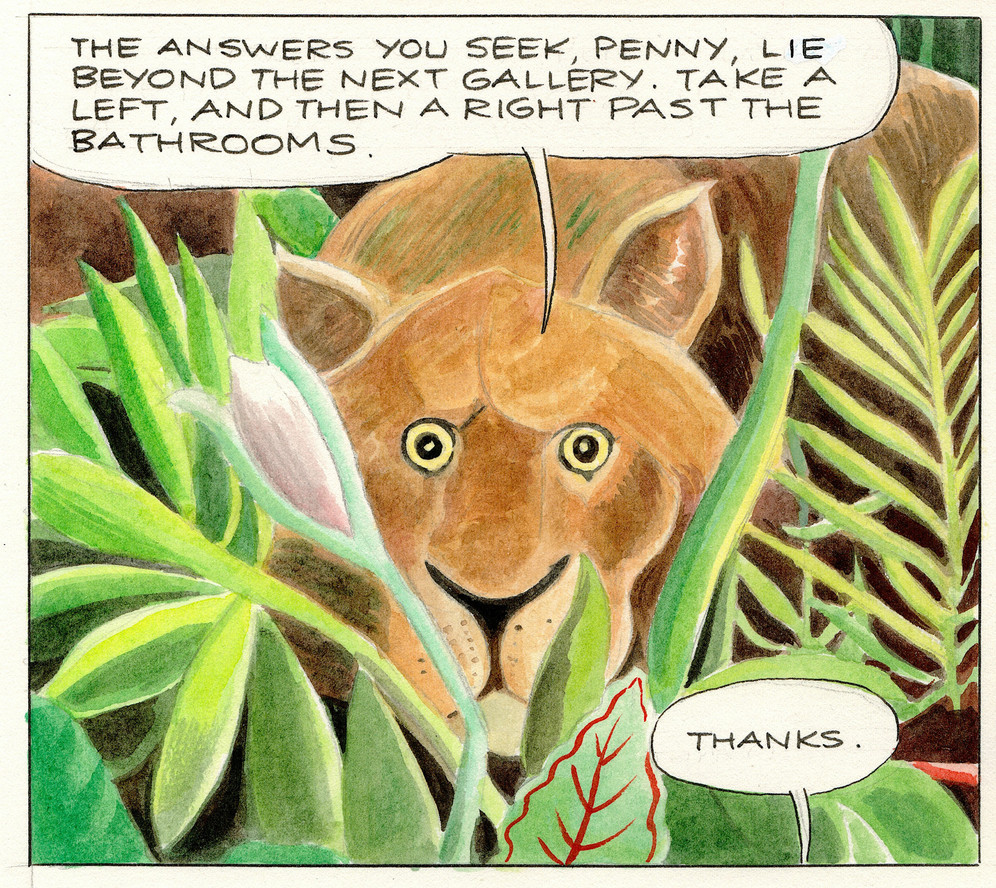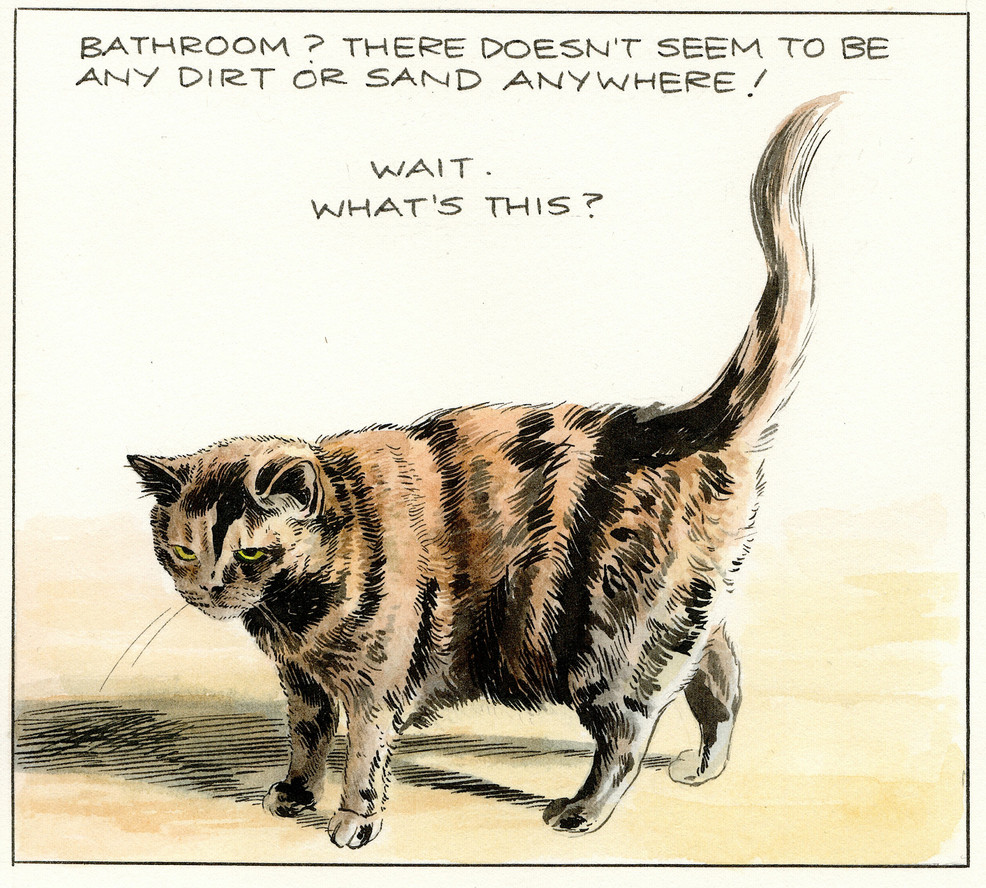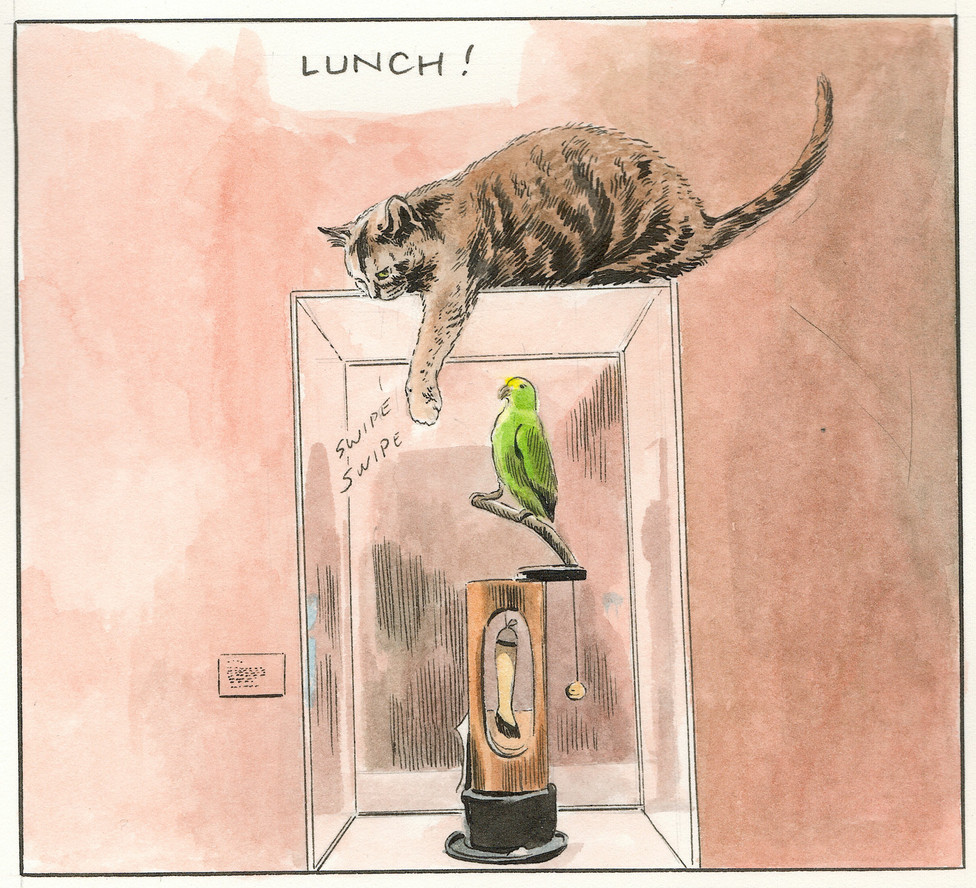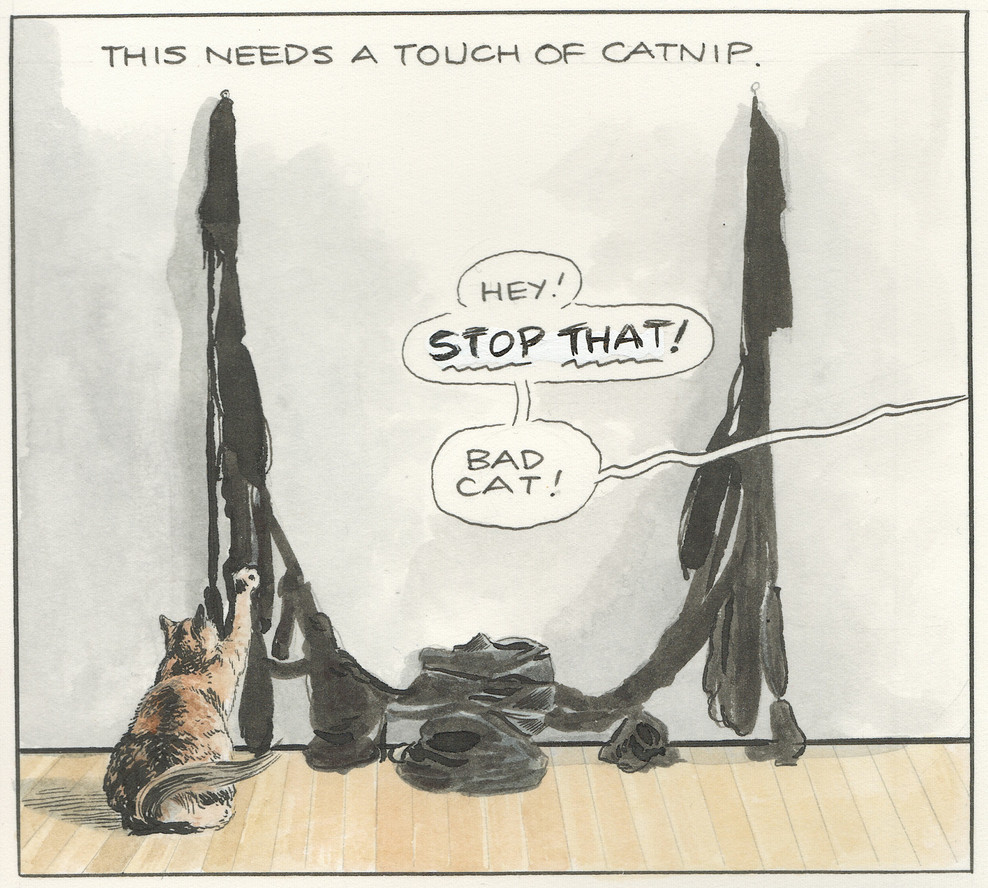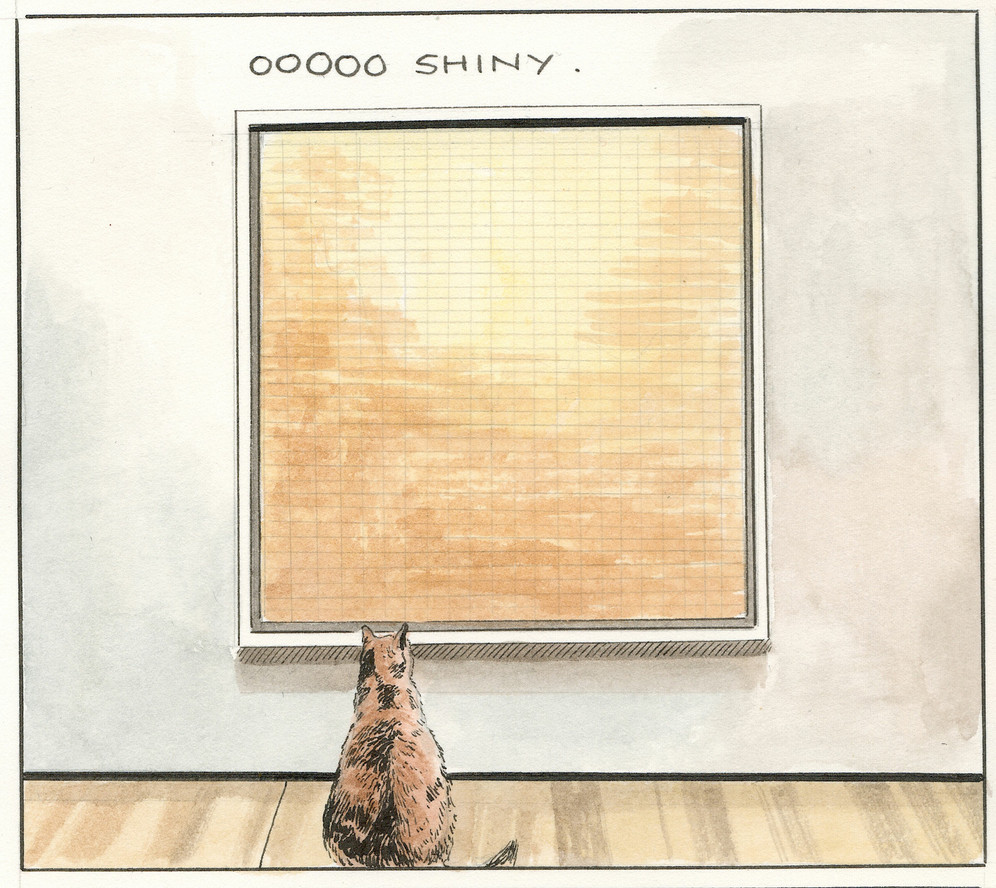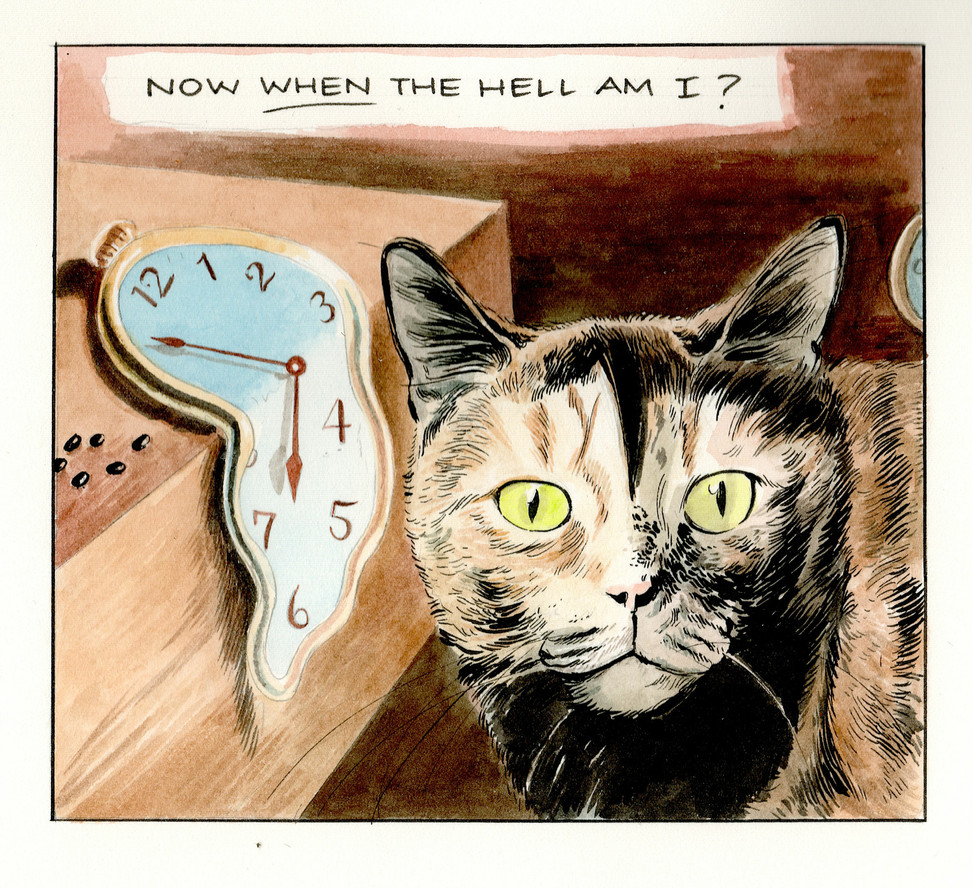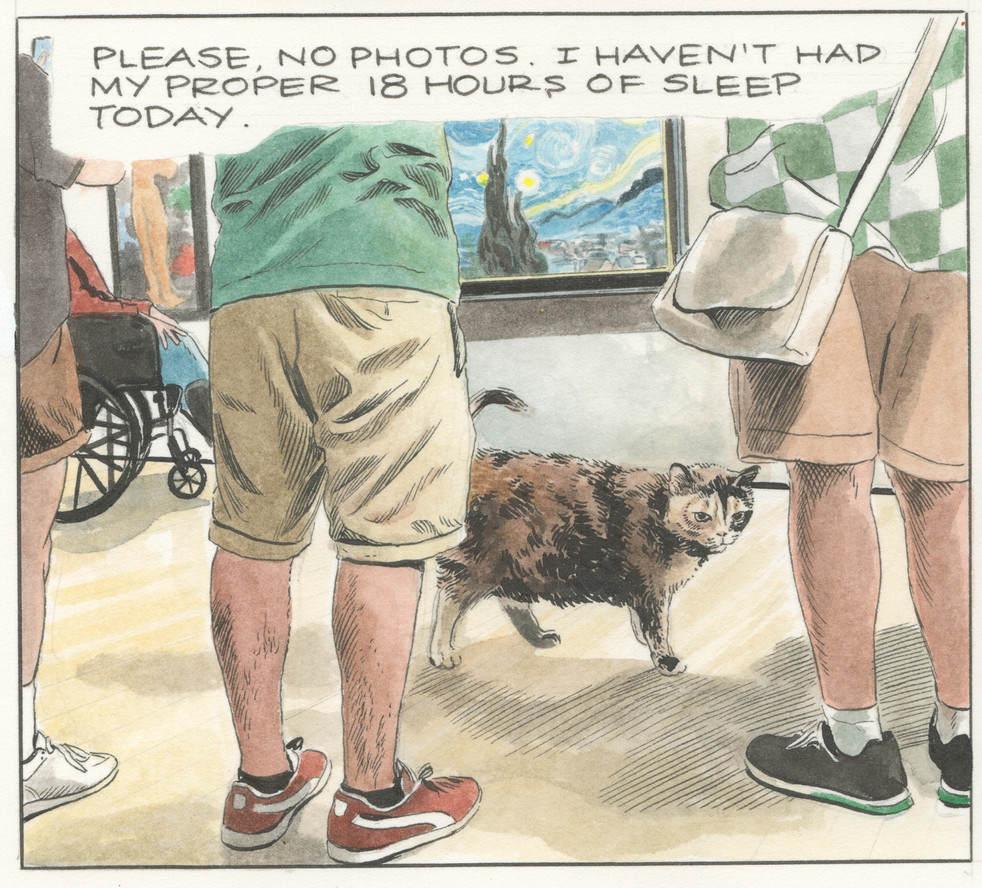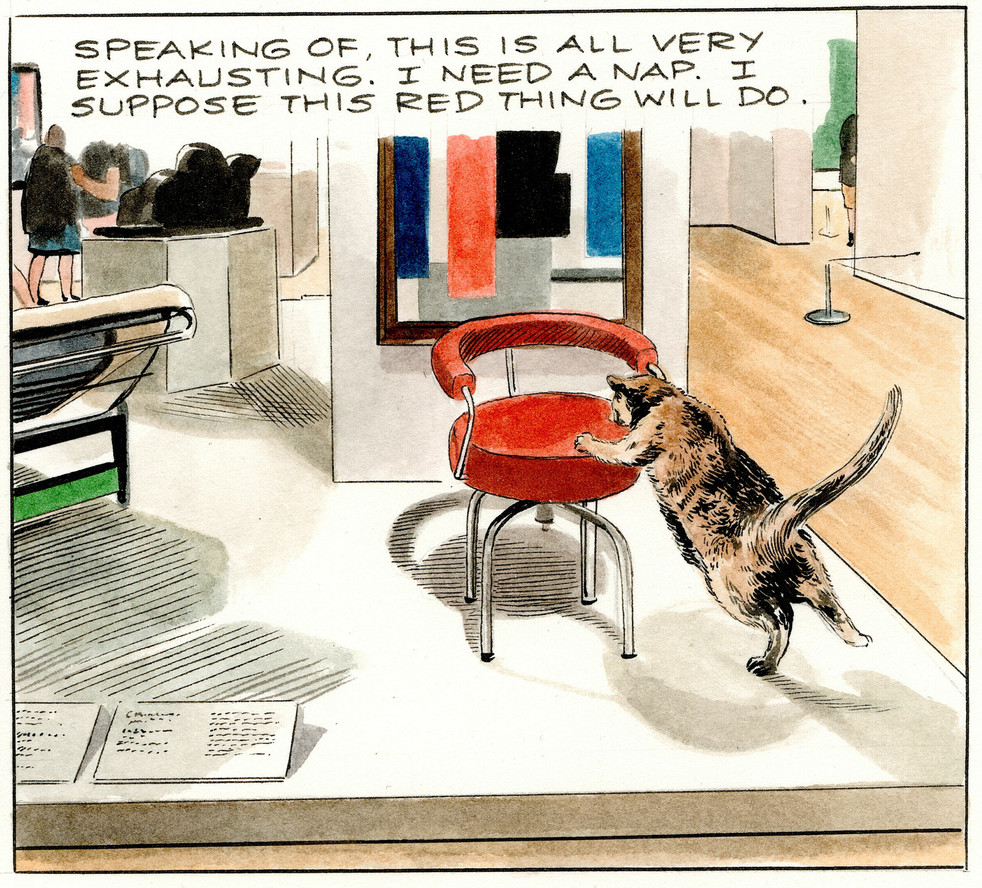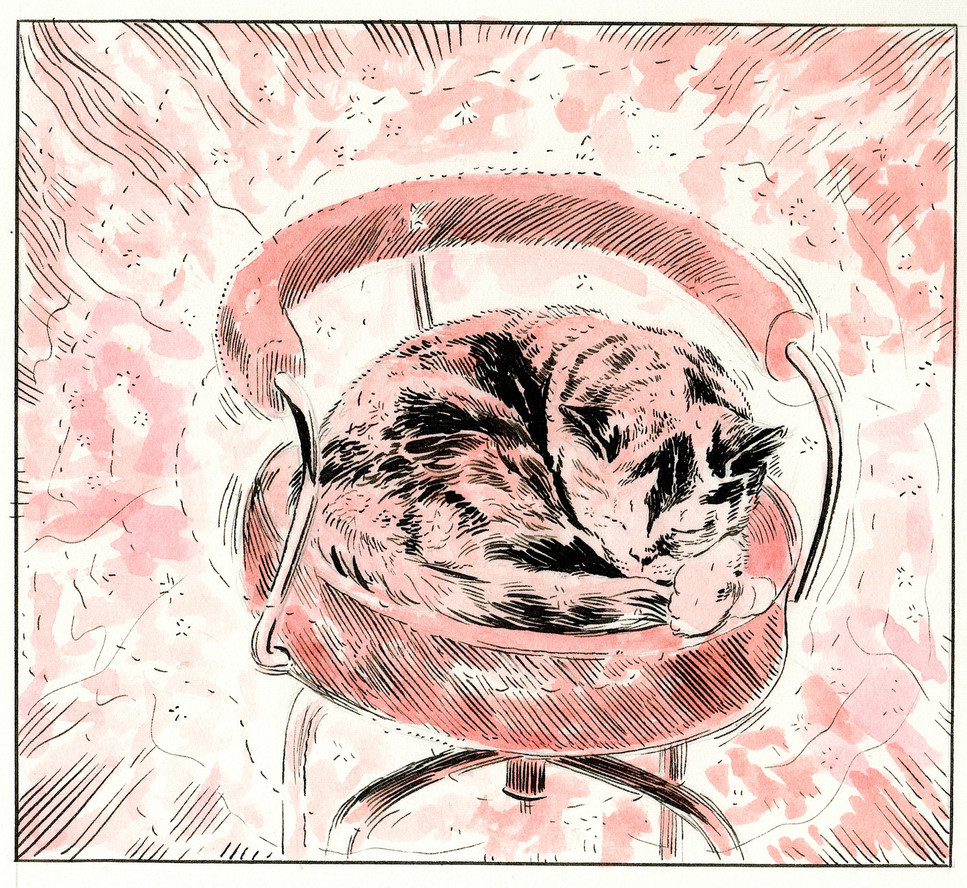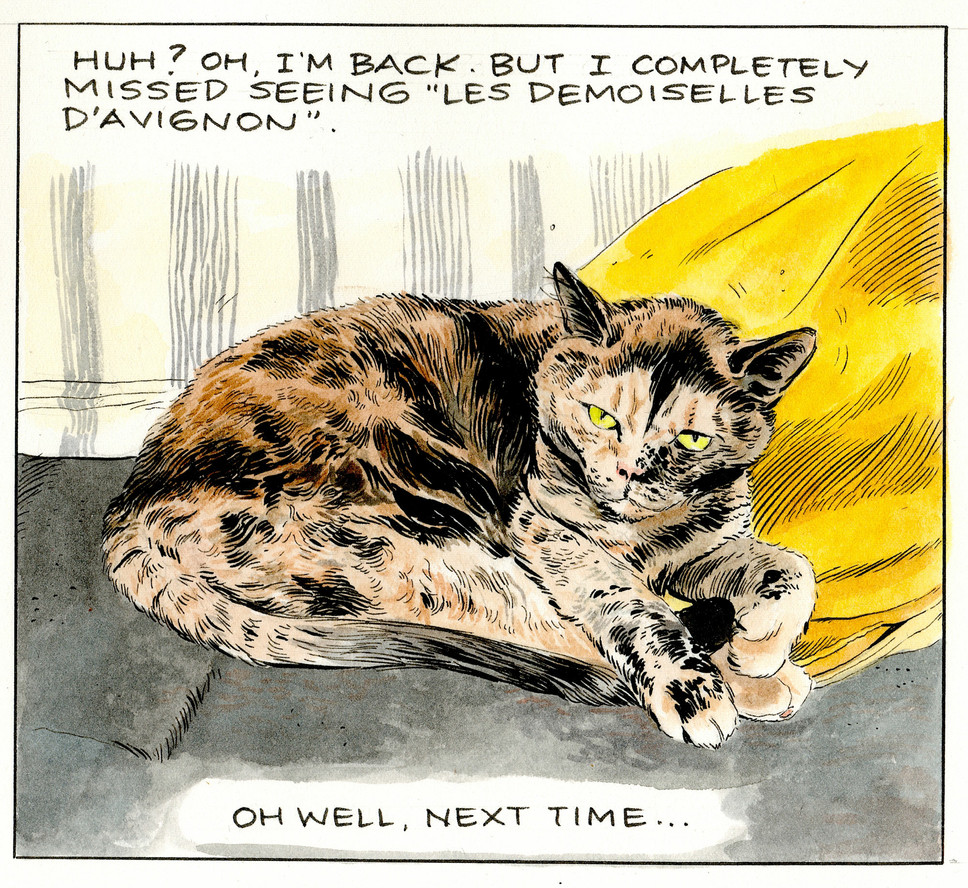 Karl Stevens is a graphic novelist and painter whose comics have appeared regularly in the New Yorker, the Village Voice, and the Boston Phoenix, among others. Stevens's graphic novels include Whatever (2008), The Lodger (2010), Failure (2013), The Winner (2018), and Penny: A Graphic Memoir (2021). He lives in Boston with his wife Alex and their cats, Penny and Pepper.