Cerise Zelenetz's Red Reflection
Inspired by Henri Matisse's The Red Studio, the artist pays homage to the color of danger and romance.
"I have always been fascinated by Henri Matisse's work," says the artist and illustrator Cerise Zelenetz, "but one aspect of The Red Studio that I was particularly drawn to was the fact that the piece was not originally red. It made me think about all of the work and emotions artists put into their projects that are unseen, hiding below the surface." Zelenetz has created work for the New Yorker and the Paris Review, as well as for many restaurants, and last year opened Cherry on Top, a rooftop bar serving natural wine in Bushwick, Brooklyn. She began working on this story after visiting The Red Studio at MoMA. "If Matisse visited Cherry On Top," Zelenetz says, "I think he would order a bottle of red (something French) and sketch people walking by without saying a word. Either that or he would pick a corner of the rooftop and quietly sketch so no one would know he was there—until his second or third bottle, when he would become quite chatty with everyone."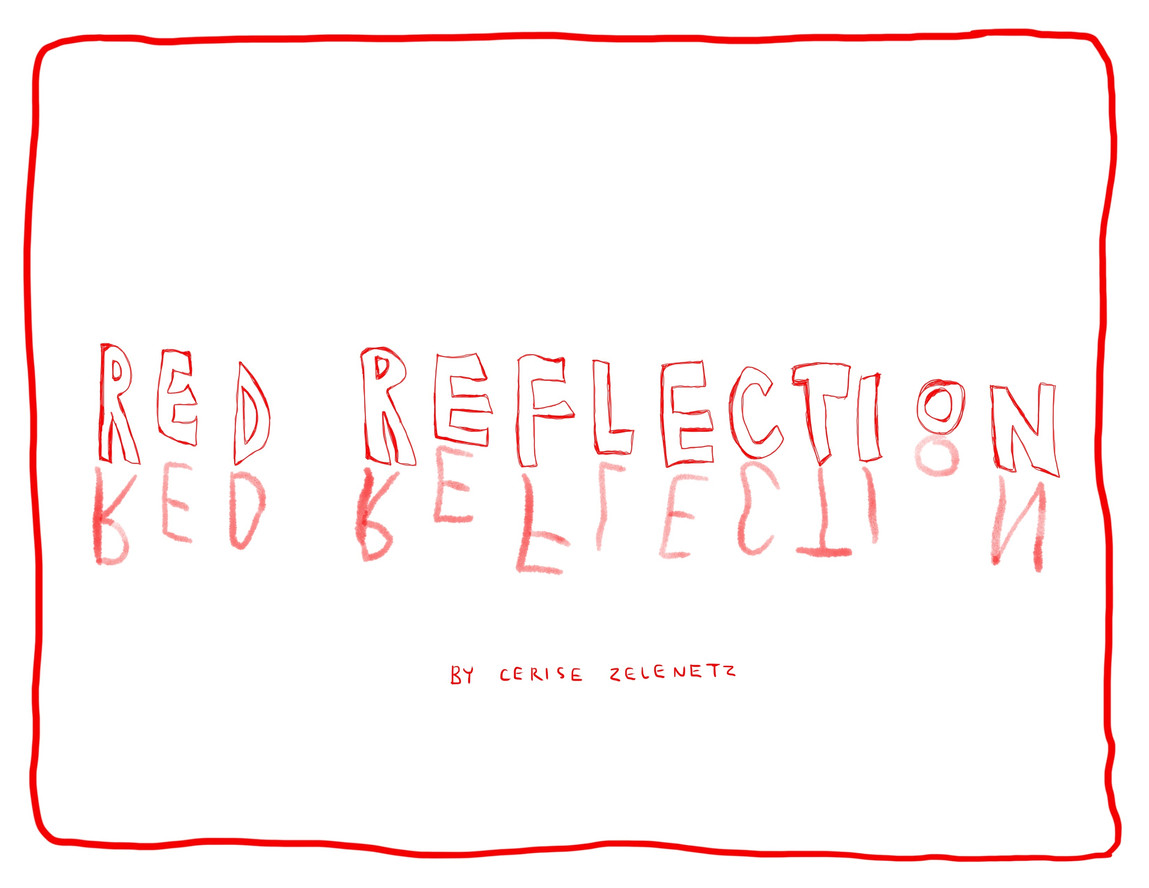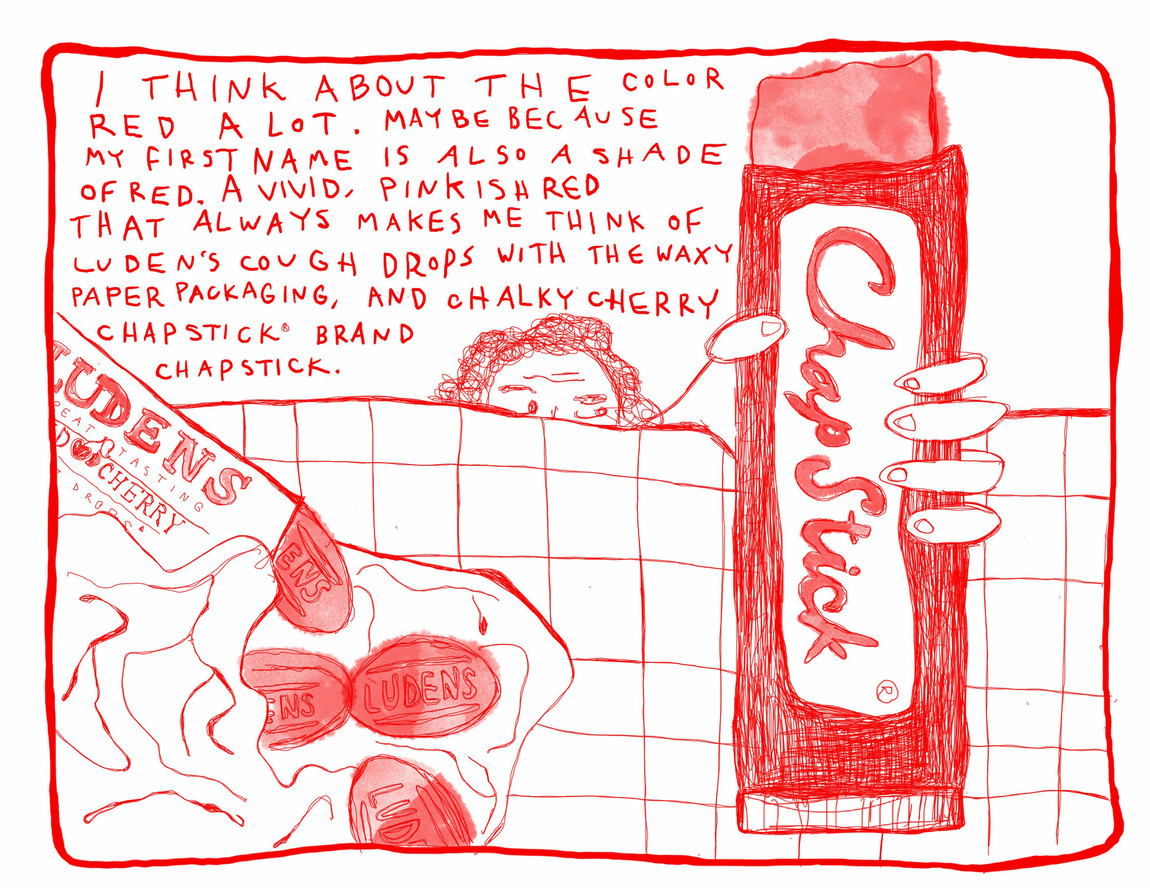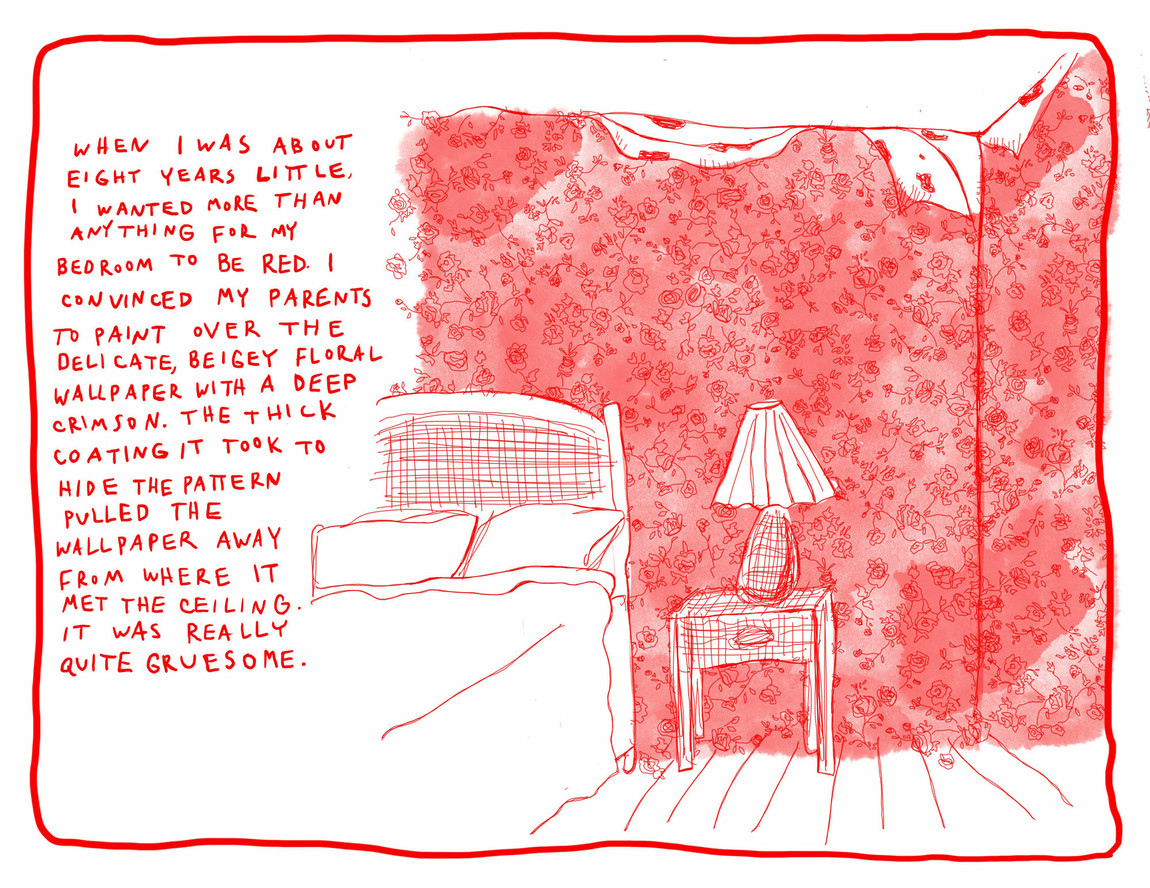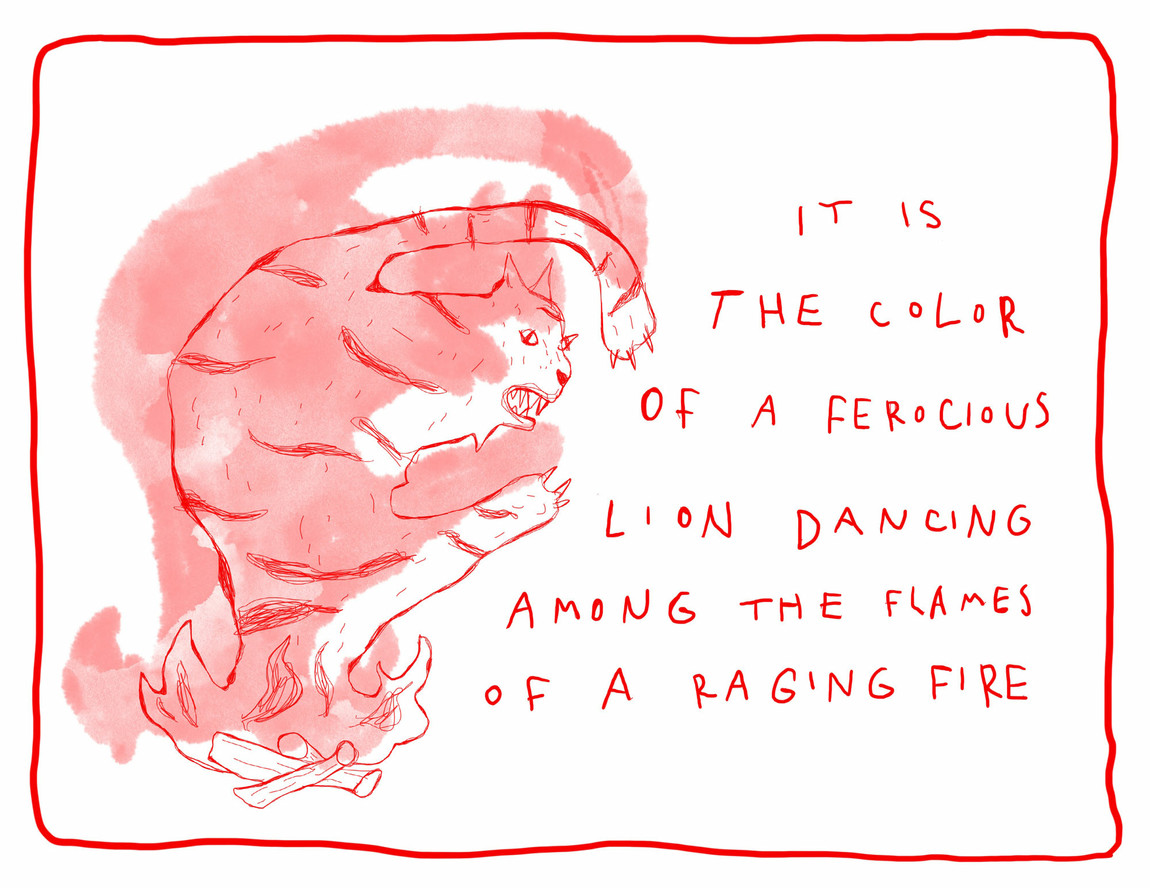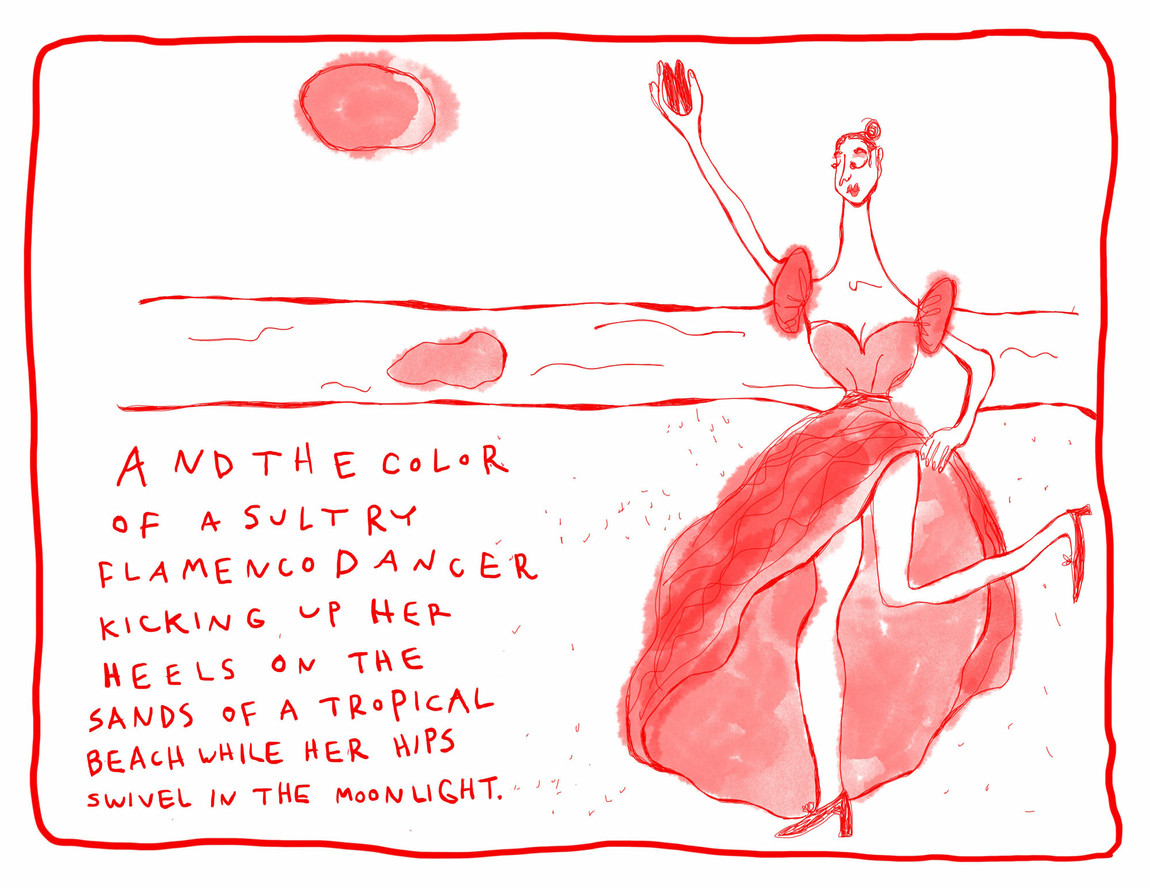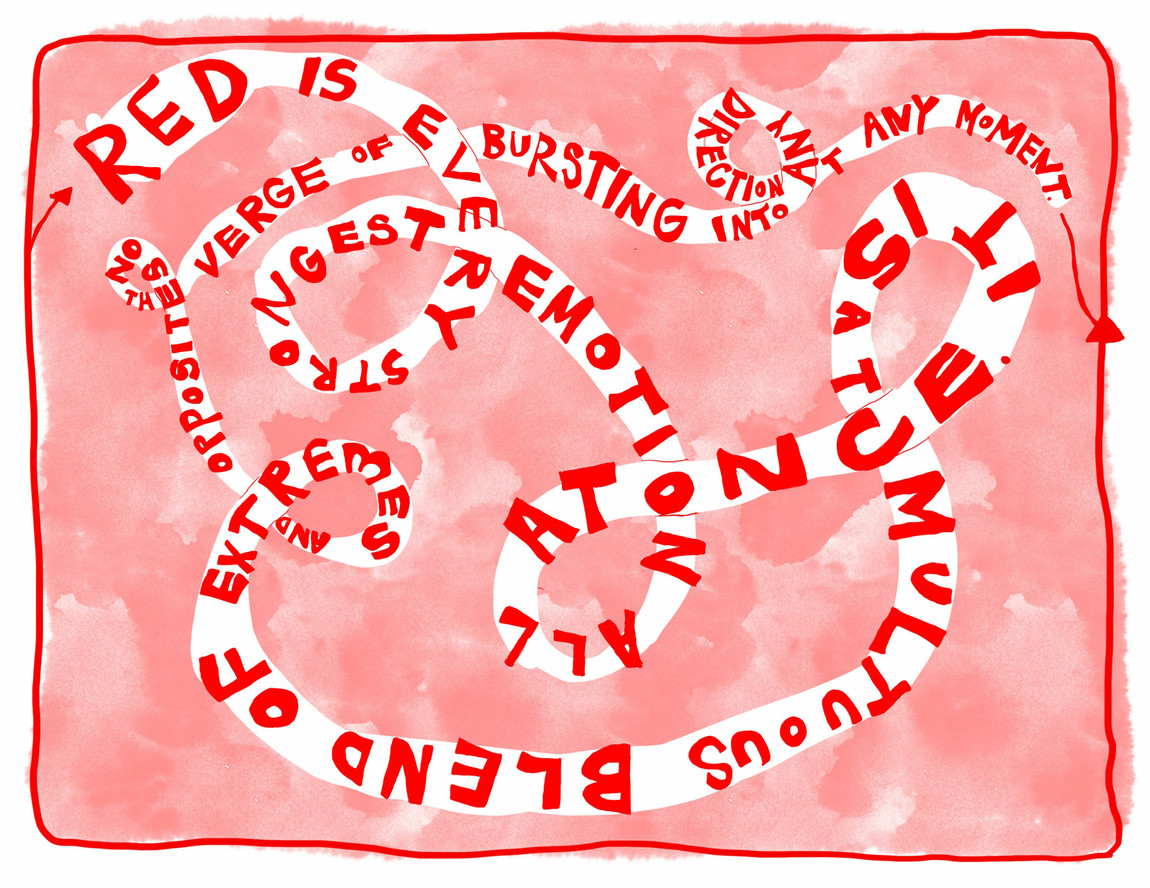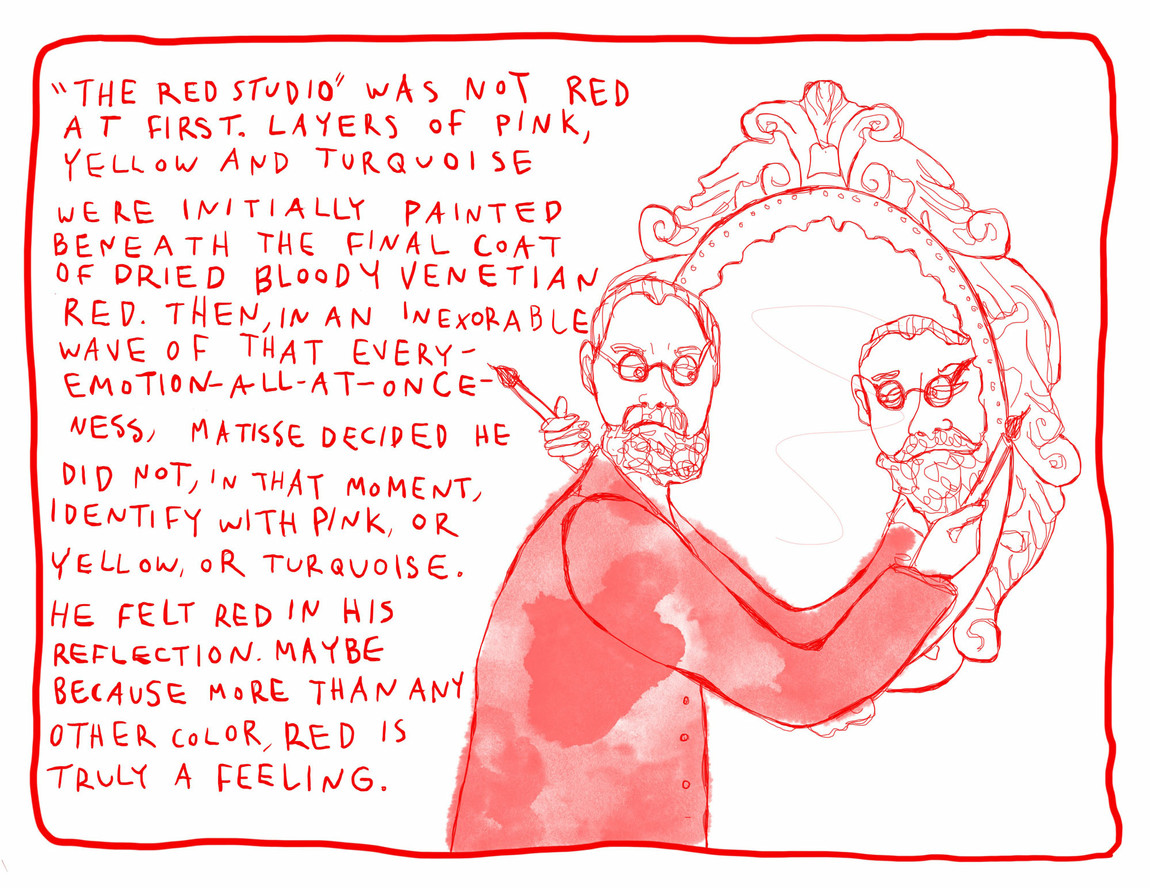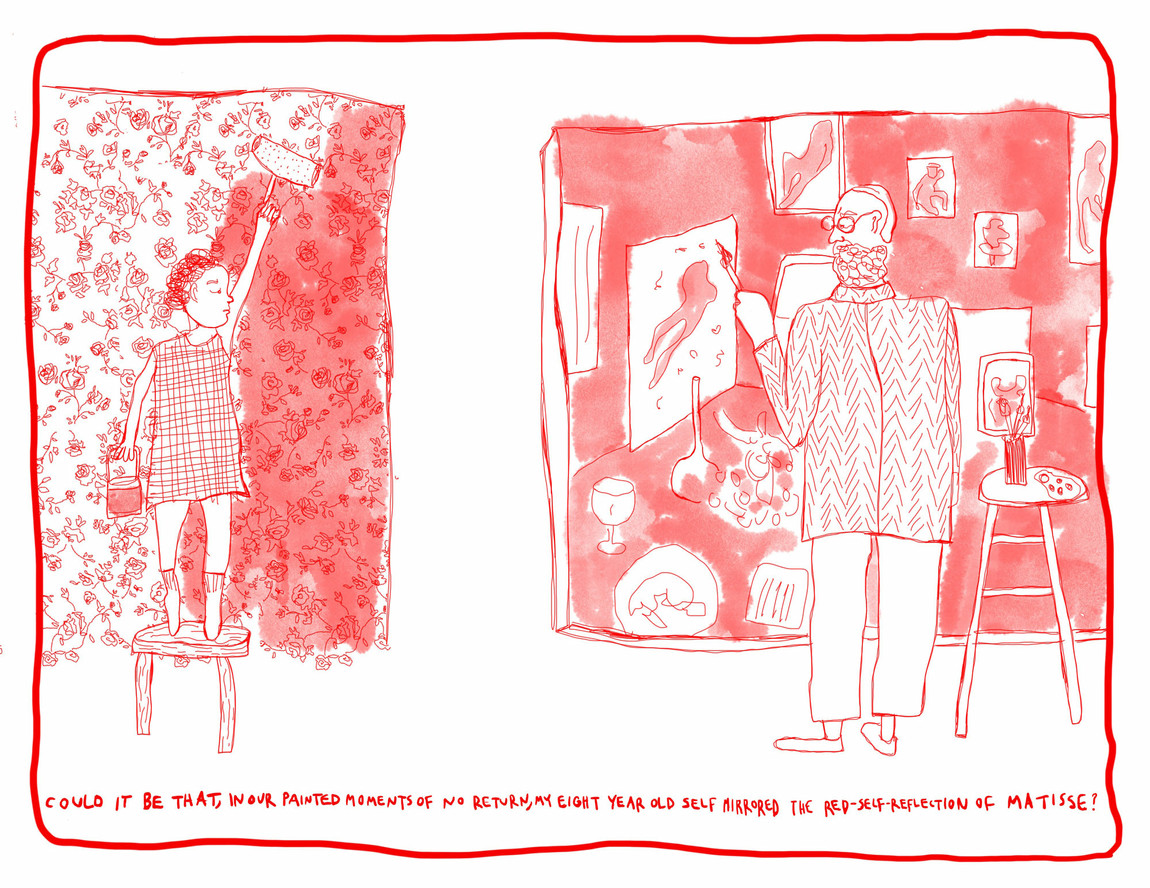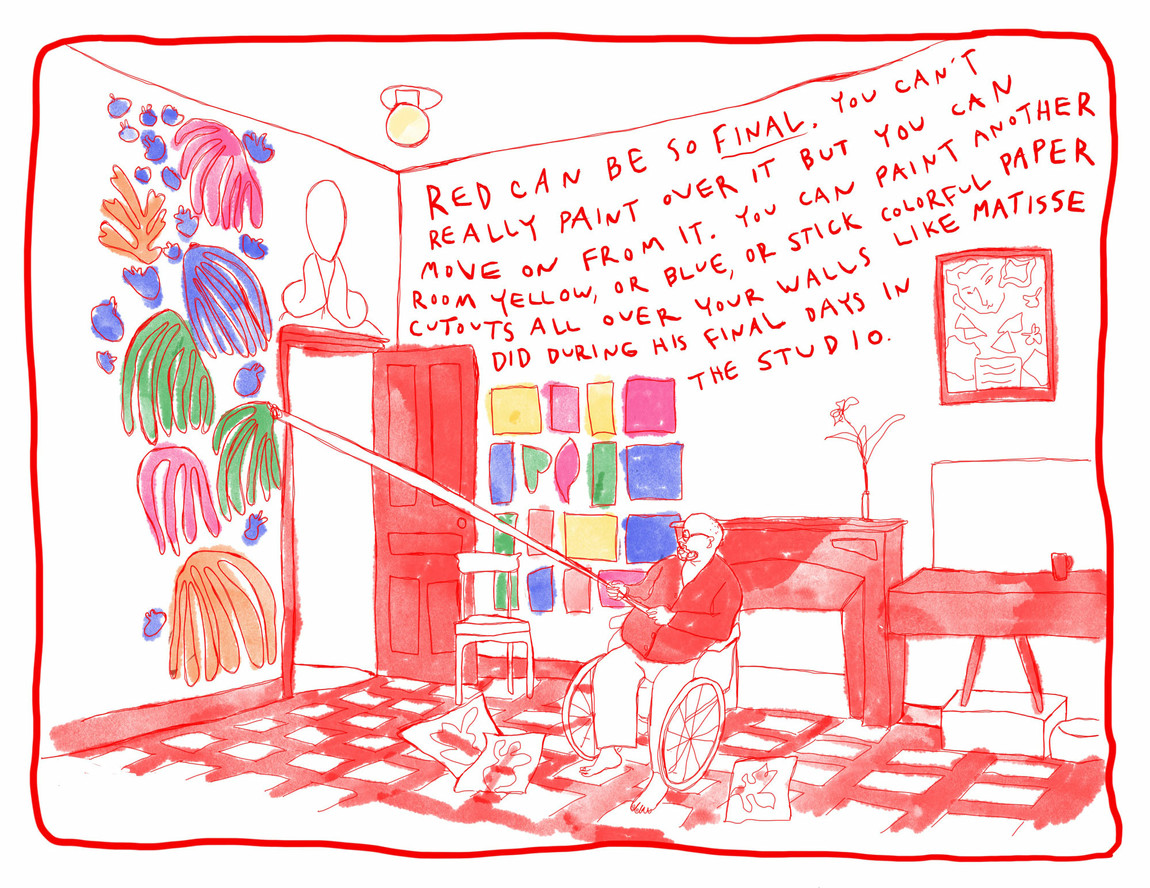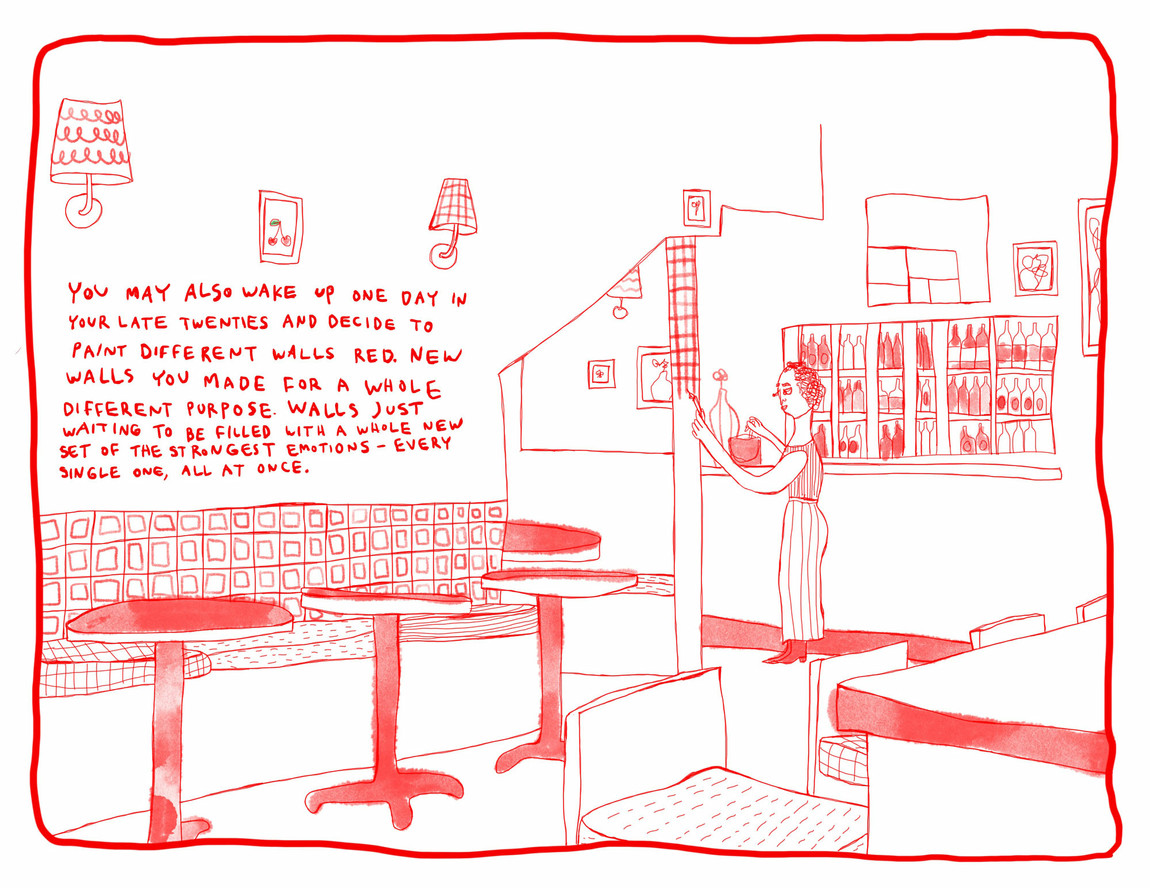 Cerise Zelenetz is a New York City–based artist, writer, designer, and illustrator. Her original works have been featured in the New Yorker, the Paris Review, and Nylon.

UNIQLO is MoMA's proud partner of #ArtforAll.