Ali Fitzgerald's Iconoclastic
Discover how an artist who didn't own a computer created the digital icons we still use today.
A self-identified "Elder Millenial™", artist Ali Fitzgerald credits technology from the '90s and early 2000s as an inspiration for her work today. "In the mid-nineties (as now), I had very anxious, constantly moving hands," she recalls. Looking at and making art was a way to calm her hands, so she would often draw, play Game Boy, and spend time on the computer scrolling and tinkering in MS Paint. "Since that time," she says, "I feel that the Internet and art worlds have coalesced into something really interesting—at least in terms of the visual."
In this month's Drawn to MoMA, Fitzgerald explores the connection between the digital and the hand-drawn. Inspired by the exhibition Never Alone: Video Games and Other Interactive Design, her comic celebrates the work of Susan Kare, a graphic designer known for her work creating software icons. "I was amazed to learn the paintbrush icon that seemed so futuristic to my childhood self was pencilled out in a notebook by someone who didn't own a computer," explains Fitzgerald.
Her story first began on paper, with Fitzgerald drawing each panel by hand before digitizing them and finalizing the comic in Photoshop. The resulting story bridges these two worlds—the analog and the digital—by illustrating the stories behind the icons we use today and the human element at the core of digital interactive design.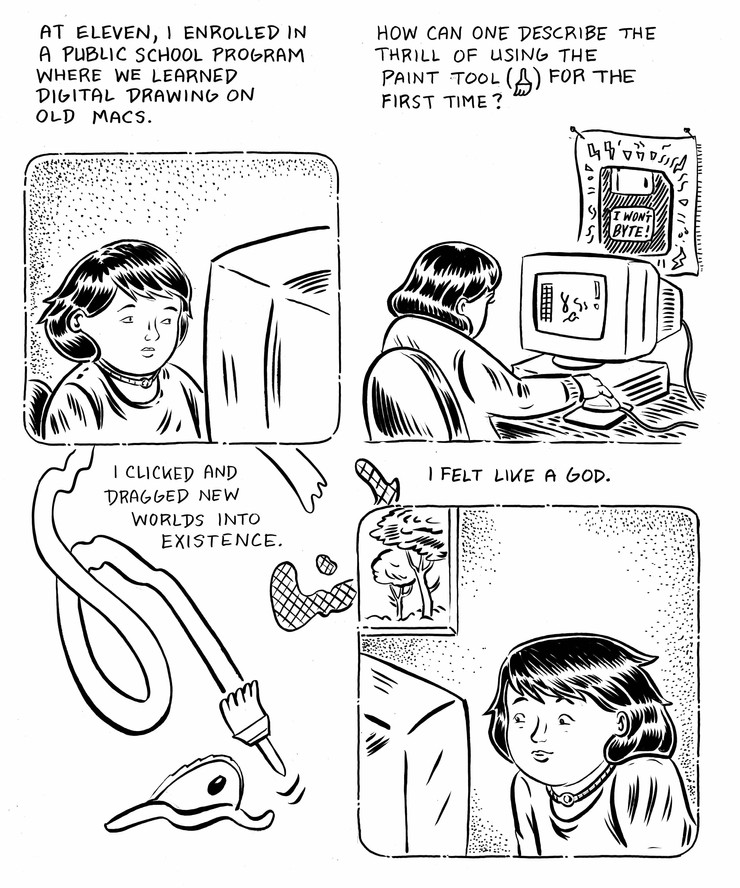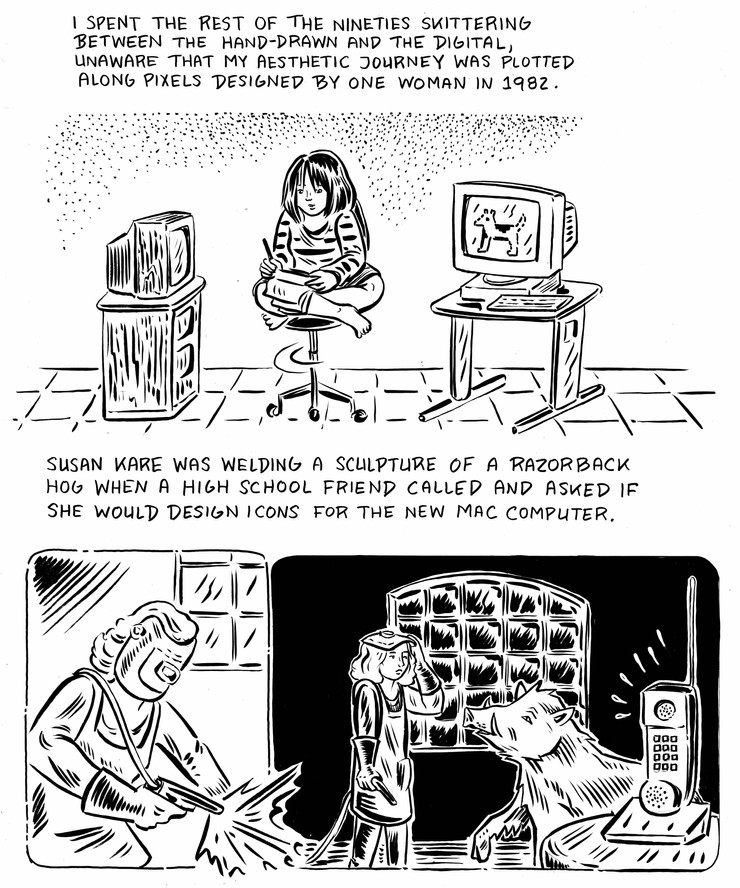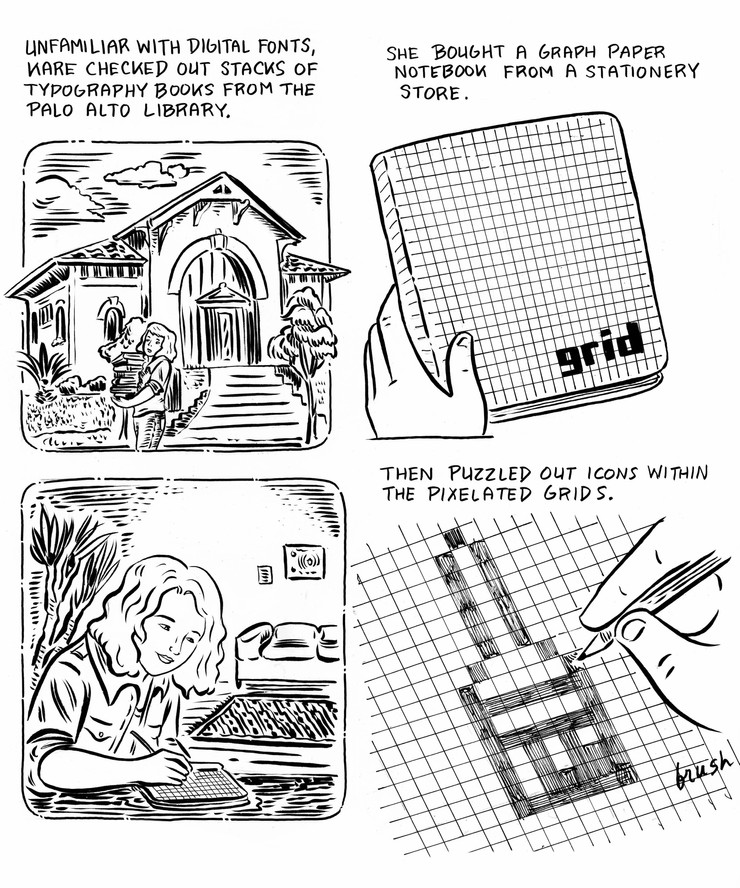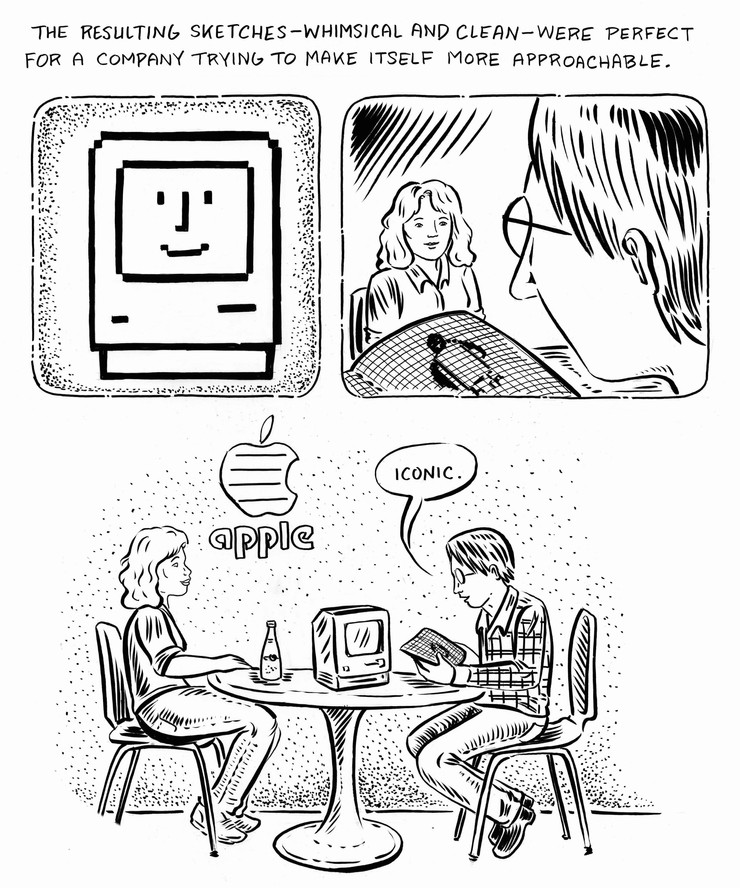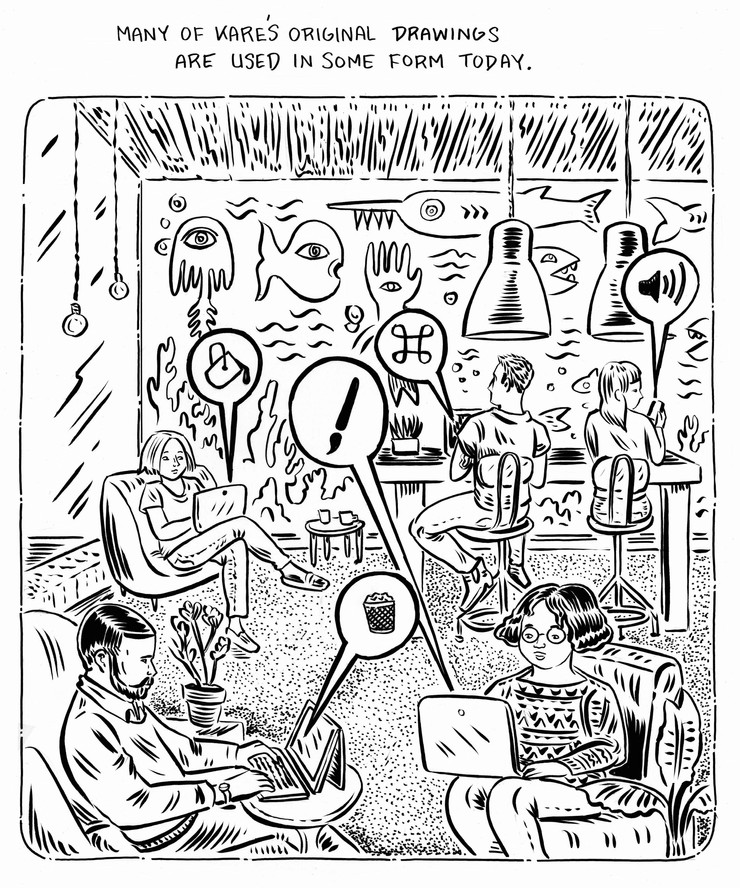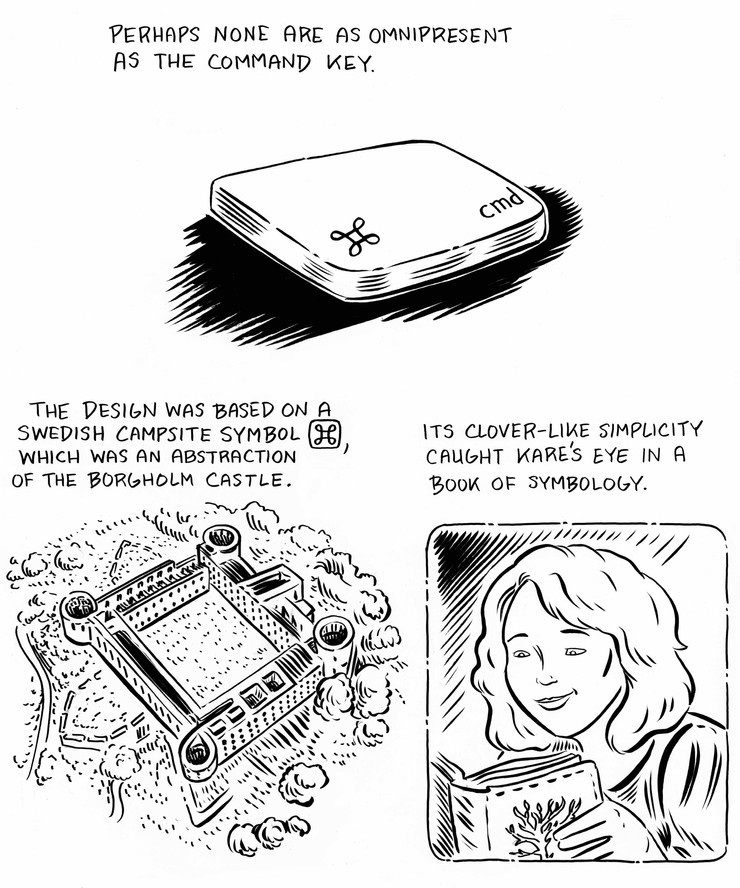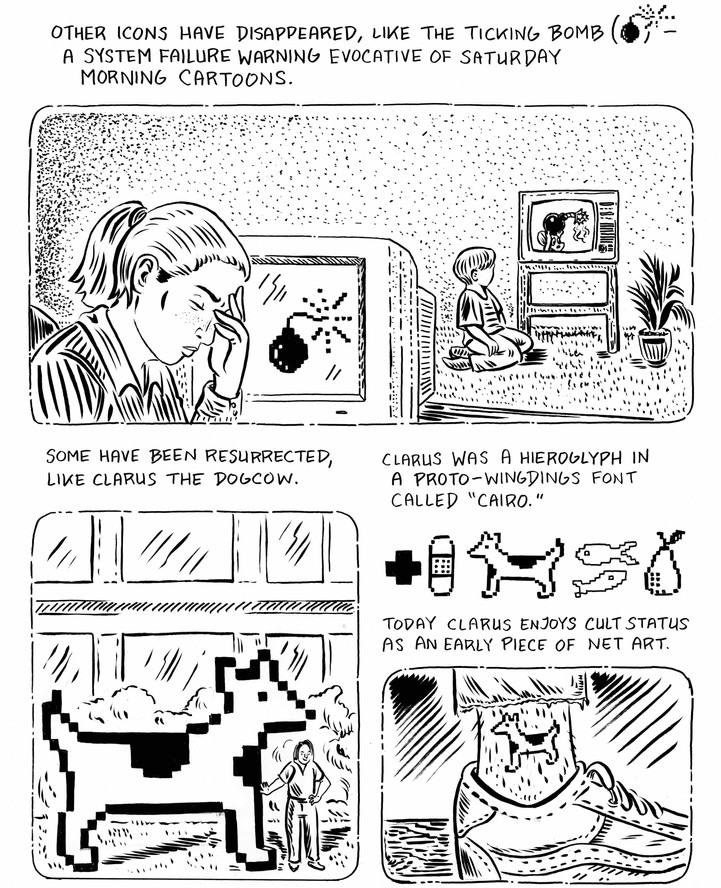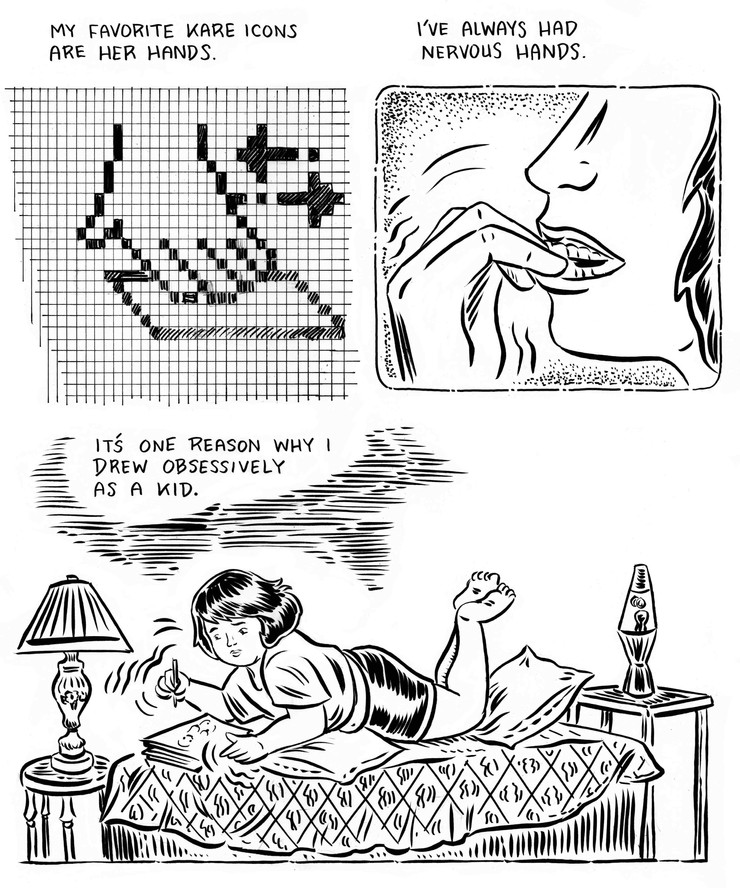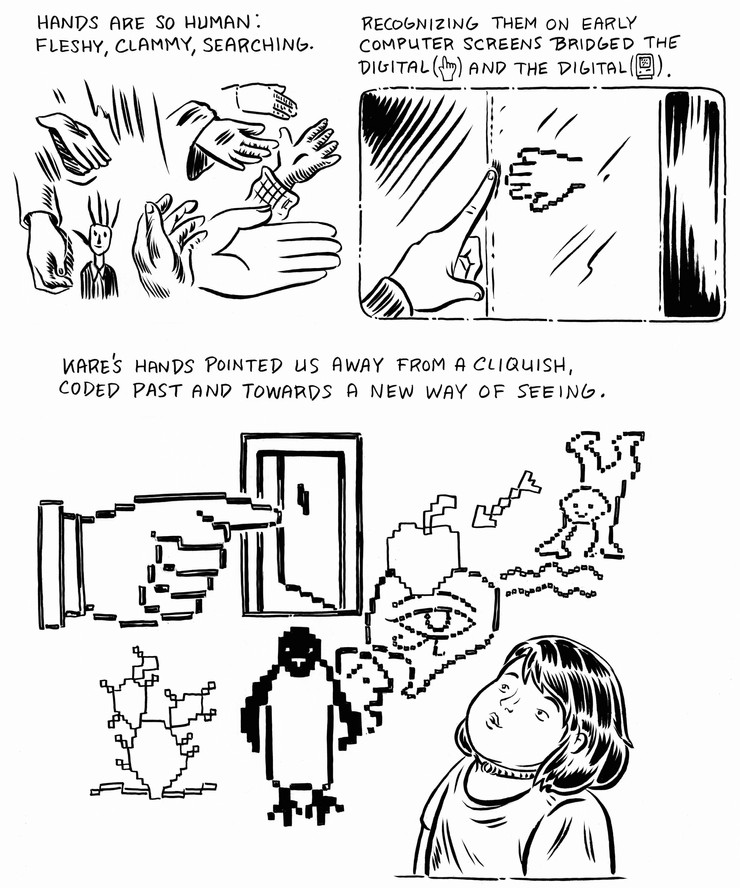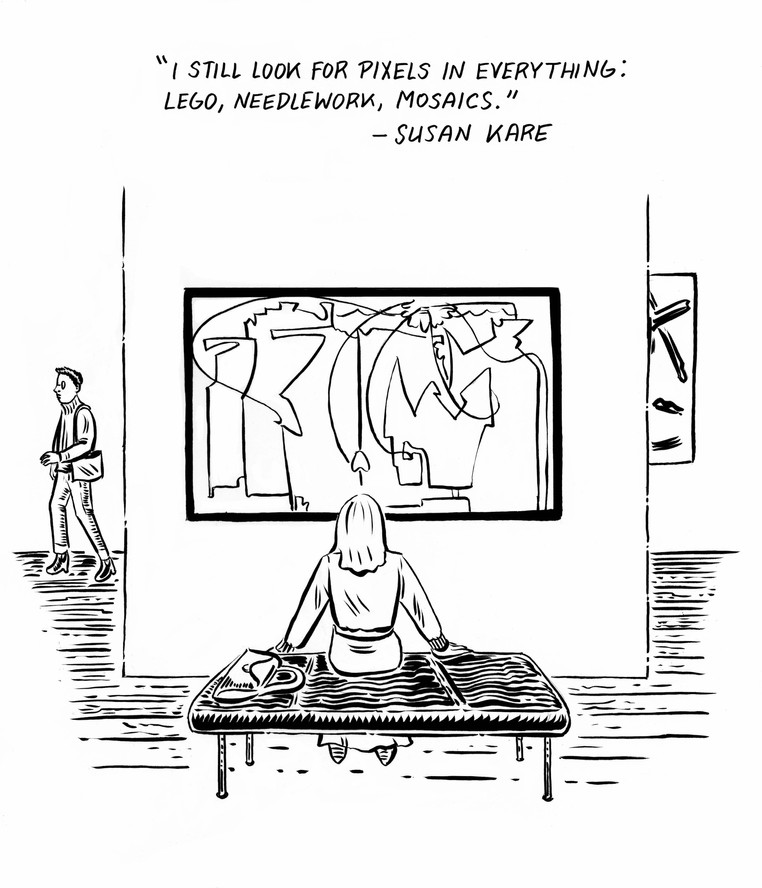 Ali Fitzgerald is an artist and writer living between Paris and Berlin, which is slightly less pretentious and exciting than it sounds. She is a regular contributor to the New Yorker, where she writes and draws a monthly column called "America!" She also wrote and drew the popular comic Hungover Bear and Friends for McSweeney's and currently contributes comics to the Book Section of the New York Times. Fitzgerald's first book, Drawn to Berlin, was named a top graphic novel of 2018 by New York Magazine, and received the Independent Publisher's award for best graphic book that same year. She has also worked with several museums on comics and drawings, including the San Francisco Museum of Modern Art, the Haus am Luetzowplatz, and the Humboldt Forum. In 2021, she completed a series of murals in Berlin's S-Bahnhof Humboldthain subway station. She is currently working on her second graphic novel, an eco-fable that will be published by Fantagraphics.
UNIQLO is MoMA's proud partner of #ArtforAll.