John Vasquez Mejias's Bouabré or Somebody
In a series of woodcuts, Mejias wonders what inspired Frédéric Bruly Bouabré to attempt to document a culture.
"Bouabré struck me as a person who was just hungry to make art," says visual artist and educator John Vasquez Mejias. "He made observations about creativity in a wonderfully infectious way." Mejias, the author of the "woodcut novelette" The Puerto Rican War, created this story in response to the MoMA exhibition Frédéric Bruly Bouabré: World Unbound. The images below are wood blocks Mejias carved and photographed. "Printmaking is a way of thinking that really connected with me when I discovered it in my teens," he says. "You're subtracting instead of adding. Sometimes making your brain go backwards. I enjoy the physicality of it all."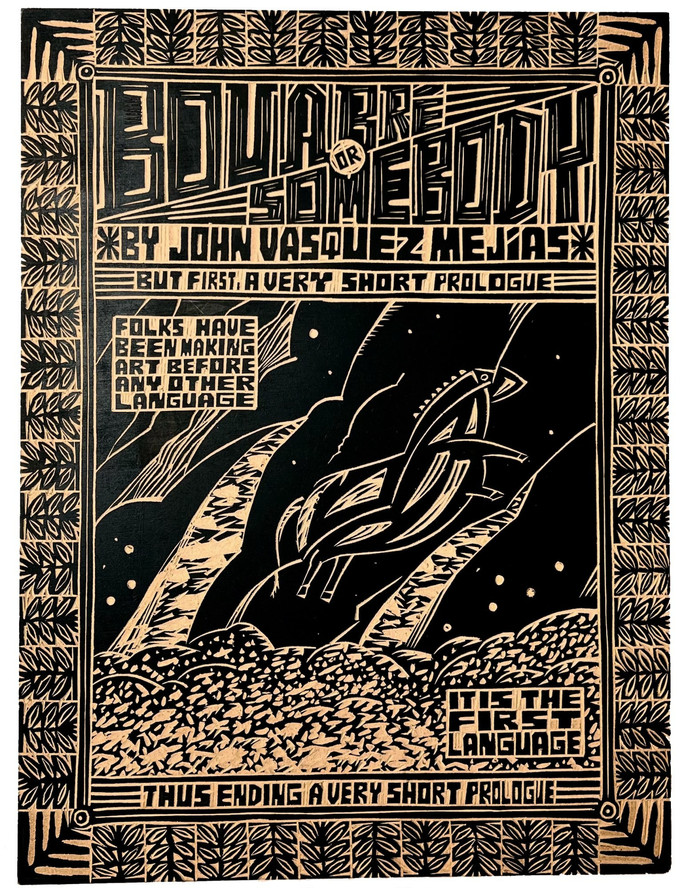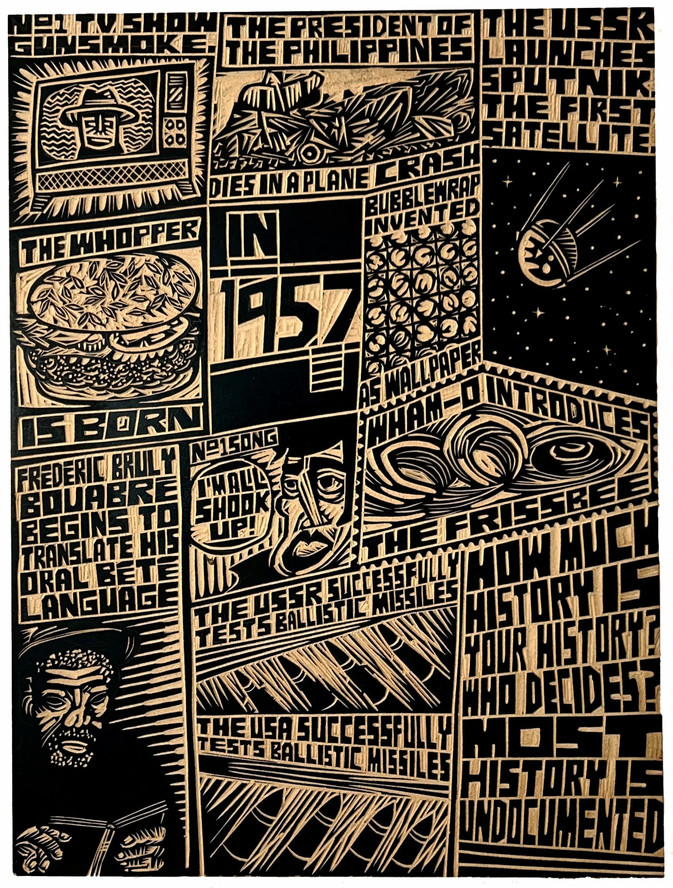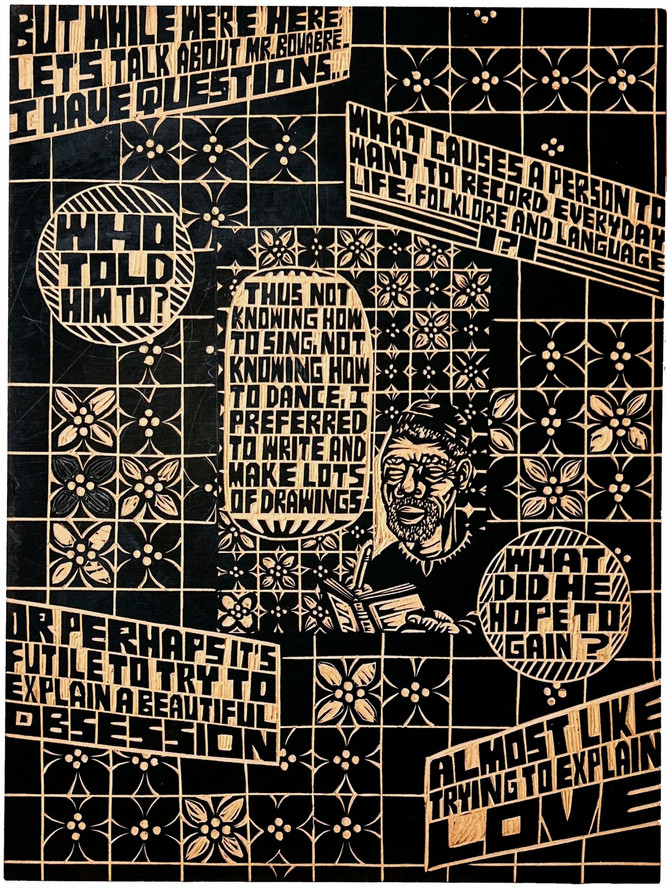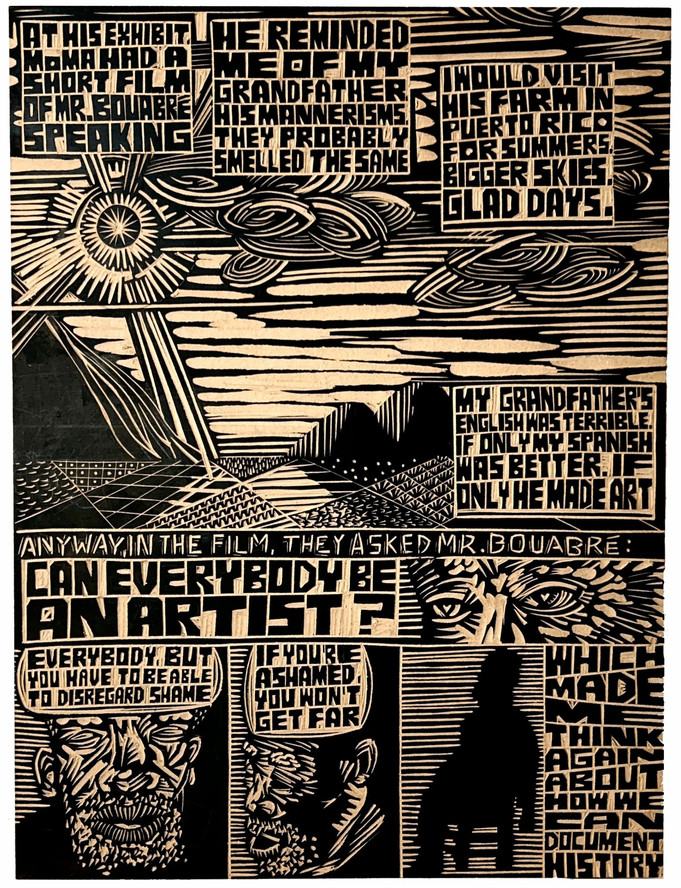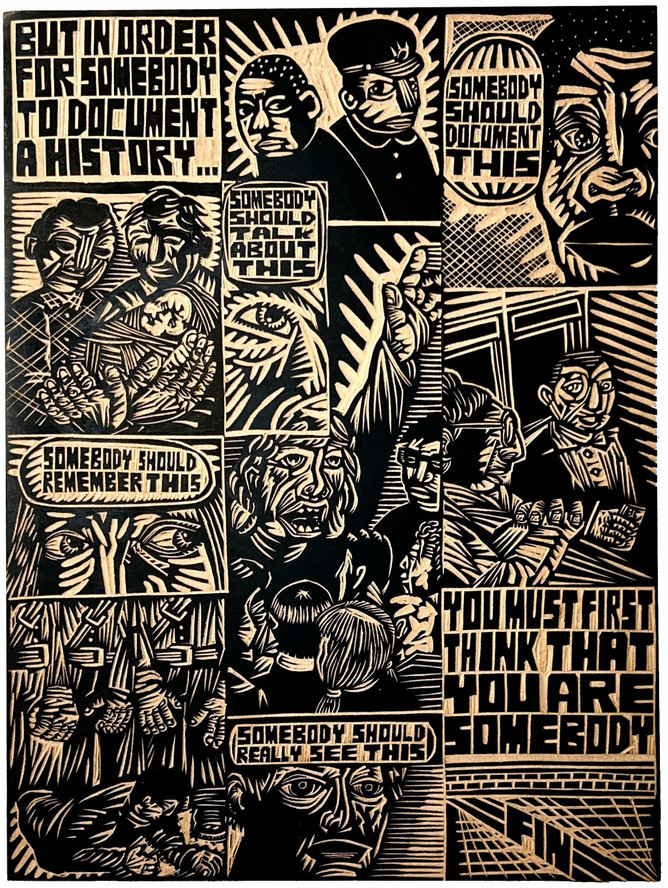 John Vasquez Mejias, a visual artist and public school art teacher, is the creator of the woodcut novelette The Puerto Rican War, which tells the story of Puerto Rican revolutionaries fighting American colonialism in 1950. He lives in the Bronx.
Frédéric Bruly Bouabré: World Unbound, organized by Ugochukwu-Smooth C. Nzewi, the Steven and Lisa Tananbaum Curator, with Erica DiBenedetto, Curatorial Assistant, and with support from Damasia Lacroze, Department Assistant, Department of Painting and Sculpture, is on view at MoMA through August 13, 2022.
UNIQLO is MoMA's proud partner of #ArtforAll.