Nick Abadzis's What Is Art For Anyway
The artist and writer takes in a museum through his daughter's eyes.
One of Nick Abadzis's favorite childhood memories was being taken to a museum to see Picasso's monumental painting Guernica. "It made a huge impression on me," he says. A British cartoonist and writer based in the New York City area, Abadzis is the author of 14 books and various comics series, and an illustrator of many more. Recently, he teamed up with Oscar-winning director Asif Kapadia to cowrite, art direct, and perform in an animated VR adaptation of his Eisner Award–winning graphic novel Laika. For this month's Drawn to MoMA, he created a story about exploring a museum with his teenage daughter. When asked about the best way to get a reluctant teenager to visit an art museum, he said, "Tell them you are taking them to a great place to eat. Eventually."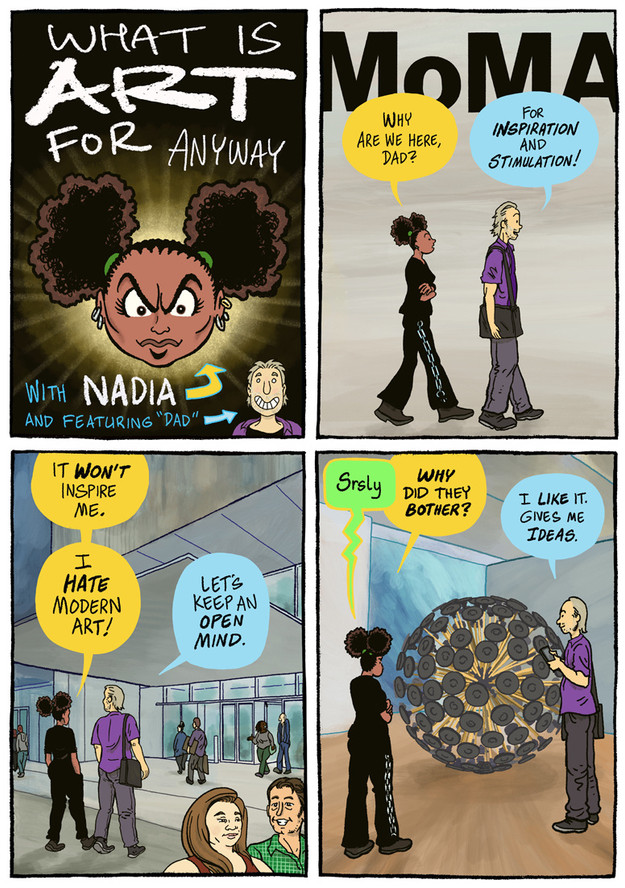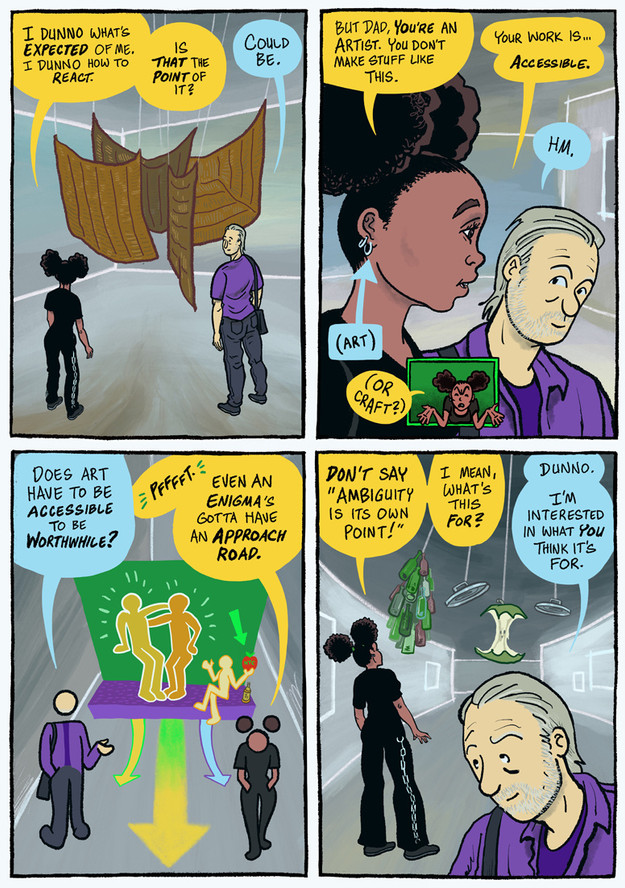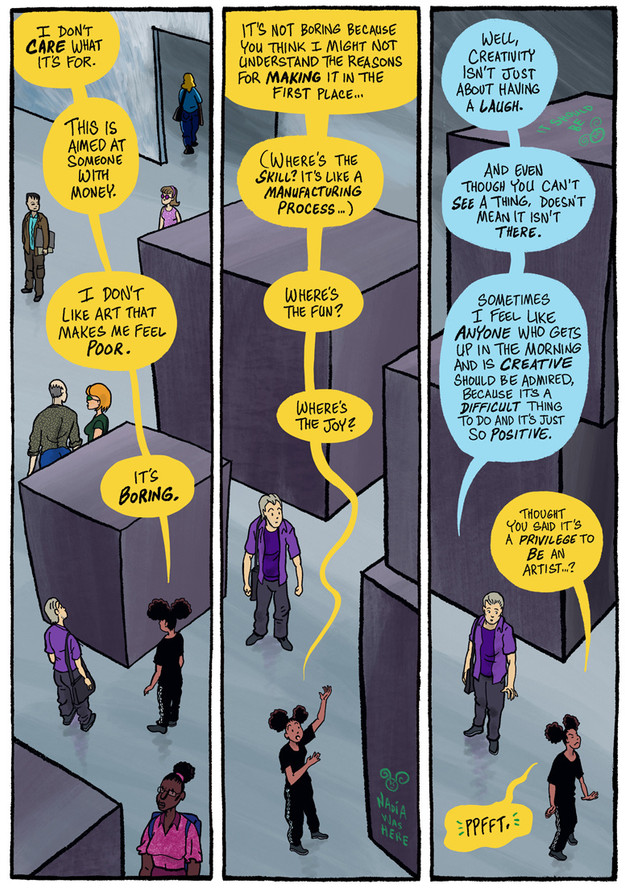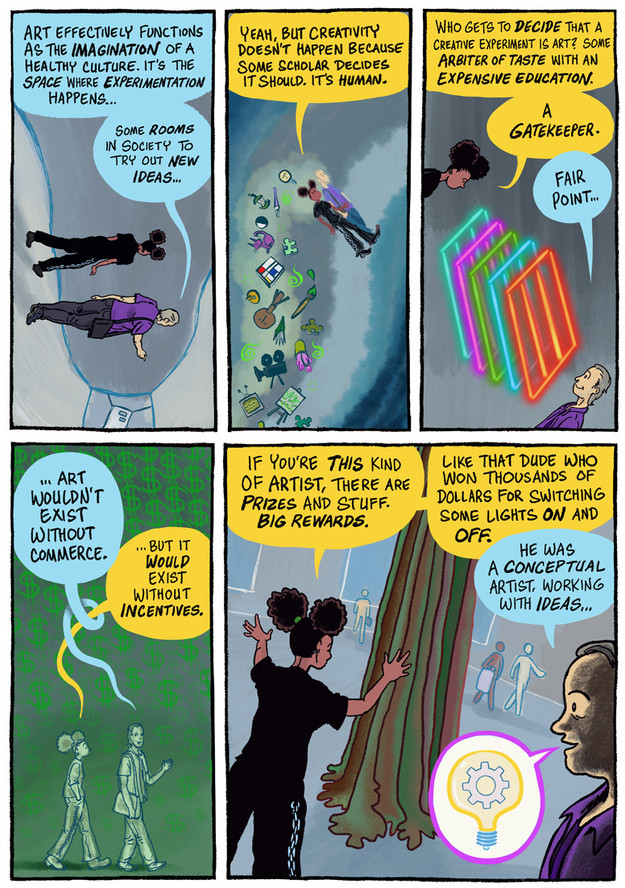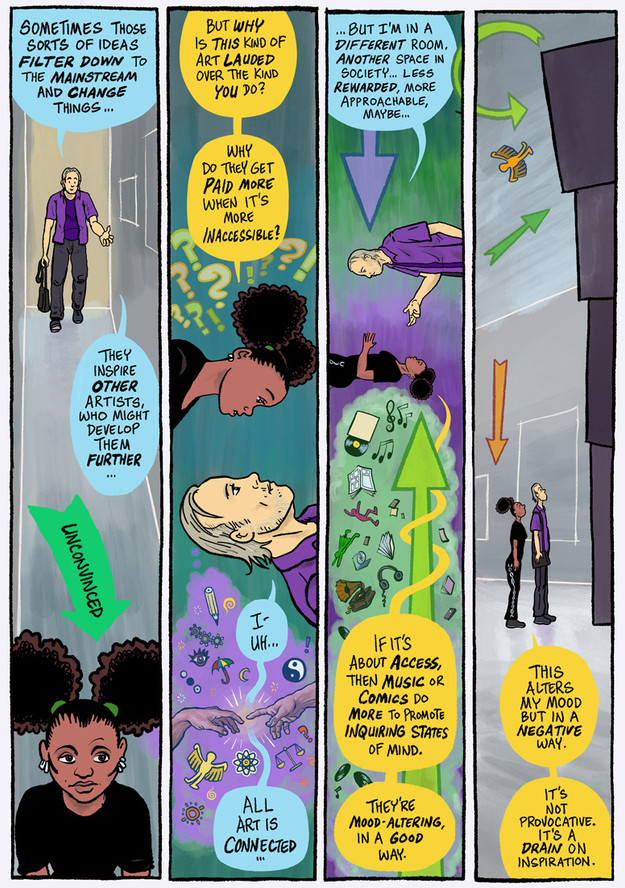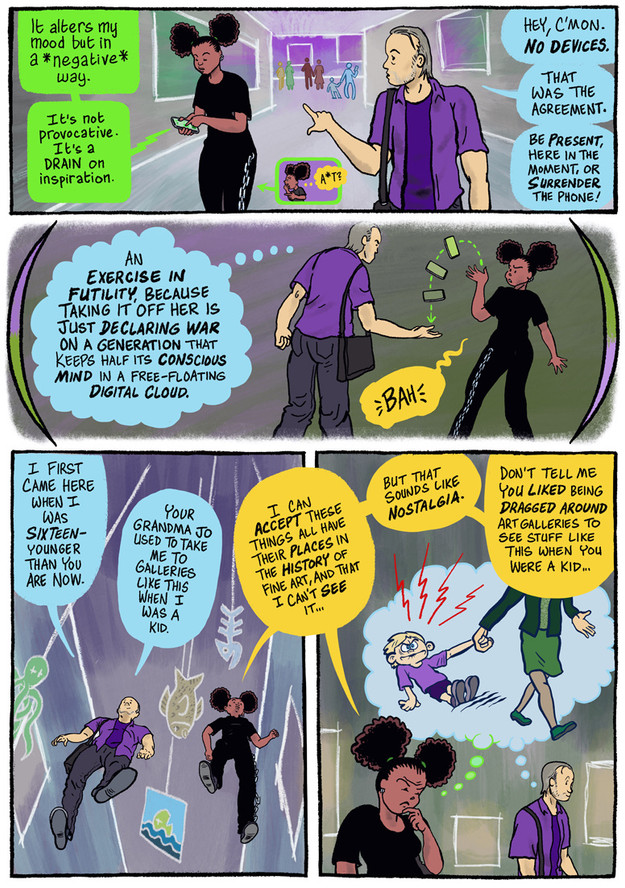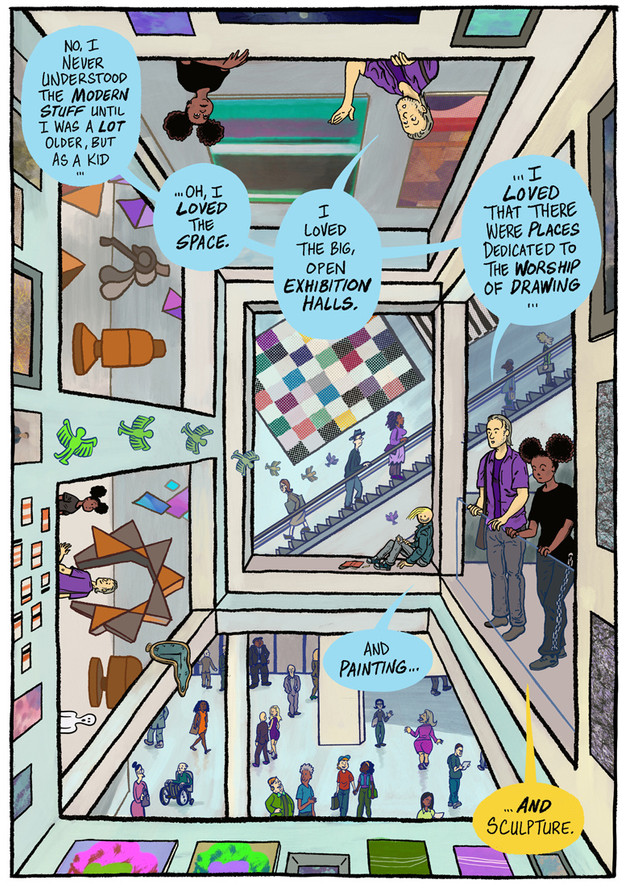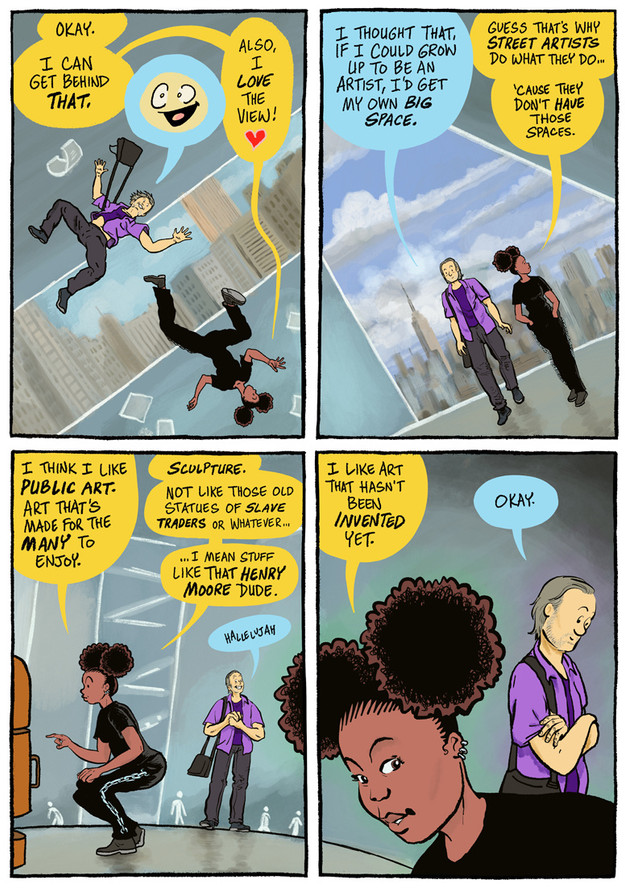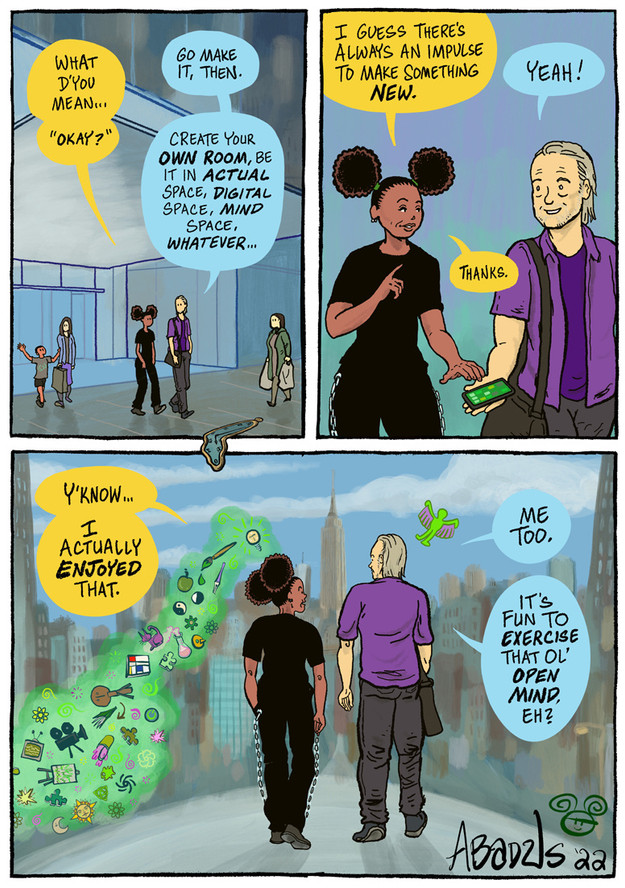 Nick Abadzis is the author of 14 books and a recipient of various storytelling awards. His work has been published by Marvel Comics, DC Comics, and Titan Comics, and in the Guardian, the Times of London, and the Independent.