Henri Matisse's The Red Studio
Watch the latest episode of our video series, in which new, surprising discoveries emerge about how Matisse made his iconic painting.
The Red Studio wasn't always red. That was the hypothesis that kicked off a two-year analysis of one of Henri Matisse's most radical paintings.
The current exhibition Matisse: The Red Studio offered a rare opportunity to take the iconic MoMA work off view and into the conservation lab for an extensive examination. Senior Paintings Conservator Anny Aviram has worked at MoMA for decades, but had never seen the painting without its frame. That simple change was the first clue that led to a series of new discoveries about Matisse's process.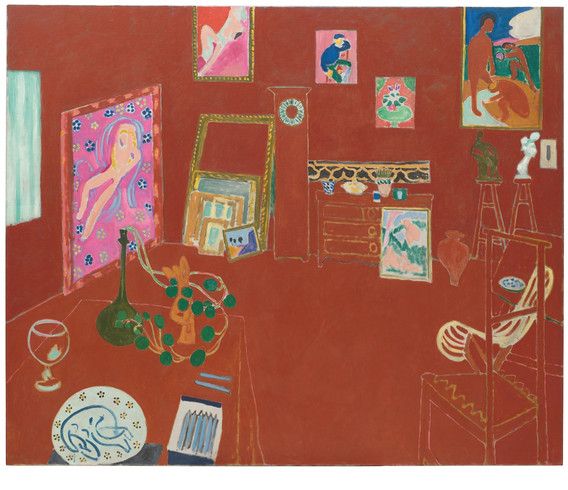 Henri Matisse. The Red Studio. 1911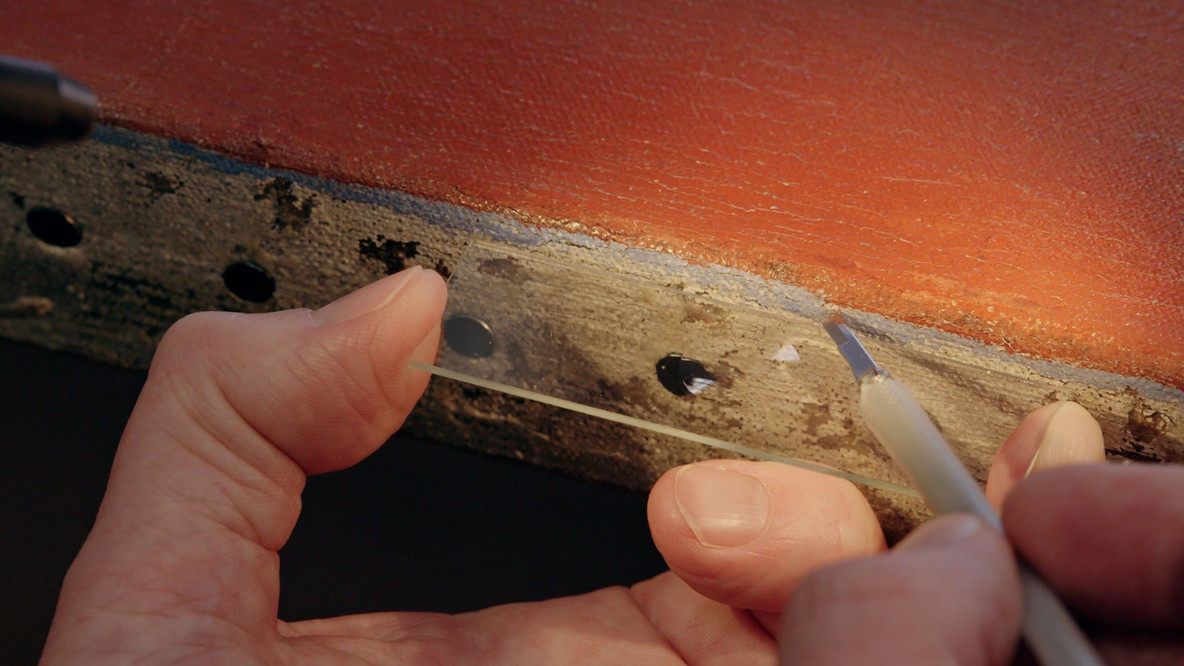 Still from Conservation Stories: Henri Matisse's The Red Studio, 2022
Using various imaging techniques and a microscopic sample, Anny, along with Paintings Conservator Michael Duffy, David Booth Fellow in Paintings Conservation Caroline Hoover, and Assistant Conservation Scientist Abed Haddad, peeled back the painting's layers to reveal what's underneath the Venetian red. Then, following Matisse's brushstrokes—and the bristles he left behind—they saw the way, as Anny says, "he went for the red in almost one shot."
Be sure to watch more episodes of Conservation Stories.
Matisse: The Red Studio is organized by The Museum of Modern Art, New York, and Statens Museum for Kunst, Copenhagen, Denmark. The exhibition is organized by Ann Temkin, The Marie-Josée and Henry Kravis Chief Curator of Painting and Sculpture, The Museum of Modern Art, and Dorthe Aagesen, Chief Curator and Senior Researcher, SMK – National Gallery of Denmark; with the assistance of Charlotte Barat, Madeleine Haddon, and Dana Liljegren; and with the collaboration of Georges Matisse and Anne Théry, Archives Henri Matisse, Issy-les-Moulineaux, France, and is on view at MoMA May 1–September 10, 2022.