Ellen Lindner's Teen Art Adventures ('90s Edition)
The artist takes us on a romance-comic trip to 1990s New York City.
To transport us back to MoMA in the 1990s, Ellen Lindner had to do some time-traveling herself. "I did a few drafts in my adult voice, and then started over—my adult voice didn't have a place here," says Lindner. "That said, I tried to capture that teen voice for good and bad: the optimism, the openness, but also the quickness to judgment." Yet looking back also gave the Manhattan-based artist and educator (and former MoMA employee!) a chance to get reacquainted with the art of Elizabeth Peyton, not to mention the city Lindner calls home: "It reaffirmed my connection to New York City. I've dedicated this strip to two of the New York Lindners who came before me: my grandmother, Florence, who wanted to be an artist but didn't get the chance, and my uncle, Paul, who died of COVID in 2021, in Queens."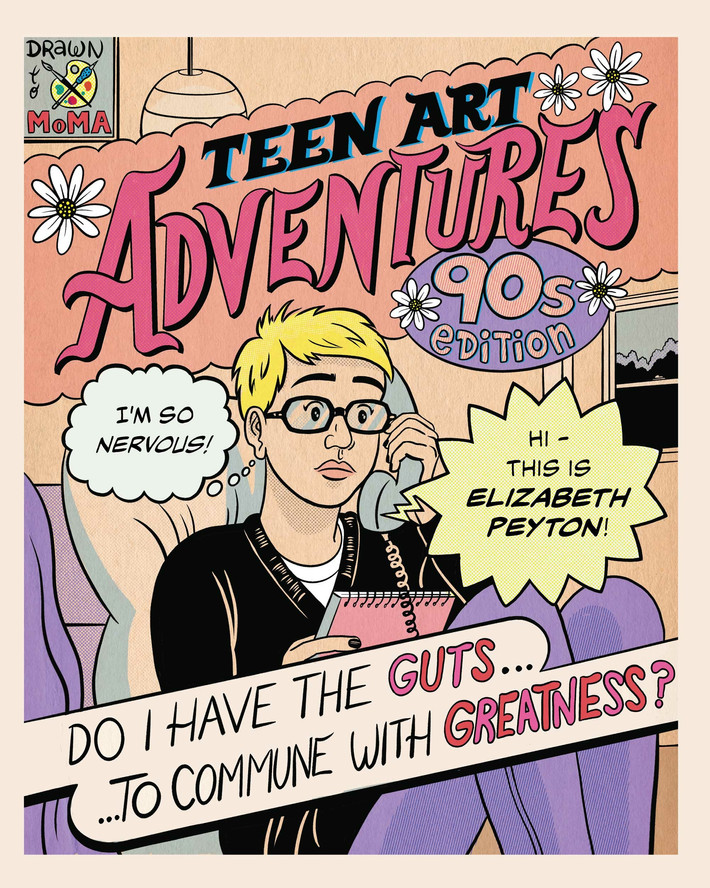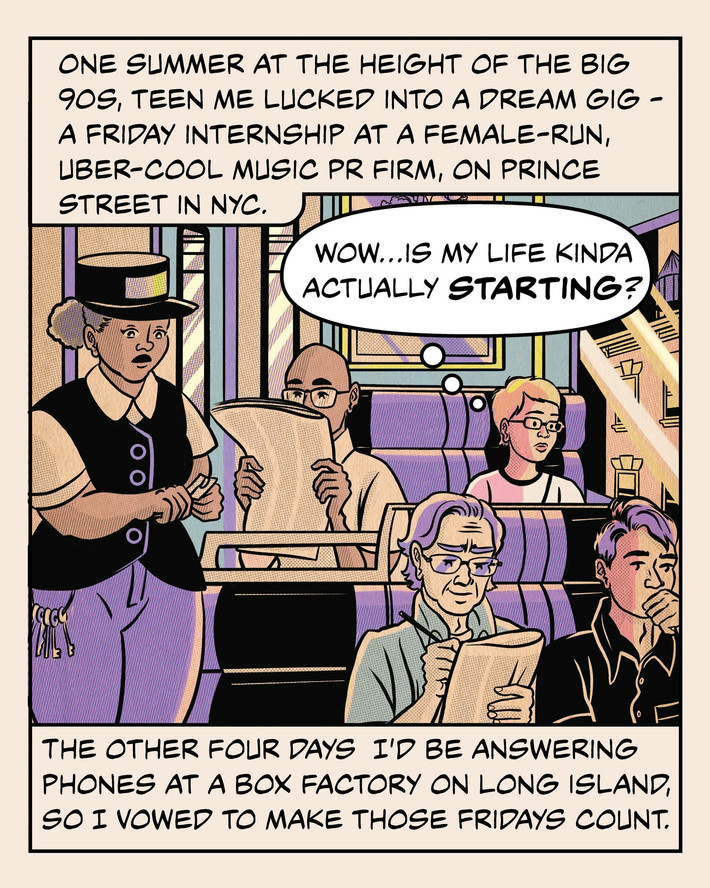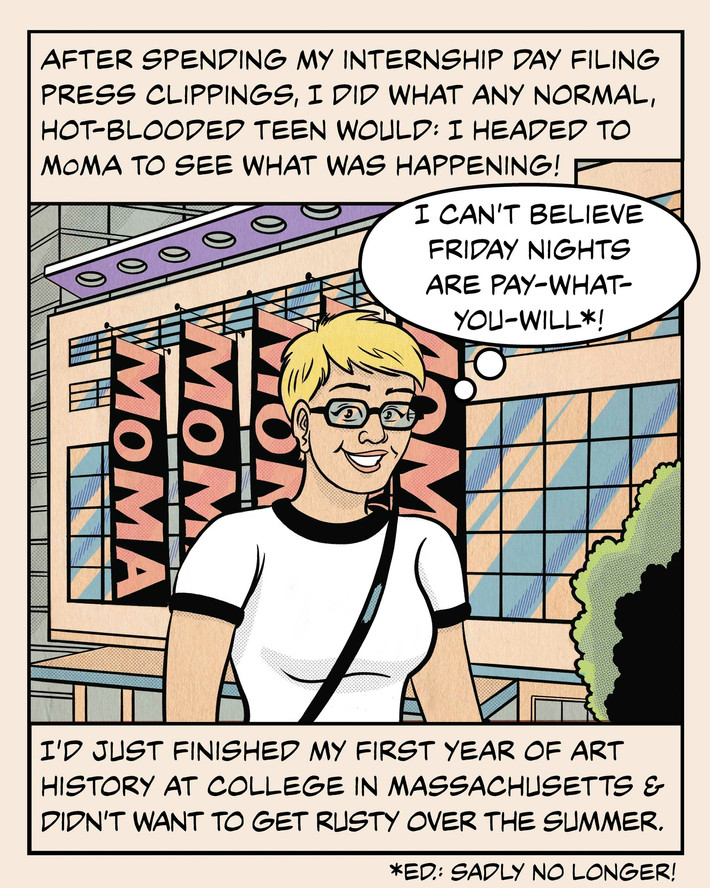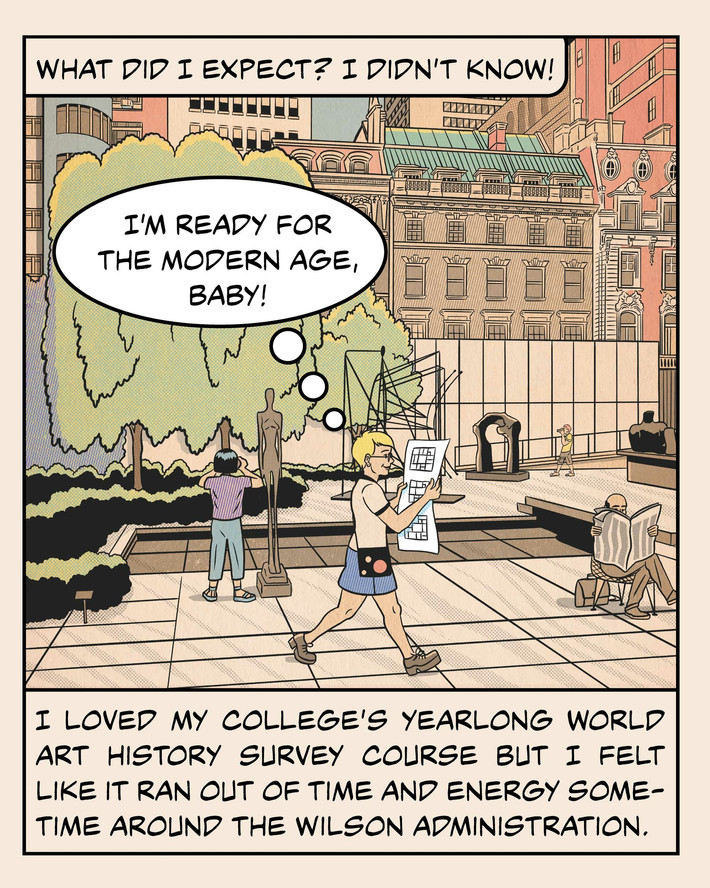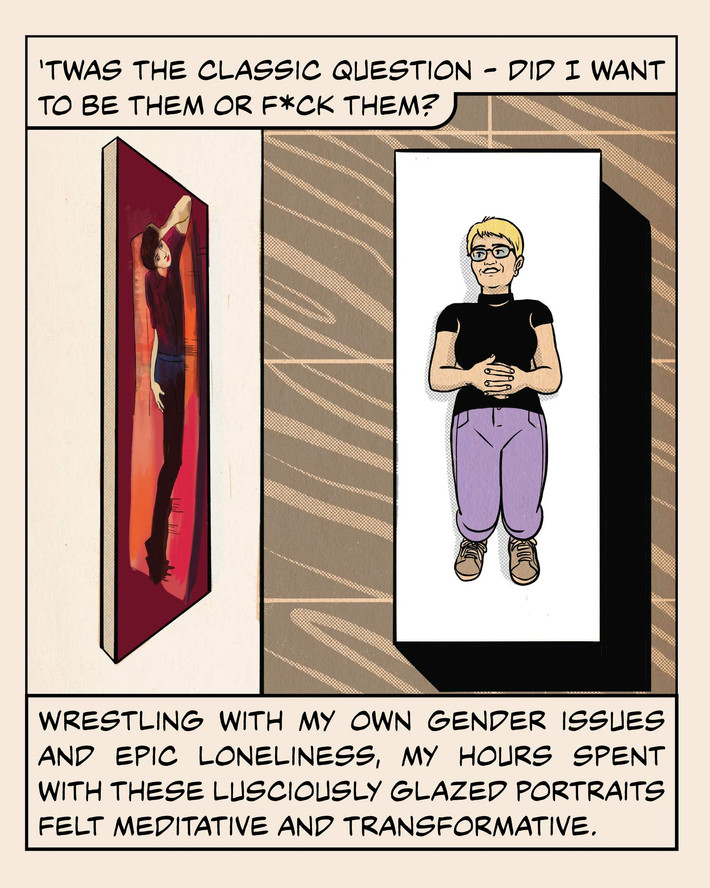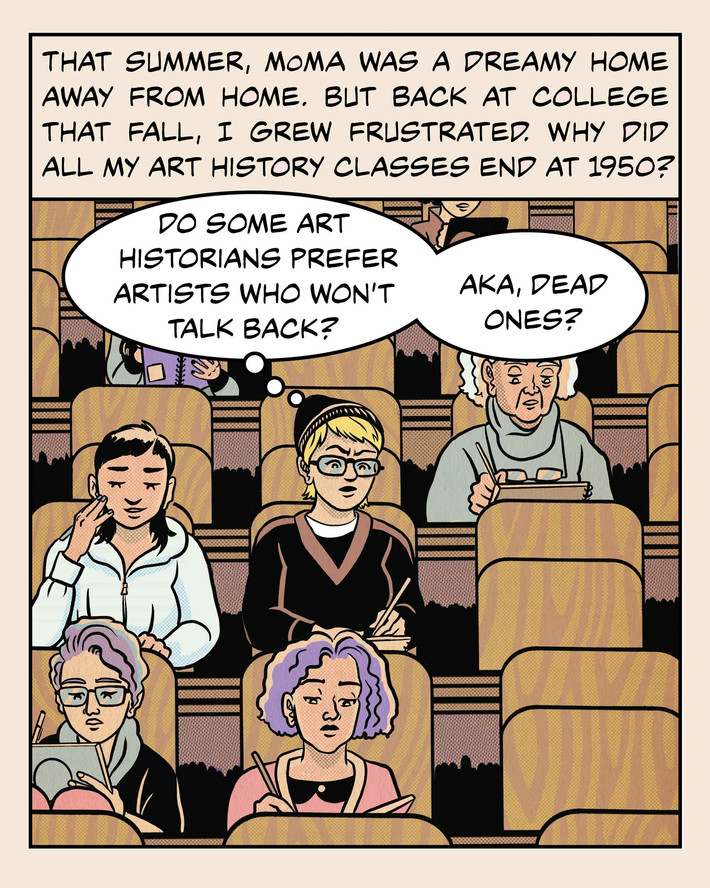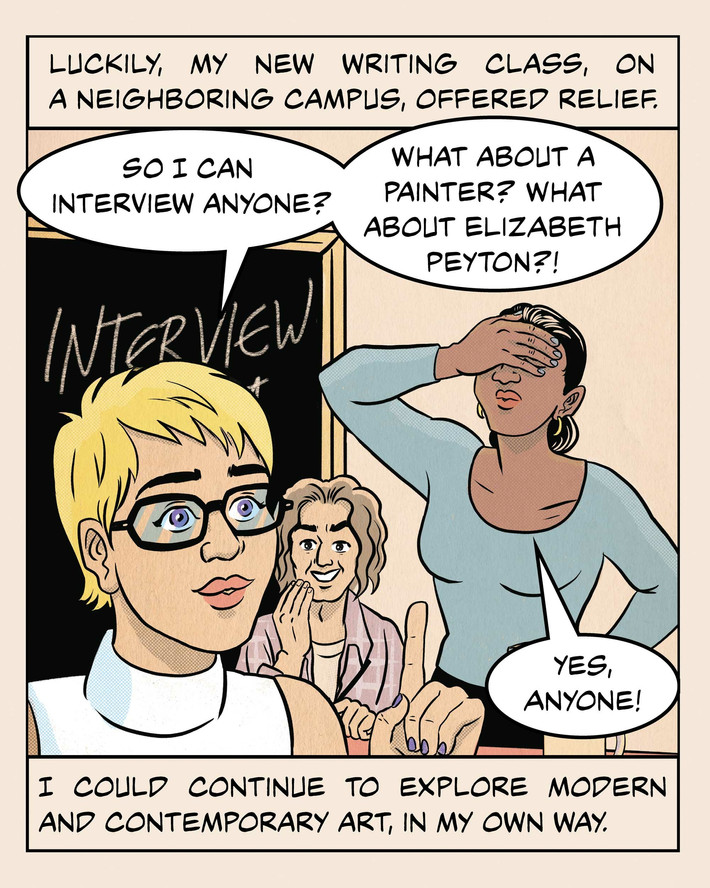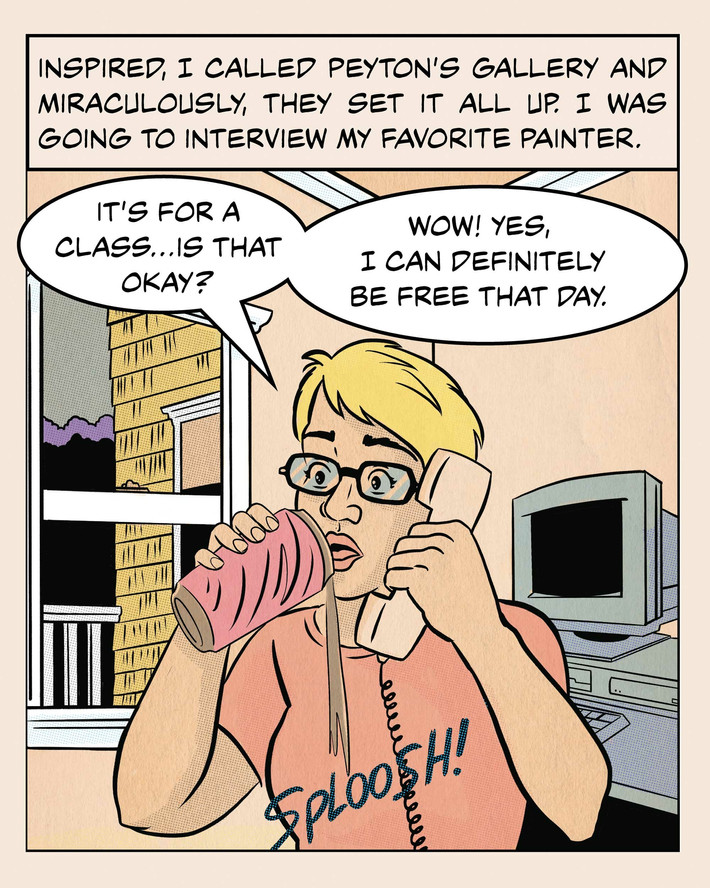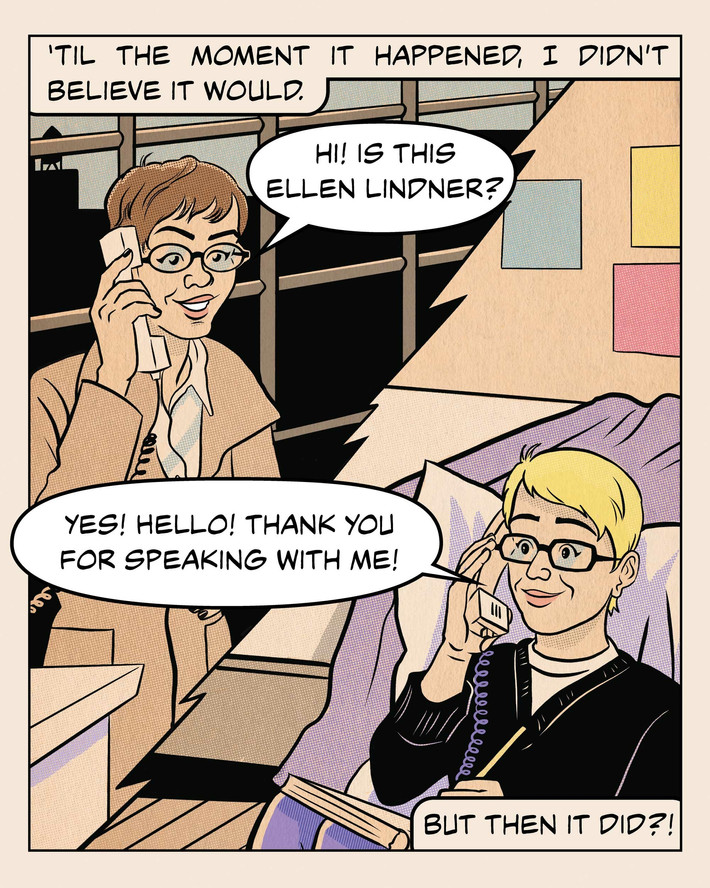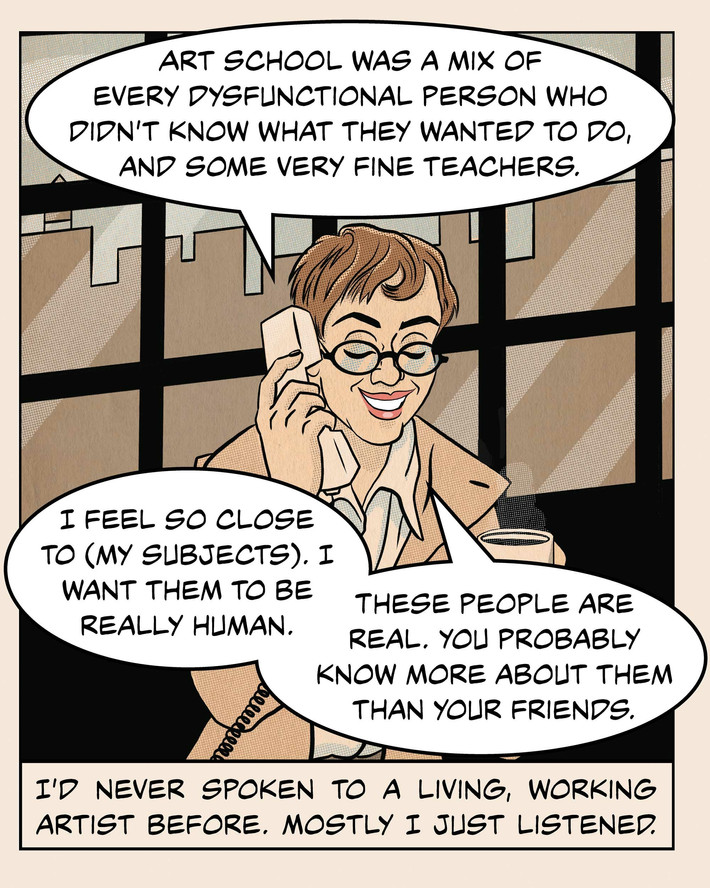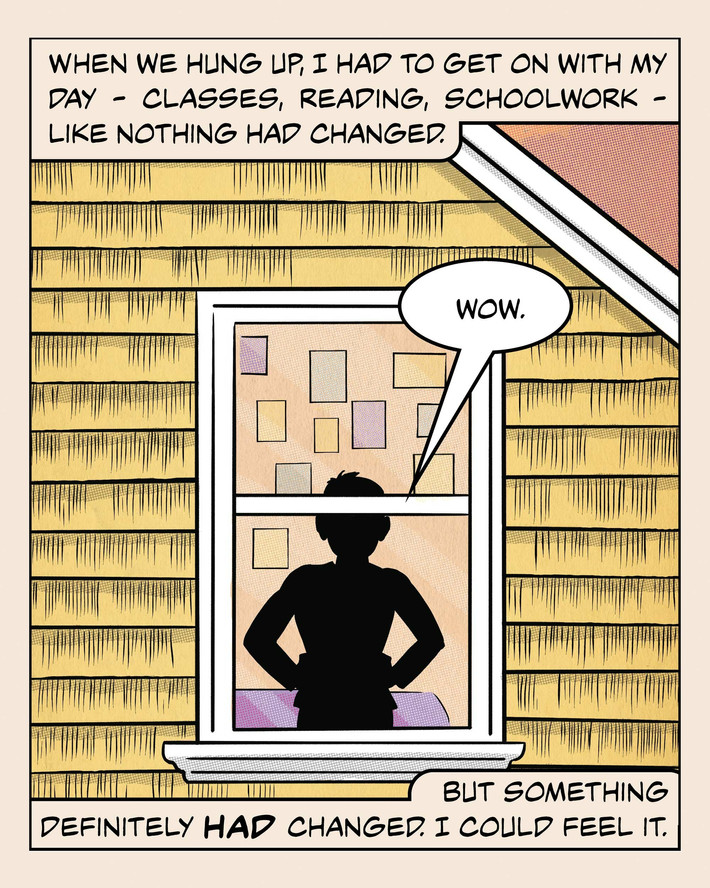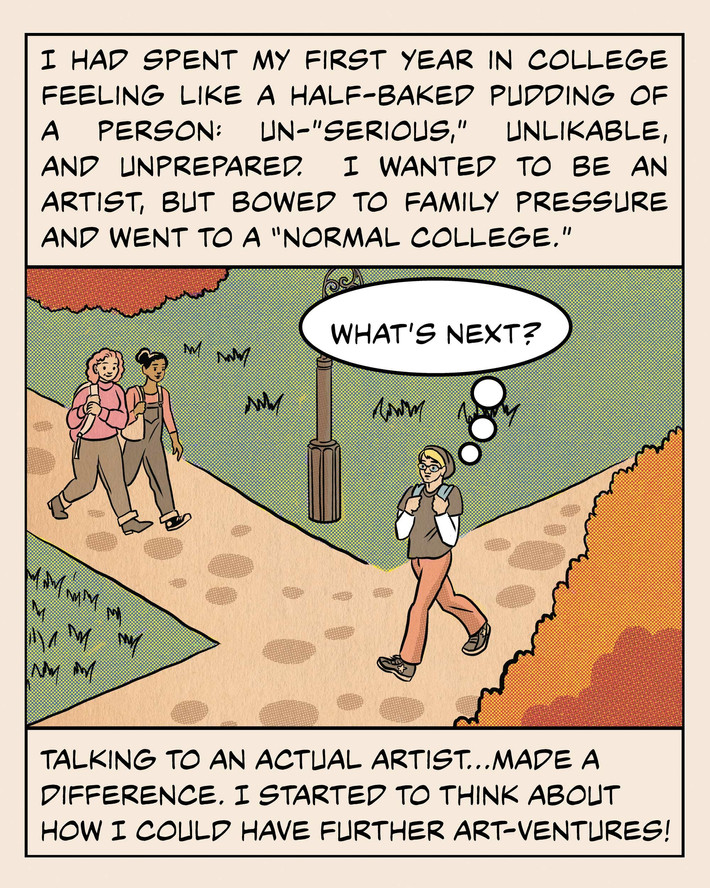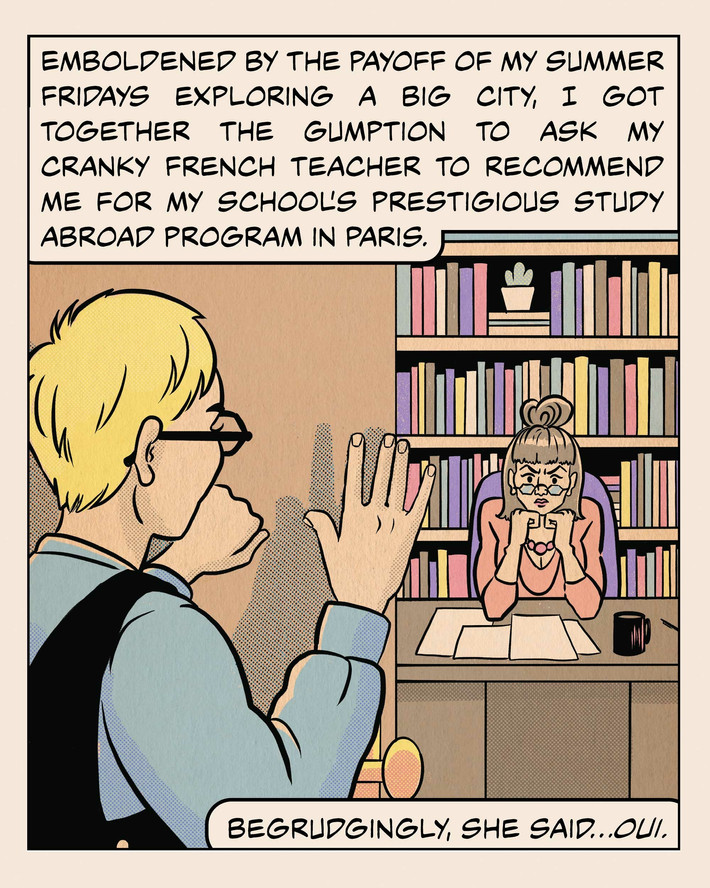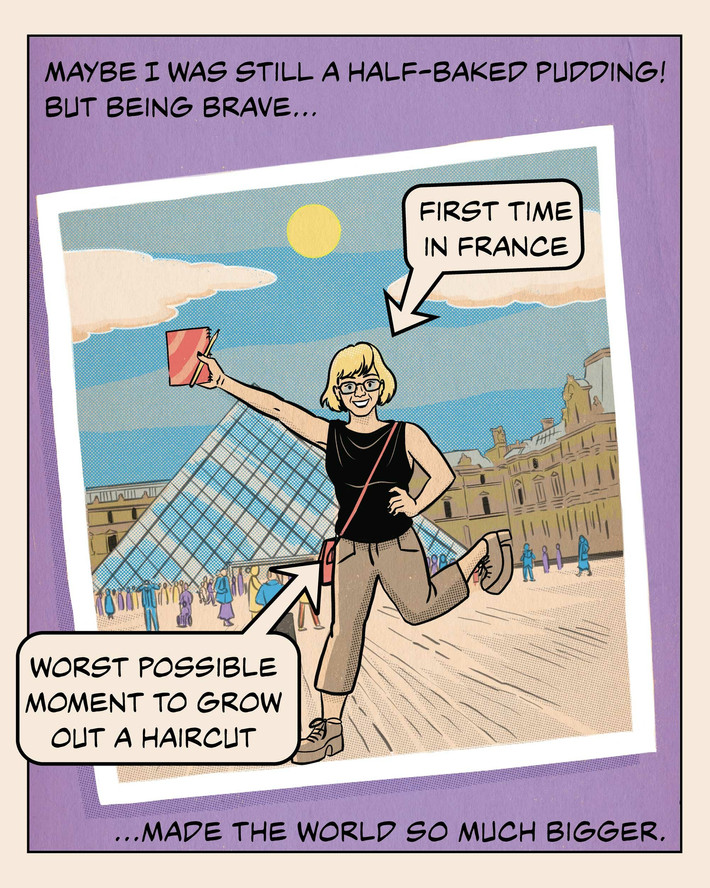 Ellen Lindner is a cartoonist, illustrator, educator, and editor living in Upper Manhattan.
UNIQLO is MoMA's proud partner of #ArtforAll.