Sophie Taeuber-Arp: An Introduction
Read an excerpt from the exhibition catalogue, about how this major artist's vibrant and varied work opens up the history of modern art.
"Only when we go into ourselves and attempt to be entirely true to ourselves will we succeed in making things of value, living things, and in this way help to develop a new style that is fitting for us."[1] So wrote the artist, designer, and craftsperson Sophie Taeuber-Arp (fig. 1) almost a century ago, in 1922. The "living things" Taeuber-Arp had produced up to that moment generally fall into the category of applied arts (fig. 2). They include vividly colored, geometrically abstract textile studies; intricately beaded bags and necklaces; rugs and embroidered pillowcases and tablecloths; polychrome, turned-wood puppets and containers; and a remarkable group of small, stylized, sculptural heads that have been compared to hatstands.[2] Collectively, their bold, simplified shapes across media speak to Taeuber-Arp's stated ambition of creating works in a "new style" alive to her own era. This was a task to which she assigned not only aesthetic but also moral and ethical value.
Taeuber-Arp was 33 when she wrote these impassioned words; she had recently married the Alsatian artist and poet Jean (Hans) Arp.[3] In accordance with Swiss custom, following her marriage she took a hyphenated double surname. From that point on, she used "Arp-Taeuber" and, increasingly during the 1930s, "Taeuber-Arp" as her professional name. Her new husband's name, however, remained simply "Arp." The significance of this is obvious yet important. Married or not, Arp retained his independent identity. By contrast, to introduce the former Sophie Taeuber, from her wedding day on, is always also to introduce her artist husband. This basic fact is symptomatic of the difficulties faced by women of Taeuber-Arp's generation, in particular those with well-known spouses, to be considered artists in their own right—as individuals first, rather than as partners.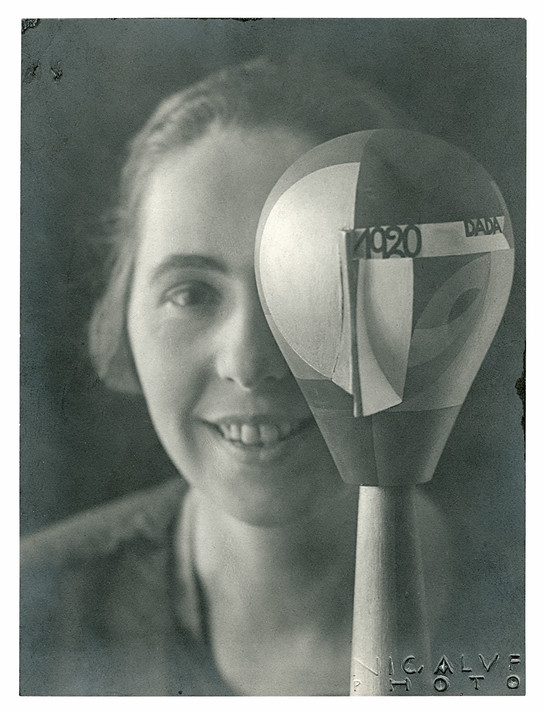 Fig. 1: Nic. Aluf. Sophie Taeuber with her Dada Head. 1920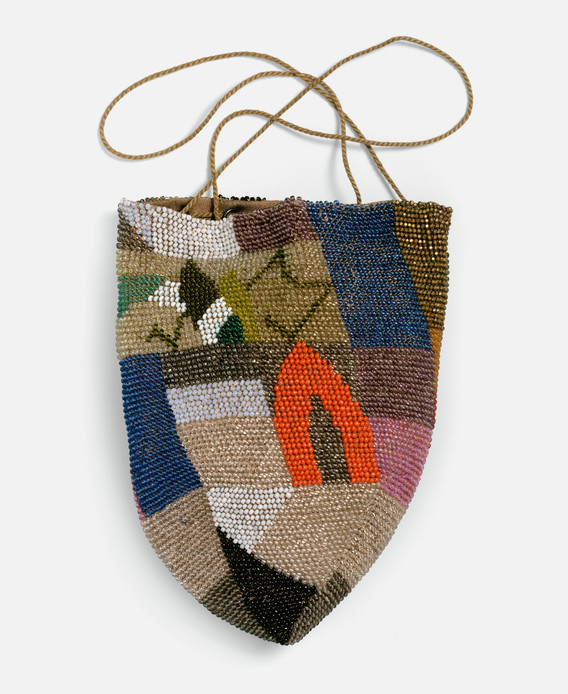 Fig. 2: Sophie Taeuber Arp. Beaded bag. c. 1918
Gender discrimination is, however, only one of the reasons Sophie Taeuber-Arp remains far from a household name. Another significant factor has to do with the varied nature of her artistic practice. Over the course of her approximately three-decades-long career, she worked as an applied-arts teacher, a dancer, an interior designer and architect, a magazine editor and book illustrator, and an independent artist. Today, her polymathic activities are one of the things that make her feel exceptionally contemporary. Yet much of her work was historically deemed "minor" or proved ephemeral—live dance performances went undocumented; beaded bags and pillowcases were not preserved with the same care as "major" paintings and sculptures; architectural interiors and wall paintings were subject to dismantling or being painted over; and activities such as editing or layout took place behind the scenes. The posthumous catalogue raisonné her husband published in 1948, following Taeuber-Arp's accidental death in 1943, was a well-intentioned attempt to consolidate her reputation as an abstract painter-sculptor, but in the process by and large occluded the vibrant, cross-disciplinary versatility that is at the heart of her singular life's work.[4]
Taeuber-Arp never had a solo exhibition during her lifetime, much less a career survey. The first retrospective, at the Kunstmuseum Bern in 1954,[5] was organized in close collaboration with Arp; as in the catalogue raisonné, her applied-arts practice was all but left out. It was not until 1977, in the wake of feminism's second wave, that a major exhibition including a large number of her applied artworks and architectural designs was presented in Winterthur, Switzerland, and Strasbourg, France.[6] That same year, William Rubin, director of the Department of Painting and Sculpture at The Museum of Modern Art, New York, proposed that a small Taeuber-Arp show be held at MoMA.[7] The resulting exhibition, organized by curator of Painting and Sculpture Carolyn Lanchner, opened in 1981.[8] Taeuber-Arp's applied-arts and design projects were represented with five marionettes from the 1918 puppet play King Stag, four textiles, three drawings for fanciful costume designs, and three works related to her spatial environments for the 1928 Aubette entertainment complex in Strasbourg, but they were decontextualized within a deliberately formal presentation (fig. 3). More recently, Taeuber-Arp's work has featured prominently at The Museum of Modern Art in two major thematic exhibitions organized by Leah Dickerman: Dada (2006) and Inventing Abstraction (2012).[9] These exhibitions concentrated on works Taeuber-Arp created between 1916 and 1920. The present project, by contrast, aims to survey Taeuber-Arp's career in toto, beginning with works produced soon after her move to Zurich in 1914, on through those created during World War II in the months immediately preceding her death.
In this publication and the exhibition it accompanies, we have pursued an evidence-based approach to our subject, with the goal of telling, to the degree possible, the story of Taeuber-Arp's artistic legacy on its own terms. Our research is grounded in the firsthand examination of her works by conservators so as to better understand her material and technical choices;[10] in primary sources that include her voluminous correspondence and photographic archives;[11] and in the careful study of publications, exhibition catalogues, and installation views from the years in which she was active. We have deliberately excluded the drawings and collages that her grieving widower posthumously identified as "duo,"[12] along with his various post–World War II "re-creations" of her works,[13] in order to concentrate on Taeuber-Arp's self-defined lifetime production. This is not to say we believe that she worked in isolation or that her partnership with Arp was unimportant. Far from it. It is, however, to place her at the center of our investigations.
Today, as the exclusionary character of our received (art) histories becomes ever more apparent, we believe Taeuber-Arp's multifaceted oeuvre—which is as consistent in its technical and stylistic precision as it is materially diverse—has a heightened relevance. On the one hand, it makes us think about the history of modern art in a more open-ended and generative way, by challenging distinctions between fine art and craft, major and minor, geometric painting and decoration, precise planning and creativity. On the other, it offers a vibrant model of what might best be described as a "living abstraction"—by which we mean one that relates to the body, to the applied arts, to architectural space, and to the political, social, and cultural situation in which it was made, while extending Taeuber-Arp's legacy in terms that are as relevant to our own time as to her interwar era.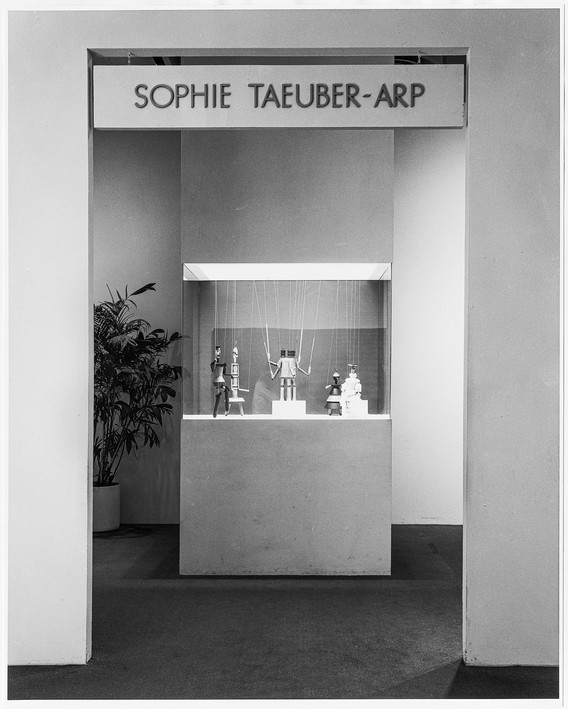 Fig. 3: Installation view of Sophie Taeuber-Arp, The Museum of Modern Art, New York, September 17–December 13, 1981.
Sophie Taeuber-Arp: Living Abstraction, organized by Anne Umland, the Blanchette Hooker Rockefeller Senior Curator of Painting and Sculpture, The Museum of Modern Art; Walburga Krupp, independent curator; Eva Reifert, Curator, Nineteenth-Century and Modern Art, Kunstmuseum Basel; and Natalia Sidlina, Curator, International Art, Tate Modern; with Laura Braverman, Curatorial Assistant, Department of Painting and Sculpture, The Museum of Modern Art, is on view at MoMA through March 12, 2022.
Notes:
[1] Sophie Taeuber-Arp, "Remarks on Instruction in Ornamental Design" (1922), in Sophie Taeuber-Arp: Avant-Garde Pathways, ed. Estrella de Diego (Málaga, Spain: Museo Picasso Málaga, 2009), 162
[2] Hugo Weber, "Commentaire du catalogue de l'œuvre de Sophie Taeuber-Arp," in Sophie Taeuber-Arp, ed. Georg Schmidt (Basel: Holbein, 1948), 125.
[3] In the essays that follow, to avoid confusion and the repeated use of Jean (Hans), Taeuber-Arp's husband is referred to simply as "Arp." Generally speaking, in German contexts he was Hans, in French contexts Jean. See Catherine Craft, "The Nature(s) of Arp," in The Nature of Arp, ed. Craft (Dallas, Tex.: Nasher Sculpture Center, 2018), 4, 42n8.
[4] Schmidt, Sophie Taeuber-Arp (see note 2). The catalogue raisonné was compiled by Arp with the help of the Basel artist Hugo Weber.
[5] Sophie Taeuber-Arp was on view at the Kunstmuseum Bern, March 6–April 19, 1954, and at the Kunstmuseum St. Gallen, Switzerland, April 24–May 23, 1954.
[6] Sophie Taeuber-Arp was on view at the Kunstmuseum Winterthur, Switzerland, January 23–March 6, 1977, and, in an expanded version, at the Musée d'Art Moderne, Strasbourg, France, March 26–June 12, 1977.
[7] This proposal is dated January 7, 1977. The Museum of Modern Art Exhibition Records, 1319.13, The Museum of Modern Art Archives, New York.
[8] Carolyn Lanchner, ed., Sophie Taeuber-Arp (New York: The Museum of Modern Art, 1981).
[9] Leah Dickerman, ed., Dada: Zurich, Berlin, Hannover, Cologne, New York, Paris (Washington, DC: National Gallery of Art, 2005); Leah Dickerman, ed., Inventing Abstraction, 1910–1925: How a Radical Idea Changed Modern Art (New York: The Museum of Modern Art, 2012). Umland was coordinating curator for The Museum of Modern Art's presentation of the Dada exhibition, which was also shown at the Centre Pompidou, Paris, and the National Gallery of Art, Washington, DC.
[10] See Annie Wilker's contribution to this volume, pp. 298–303, and the checklist of the exhibition, pp. 314–39.
[11] The primary repository of Taeuber-Arp's correspondence is the Zentralbibliothek Zürich; a three-volume annotated edition of the correspondence edited by Medea Hoch, Walburga Krupp, and Sigrid Schade is due to appear in 2021. Lifetime photographs of Taeuber-Arp's works are primarily to be found at the Fondation Arp, Clamart, France, and the Stiftung Arp e.V., Berlin.
[12] The term duo-dessin appeared in print for the first time in Jean Arp, Le siège de l'air: Poèmes 1915–1945; Avec huit duo-dessins par Arp et Taeuber-Arp (Paris: Vrille, 1946). Duo-Collage appeared in print for the first time in the 1948 catalogue raisonné. Schmidt, Sophie Taeuber-Arp, 21–22.
[13] Regarding Arp's post–World War II "re-creations" of Taeuber-Arp's works, see Sandor Kuthy, "'Nachschöpfungen,'" in Sophie Taeuber–Hans Arp: Künstlerpaare–Künstlerfreunde, ed. Kuthy (Bern: Kunstmuseum Bern, 1988), 178–86.