Spring Sustainability at The Modern Restaurant
A look at the future of renewable harvesting at The Modern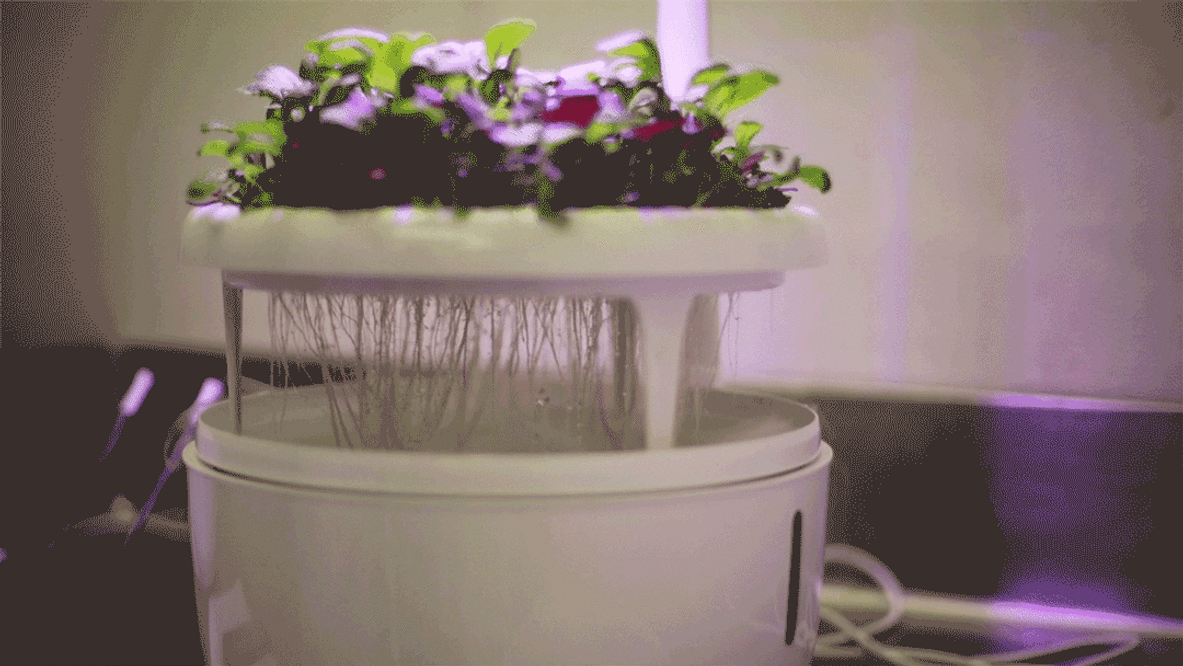 The Modern's aeroponic growing system. Photo: Rose Liu
The turn of the season is a reminder of the power and fragility of renewable resources. "Learning how long it takes to grow something adds value," explains Abram Bissell, who for the past five years has been executive chef and director of the two-Michelin-starred restaurant The Modern, along with MoMA's cafes, Terrace 5 and Café 2. Bissell sits on MoMA's Sustainability Committee, a Museum-wide initiative dedicated to building and maintaining an environmentally minded institution. As part of this effort, he is exploring new ways and new technologies to incorporate sustainable practices into MoMA's restaurants. We visited Bissell in the kitchen to take a look at the future of renewable harvesting, The Modern's version of foraging in the city, and to get a few tips for the home cook.
Photographs by Rose Liu. This interview was edited for length and clarity.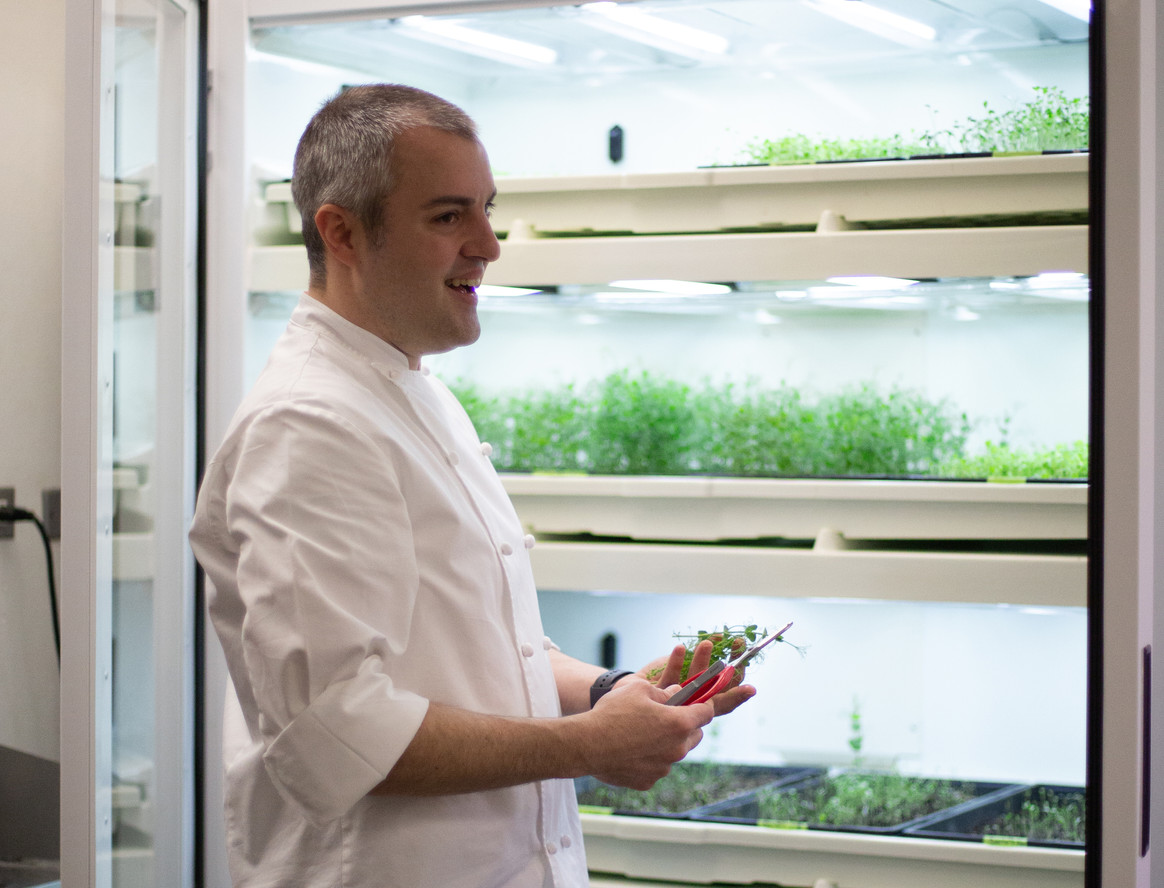 Abram Bissell. Photo: Rose Liu
Lindsay Saito: To begin, can you tell us about The Modern's sustainability initiative?
Abram Bissell: With food, we're always looking for sustainability. The goal is to get products that taste the absolute best that we can. We're always looking for either farmers or growers that can do something special for us. We try to find someone that's just starting up, and we can help them to grow into being a larger farm. Sustainability has so many different avenues and is just as much about helping create viable businesses for these farms as it is about the products.
Growing at The Modern is a different form of sustainability because we're not trucking anything in. Most of it is about the feeling of watching something grow and then harvesting it to cook. Seeing something go from a seed to the plate is just another bonus to working in our restaurant.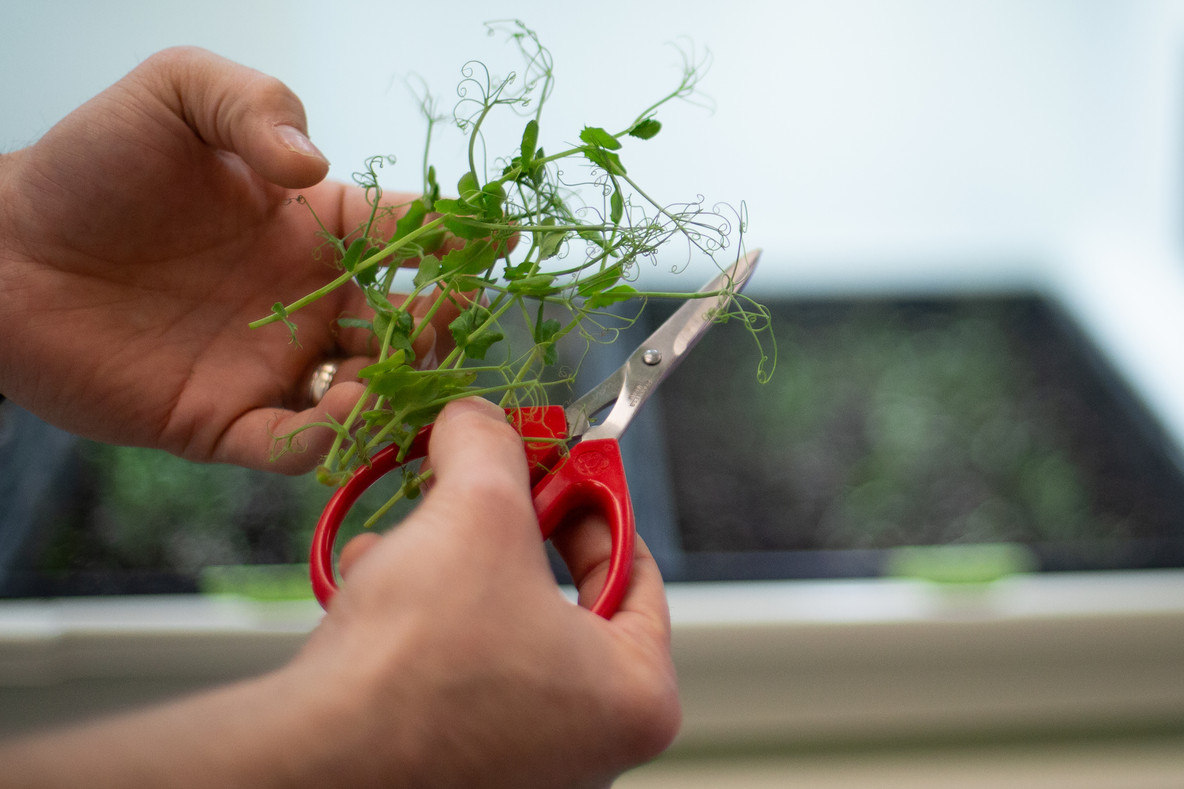 We don't go out foraging—it's not something we can really do in New York City. So having something like [an indoor growing system] for the cooks gives them an attachment that's a little bit more special than just a box of food. Learning how long it takes to grow something adds more value.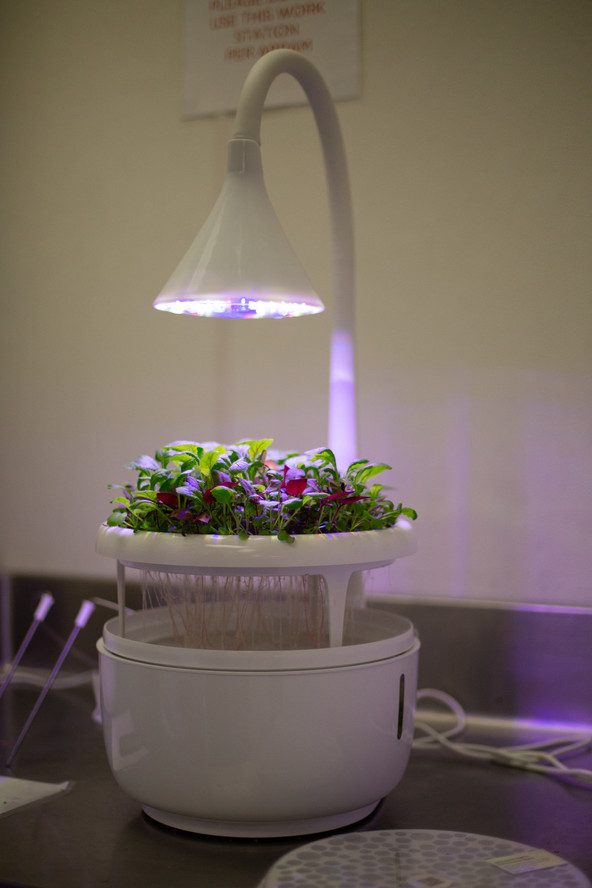 Can you tell us more about the indoor growing system that you use?
I think this is definitely the future. A Harvard graduate came up with this idea of aeroponics. It's somewhere between hydroponics and your traditional growing. So instead of growing completely submerged in water, it's growing in this aerated cloud of water around the root. Something that's overlooked so much in sustainability is water use. Plants take a lot of water to grow. And often we're overconsuming that resource in the process of growing, especially specialty greens.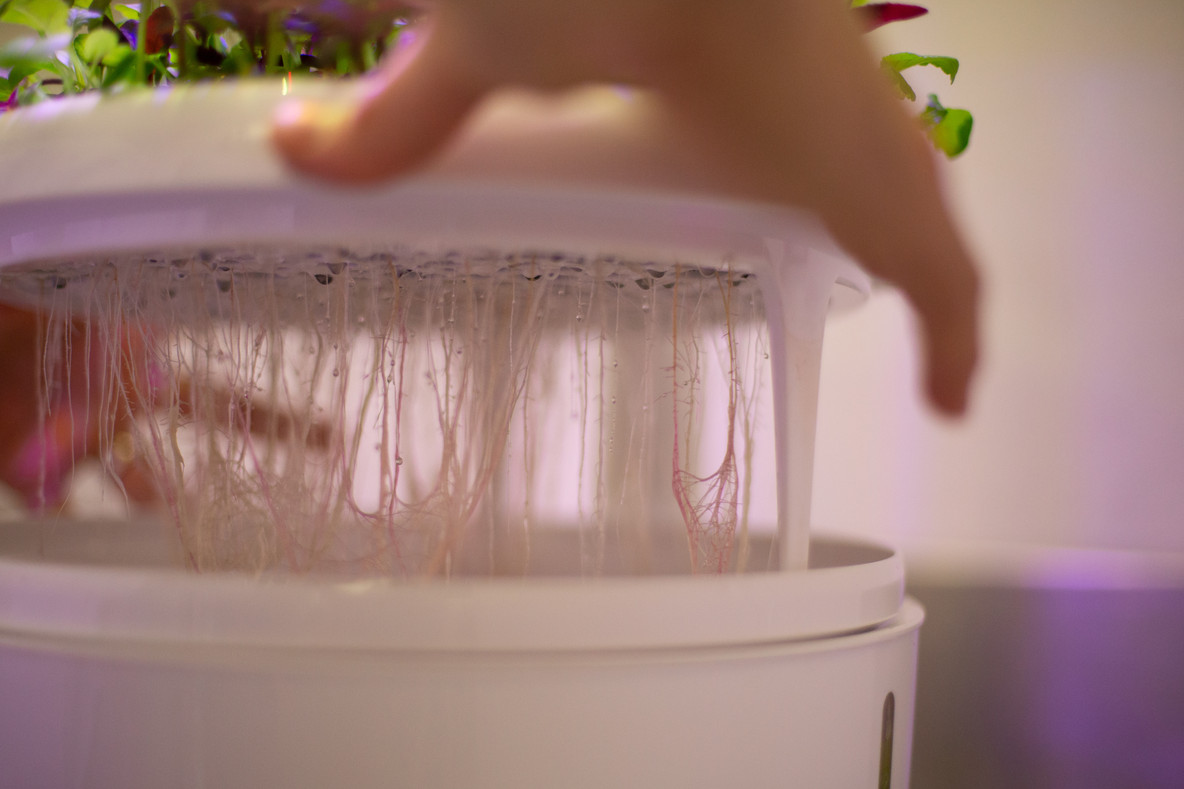 We can grow about a kilo of herbs or lettuces with less than a gallon of tap water, which is about 20% of the normal consumption of water. This is still a new technology, but as this starts to evolve it's going to get even more efficient. Inside here is a camera and that is feeding through the WiFi back to the producer of the model in Boston. So they're looking at how we can actually reduce the water even from there. And as we're tracking through the growing period of time, how big can we grow it in this pod?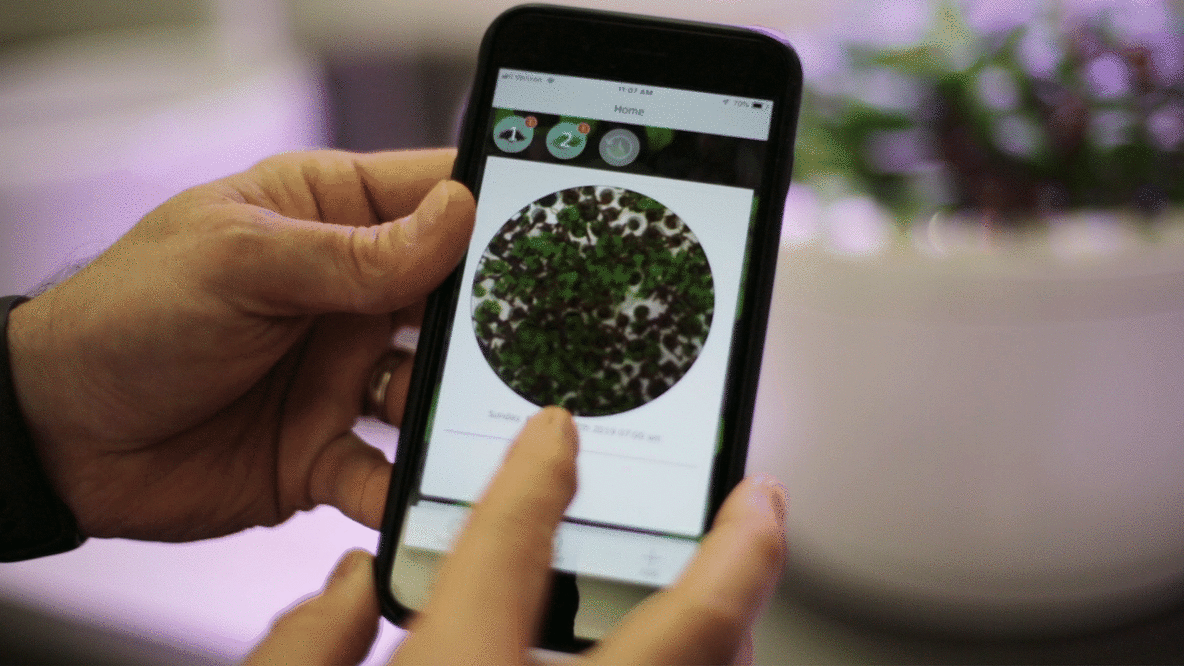 What else can you grow in one of these pods?
We previously had a tomato plant in here. One tomato plant was in this unit and we just left it alone. No pruning, no watering, nothing, and it yielded over 120 cherry tomatoes just sitting there. So we know that we can grow baby carrots, we can grow tomatoes, and we can grow peas this way. As we start to play with it more and they're building custom pods for us with seeds, we can see what else can be grown in them and how much production can actually come from it.
This, mostly, is just a mix and not a specific flavor. But growing something that's mixed, where it has radish sprouts as well as mustard greens and the dau miu, is really beautiful. Now we have something that is a garnish for a table as well as food, which I think is great.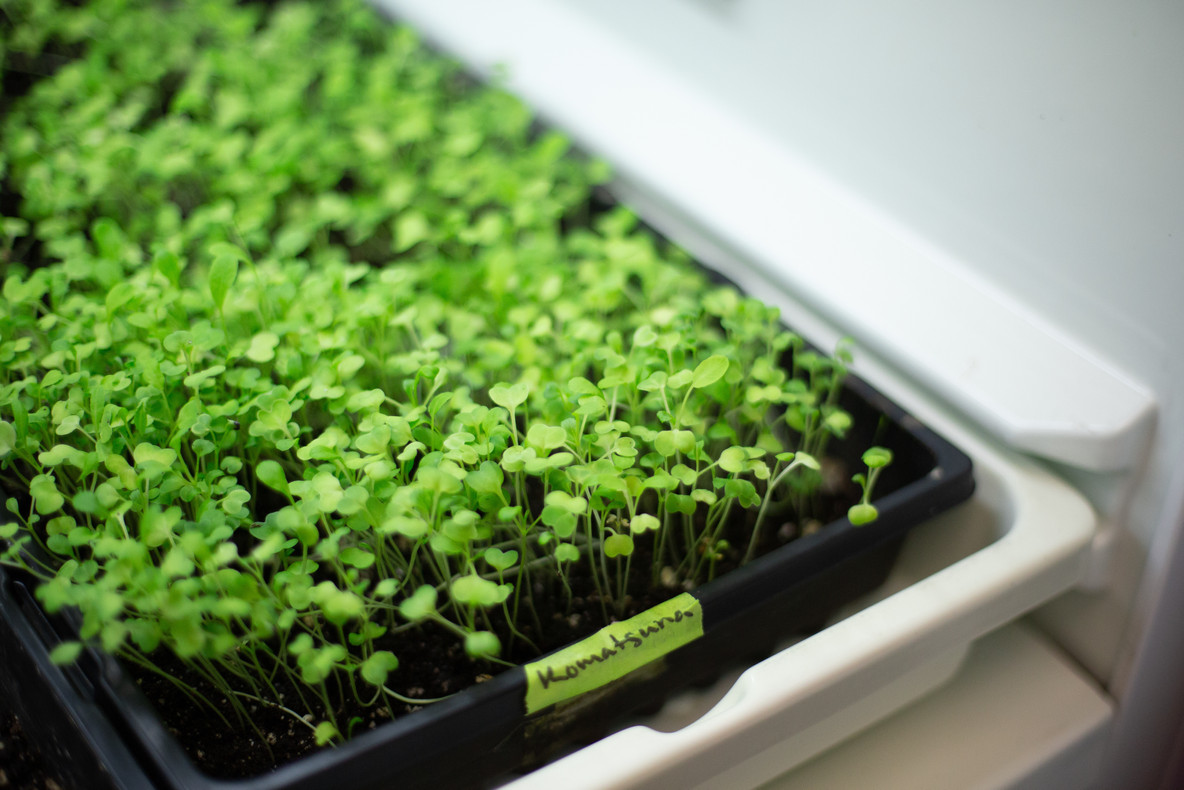 What is your process for selecting what to grow?
For our first grow, which is our first plant of the season getting ready for spring, we planted a full mix—some mustards, arugulas, broccoli sprouts called spigarello. We planted a whole mix of different things that are very easy for us to use on whatever we want to.
As we get more specific, for our spring menu, we're still writing it as we're learning about availability. As the larger vegetables start to become available, we'll plan our menu based on that. And then we'll plant the entire system with one green. Because of the size of the restaurant and the consumption, it feels better to have one thing that's entirely grown in-house and then we don't have to purchase that at all.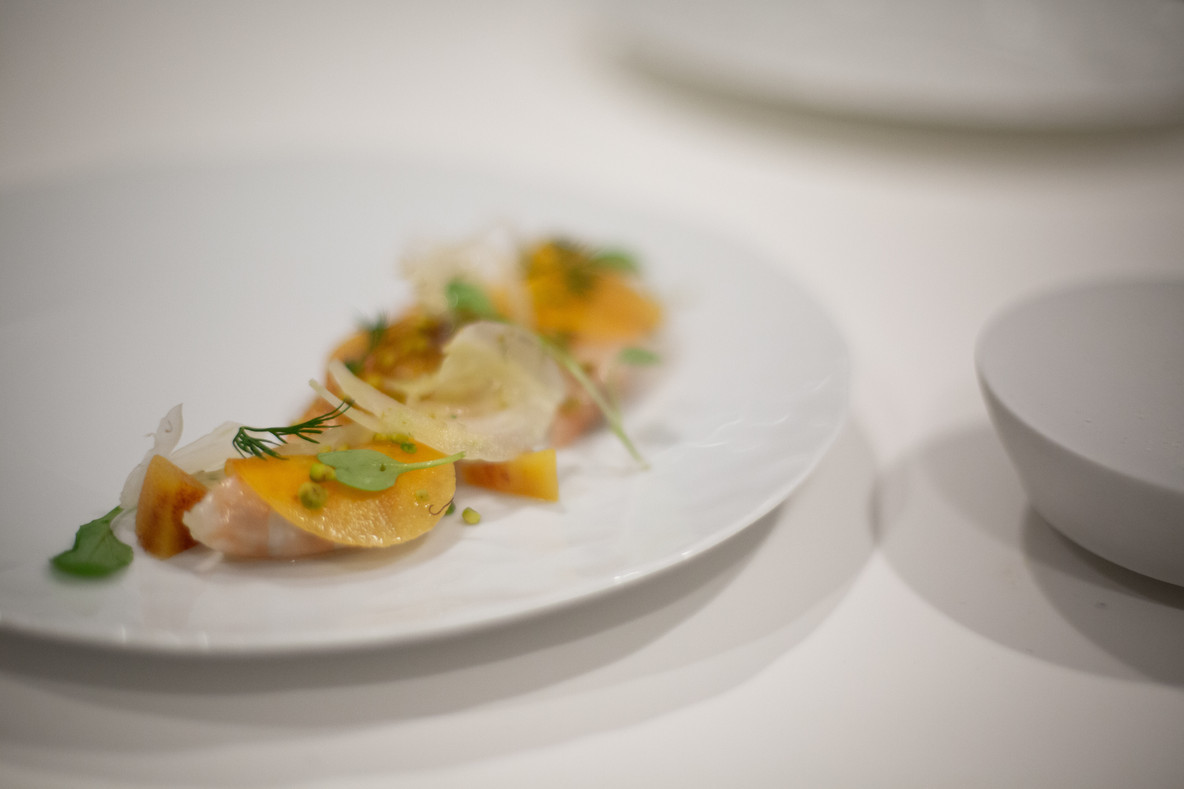 Do you have any tips for home cooks or home kitchens to be more sustainable?
I would say start off with getting yourself a compost at home. It's really important. And it's so easy. You can drop it off anywhere and you can have it picked up now at your house. Another thing: pay attention to what you're buying and where it's coming from. If someone doesn't want to tell you where something comes from, you probably shouldn't buy it.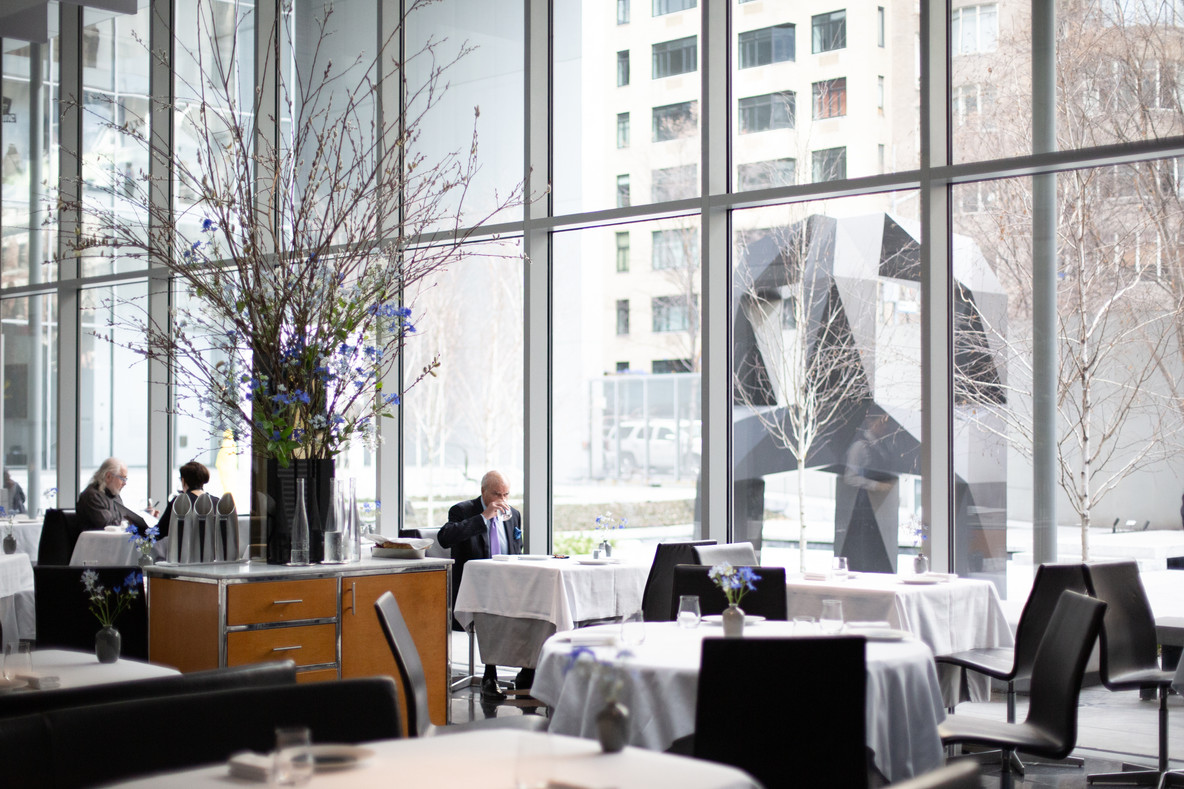 So, lastly, as The Modern is located within MoMA, does cooking around art change the art of cooking for you?
Yes, it definitely does. Being part of the Museum, we are always aware that there are different uses for our restaurants. Let's say, Cafe 2 is very casual, very simple, and we think of that as being a place to rest and refuel yourself. So we actually consciously think about the food being as simple as possible and we remember that you just consumed a lot of visual stimulants through the Museum, and what you need is a place just to rest, sit down, have something delicious to eat.
The Modern, we know, is a little bit more of a destination. Whether you're coming off the street or it's part of your planned day, we know that the restaurant is part of the stimulation you're looking for. And whether it's in the cocktails, wine, or food in that space, we're constantly thinking about how we're complementing the experience in MoMA.