These video prompts, inspired by MoMA's collection, can help you see your surroundings as a site of creative possibility.
Leaves, magazines, and the view from your window—anything can be material for making art. The Creativity Lab at Home is a series of short video prompts inspired by MoMA's collection and artists' processes. They are designed for everyone, from adults seeking creative outlets to families looking for projects to do together, and can be made with simple materials found around you. How will you see familiar things in new ways?
Get started below, and watch more of the Creativity Lab at Home series on MoMA's YouTube channel. We will be adding more videos to the YouTube playlist in the coming weeks, so make sure to check back for additional prompts.
Draw with Words
Join Francis Estrada to draw what you see from your window or door and add words to record the moment. Find inspiration in the work of Martin Wong, who often added text to his drawings to share his experiences.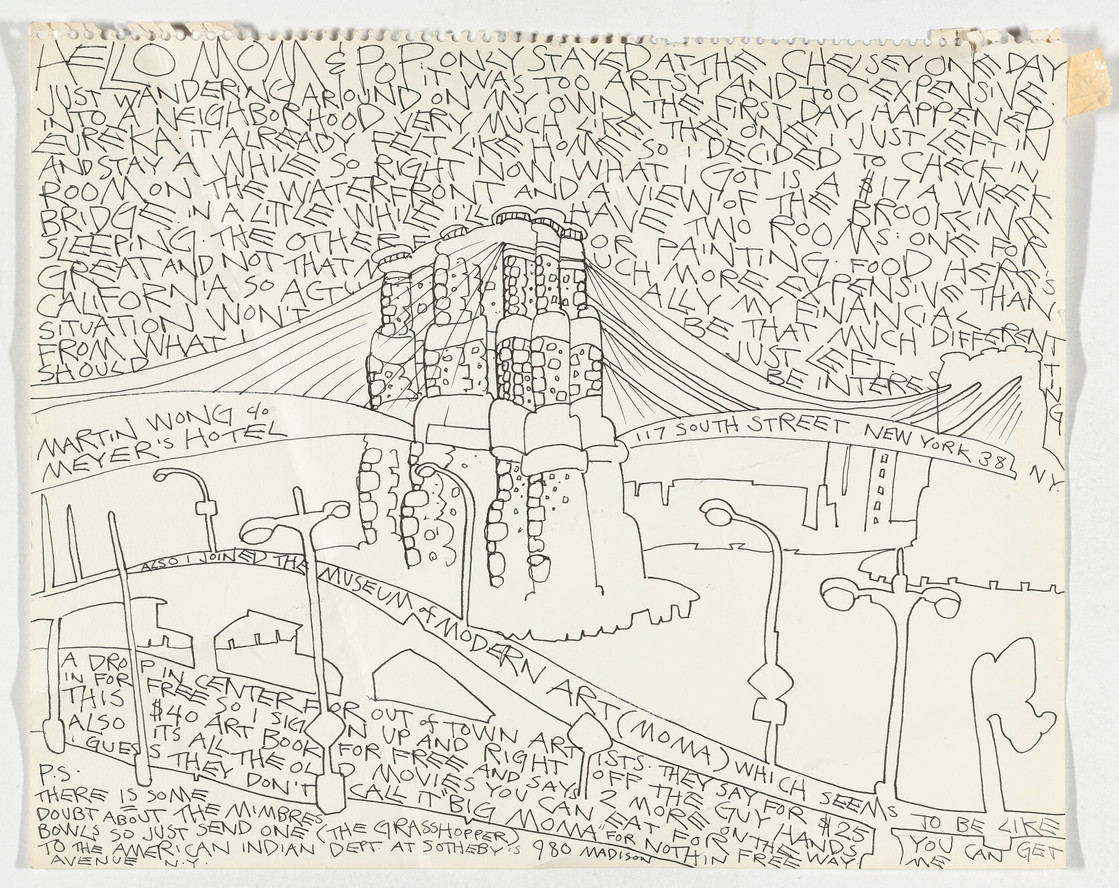 Martin Wong. First letter home from New York (also I joined The Museum of Modern Art). 1978
Draw with Scissors
Join Sarah Kennedy and her young creative collaborator to draw with scissors and various types of paper. Find inspiration in the work of Henri Matisse, who cut shapes from colorful paper and arranged them in vibrant compositions.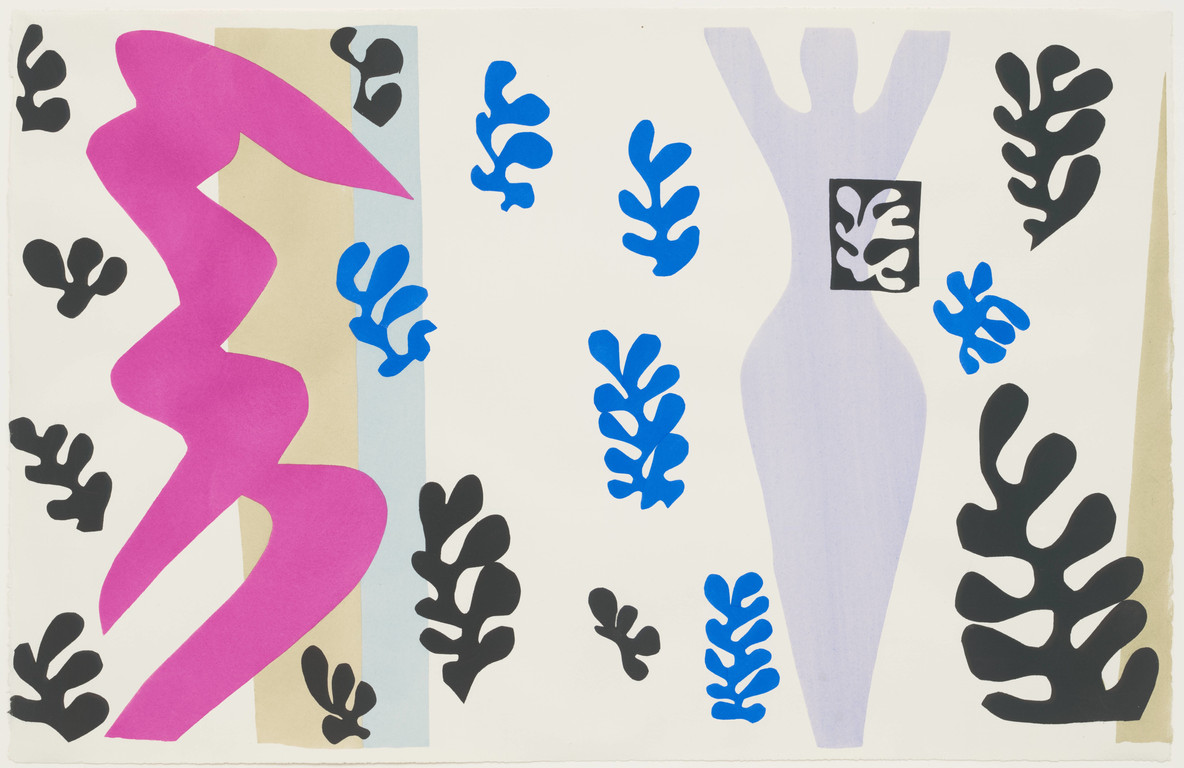 Henri Matisse. The Knife Thrower (Le Lanceur de couteaux) from Jazz. 1947
Make a Shadow Box
Join Rachell Morillo to learn how to make a shadow box using assemblage techniques. Find inspiration in the work of Betye Saar, Joseph Cornell, Louise Nevelson, and Guadalupe Maravilla.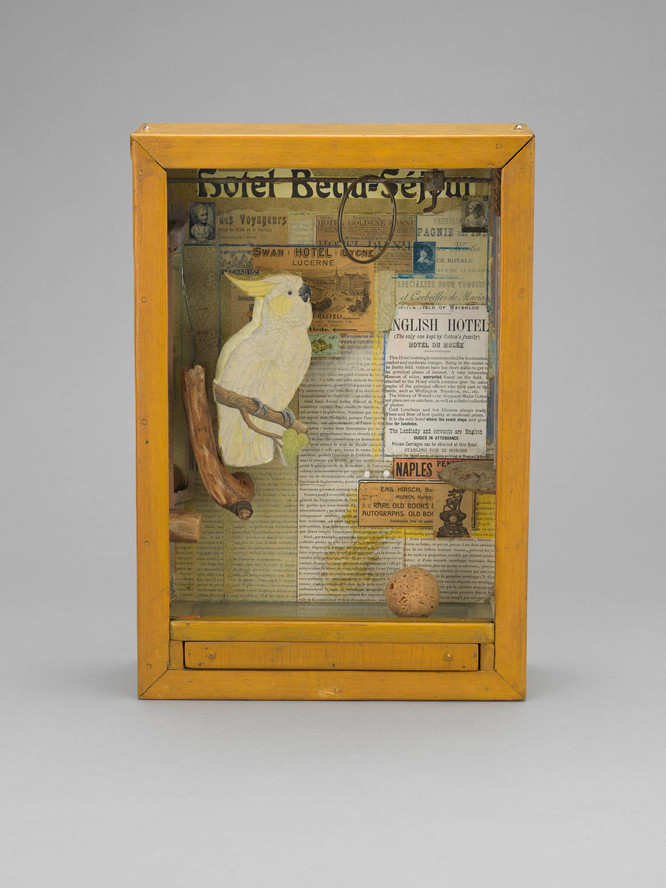 Joseph Cornell. Untitled (Hotel Beau-Séjour). c. 1954