As we come to the close of this year, we have so much to celebrate together. It's a time to look back at the art, ideas, and experiences that have been deeply meaningful to all of us—in the Museum's galleries and beyond. We are grateful to all the artists, colleagues, visitors, members, and donors who join us each day to bring MoMA to life. The stories we share here highlight some of the many artists, exhibitions, and initiatives that you've told us inspired and moved you. Together, we continue to make MoMA a place of experimentation and discovery. Thank you.
At the Museum
Artists change how we see the world. This year, we welcomed more than 1.6 million visitors to the Museum to connect with art and artists. We were thrilled to resume in-person film screenings and programs, and we launched Uniqlo NYC Nights to invite New Yorkers across the five boroughs to visit MoMA for free on the first Friday evening of every month. Our galleries presented powerful voices and perspectives, past and present, sparking new ways of thinking about and seeing the world through our exhibitions and programs.
Drawing is merely the configuration of what you see," Cézanne wrote, and his practice of drawing, he believed, taught him "to see well.
Best known as a painter, Paul Cézanne (1839–1906) produced some of his most radically original works on paper. Cézanne Drawing brought together more than 250 rarely shown works from across the artist's career that revealed how drawing shaped Cézanne's transformative modern vision. In their preoccupation with the passing of time, their wonder at the natural world, their investigations of the bounds of color, and their daring approach to the human figure, Cézanne's drawings speak eloquently both to their own time and to ours.
Since the first automobiles hit the road over a century ago, cars have left a lasting imprint on the design of our built environment. Automania took an in-depth look at an object that has inspired countless examples of innovation, social transformation, and critical debate among designers and artists. Examining automobiles as both modern industrial products and style icons, it also explored their impact on roads and streets, public health, and the planet's ecosystems.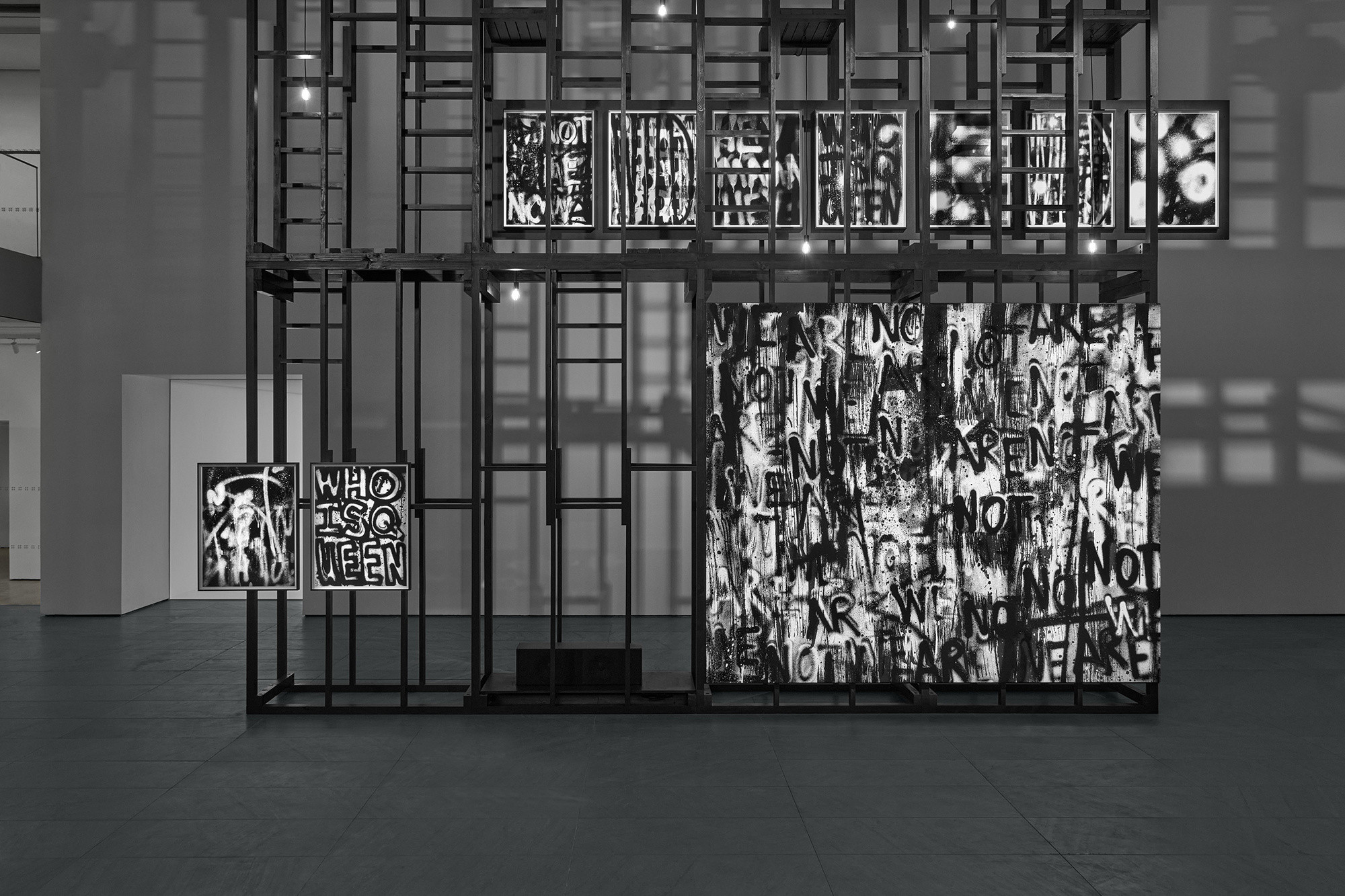 The work is not black or white. It articulates the ways in which we simultaneously possess and are possessed by contradictory ideals and ideas.
Adam Pendleton: Who Is Queen? transformed MoMA's Marron Family Atrium into a dynamic arena exploring Blackness, abstraction, and the avant-garde. In his monumental floor-to-ceiling installation, Adam Pendleton created a spatial collage of text, image, and sound—a total work of art for the 21st century. An accompanying podcast series of monthly conversations, organized by the artist, paired notable writers, theorists, philosophers, and musicians, with excerpts from the dialogues periodically incorporated into the sound installation within the exhibition.
Sophie Taeuber-Arp: Living Abstraction was the first exhibition in the United States in nearly 40 years to chart the full sweep of the artist's multifaceted career: from applied arts teacher, participant in the Dada movement, and maker of textiles and objects; to designer of murals, stained glass windows, furniture, interiors, and buildings; to painter-sculptor, magazine editor, and early champion of geometric abstraction. Taeuber-Arp's fluid movement between genres, disciplines, and creative roles makes her especially relevant for contemporary artists, while her work proposes a more open-ended and inclusive way of thinking about the history of modern art.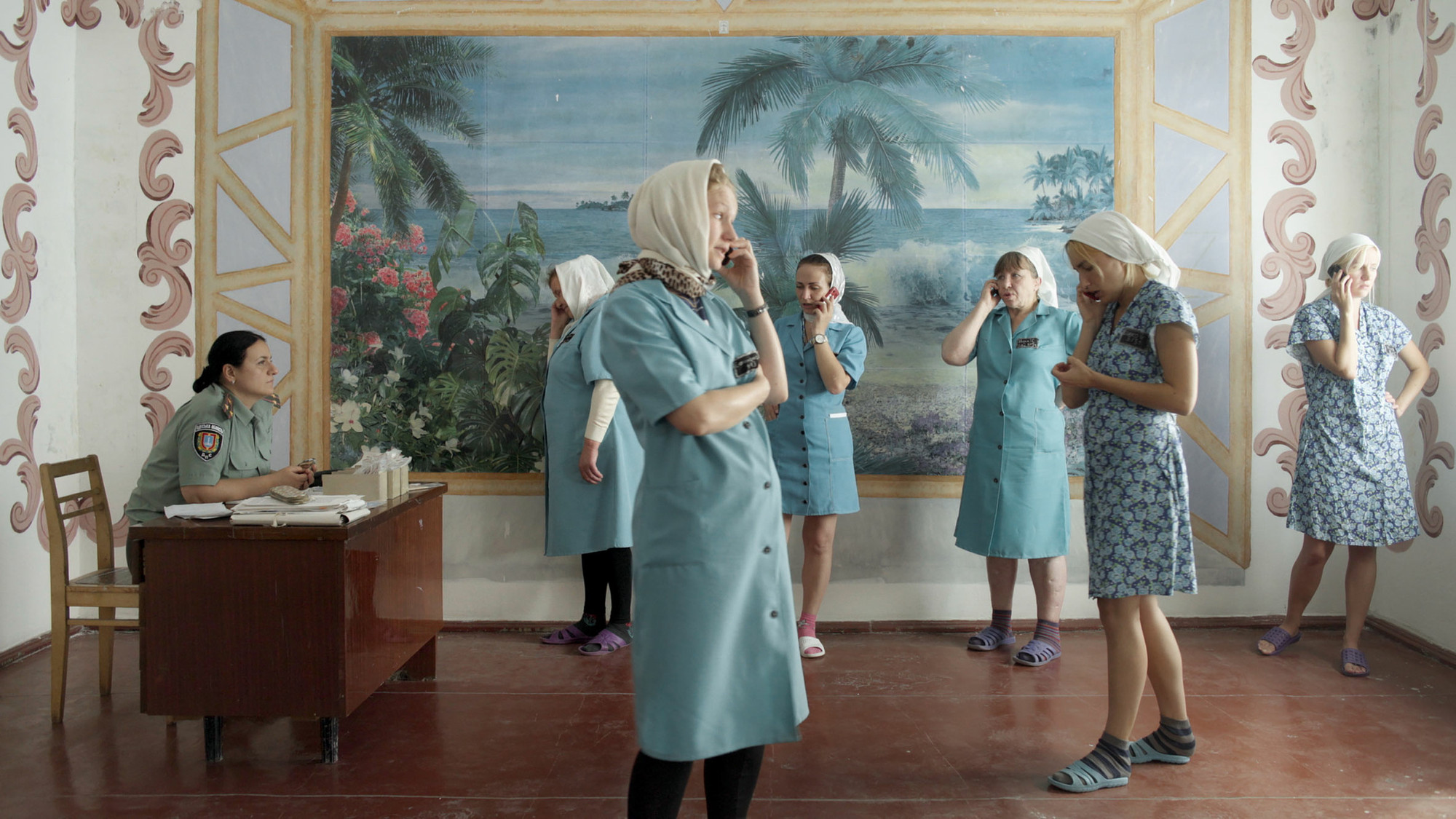 For its 21st edition, Doc Fortnight returned to MoMA's theaters with a survey of the most daring new documentaries and nonfiction films from around the world. Entering its third decade, the festival held true to its mission of sharing adventurous and experimental moviemaking with New York audiences, while highlighting thought-provoking perspectives on some of the most urgent issues of our time: ecology and our relationship to the natural and built environment; understandings of illness, wellness, and care; and the future of politics and the public sphere.
The work of the Ivorian artist Frédéric Bruly Bouabré had a single objective: to record and transmit information about the known universe. The first survey of Bouabré's work, and the first exhibition at MoMA devoted to an Ivorian artist, Frédéric Bruly Bouabré: World Unbound traced the arc of Bouabré's inventiveness—from the creation of his first writings and drawings focused on the the culture of the Bété, to scenes from everyday life exploring broader themes of democracy, women's rights, and current affairs. The exhibition celebrated his commitment to collecting, preserving, and sharing knowledge as a way of understanding the world around us.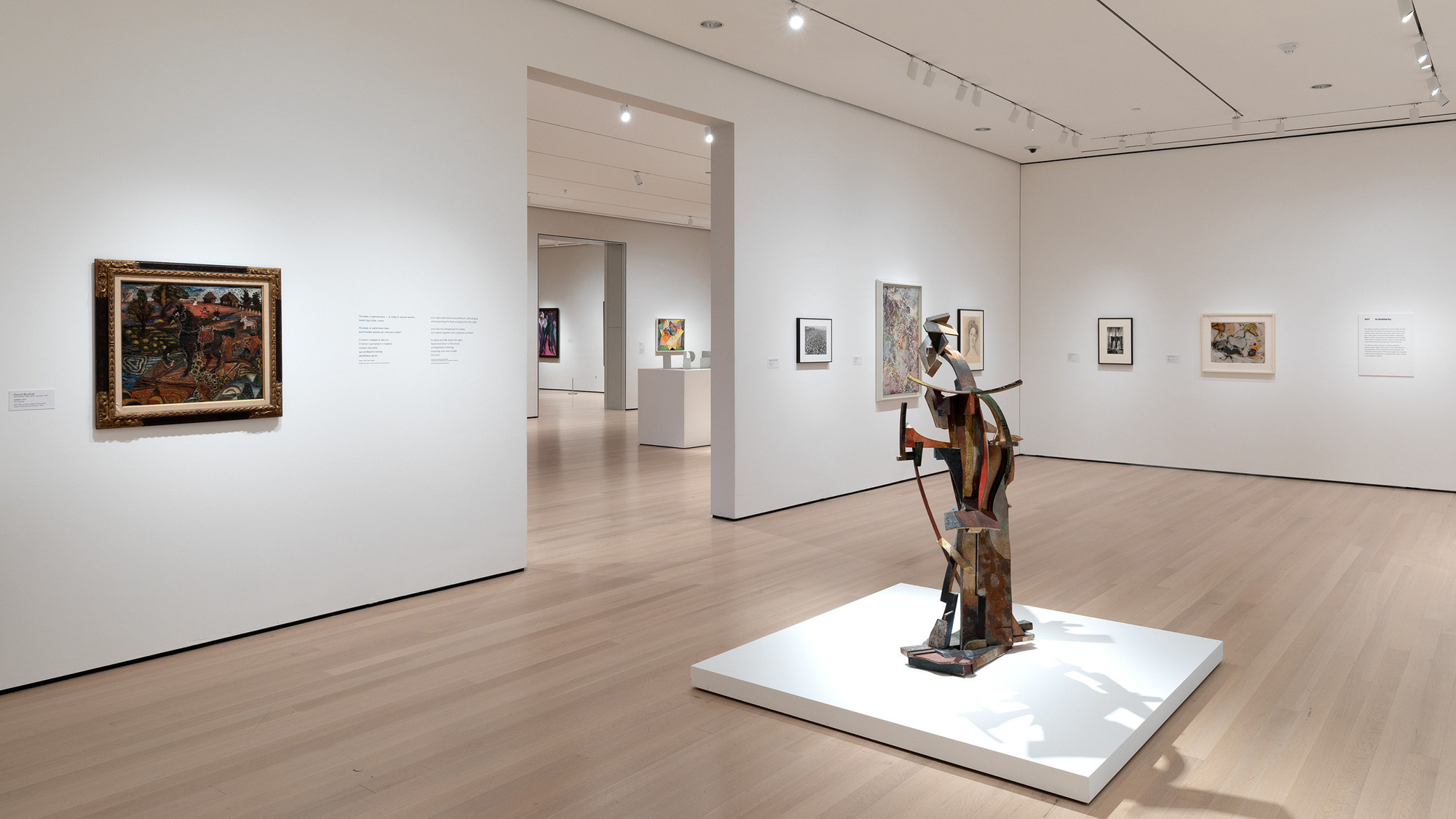 To get together and talk—let's start with what's most difficult.
Last spring, as the world watched Russia invade Ukraine and grappled with how to show support for the Ukrainian people, a team of MoMA curators installed Gallery 507: In Solidarity. The gallery presented a selection of works, made over the course of the last century by artists born in present-day Ukraine, which reflected a wide range of approaches: from abstraction to representation, the mechanical to the handmade, the everyday to the mystical. The gallery also included an excerpt from a poem by Serhiy Zhadan, a resident of Kharkiv and one of Ukraine's best-known novelists and poets. Earlier this year, the Polish Academy of Sciences nominated him for the Nobel Prize in Literature.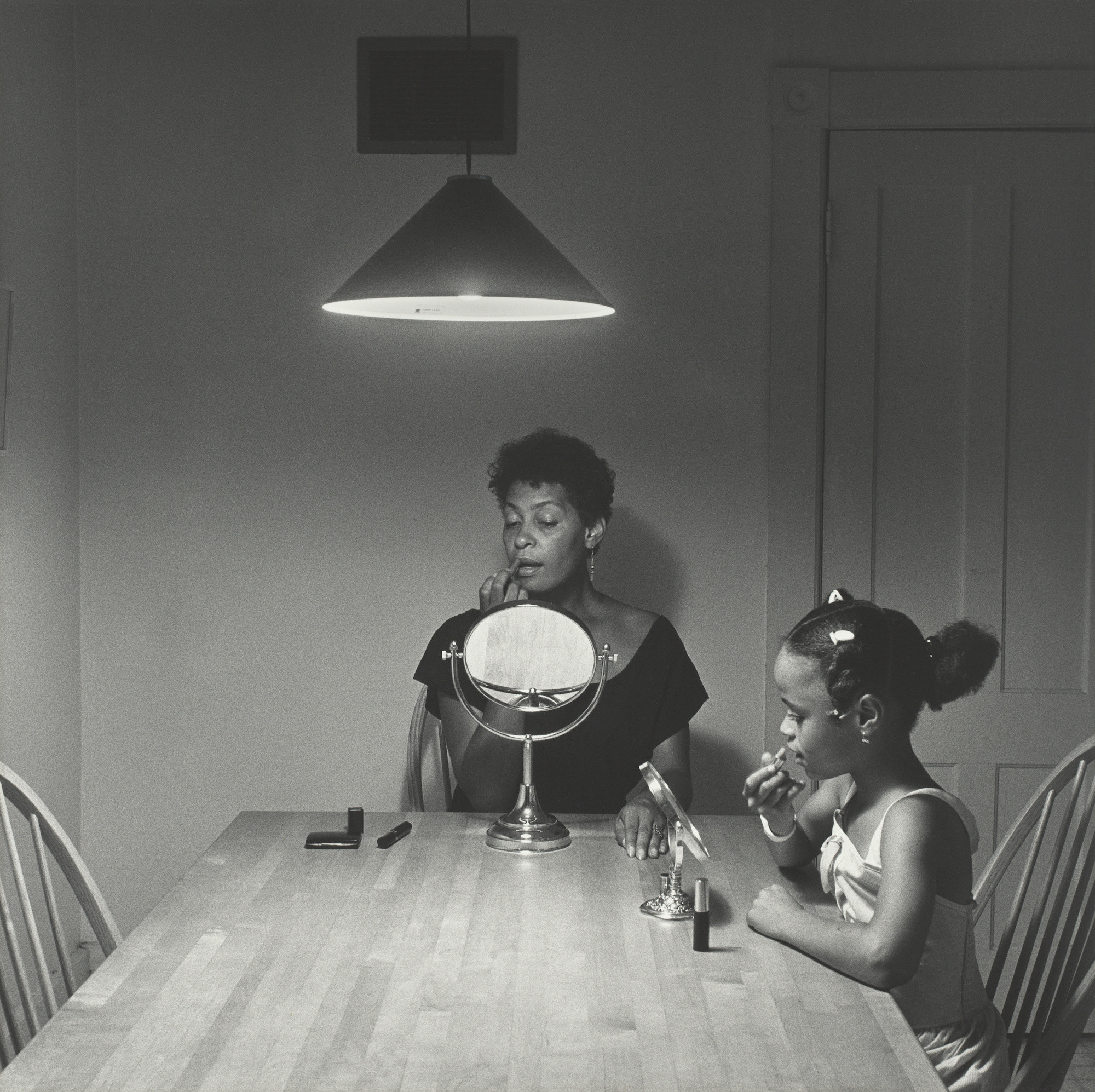 In one way or another, my work endlessly explodes the limits of tradition. I'm determined to find new models to live by. Aren't you?
How have women artists used photography as a tool of resistance? What is a feminist picture? Our Selves: Photographs by Women Artists from Helen Kornblum reframed restrictive notions of womanhood and explored the connections between photography, feminism, civil rights, Indigenous sovereignty, and queer liberation. A tribute to the generosity of collector Helen Kornblum, Our Selves featured women's contributions to a diversity of practices, including portraiture, photojournalism, social documentary, avant-garde experimentation, advertising, and performance.
Beyond the Museum
We enthusiastically invite people around the world to make new and deeper connections to MoMA, wherever they are, and to explore our collection beyond the Museum's galleries. Our community on social media reached 14.4 million followers this year and we're thrilled to offer nine courses to more than 1.5 million enrollees on the massive open online course platform Coursera.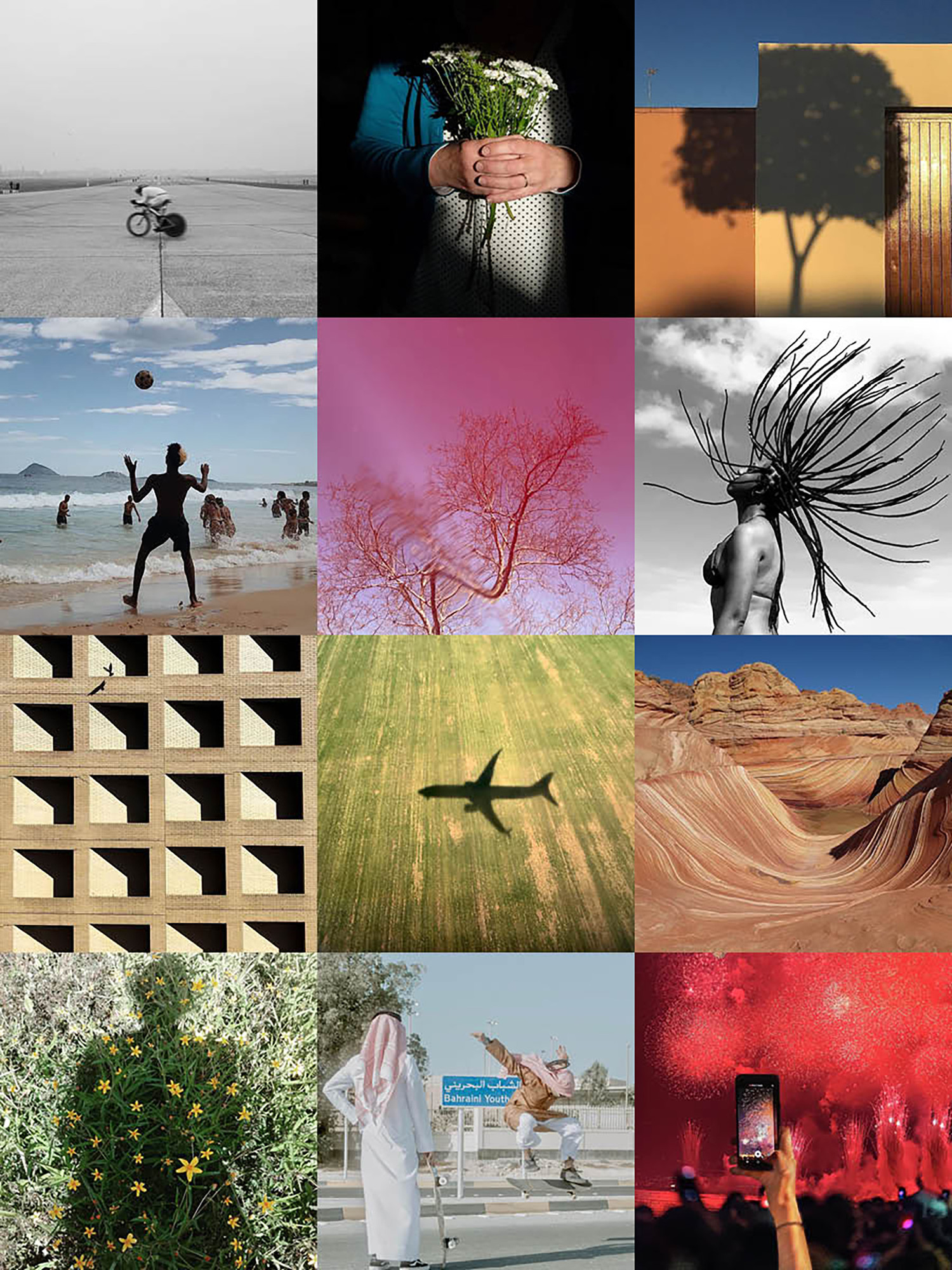 We launched exciting digital initiatives, including MoMA Photo Club, which invites global audiences to participate in monthly photography challenges, and which won a Webby Award for Best Content Series on a social platform. A project with Google piloted a new extension for Chrome, called New Tab with MoMA, that highlights works of art from our collection and ways to explore more on our website, offering a dose of inspiration every time you open a new browser tab. Find it at mo.ma/newtab.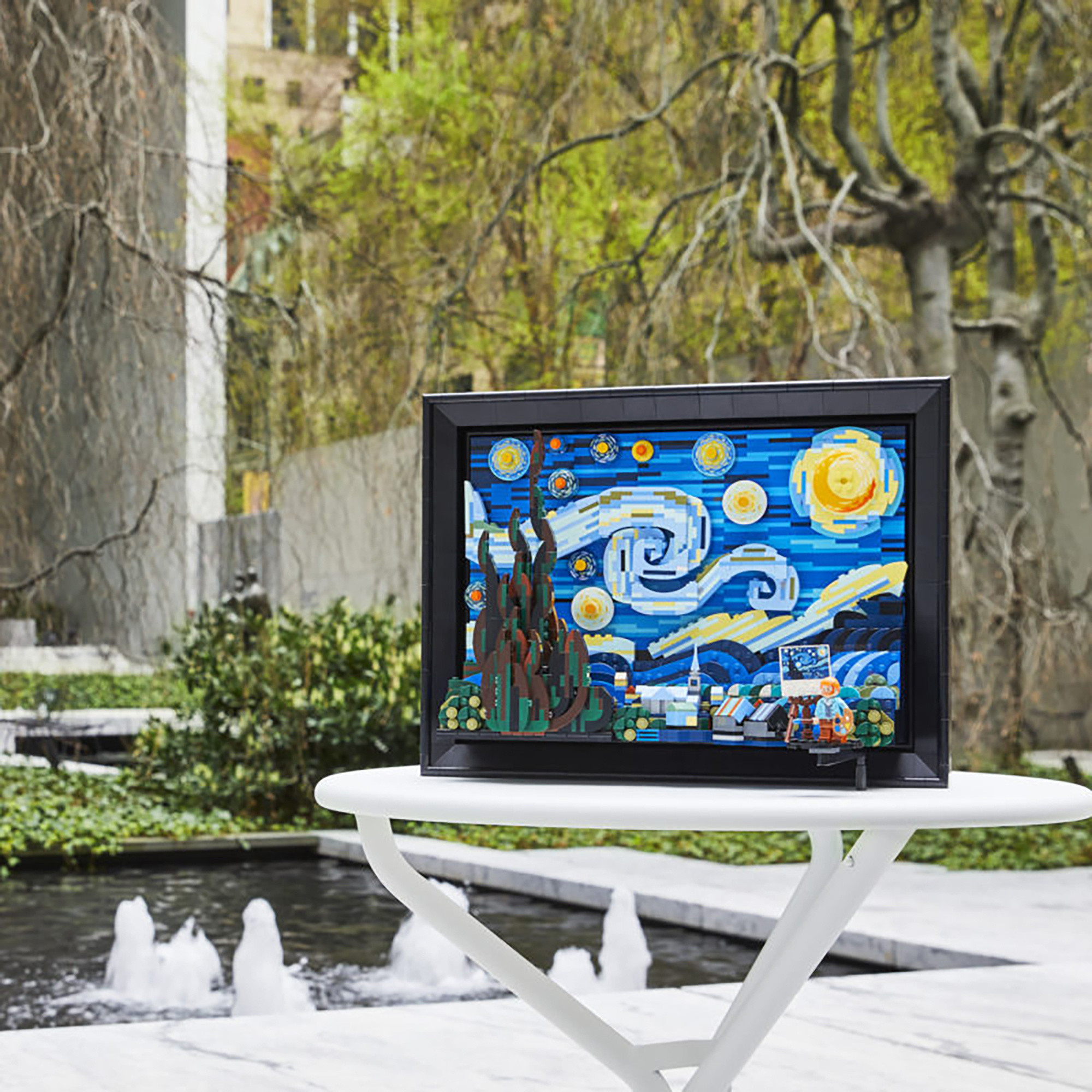 Millions of people around the world connect with us through our MoMA Design Stores and support the Museum's learning and engagement programming through their purchases. We were thrilled to collaborate with LEGO this year to release a new LEGO® Ideas set inspired by one of the most iconic works in MoMA's collection, Vincent van Gogh's The Starry Night (1889). The three-dimensional set reimagines the renowned painting—which has been in MoMA's collection since 1935—in LEGO form, emphasizing the artist's striking brush strokes and color choices.
Looking Ahead Together
As we reflect on the past year, we also look forward to new possibilities for the future. We have renewed focus and clarity about our purpose and aspirations, reflected in an updated mission statement we confirmed together to guide MoMA in the years ahead:
The Museum of Modern Art connects people from around the world to the art of our time. We aspire to be a catalyst for experimentation, learning, and creativity, a gathering place for all, and a home for artists and their ideas.
Thank you for helping us make extraordinary things possible this year, and for inspiring us to continue the important work together.