Who Is Queen? Dialogues Podcast
This podcast is the first in a series of monthly conversations organized by Adam Pendleton and featuring pairs of notable writers, theorists, philosophers, and musicians. Participants include Jack Halberstam and Lynne Tillman, Michael Hardt and Joshua Chambers-Letson, Ruby Sales and Simone White, Susan Howe and Alexis Pauline Gumbs, and Tyshawn Sorey and Matana Roberts. This audio series is published on moma.org as part of the exhibition Adam Pendleton: Who Is Queen? Excerpts from these dialogues are periodically incorporated into the sound installation within the exhibition, on view September 18, 2021–January 30, 2022. The conversations are presented in fragments, purposely incomplete.
Episode One: Wild: A Conversation with Jack Halberstam and Lynne Tillman
Gender theorist Jack Halberstam and author Lynne Tillman discuss the roles of writing, bewilderment, and wildness in their work and lives.
Bios
Jack Halberstam is professor of gender studies and English at Columbia University. Halberstam is the author of seven books, including Skin Shows: Gothic Horror and the Technology of Monsters (1995), Female Masculinity (1998), In a Queer Time and Place (2005), The Queer Art of Failure (2011), Gaga Feminism: Sex, Gender, and the End of Normal (2012), and a short book titled Trans*: A Quick and Quirky Account of Gender Variance (2018). Halberstam's latest book is Wild Things: The Disorder of Desire (2020). Places Journal awarded Halberstam its Arcus/ Places Prize in 2018 for innovative public scholarship on the relationship between gender, sexuality, and the built environment. Halberstam is now finishing a second volume on wildness titled The Wild Beyond: Music, Architecture and Anarchy.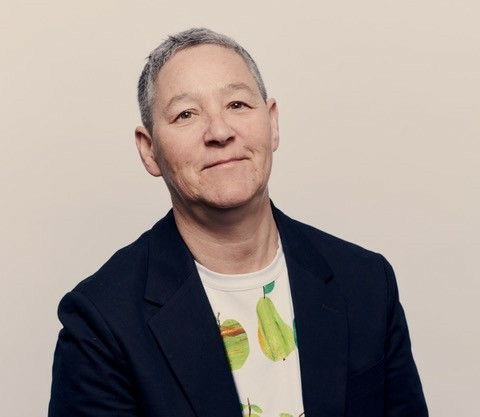 Lynne Tillman is a novelist, short story writer, and essayist. Her most recent novel is Men and Apparitions (2018); her latest story collection, The Complete Madame Realism and Other Stories (2016), was published in Spanish in Argentina (2021).