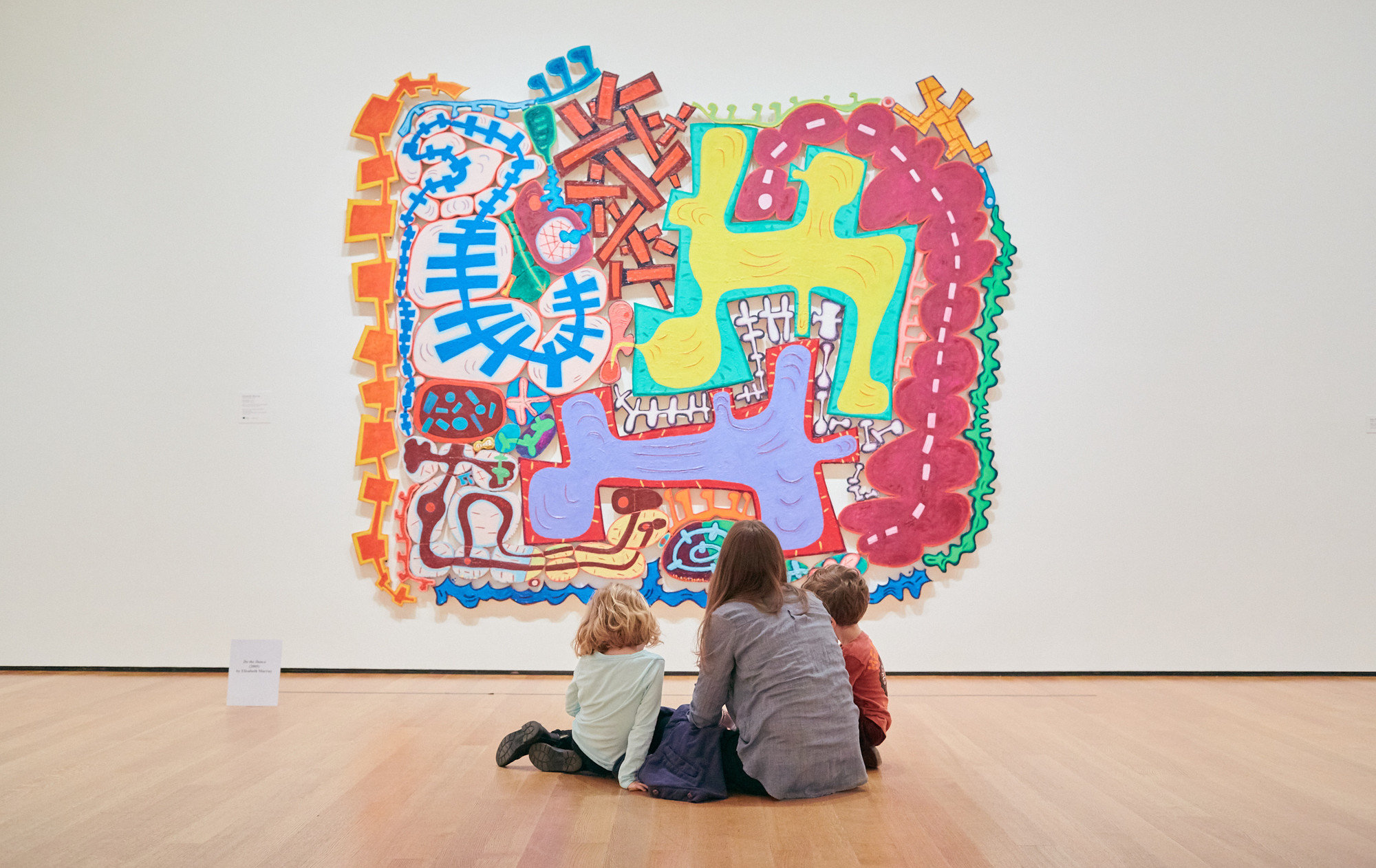 As we prepare for a major moment at the Museum in 2019, it's also a time to reflect on the many exhibitions and initiatives that made the past year great. In these stories, we share the ways that art and people connect, both in our galleries and out in the world—from cultural icons to experimental artists, from kids and teens to lifelong patrons. MoMA is proud to be a catalyst for the art, ideas, and conversations that are meaningful to you.
MoMA in the World
Our reach is global: last year we welcomed over three million visitors from 56 countries to the Museum and MoMA PS1. Our galleries reflected the ever-expanding story of modern art, bringing together powerful voices from around the world.
Without a model, a nation is nowhere.
A rare exhibition of Bodys Isek Kingelez's utopian models of cities and buildings reveal an artist who, despite not traveling outside of Zaire until 1989, was highly attuned to world events and social issues.
The only way we can be complete citizens, the only way we can be active citizens is by confronting our fears, our social fears, our political fears.
Activist and artist Tania Bruguera's haunting performance installation Untitled (Havana, 2000) explored the emotional and psychological toll of life in Cuba during the Castro era. The first US exhibition dedicated to Tarsila do Amaral brought her uniquely Brazilian style of modern art to a broad new audience.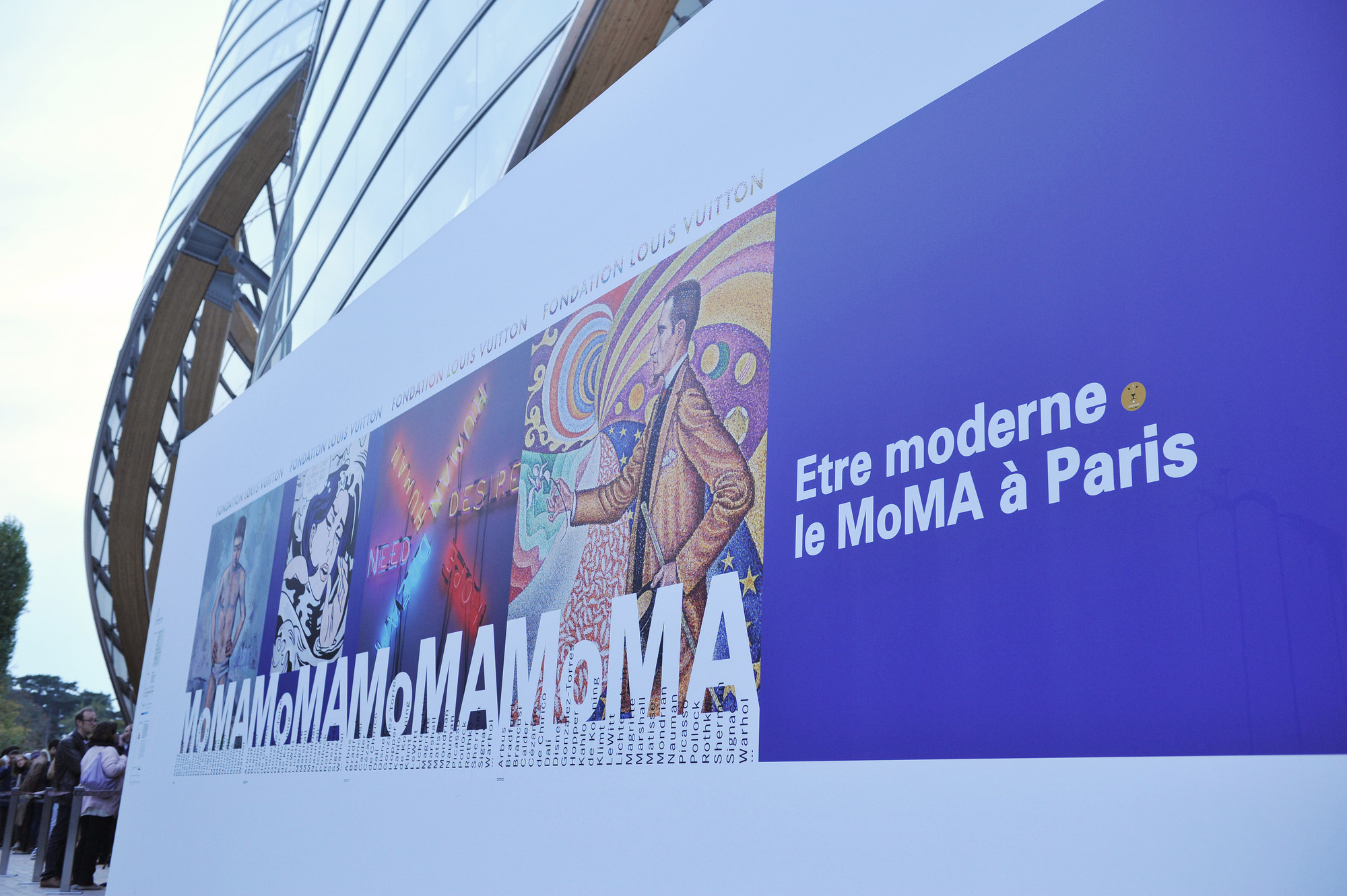 Overseas, more than 200 works from MoMA's collection, by artists from Paul Cézanne to Cindy Sherman, filled the Frank Gehry—designed building of the Fondation Louis Vuitton for Etre moderne: Le MoMA à Paris. And in Melbourne, MoMA at NGV: 130 Years of Modern and Contemporary Art commanded the entire first floor of the National Gallery of Victoria.
Celebrating Inspiring Women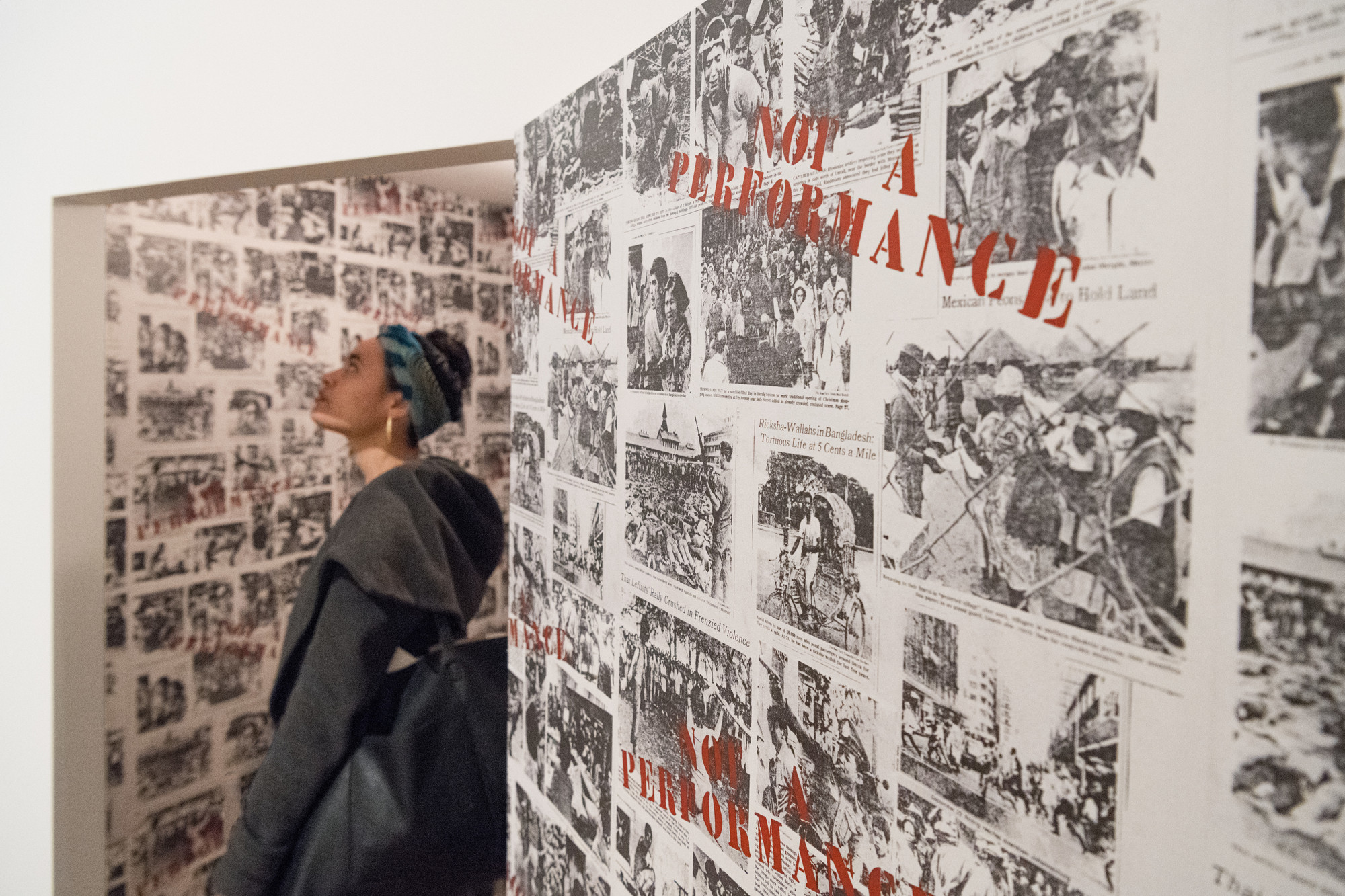 It seemed that the more clearly and abstractly I learned to think, the more clearly I was able to hear my gut telling me what I needed to do, and the more pressing it became to do it.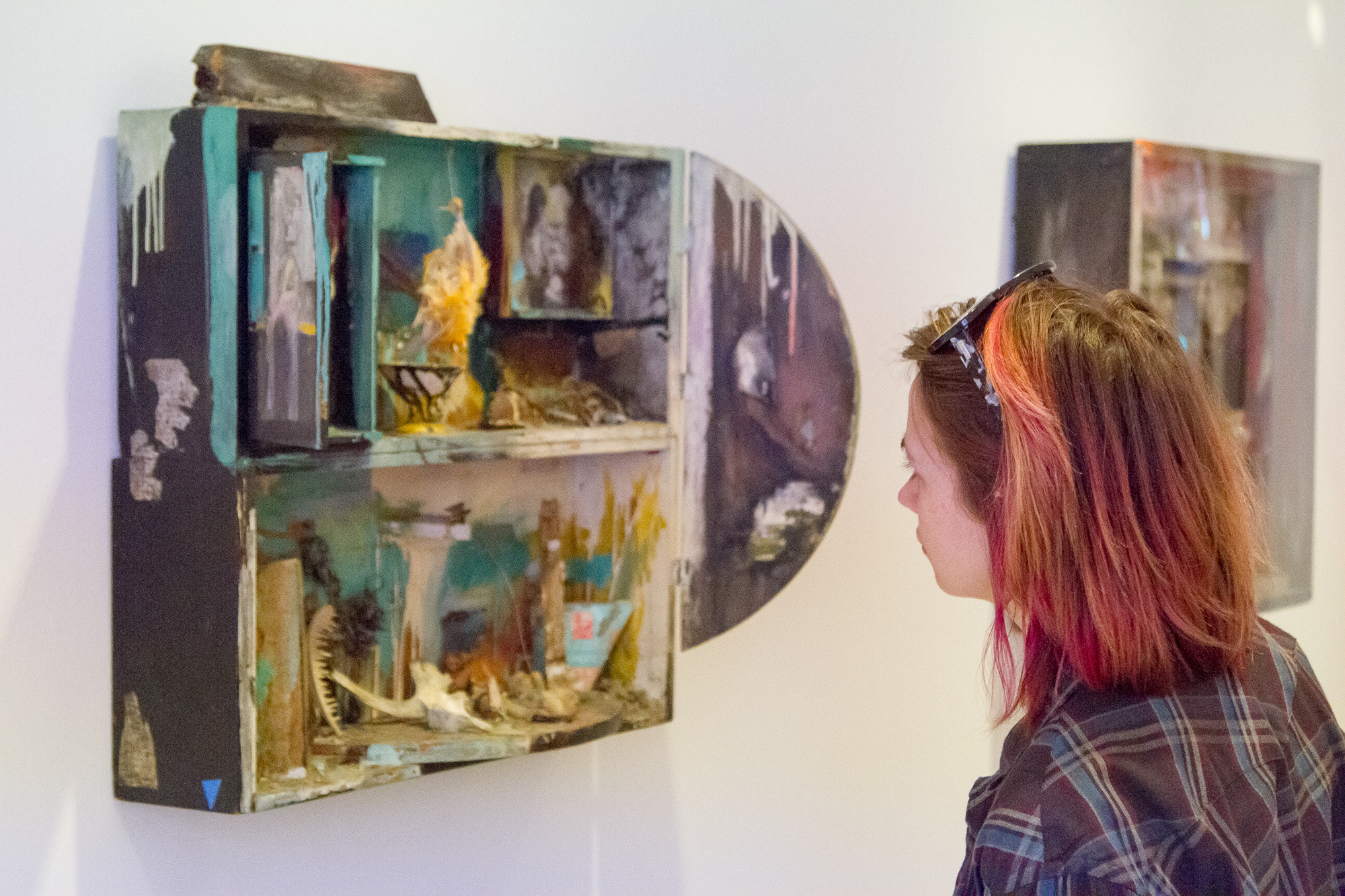 Major retrospectives at MoMA and MoMA PS1 shined a spotlight on the influence of groundbreaking artists, from Brazilian modernist Tarsila do Amaral, to the uncompromising Conceptual artist and philosopher Adrian Piper, to the more than 60-year career of pioneer Carolee Schneemann.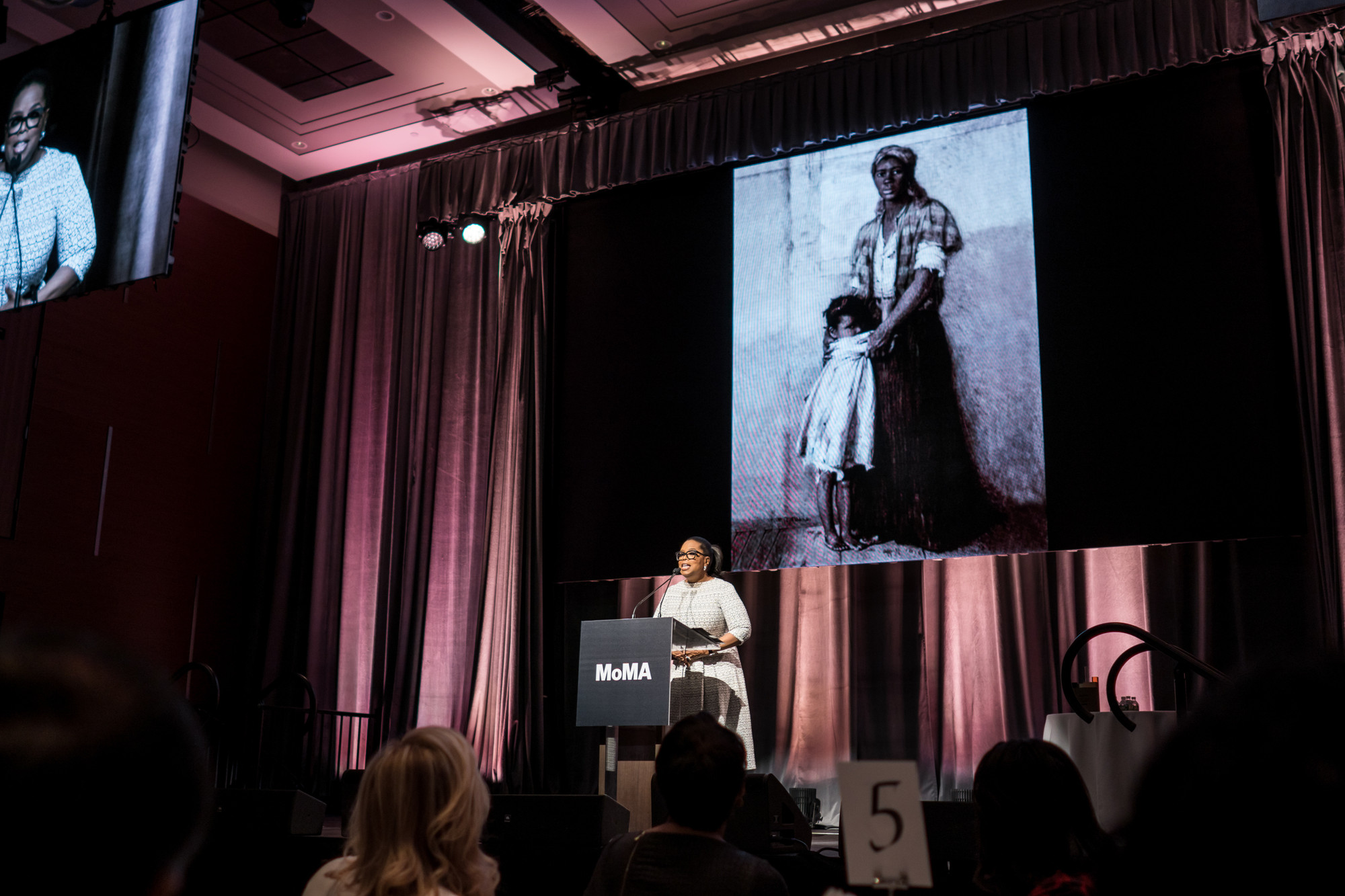 At a moment when our culture is clashing on a daily basis, art has the power to cut through the barbed wire we have wrapped around our fences.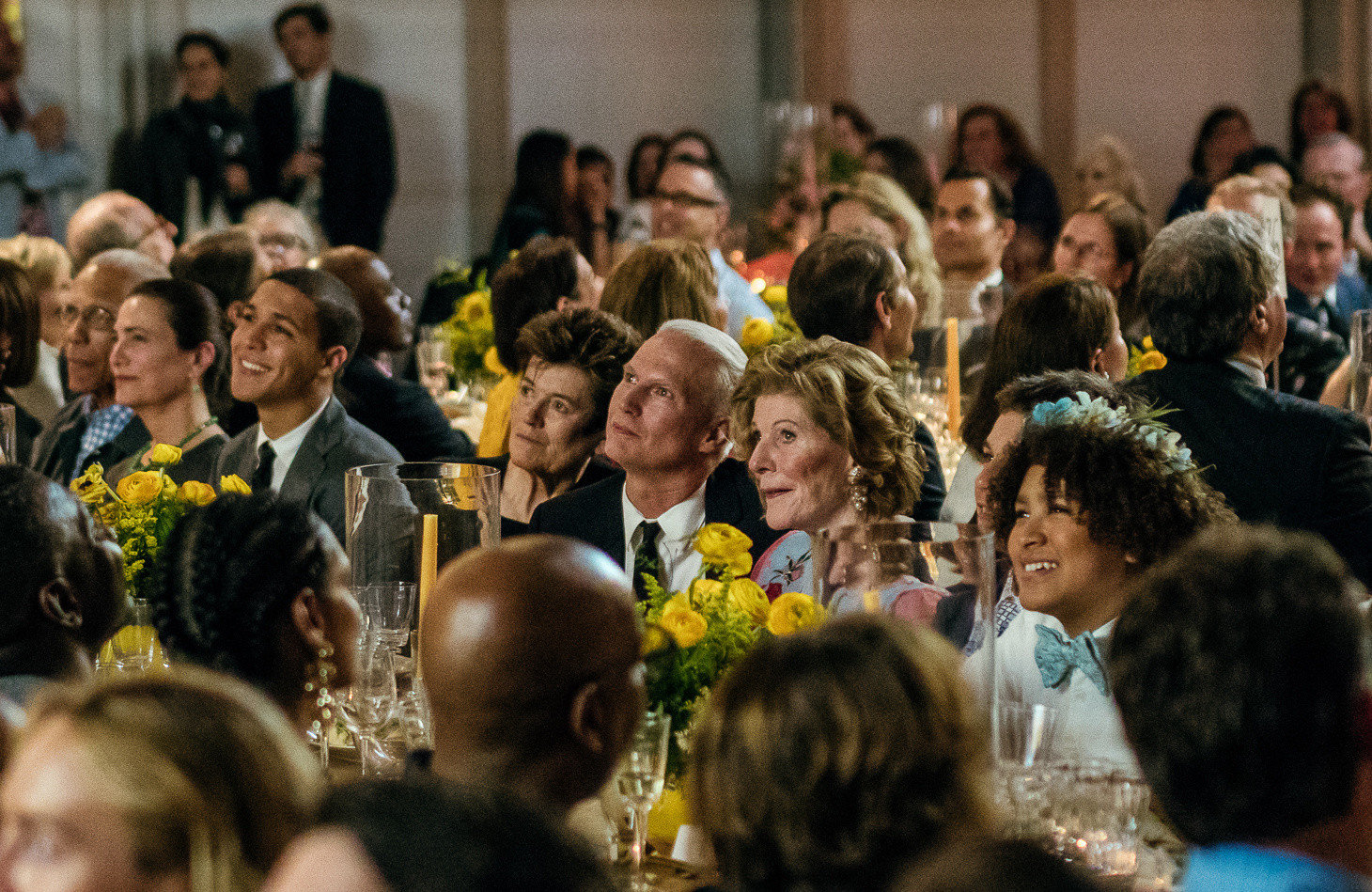 We also recognized the leadership of women across the arts, from actor Julianne Moore at the 10th Annual MoMA Film Benefit to cultural icon and media entrepreneur Oprah Winfrey as recipient of the 2018 David Rockefeller Award. The distinctive vision and contributions of our beloved MoMA trustee and arts advocate Agnes Gund were celebrated with an exhibition of the many artists she has championed, and we were delighted to honor her at this year's Party in the Garden.
Aggie has really been a critical supporter for artists, for placing artists in museums, providing them with the credibility. For me she was someone that really believed in the work. That changes how you see your future.
From Established to Emerging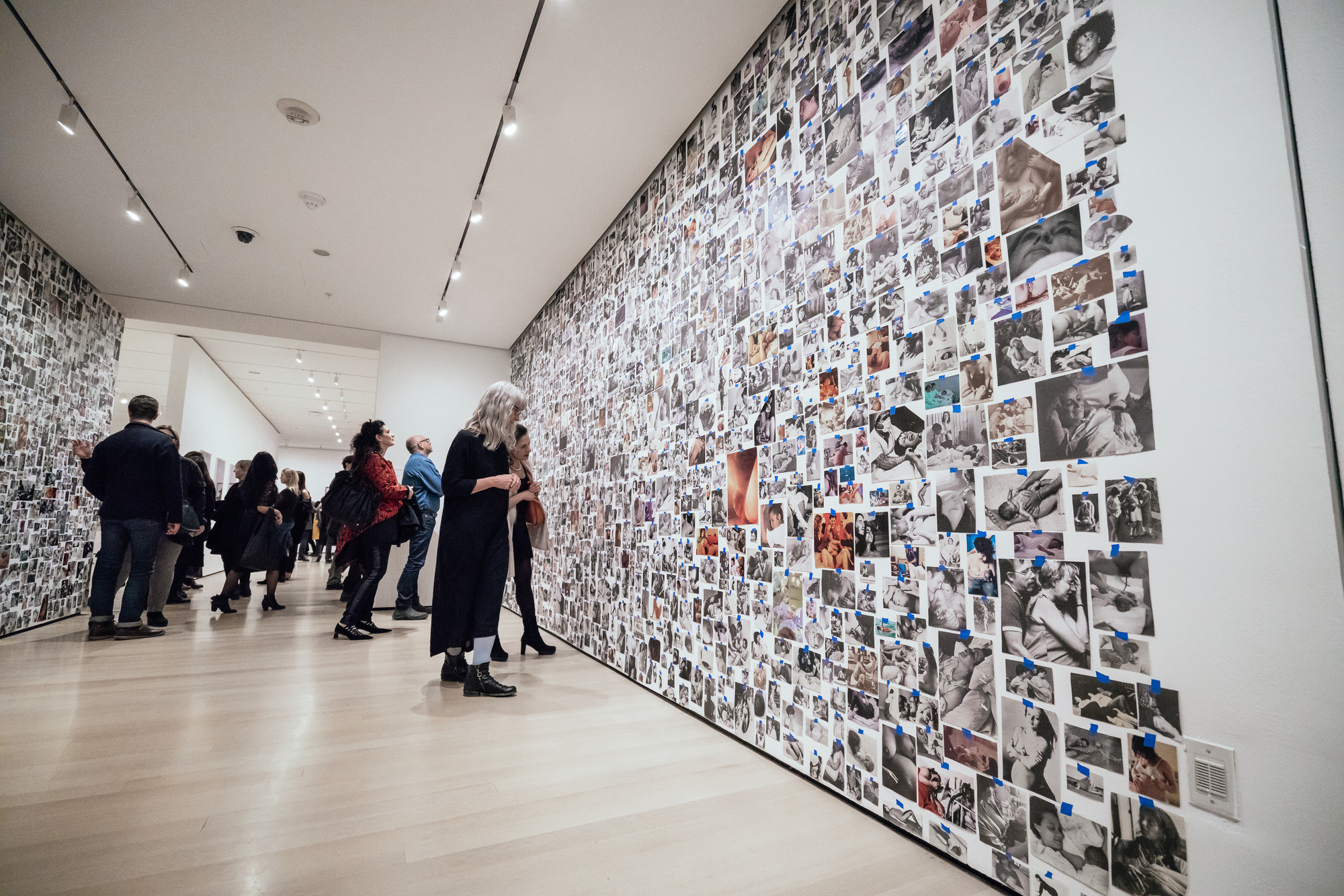 The many arcs of an artist's career was a central theme at both MoMA and MoMA PS1. The Long Run, which remixed our collection in the fourth-floor galleries, showcased the daring invention sustained by artists including Helen Levitt, Jasper Johns, and Martin Puryear, while series such as the Young Architects Program, New Photography, and The Elaine Dannheisser Projects Series highlighted emerging voices.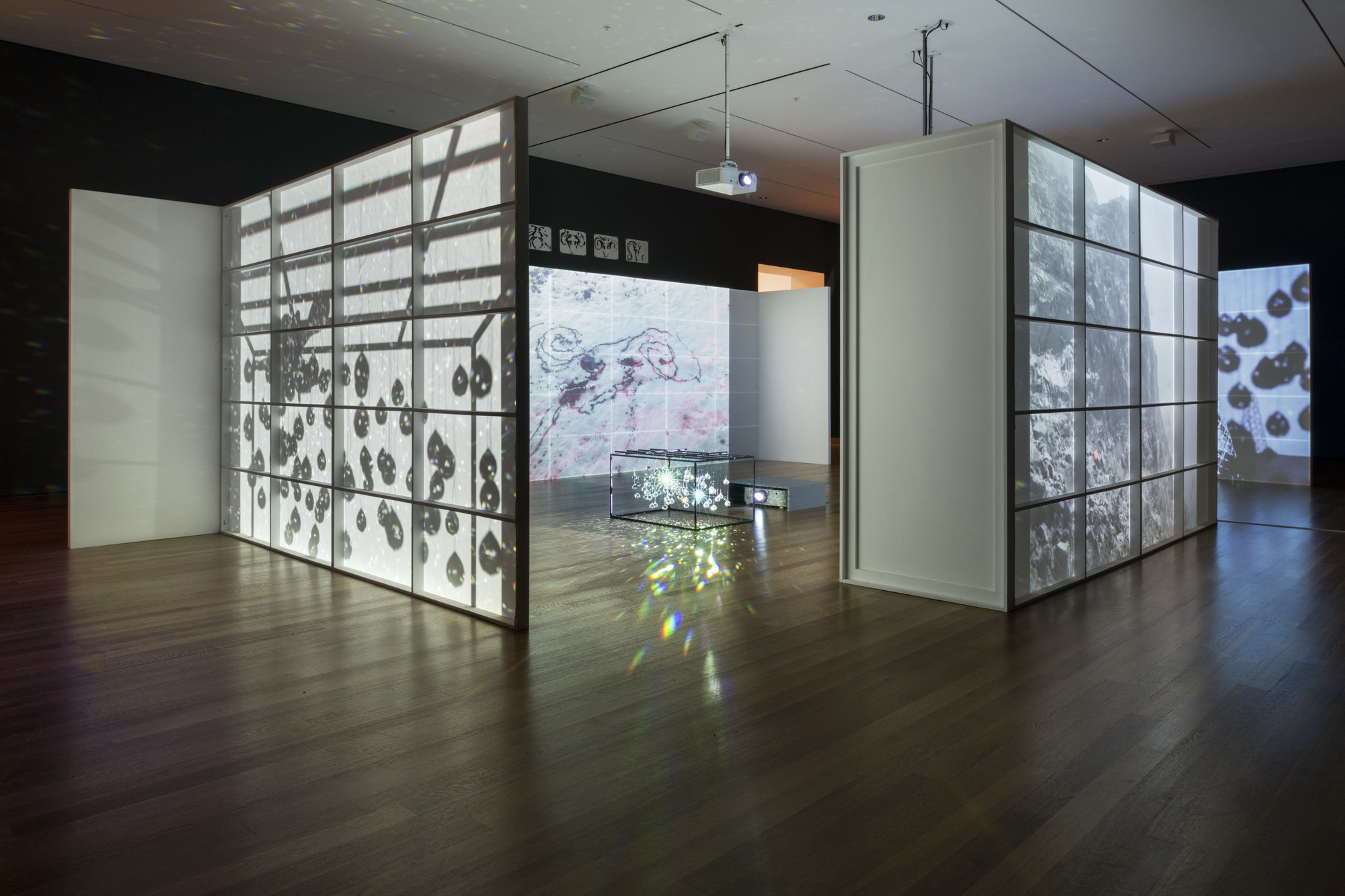 The most demanding part of living a lifetime as an artist is the strict discipline of forcing oneself to work steadfastly along the nerve of one's own most intimate sensitivity.
At the Museum and Beyond
We shared our collection with millions worldwide and invited art enthusiasts to explore beyond the Museum walls.
You'll never look at MoMA, or indeed any other museum, in quite the same way.
The New York Times on At the Museum
Our At the Museum video series took viewers behind the scenes to meet the individuals that make MoMA run, and Broad City star Abbi Jacobson shared discoveries in MoMA's collection—like just how blue Yves Klein's Blue Monochrome is—in A Piece of Work, our podcast in collaboration with WNYC.
Our free online course, In the Studio: Postwar Abstract Painting, showed people from around the world how to paint like Jackson Pollock and Yayoi Kusama, and we were proud to share their creativity in our Education Center and on moma.org.
Thank you for the learning projects you are so passionately producing. They are an opportunity for people like me to develop our art horizons, ask new and bold questions to ourselves and grow as human beings.
I.C. (In the Studio participant)
And, during his acclaimed retrospective, artist Stephen Shore took a group of MoMA teens on a photo walk of Long Island City just for Instagram.
Encountering the Unexpected
Out-of-the-ordinary artworks and programs made for some more unusual experiences at the museum.
Items: Is Fashion Modern? explored the universal impact of 111 iconic garments and accessories, from Levi's 501s to the sari to platform shoes.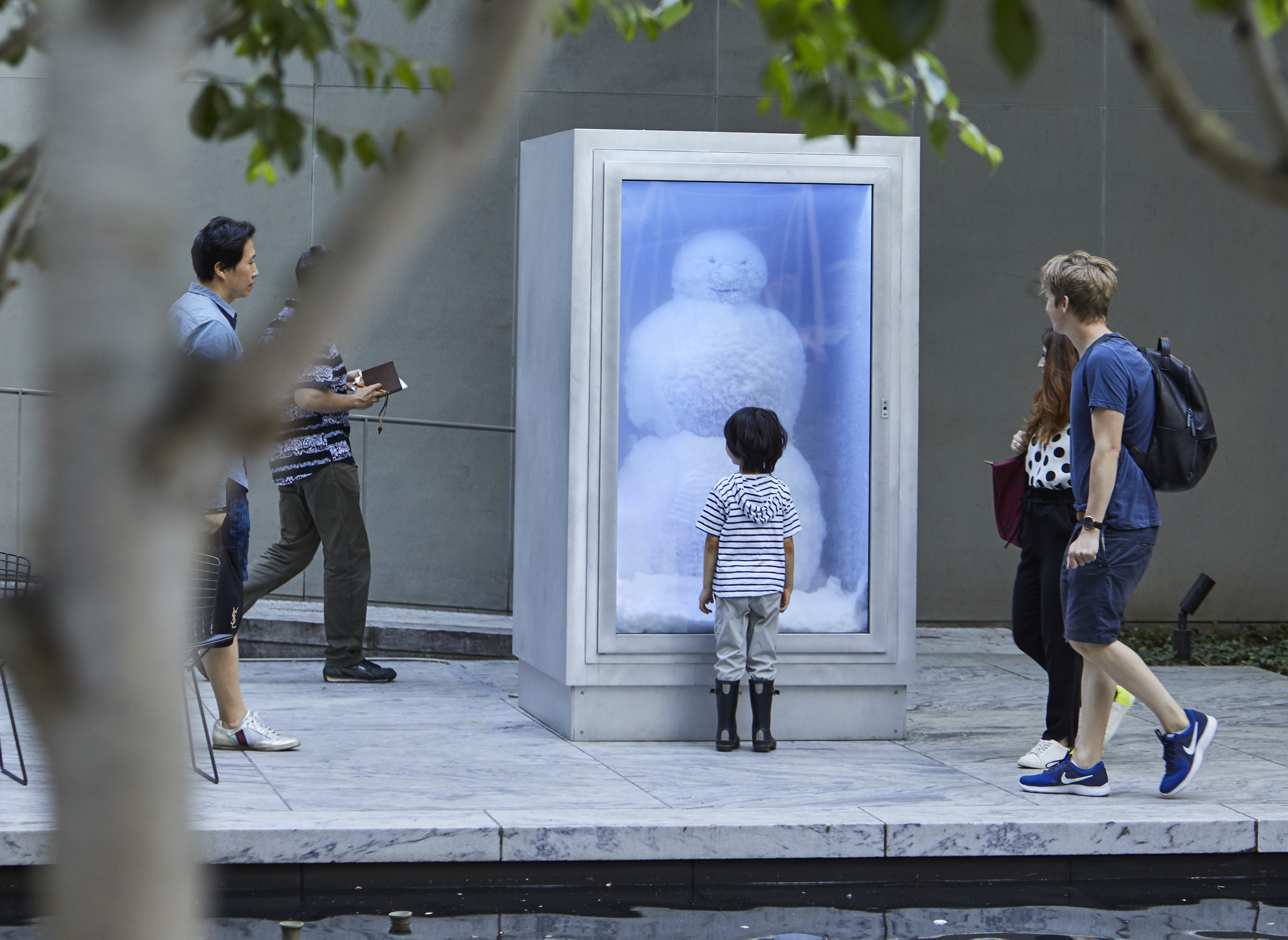 For his Artist's Choice exhibition in The Abby Aldrich Rockefeller Sculpture Garden, Peter Fischli pondered If Everything Is Sculpture Why Make Sculpture?, and included his sculpture composed of an actual snowman encased in a glass-door freezer.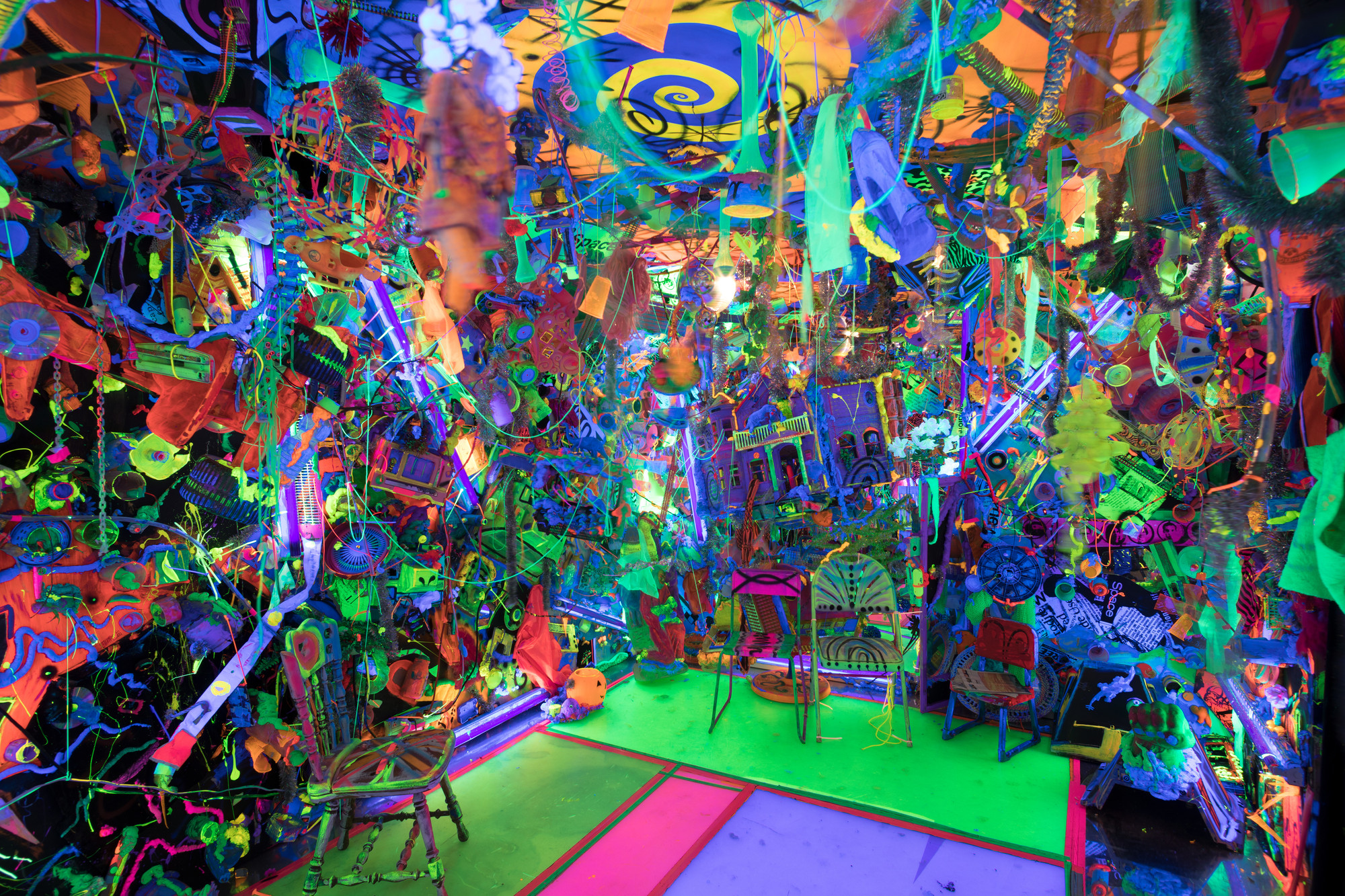 In our theater galleries, we traveled back to the East Village of the 1970s and '80s to Club 57, the iconic center for experimental artists.
Thank You for an Inspiring Year
As we look back, we also look forward to the opening of our reimagined museum in 2019. With more galleries and new spaces for performance, art making, and conversation, you'll experience something new and unexpected every time you visit.
Your support and enthusiasm is more important than ever at this key moment in our history. Friends like you make MoMA and MoMA PS1 vibrant places for new ideas, creativity, and inspiration. Thank you for being part of our community.