Experience and discuss art with your family and friends.
Join our nationally recognized Meet Me at MoMA program
Discuss art with MoMA educators in the galleries
Find a community of other art-enthusiasts
Sound amplification available
MoMA is fully wheelchair accessible. All of the following programs and services are free, unless otherwise noted.
Meet Me at MoMA
Discuss art with specially trained MoMA educators who discuss themes, artists, and exhibitions. Look at art in the galleries and then make artwork of your own.
View programs for groups from Care Organizations.
When: Monthly
Who: People with dementia and their families and/or care partners
The MoMA Alzheimer's Project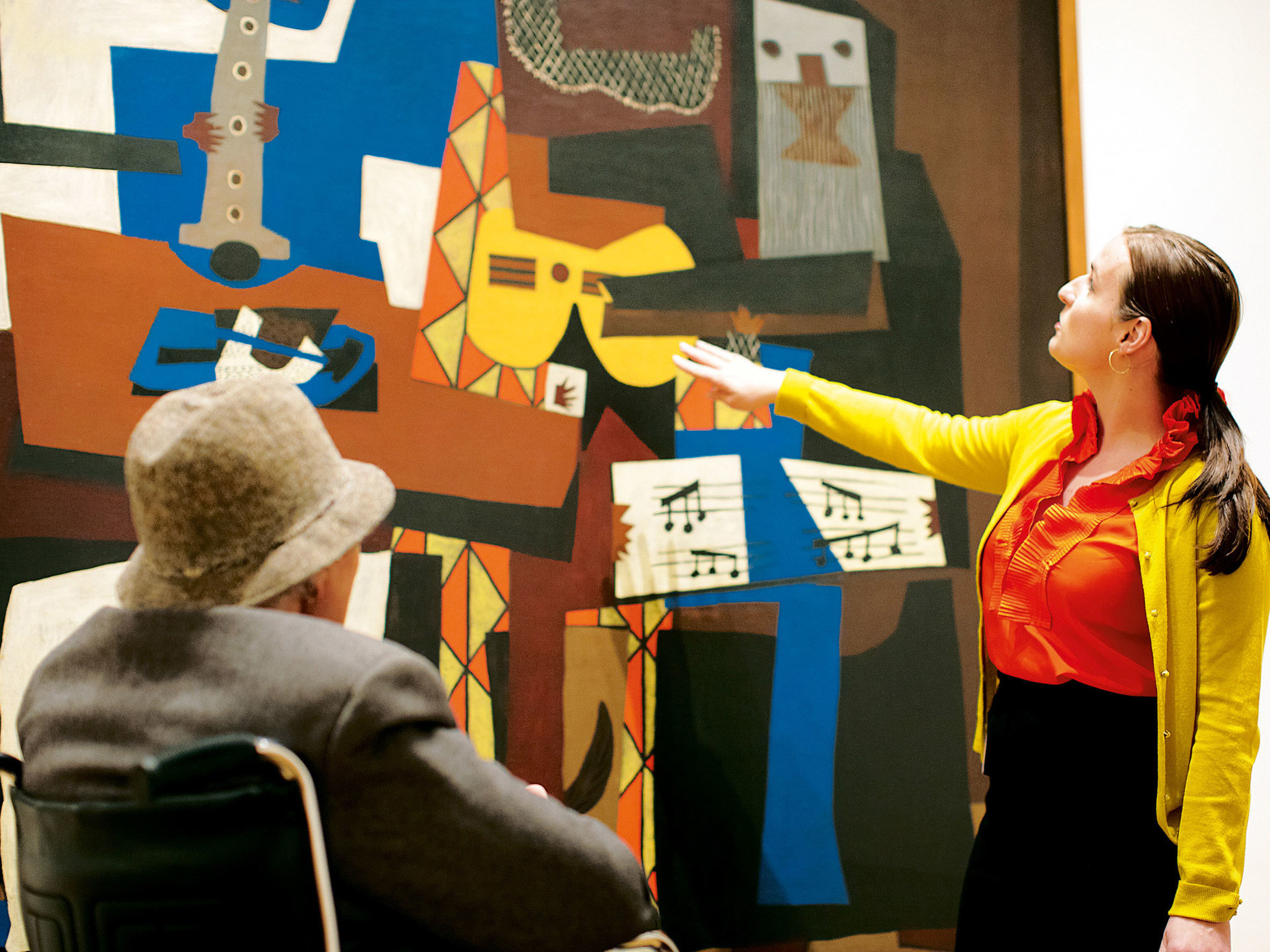 The MoMA Alzheimer's Project is the nationwide expansion of our Meet Me at MoMA program. The project broadens the reach of our art and dementia programs through the development of resources that can be used by museums, assisted-living facilities, and other community organizations serving people with dementia and their caregivers.

Education at MoMA is made possible by a partnership with Volkswagen of America.
Access Programs are supported by The Taft Foundation, Bloomingdale's, Allene Reuss Memorial Trust, J.E. and Z.B. Butler Foundation, Von Seebeck-Share B Charitable Trust, Frank J. Antun Foundation, Langner Family Fund of The New York Community Trust, The Josephs Family in loving memory of Hal and Florence Josephs, an anonymous donor, and the Annual Education Fund.