About
In 2015 the Studio Museum in Harlem and The Museum of Modern Art joined forces to host a joint two-year fellowship program aimed at mentoring and diversifying the next generation of museum curators and professionals. The fellows spend one year at each museum and work within either curatorial or education departments, gaining in-depth experience. In addition to the work they do at each institution, fellows receive an annual travel stipend to explore independent research beyond New York City and to facilitate connections with art and museum professionals around the world. Working with the museum collections and exhibition histories of each institution, fellows are challenged to contemplate the broader role of museums in contemporary society.
Fellows
Each museum accepts three museum fellows—two for curatorial departments and one for public programs. Fellows are invited to work collaboratively with museum staff while pursuing independent research and professional development. This unique opportunity gives participants the chance to experience how two museums with shared values, different scales, and distinct missions interact with a broad community of artists and audiences.
Curatorial Fellows
The curatorial fellows participate in the essential activities of a curatorial department at each institution. Under the guidance of the curatorial staff, fellows assist with logistics, research, planning, and programming within the department. In addition to hands-on experience, the program provides mentorship from experienced curators, as well as professional development opportunities designed to foster a deep understanding of and future involvement in the field of art history.
Public Programs Fellow
The public programs fellows work within MoMA's Department of Education and the Studio Museum's Public Programs and Community Engagement Department to help research, develop, produce, and evaluate public programs and events, while conducting outreach to cultural partners and brainstorming audience-development strategies. The museum fellows are responsible for communicating and coordinating with a diverse group of program participants and facilitators, including artists, lecturers, performers, scholars, educators, writers, community organizers, and arts and cultural organizations.
2019–21 MoMA/Studio Museum Fellows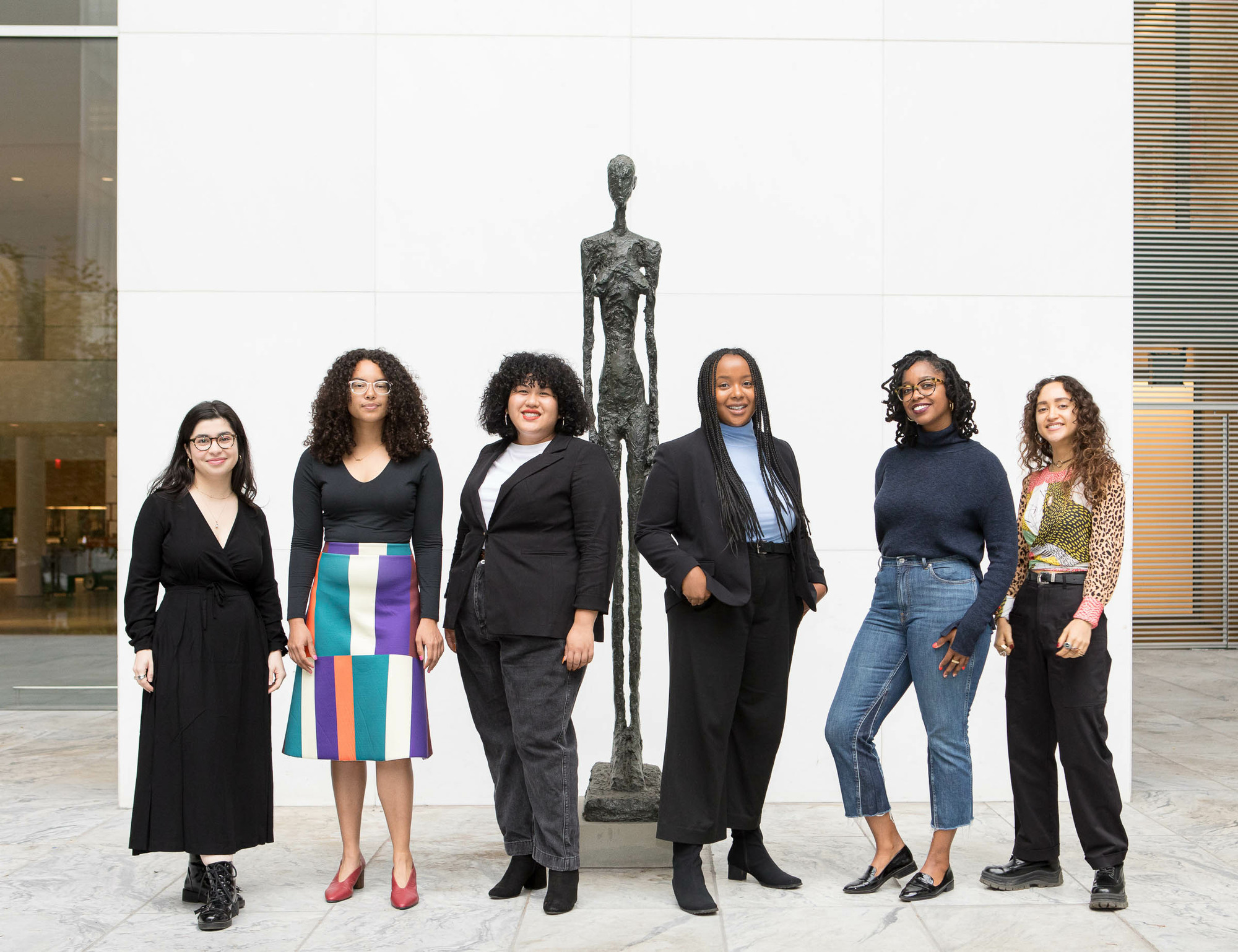 2019–21 MoMA/Studio Museum Fellows are Zuna Maza, Jordan Jones, Isabelle Hui Saldaña, Makayla Bailey, Ravon Ruffin, and Angelique Rosales Salgado.