Jessica Campbell's Still Alive
The artist meditates on life, friendship, grief, and those who came before her.
"Art (and humor) are central to how I think about the world and process my experiences," says Canadian artist Jessica Campbell. So when it came to reflecting on the life and death of her close friend Lee McClure, art and storytelling was one of the few paths forward. In this month's Drawn to MoMA, Campbell revisits memories of a friend she describes as "my most ardent supporter artistically…the most observant, sensitive, and funny person I've ever known." Like Käthe Kollwitz, whose retrospective will be on view at MoMA next year, she gives visual form to her grief. And while she acknowledges that "death is not something for making art about," she also can't help but wonder what other means are at our disposal. In Campbell's own words, "Perhaps it's inevitable that all attempts to seek the dead through art will be childishly feeble and inadequate, to quote Kollwitz, but it also feels necessary. I think trying to honor Lee and find him again will be a lifelong project for me, and I'll just have to live with the inadequacy of my attempts."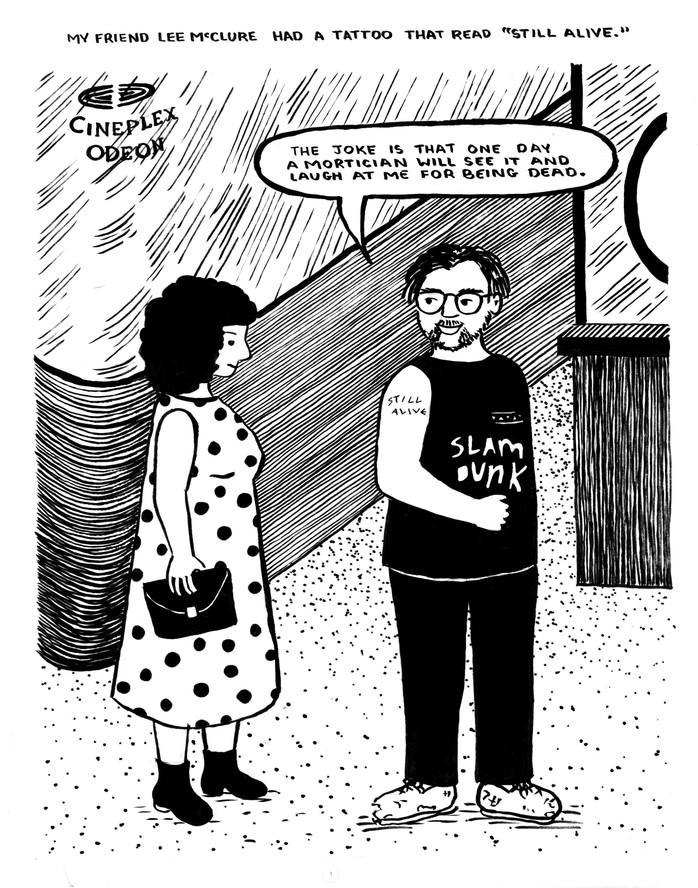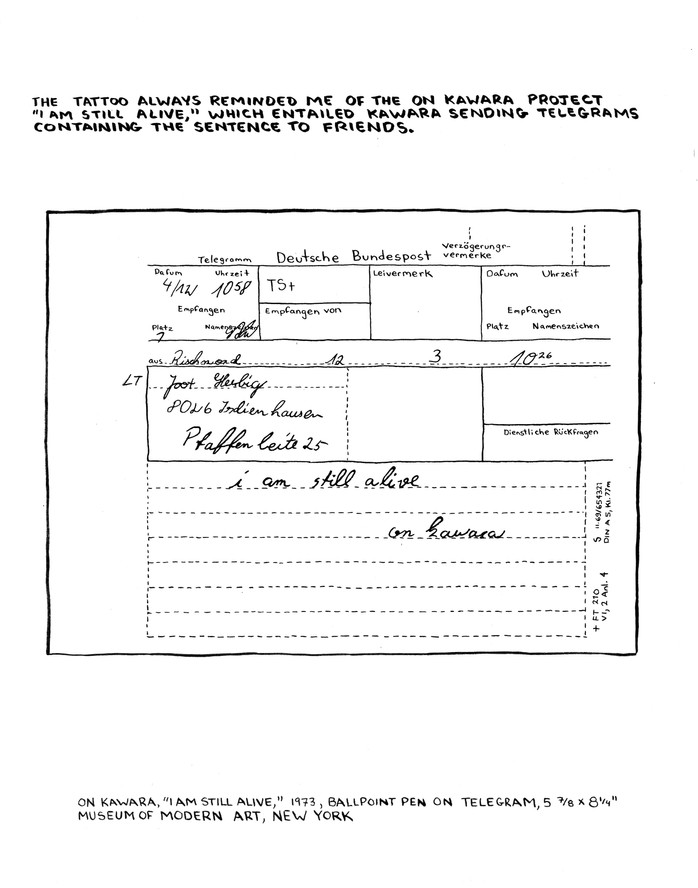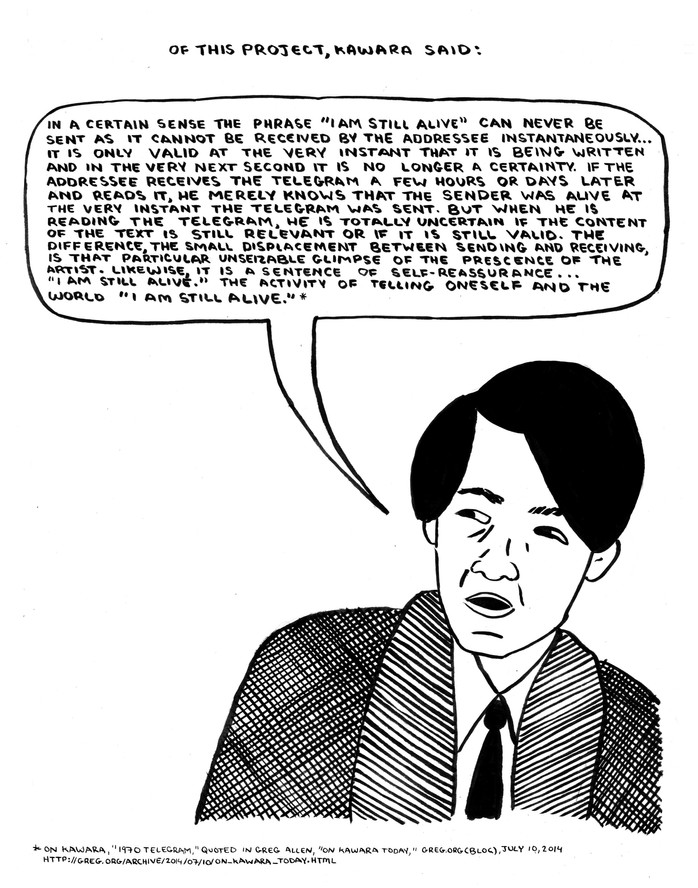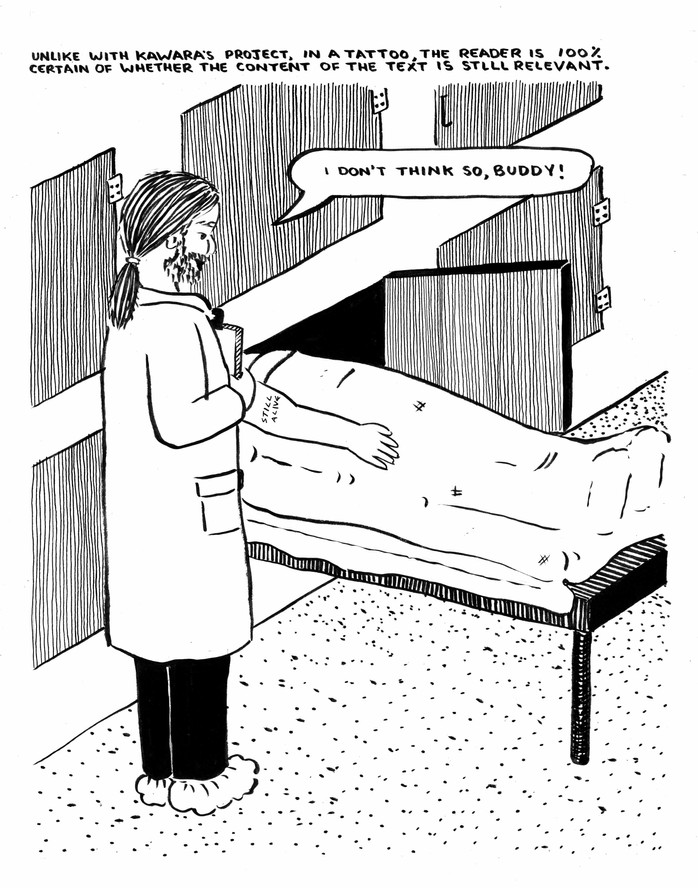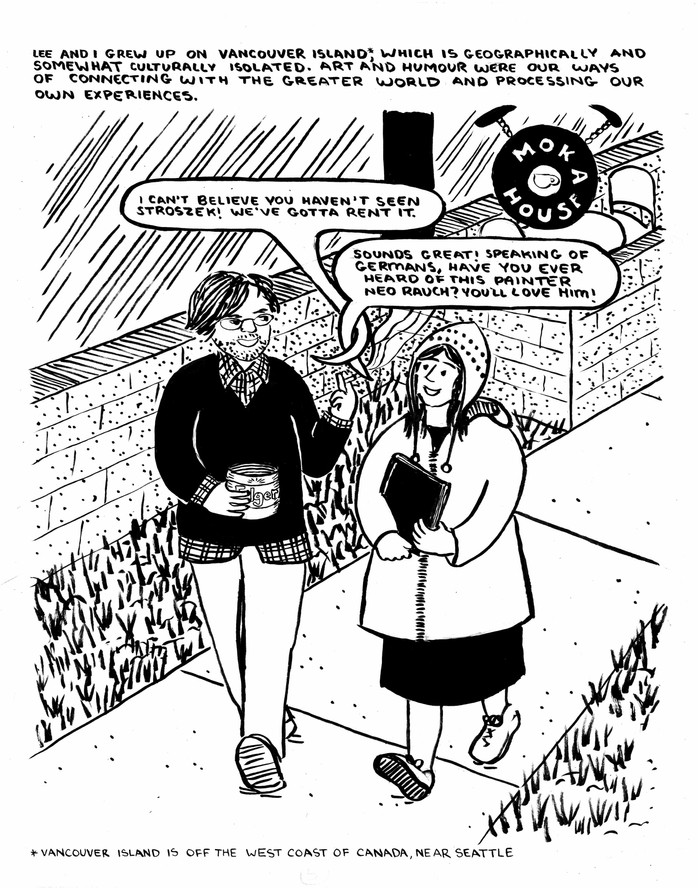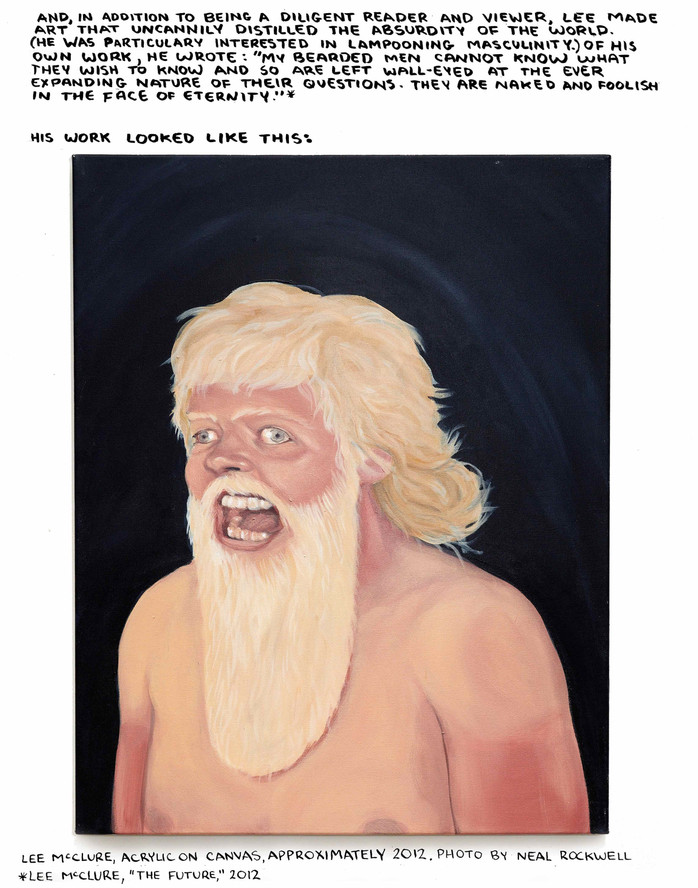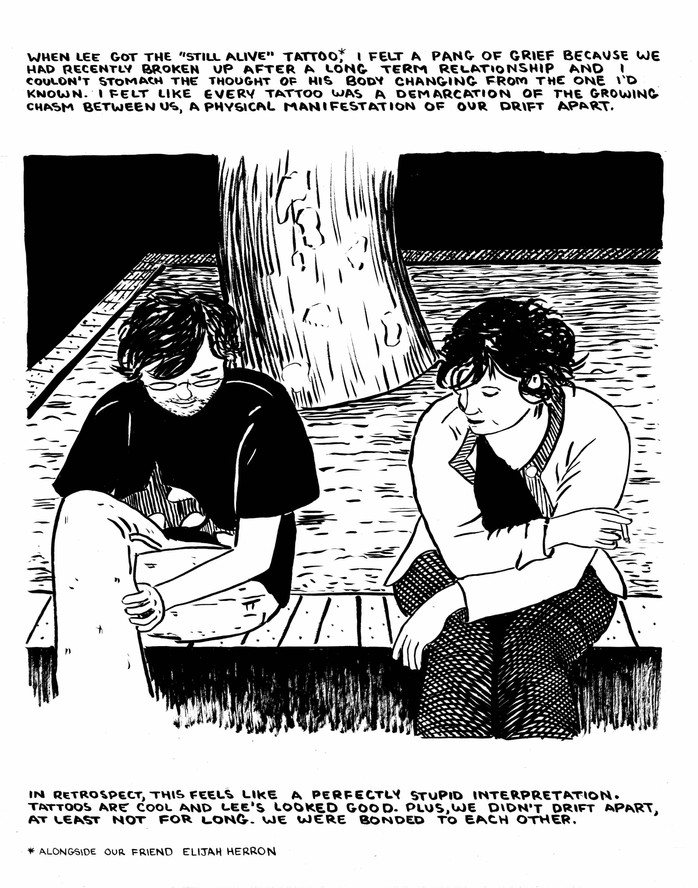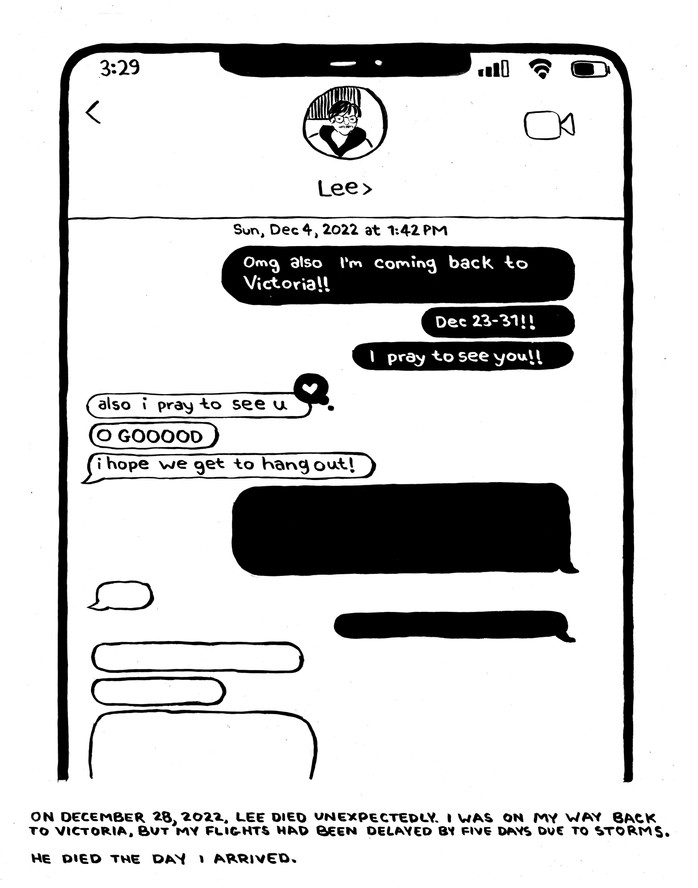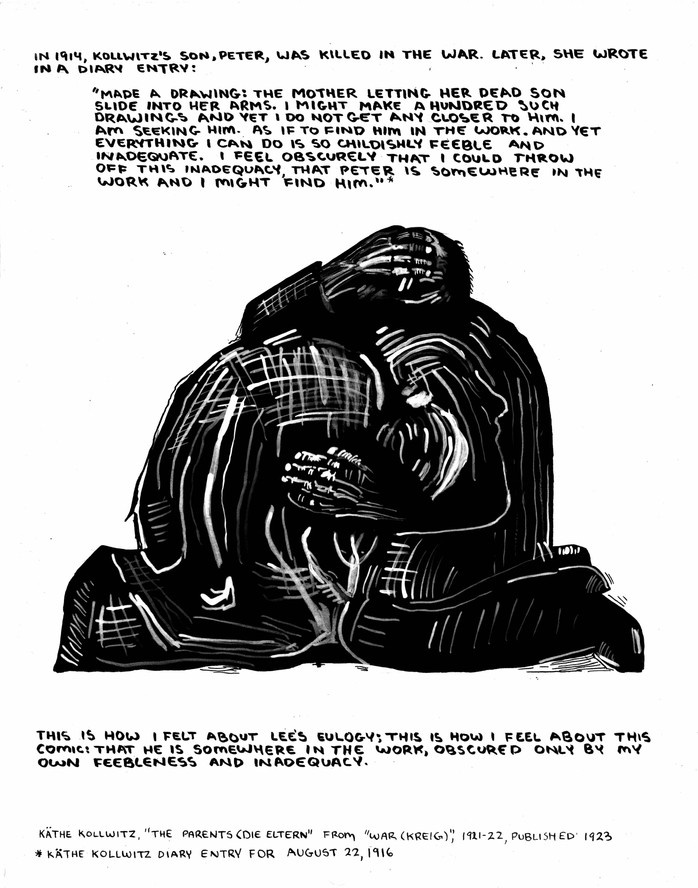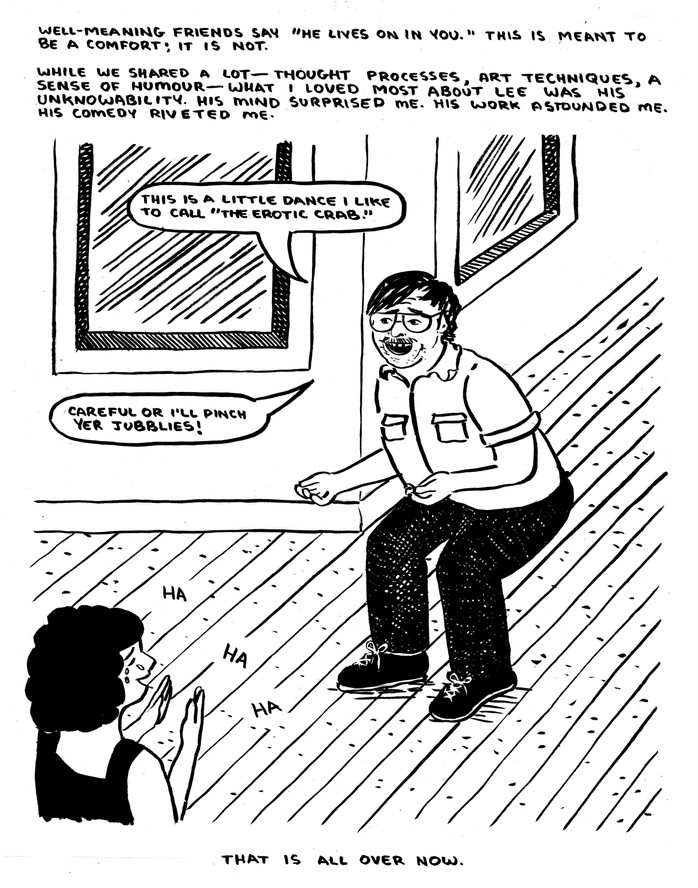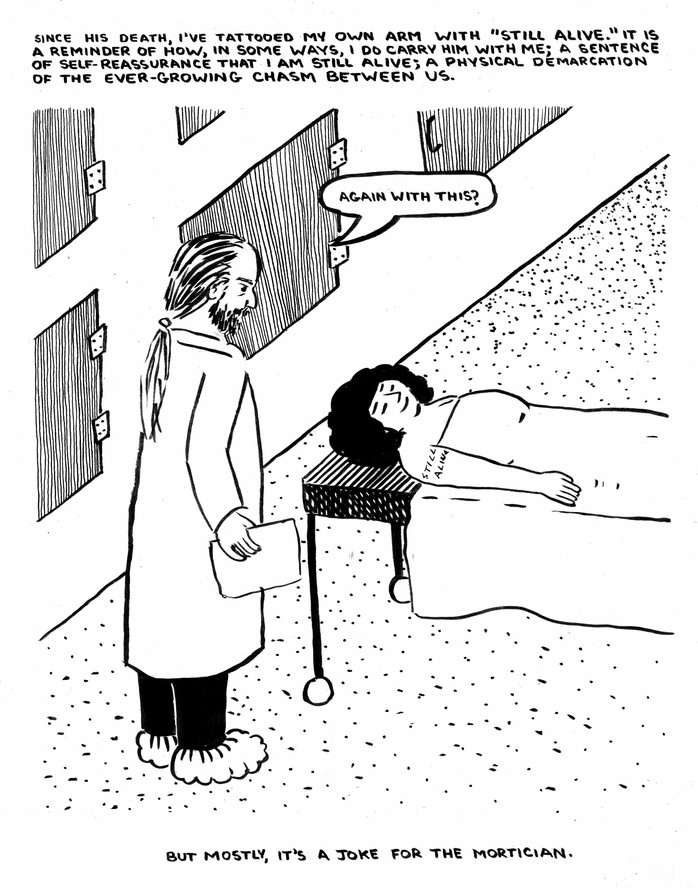 Jessica Campbell is a Canadian artist originally from Victoria, British Columbia. Her fine art has been exhibited across Canada and the USA, and in 2019 she had a solo exhibit at the Museum of Contemporary Art Chicago. An educator of comics art and history, Campbell has taught at a variety of institutions, including the School of the Art Institute of Chicago. She is the author of the graphic novels Hot or Not: 20th Century Male Artists, XTC69, and Rave. Her new exhibition, Heterodoxy, opens at the the Fabric Workshop and Museum in Philadelphia on October 6, 2023.
UNIQLO is MoMA's proud partner of #ArtforAll.