November Garcia's Can't Please 'Em All
The artist reflects on her journey with drawings, comics, and impostor syndrome.
For cartoonist November Garcia, comics are a source of both pain and relief. "When I make them, it feels like an exorcism," she explains. "You go through hell, then a load is lifted." This sense of calm and chaos is woven throughout this month's Drawn to MoMA, in which the Ignatz Award–nominated artist looks back on her experiences making comics. At the core of her story is a feeling we can all relate to: the feeling that no matter our successes, we are merely impostors deceiving everyone around us. "It actually embarrasses me to admit that I have impostor syndrome because I fear that people will perceive it as false modesty," says Garcia. "I could make a list of my accolades and objectively recognize my worth. But then I look at my art and all I see is what I lack in technical skill." Being part of a community of other independent cartoonists, publishers, and distributors has helped Garcia cope with these difficult feelings of self-doubt. Her other tip? "When that doesn't help, there's always beer."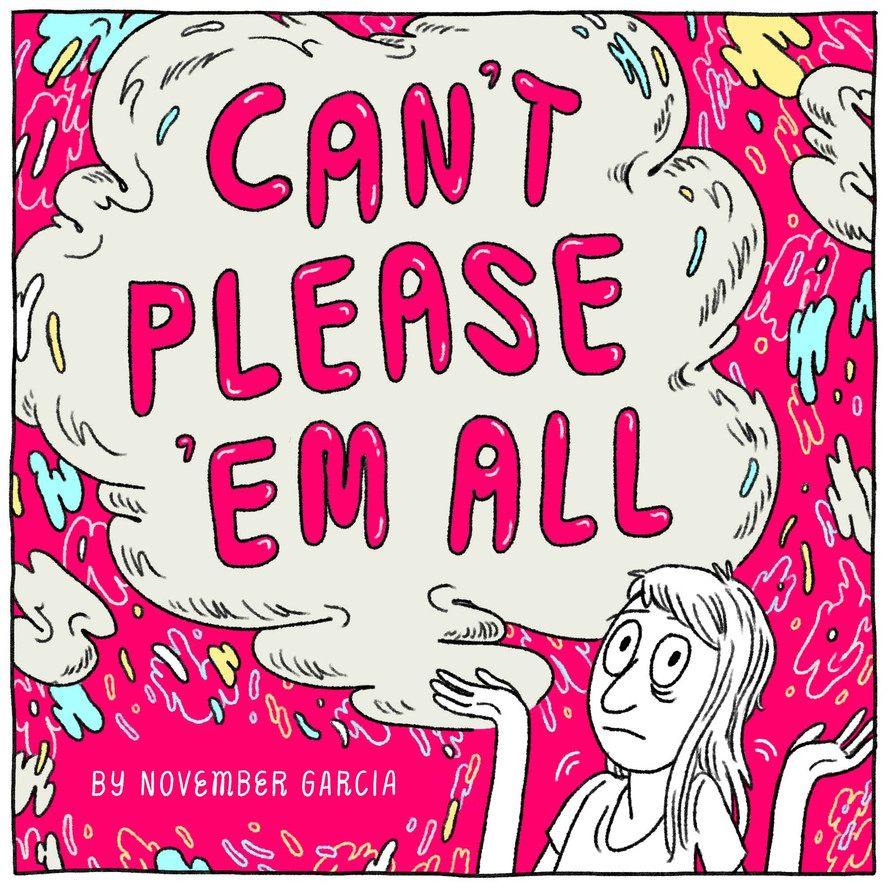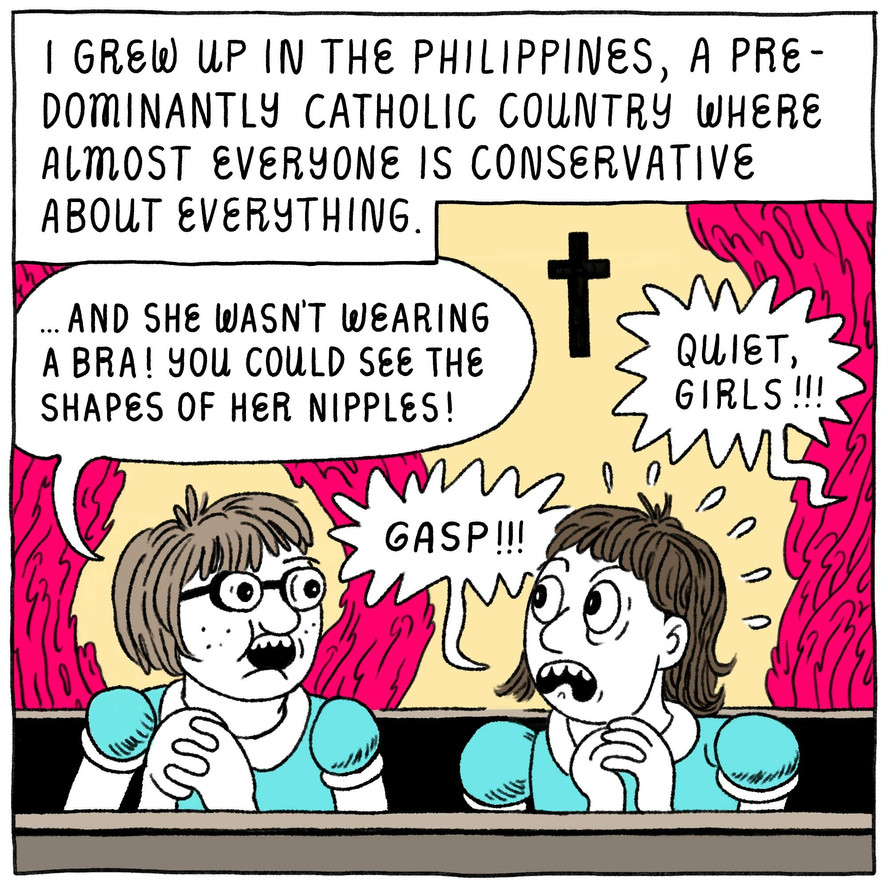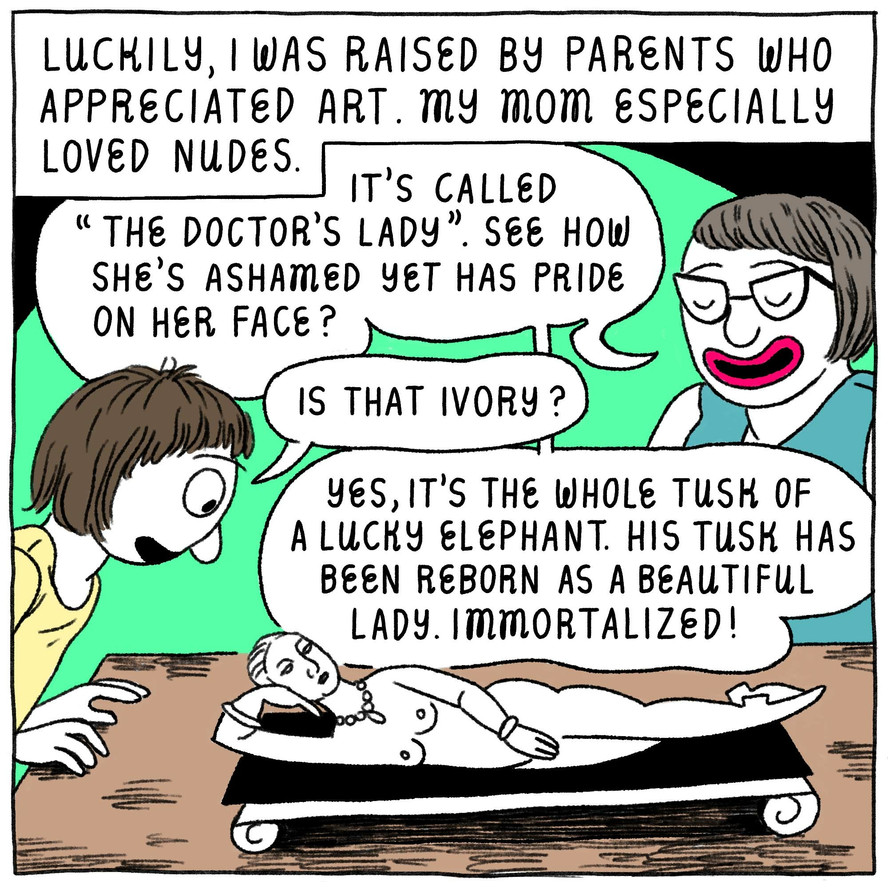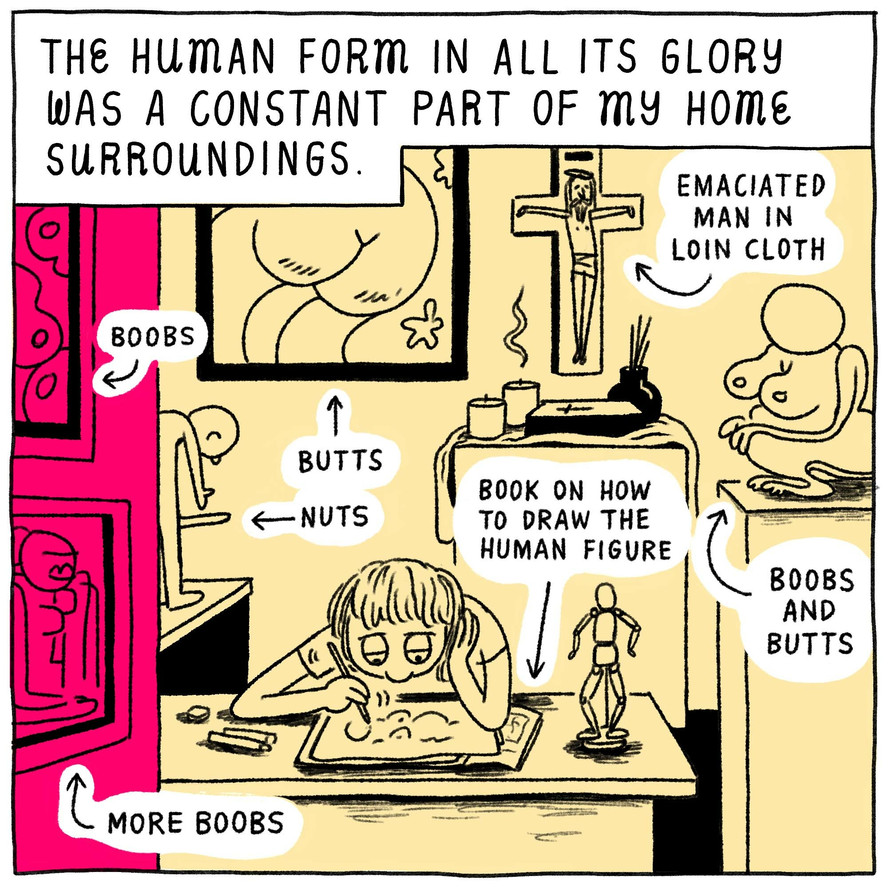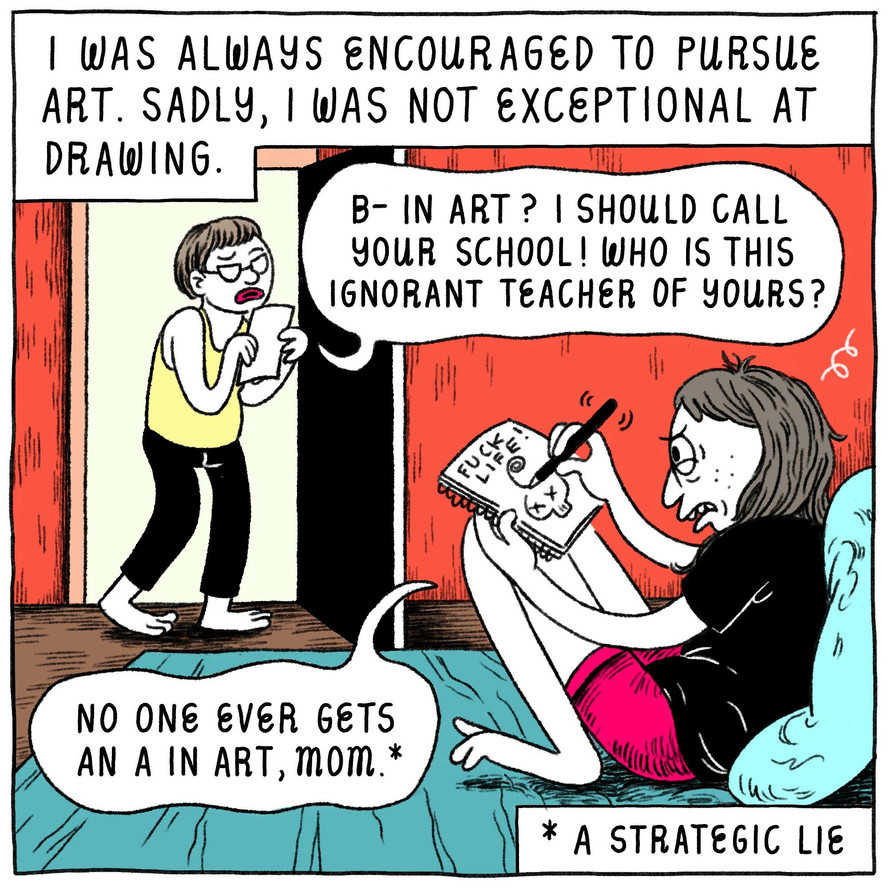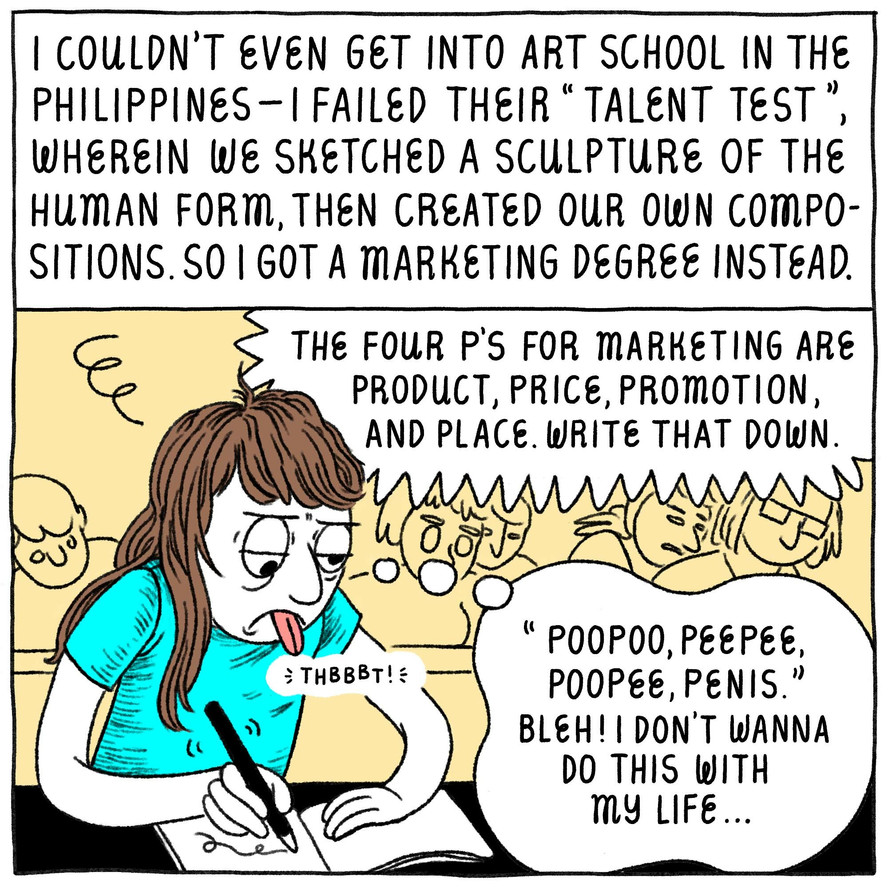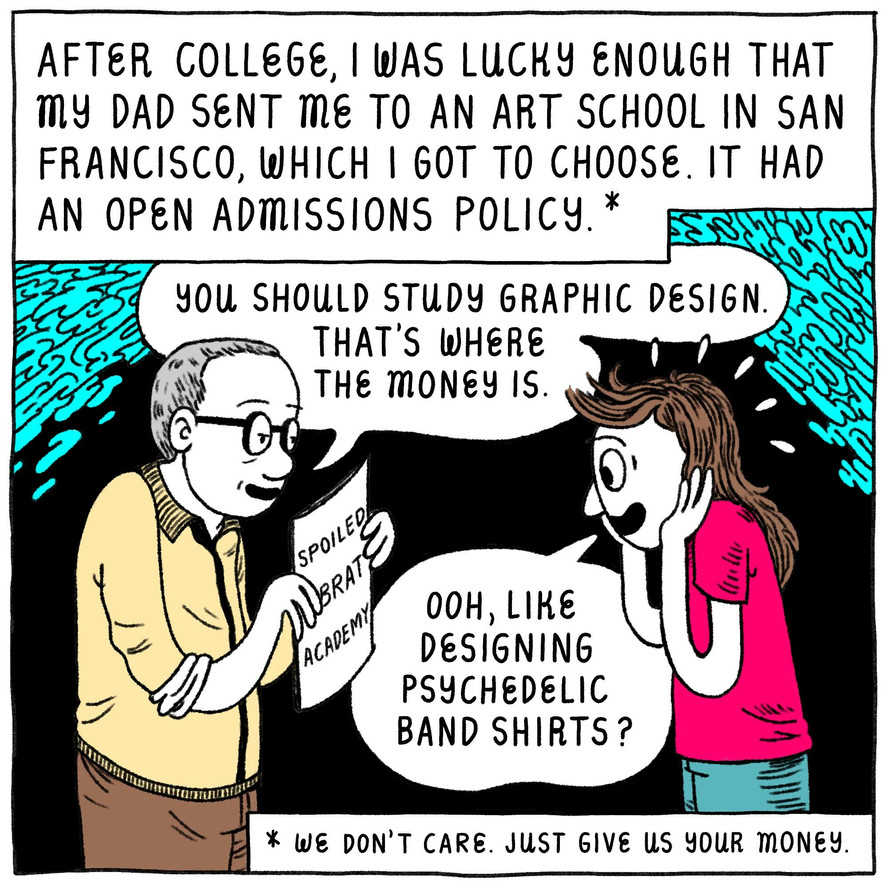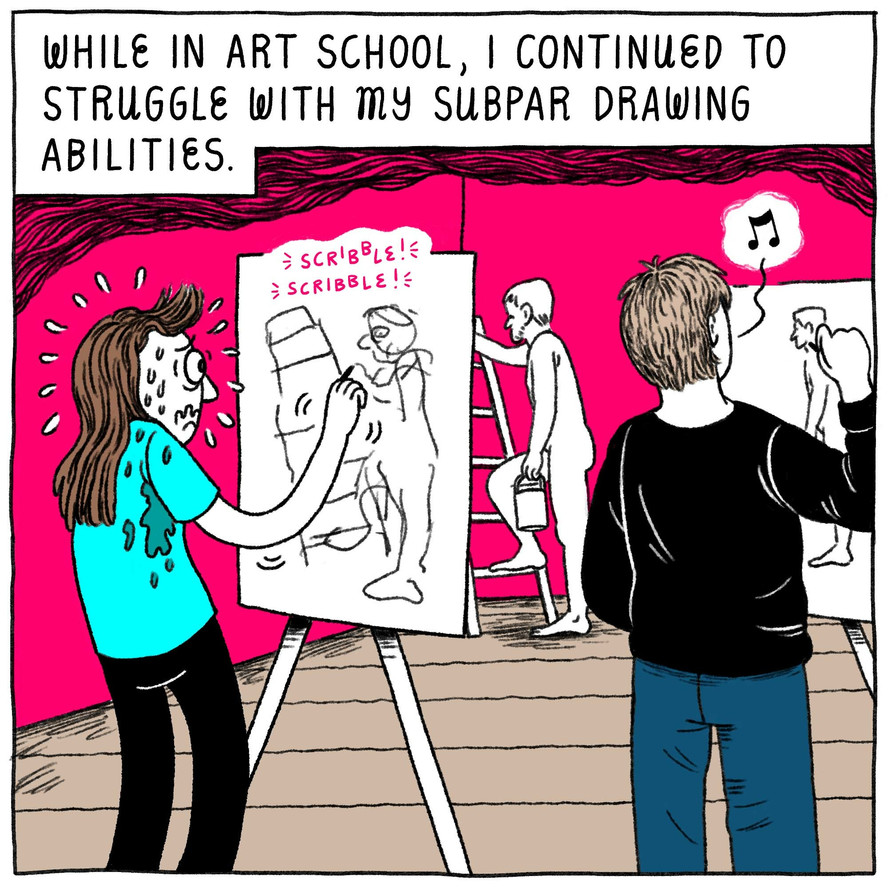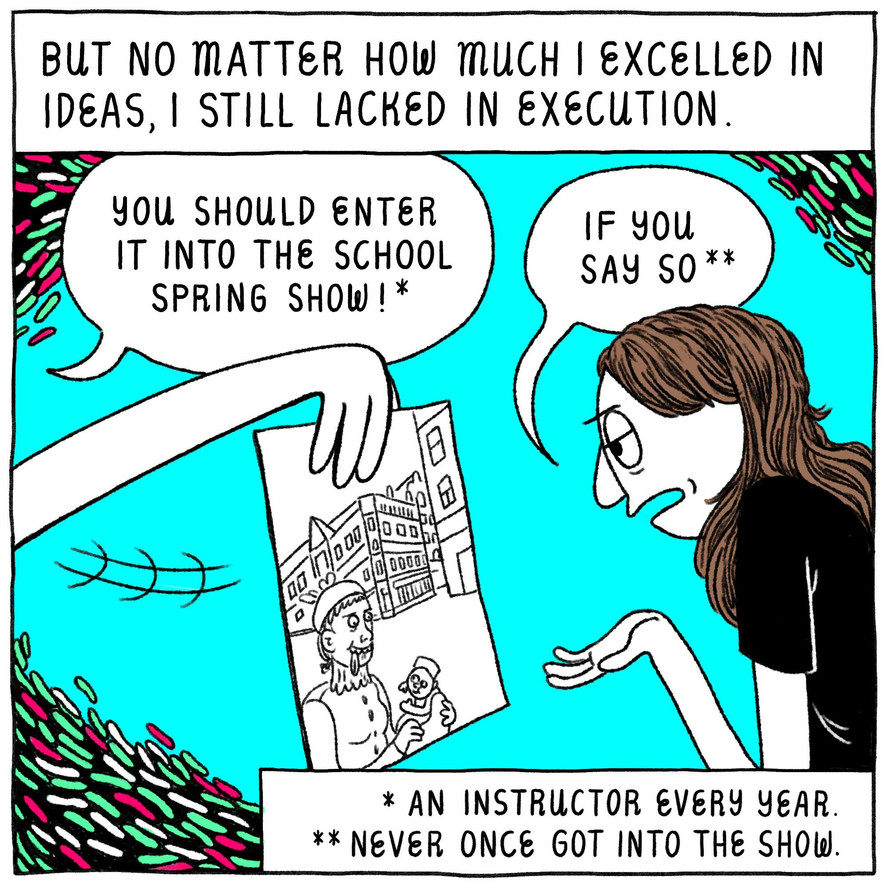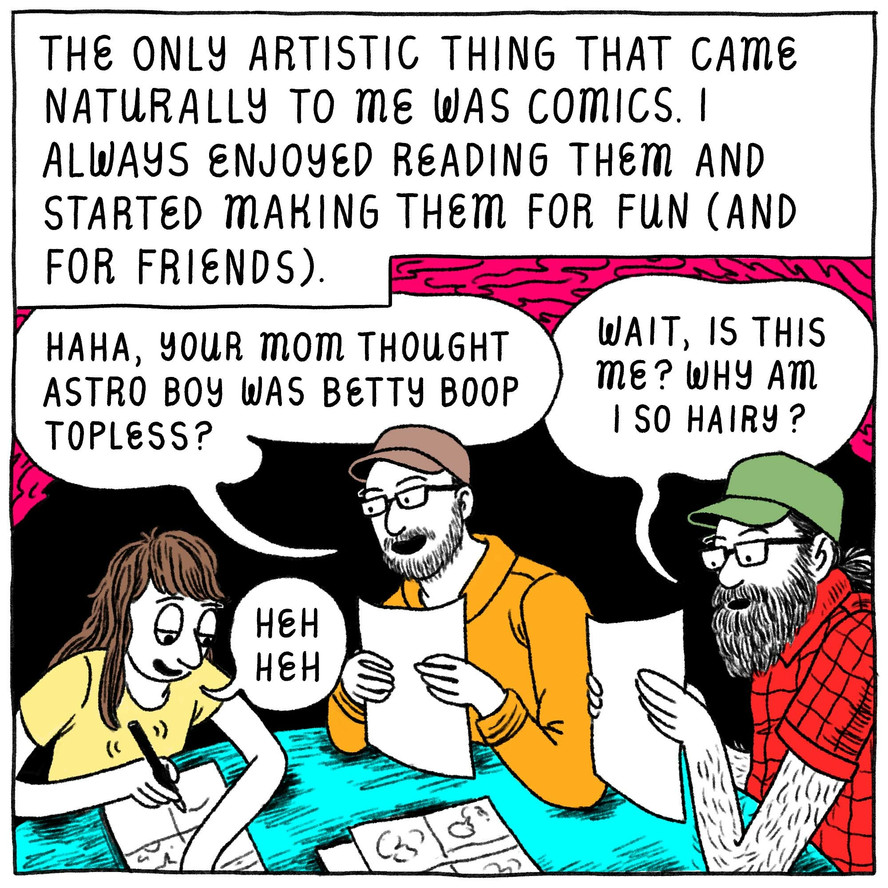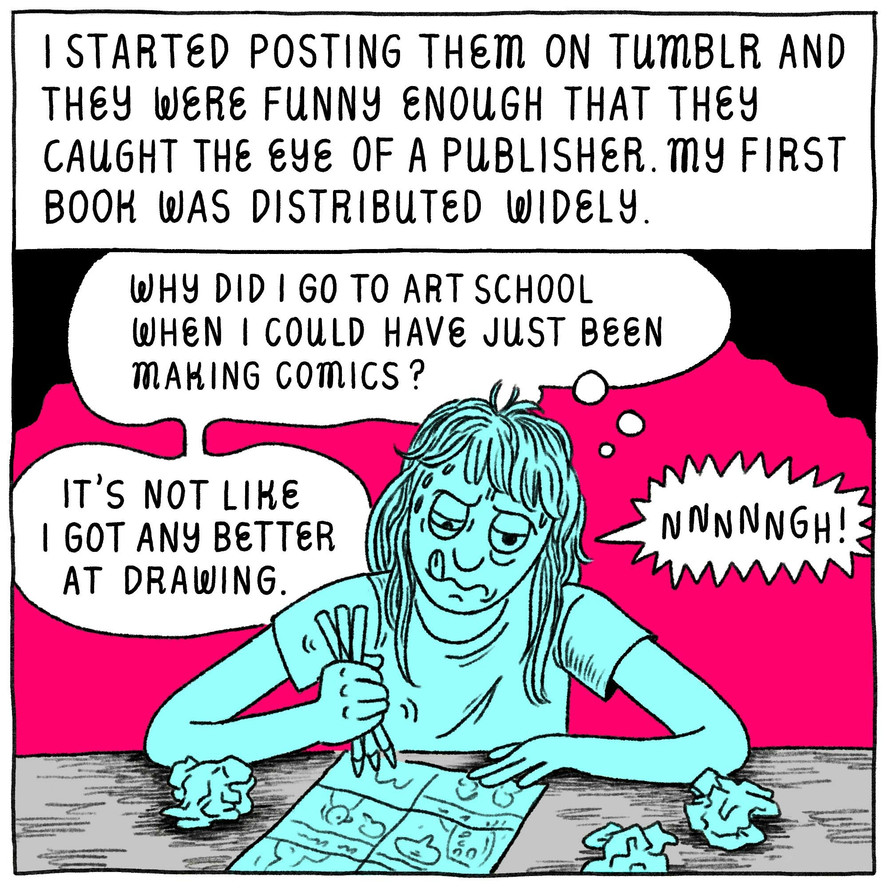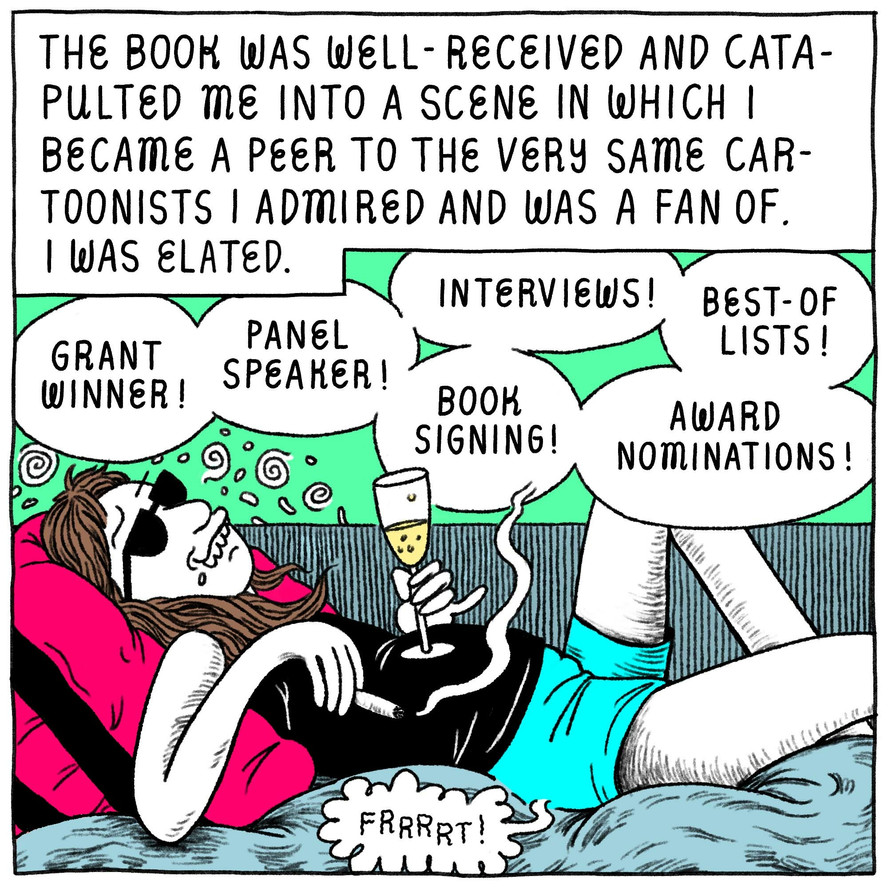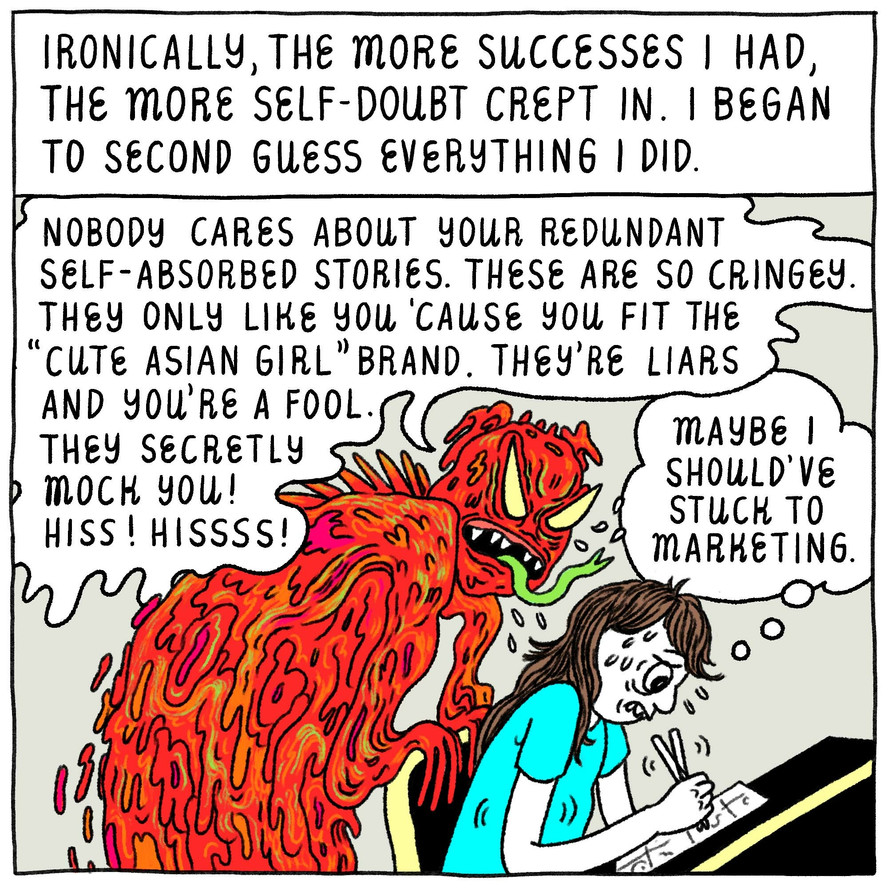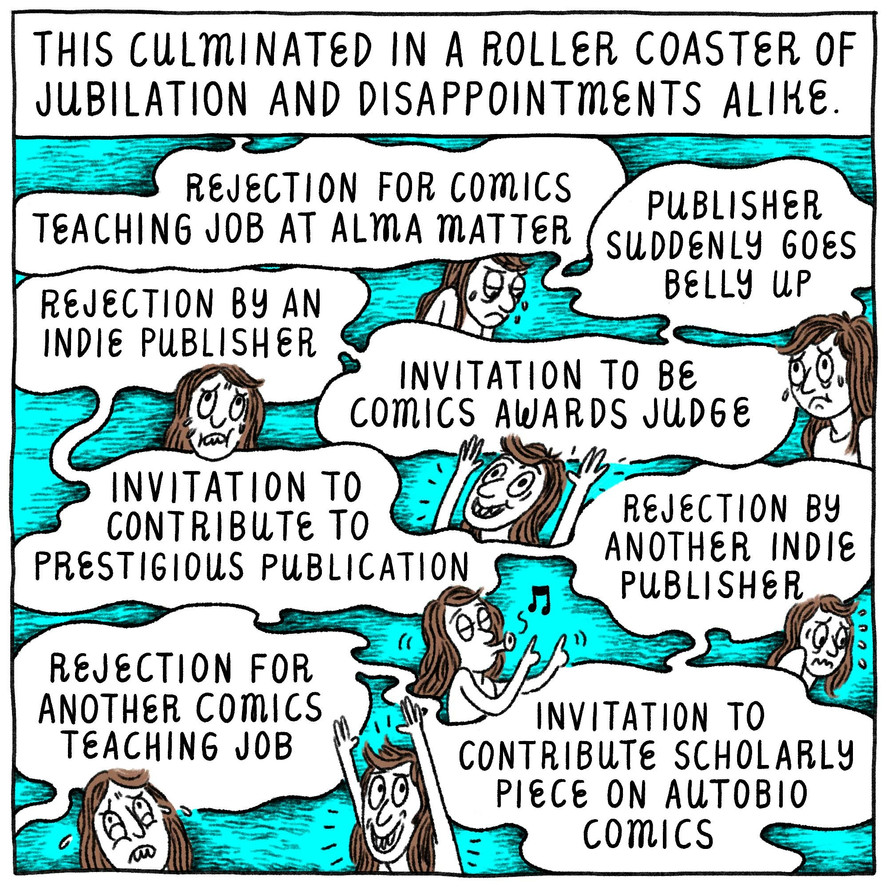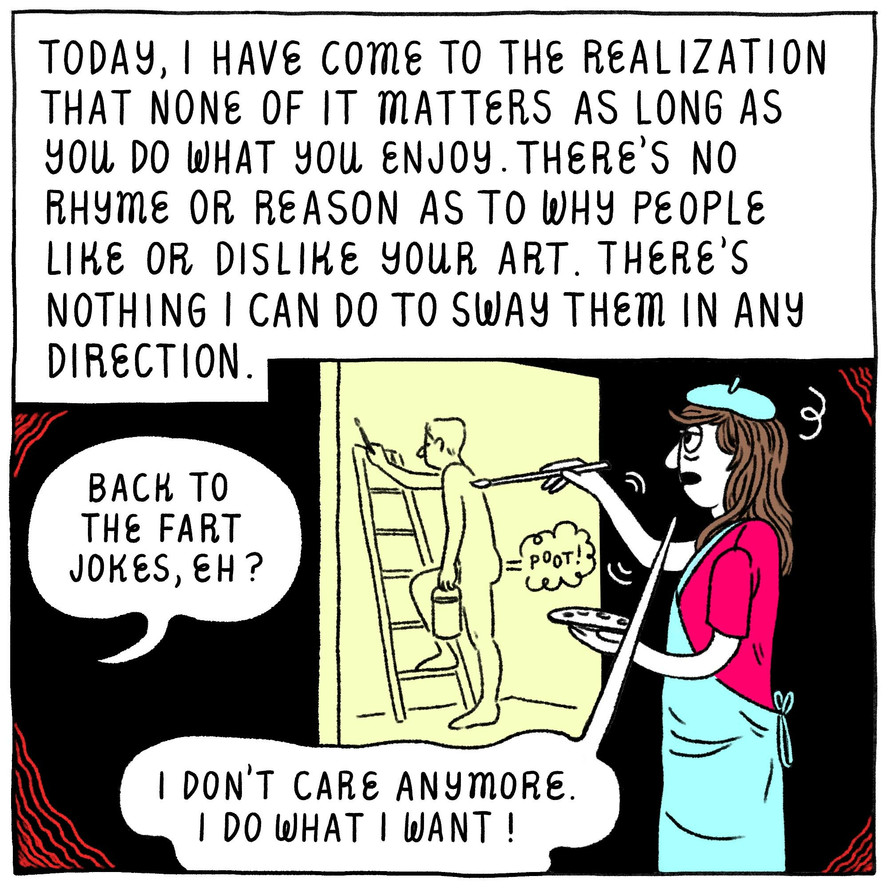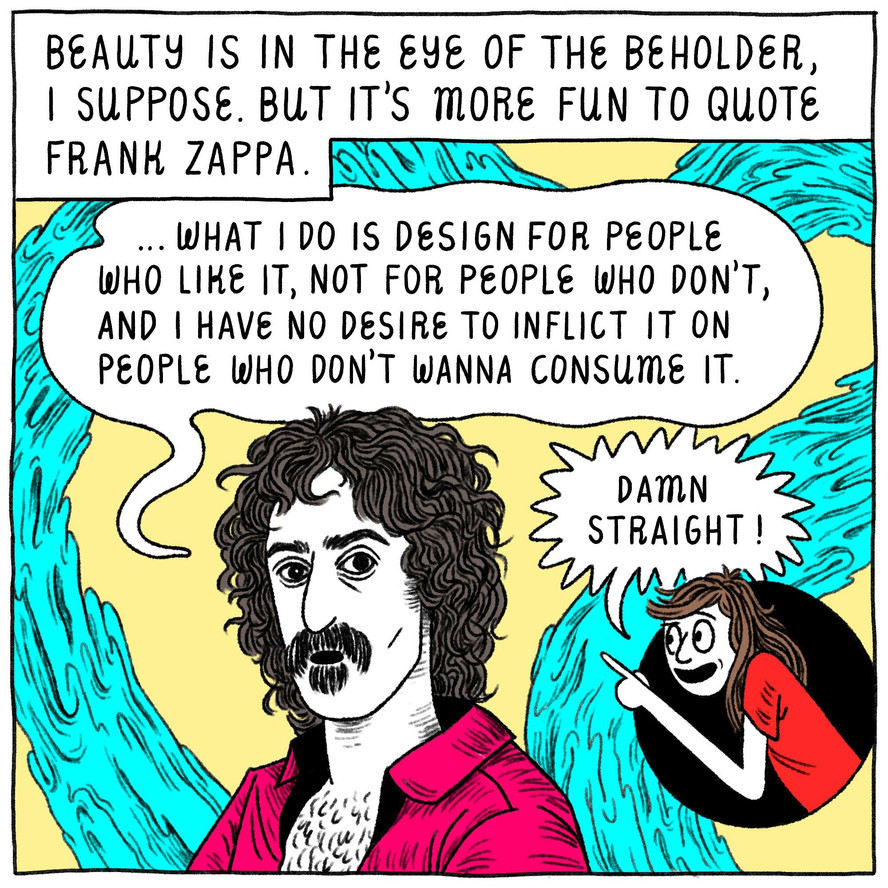 Originally from the Philippines, November Garcia is know for autobiographical comics like Malarkey, Foggy Notions, and Rookie Moves. The Ignatz Award–nominated cartoonist's work has been featured in a variety of publications, including the New Yorker, PEN America, SOLRAD, the Stranger, and Popula, among others.
UNIQLO is MoMA's proud partner of #ArtforAll.