Remembering Lee Bontecou (1931–2022)
Over nearly half a century, the artist sought the freedom to express "something that exists in us all."
Lee Bontecou's death this week marks the loss of a fearless and independent artist, whose nearly half-century of work defied precedent and expectation. Bontecou belonged to a postwar cohort of New York artists who upended traditional definitions of, and boundaries between, painting and sculpture. In 1959, she began creating wall-mounted works made of steel, canvas, fabric, wire, and soot; less than 20 years later, she left the city and turned to work that seemed as delicate and ephemeral as the early works were muscular and powerful. These many years later, the opposition is superficial: the strength of the latter, and the vulnerability of the former, connect.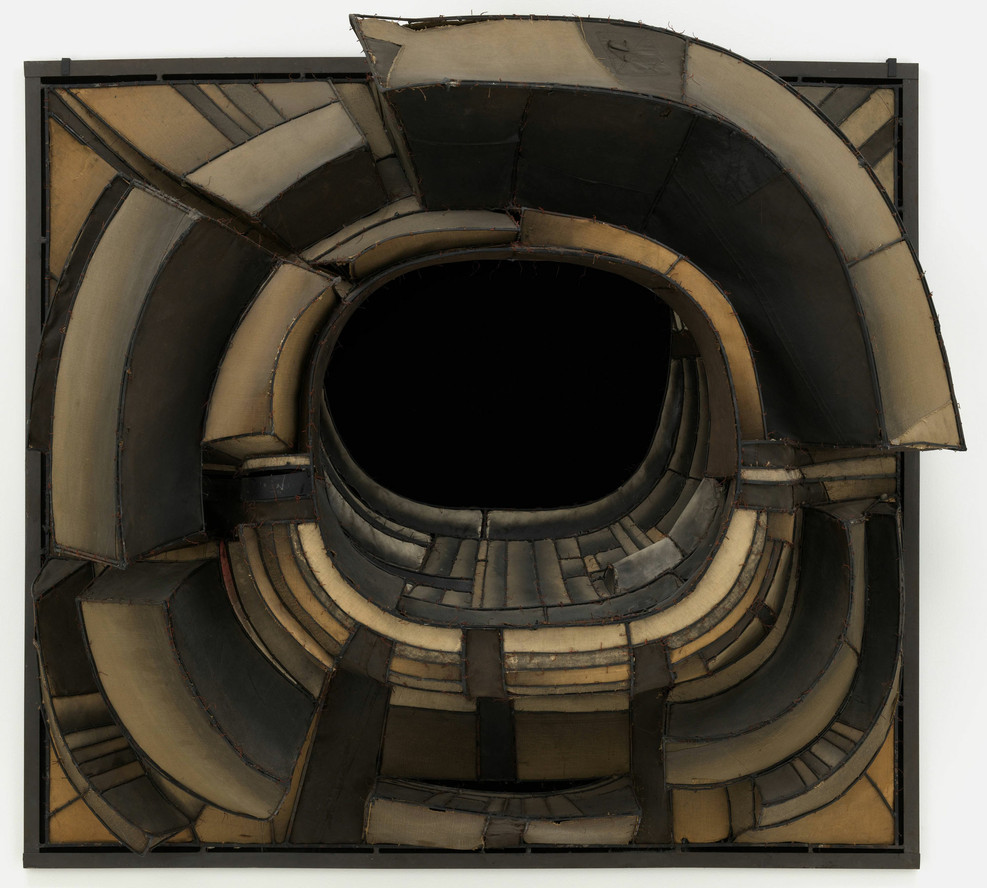 Lee Bontecou. Untitled. 1961
MoMA curators' longtime admiration for Bontecou's work began with a first acquisition in 1960, and culminated with a retrospective exhibition at MoMA QNS in 2004 (co-organized by the Hammer Museum, Los Angeles, and the Museum of Contemporary Art, Chicago) and an exhibition of works from the collection in 2010. That show, Lee Bontecou: All Freedom in Every Sense, took its title from Bontecou's own description of her goals for her art.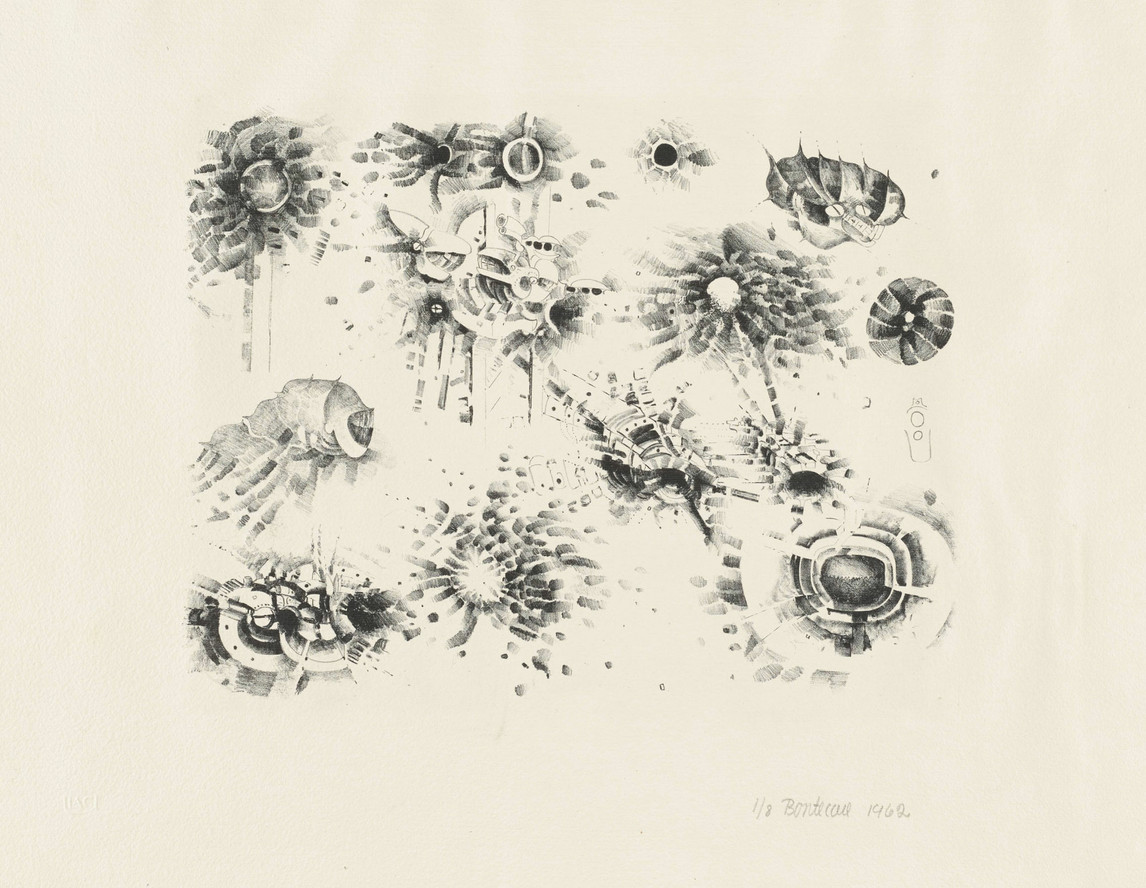 Lee Bontecou. First Stone. 1962
As our memorial tribute to Bontecou, we share here a letter that the then 29-year-old artist wrote to MoMA curator Dorothy Miller in August 1960, six months after the museum purchased its first sculpture by her. At the time, and still today, the museum sends an artist whose work has just been acquired a questionnaire about the object—the circumstances of its making, its materials, etc. Bontecou provided minimal replies to the questions, but the accompanying letter offered a remarkable statement of the principles that would guide her art for the next half century.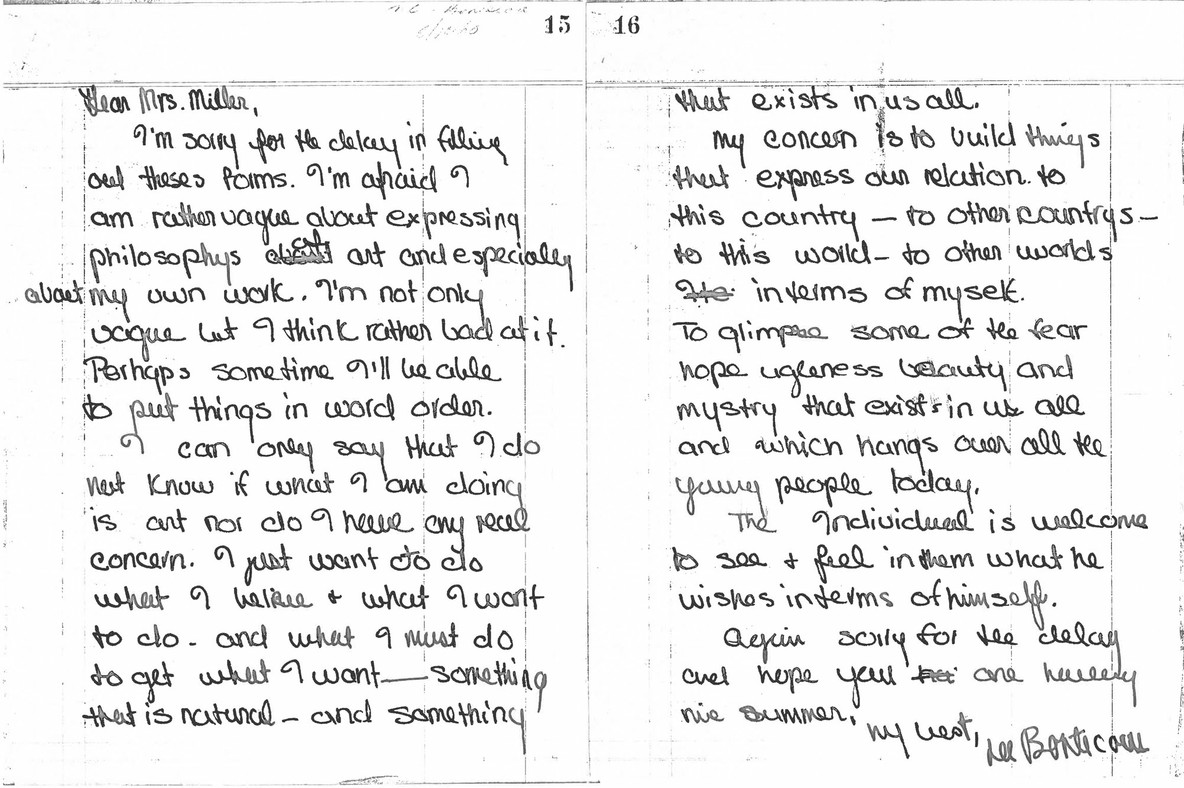 Lee Bontecou's letter to MoMA curator Dorothy C. Miller, dated August 10, 1960. A transcription of the letter is provided below.
Letter from Lee Bontecou to Dorothy C. Miller, received August 10, 1960:
Dear Mrs. Miller,
I'm sorry for the delay in filling out these forms. I'm afraid I am rather vague about expressing philosophys [sic] of art and especially about my own work. I'm not only vague but I think rather bad at it. Perhaps sometime I'll be able to put things in word order.
I can only say that I do not know if what I am doing is art nor do I have any real concern. I just want to do what I believe + what I want to do, and what I must do to get what I want—something that is natural—and something that exists in us all.
My concern is to build things that express our relation to this country—to other countrys [sic]—to this world—to other worlds—in terms of myself. To glimpse some of the fear hope ugliness beauty and mystry [sic] that exists in us all and which hangs over all the young people today.
The individual is welcome to see and feel in them what he wishes in terms of himself.
Again, sorry for the delay and hope you are having [sic] nice summer.
My best,
Lee Bontecou