Living On: Movies to Look Out For at New Directors/New Films
A writer considers the universal push and pull of the storytelling in this year's festival, where the need to stake out one's place in the world feels as urgent as ever.
In Malena Solarz's Album for the Youth, a teenager taking piano lessons tries to replicate a melody from an old audiotape recorded when she was a child. It's a sweet effort to bring forth a song that holds a special place in her heart, but as the tune evolves, it's also a way of asserting her own artistic practice and voice in the world. When she and a friend go to a dinner party, the two learn about the zines drawn by older siblings in their salad days, giving a sense of the creative flowering that goes on with every generation. Each spring, the New Directors/New Films festival, presented by Film at Lincoln Center and The Museum of Modern Art, offers a roster of rising filmmakers who have forged works that boldly look ahead while also situating themselves in relation to what has come before. Within this year's slate, it's especially striking to see how these films can talk to one another, across disparate geographical origins and formal approaches.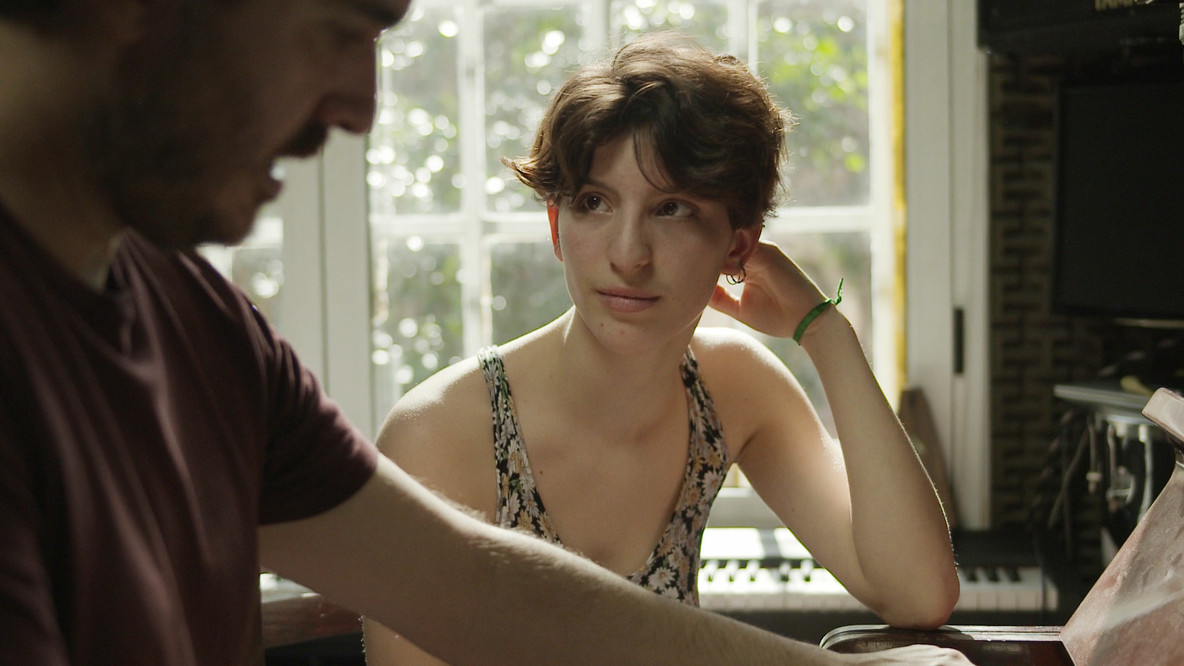 Album for the Youth. 2021. Argentina. Directed by Malena Solarz
If Album for the Youth casts a glowing light on the tender, awkward innocence of its characters, The African Desperate vibrates with the electric intensity of its art-school milieu, coursing with restless energies and anxieties. Director and artist Martine Syms begins at what could be a triumphant moment for Palace (Diamond Stingily)—her passing a final faculty review and celebrating at a graduation party—and yet the school still feels like a proving ground, a minefield of personal and professional challenges. Syms's satire can sting—how each professor is self-absorbed in their own particular way, or the microaggressions Palace encounters from the well-intentioned (or the cynical). But there's also an evident affection for the ways Palace can bond with friends who do see her, aided by the nuanced realism of the film's conversational rhythms and its kinetic music breaks. After getting incredibly high overnight—in what comes to feel like a circuit-frying purge—Palace rushes to make her train out of town and write the next chapter in her future, but with fresh memories of how others continue to turn her art and her own identity into sites of contestation.
The African Desperate. 2022. USA. Directed by Martine Syms
In Dongnan Chen's documentary Singing in the Wilderness, members of the Miao community in China's Yunnan province find their cherished traditions of choral singing turned into a vehicle for government propaganda. The Christian choral group at the center of the film is pressed into service as cultural ambassadors, but according to the deracinating terms of their handler, who forbids religious content and presents the Miao as living museum pieces, noble in their poverty. As tourists stream into their village, the Miao are not consistently compensated for their work—which includes singing "Mamma Mia" on a talent show on TV—and meanwhile, a developer is buying up land from farmers. Any short-term windfalls pale beside the government's grand ambitions, which feel akin to the erasure inflicted upon China's other marginalized populations. Rather than essentialize the Miao predicament, Chen—whose film abounds with lovely portraiture, including transcendent bookending close-ups—spotlights one promising teenage singer who marries a loutish guy from another town, then faces his harassment when she finally takes up chorus again. Her experiences find some echoes in Children of the Mist, another ND/NF selection that looks at a young Hmong woman's entanglement in an undesirable marriage, undertaken by a tradition of kidnapping prospective brides, and shot with in-media-res vérité camerawork.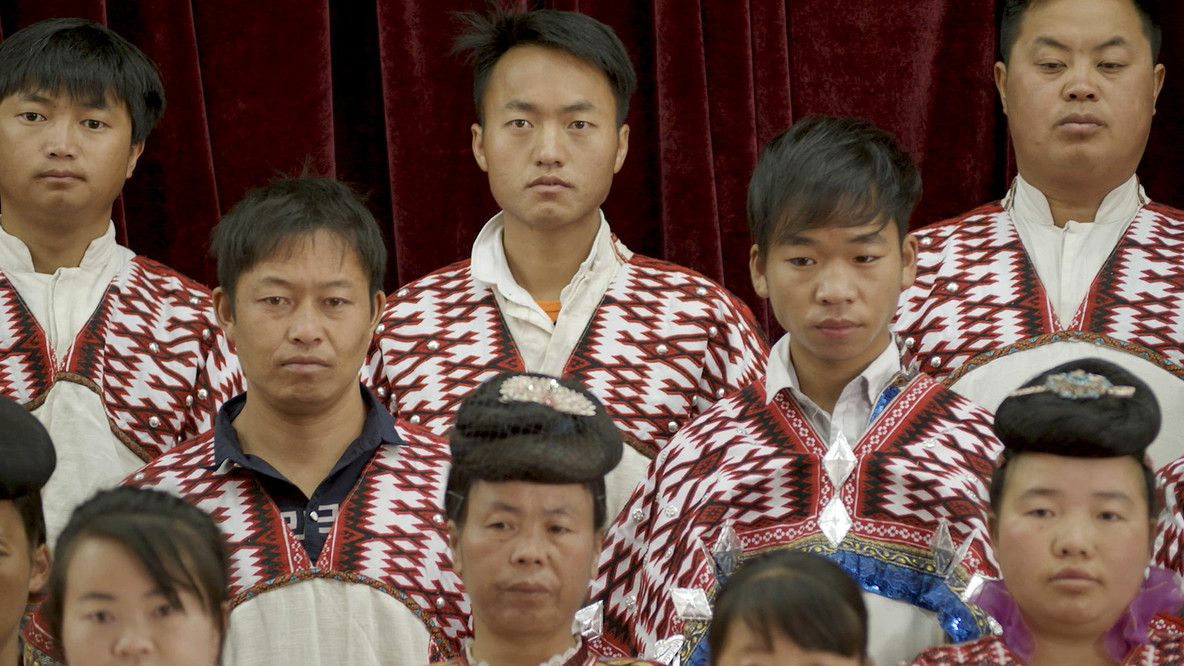 Singing in the Wilderness. 2021. China. Directed by Dongnan Chen
In a wholly different context, Hot in Day, Cold at Night presents another drama of socioeconomic entrapment. With an impressive (and signifying) economy of means, director Park Song-yeol and his cowriter, Won Hyang-ra, play a couple, Young-tae and Jeong-hee, who are caught in a cycle of unemployment and debt. No good deed goes unpunished in their straitened circumstances: Young-tae lends his camera to a friend, who ducks his calls when he wants it back; Jeong-hee fills in as a substitute teacher gig for a friend, only to arrive late and incur resentment from all sides. A certain wry resignation keeps the pair going, and distinguishes the storytelling: the filmmakers shade reactions and staging with a slight but significant dose of exasperated humor—enough to show the spirit still alive behind the pair's fatigued faces, but not so much that an audience could simply laugh off their travails as antic.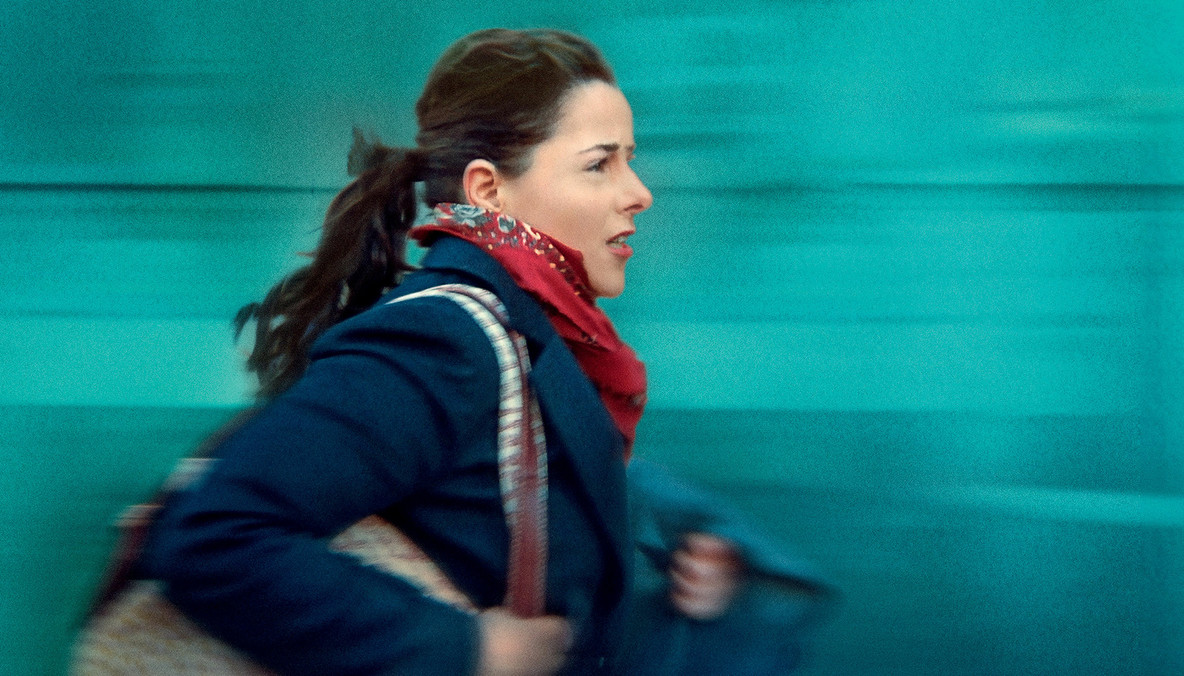 Full Time. 2021. France. Directed by Éric Gravel
The clock-running-out narrative of Hot in Day, Cold at Night has its counterparts in the New Directors lineup in stories that often center the double binds placed on women: Éric Gravel's Full Time, about a single working mother in the Paris suburbs, run ragged by childrearing and job prospects; or Abdullah Mohammad Saad's Rehana, which follows a teacher at a medical school ensnared in ruthless patriarchal politics after filing a complaint. These are dramas in which the present is filled with action yet laced with futility; the protagonists are kept busy beating back a relentless array of obstacles, barely able to secure small victories from one day to the next, much less chip away at deep structural imbalances in society.
The directors of these films resist turning their characters' stories into easily commodified stories of uplift.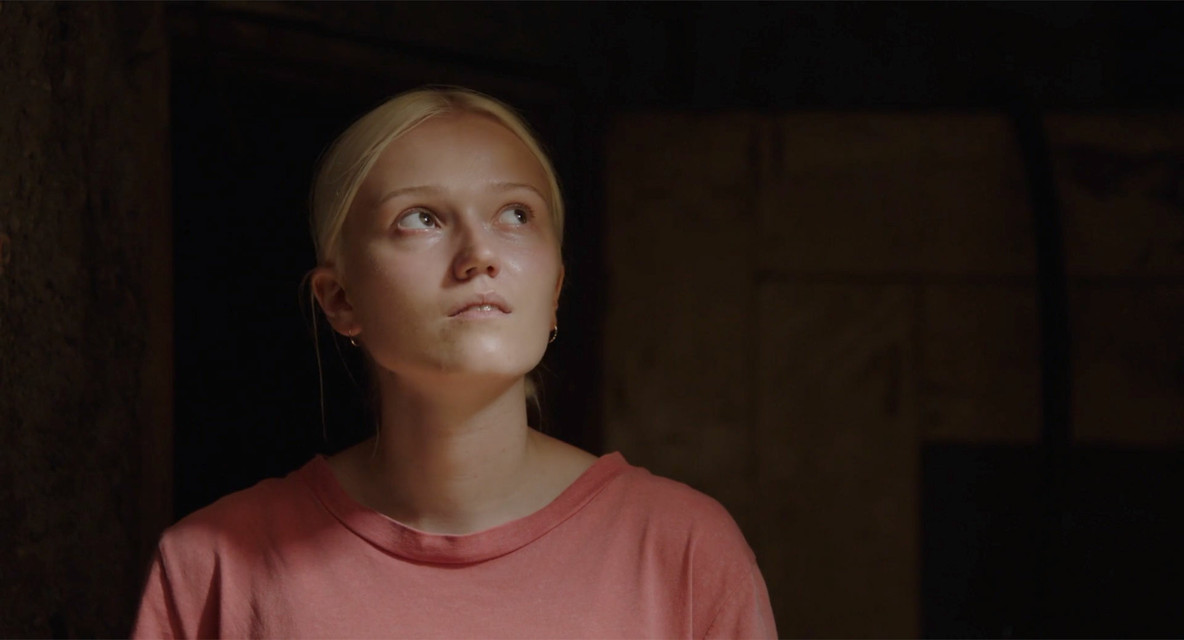 Pilgrims. 2021. Lithuania. Directed by Lauynas Bareiša
The directors of these films resist turning their characters' stories into easily commodified stories of uplift, and there's an intriguing coda, or complement, to be found in Laurynas Bareiša's Pilgrims. The crisply photographed film opens with what looks like the beginnings of a weekend getaway for a Lithuanian man and woman, Paulius and Indre, with only a hint of sinister quietude. Instead, the potential road story detours into Paulius questioning people at a restaurant about his brother's disappearance, and the detour is revealed to be the real journey of the film. But his amateur investigating isn't a matter of solving a mystery, since his brother's fate—including being locked into a trunk, driven around, and shown to partygoers—is a matter of local public record, which even the police consider dealt with. Paulius seeks to air this personal history, to confront others with its violence, and to break out of the inertia of complacency and oblivion. As with other films at New Directors, we're reminded of the importance of telling stories and the way art can insist, often beautifully, on keeping experiences alive.
New Directors/New Films 2022, organized by La Frances Hui (Co-Chair, MoMA), Florence Almozini (Co-Chair, Film at Lincoln Center), Dennis Lim (Film at Lincoln Center), Tyler Wilson (Film at Lincoln Center), Maddie Whittle (Film at Lincoln Center), Josh Siegel (MoMA), Rajendra Roy (MoMA), and Brittany Shaw (MoMA), runs at MoMA and Film at Lincoln Center through May 1, 2022.