A glimpse into this 20th-century tastemaker's literary world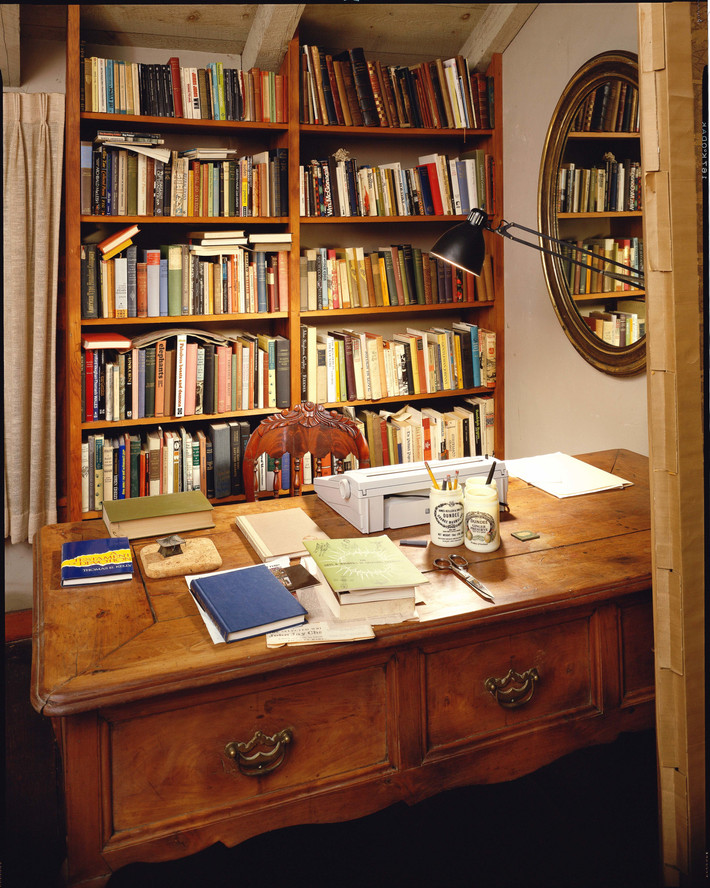 Kirstein's desk and library in his home in Weston, Connecticut. Photo: Jerry L. Thompson
Writing and reading were essential for Lincoln Kirstein, the impresario who is the subject of MoMA's current exhibition Lincoln Kirstein's Modern. Best known as the cofounder, with choreographer George Balanchine, of New York City Ballet and the School of American Ballet, Kirstein also had a rich career as a writer, critic, and editor. As a Harvard undergraduate, at age 19, he founded the literary journal Hound & Horn, publishing T. S. Eliot, Ezra Pound, and Marianne Moore. This experience allowed him to launch himself as a writer and to showcase authors he admired. Over the course of 60 years his bibliography—a volume unto itself—would stretch to nearly 600 entries. In addition to publishing volumes on the artists he championed, he took on subjects such as Hollywood stars and fairytale cats, tap dancers and Buddhist temples. Looking back, Kirstein recalled the way the written word had broadened his horizons. "I was an adventurer; Hound & Horn was my passport."
Below, you can read about 10 of Kirstein's texts—published between 1932 and 1992—and glimpse this 20th-century Renaissance man's literary world.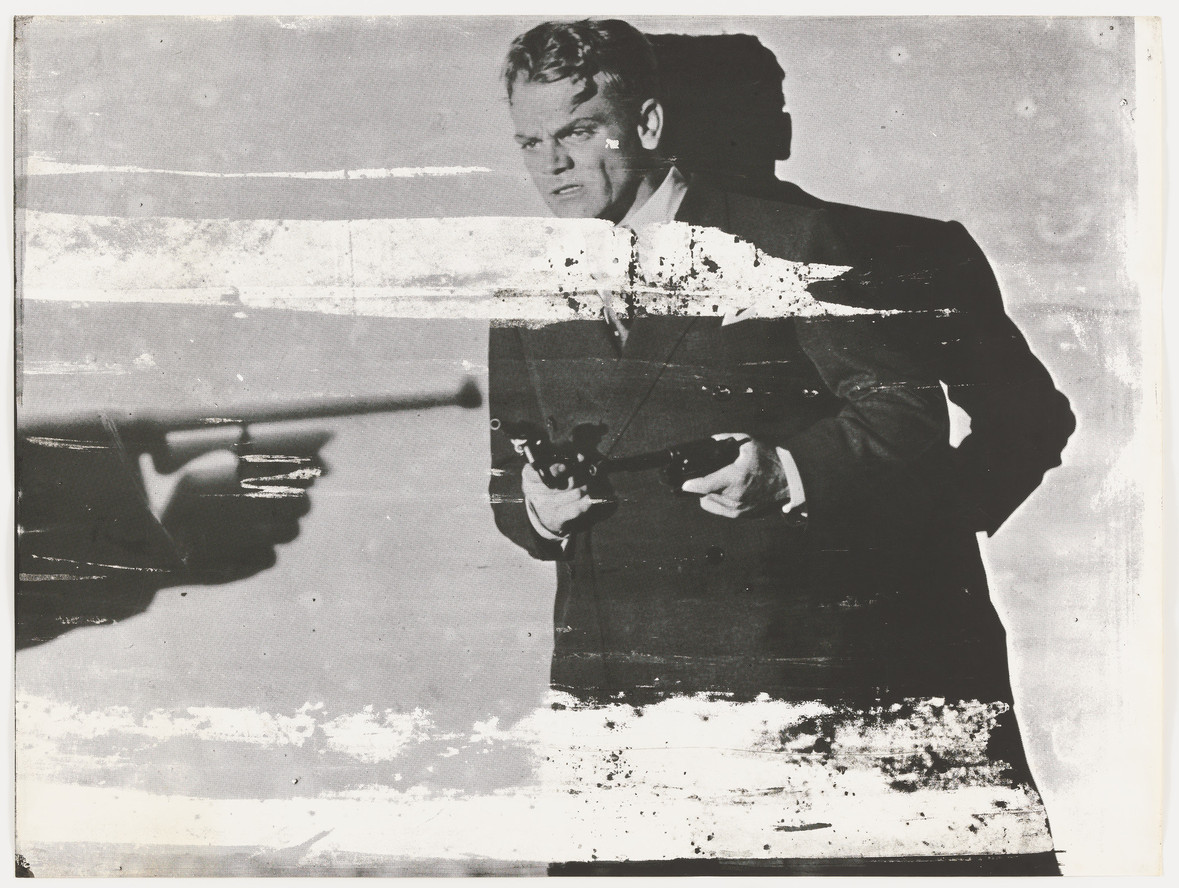 Andy Warhol. Cagney. 1962
"Film Chronicle: James Cagney and the American Hero," Hound & Horn 5, no. 3 (April–June 1932), 465–67.
As early as 1932, Kirstein was writing and publishing serious film criticism in his magazine Hound & Horn. He would go on to found one of the earliest, if short-lived, journals dedicated solely to cinema, Films (1939–40). James Cagney was one of his favorite actors; in this essay, he declared him "as finished and flexible an artist as there is in the talkies today." Kirstein chatted on the phone with Cagney, encouraging him to take on interesting projects, and he rhapsodized about him in his diary.
Blast at Ballet: A Corrective for the American Audience (New York: the author, 1938)
By 1938, Kirstein had been working for years to establish a permanent foothold for ballet in the US. To that end, he published books that taught performers and audiences about dance's traditions, including a comprehensive history, biographies of prominent dancers, and a ballet primer. Emblazoned with a patriotic eagle, this book was Kirstein's "Program and Manifest." A reviewer neatly summarized Kirstein's position, "There is no reason except prejudice why we should not, and every reason in logic why we should, develop our own American ballet."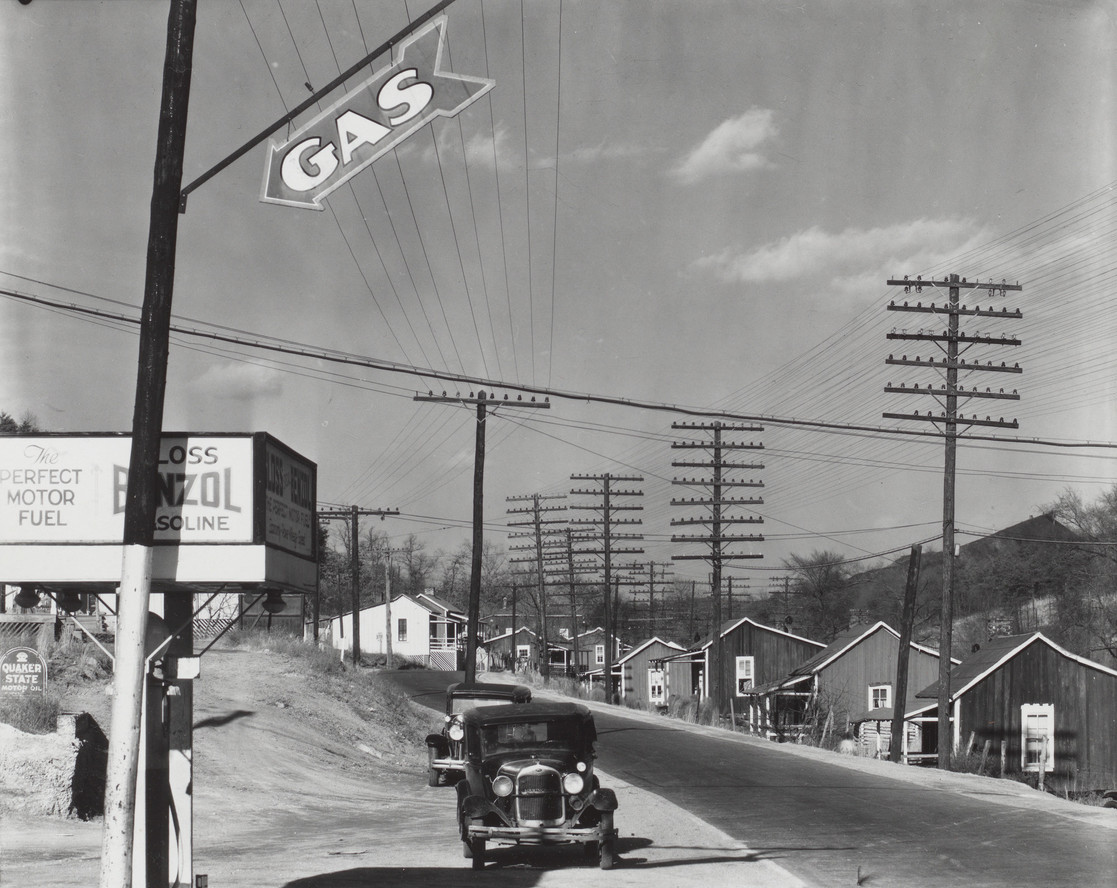 Walker Evans. Roadside View, Alabama Coal Area Company Town. 1936
Walker Evans, American Photographs (New York: The Museum of Modern Art, 1938)
While he was touring the country with his dance company, Ballet Caravan, Kirstein found time to write the essay for—and help sequence the images in—this now-iconic publication. "The photographic eye of Walker Evans represents much that is best in photography's past and in its American present," he declared. American Photographs solidified Walker Evans's reputation as one of the most significant photographers in the US. The book, and its accompanying exhibition, depicted the country with what Kirstein called its "disintegration and its contrasts."
Jackson Pollock. Number 1A, 1948. 1948
"The State of Modern Painting," Harper's Magazine 197, no 1181 (October 1948), 47–53.
Kirstein's opinions about art were passionate and unwavering and not always in sync with his contemporaries. MoMA's support of Abstract Expressionist painting ran counter to Kirstein's taste. He thought painters like Jackson Pollock, whose work the Museum first acquired in 1943, lacked "stable technical processes and rational craftsmanship." "Where are our standards of judgment?" Kirstein asked in this published argument against the ascendant style of art. He criticized MoMA and its founding director, Alfred H. Barr Jr., for encouraging contemporary artists to ignore art's history and techniques.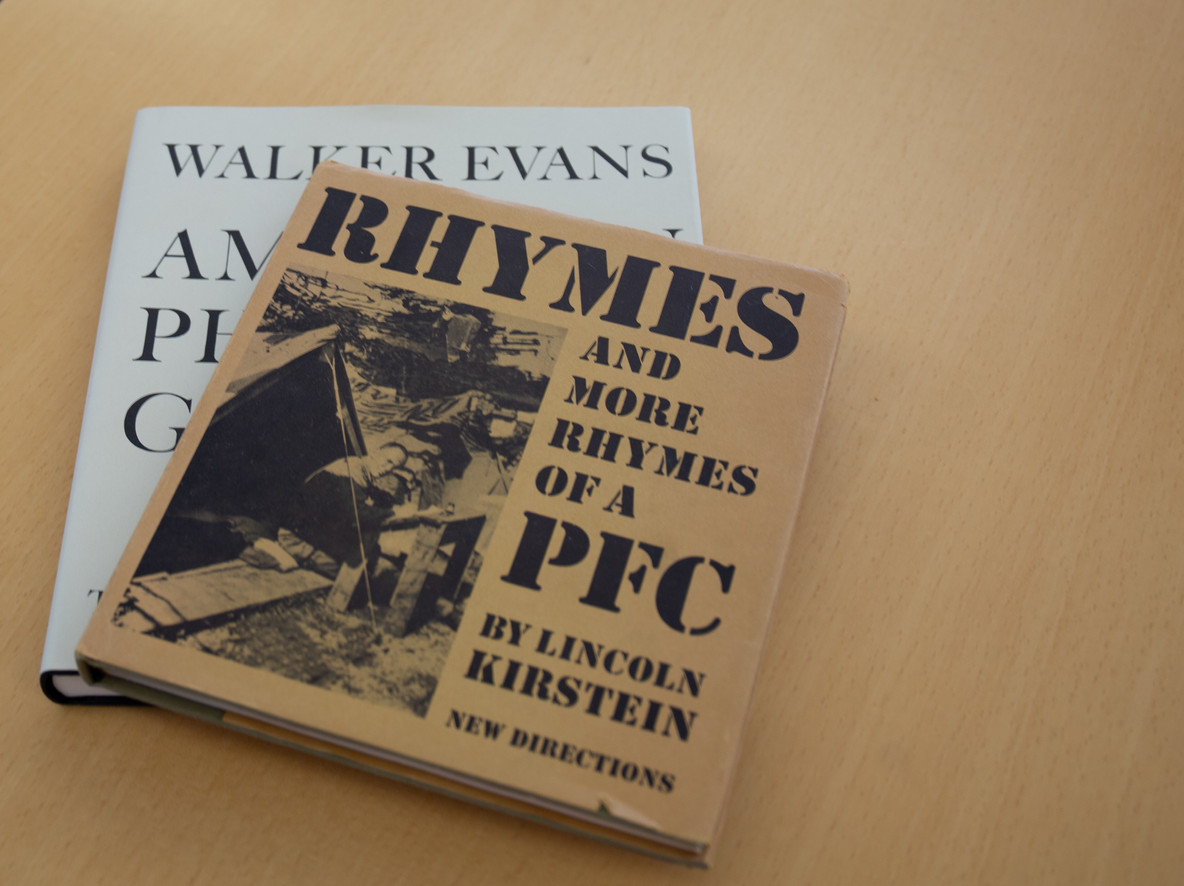 Rhymes and More Rhymes of a PFC (New York: New Directions, 1966)
Kirstein wrote poetry and fiction throughout his life. He penned this volume while he served in the army during World War II. He was deployed to Europe in 1944, where he was one of the Monuments Men, who recovered art looted by occupying Nazi forces. Rhymes and More Rhymes of a PFC follows Kirstein's experience, from training and transport across the Atlantic to witnessing the aftermath of violence. Kirstein's friend, the poet W. H. Auden, called the poems "by far the most convincing, moving and impressive book [dedicated to World War II] I have come across." This second edition includes a larger selection of poems than those originally published in 1964.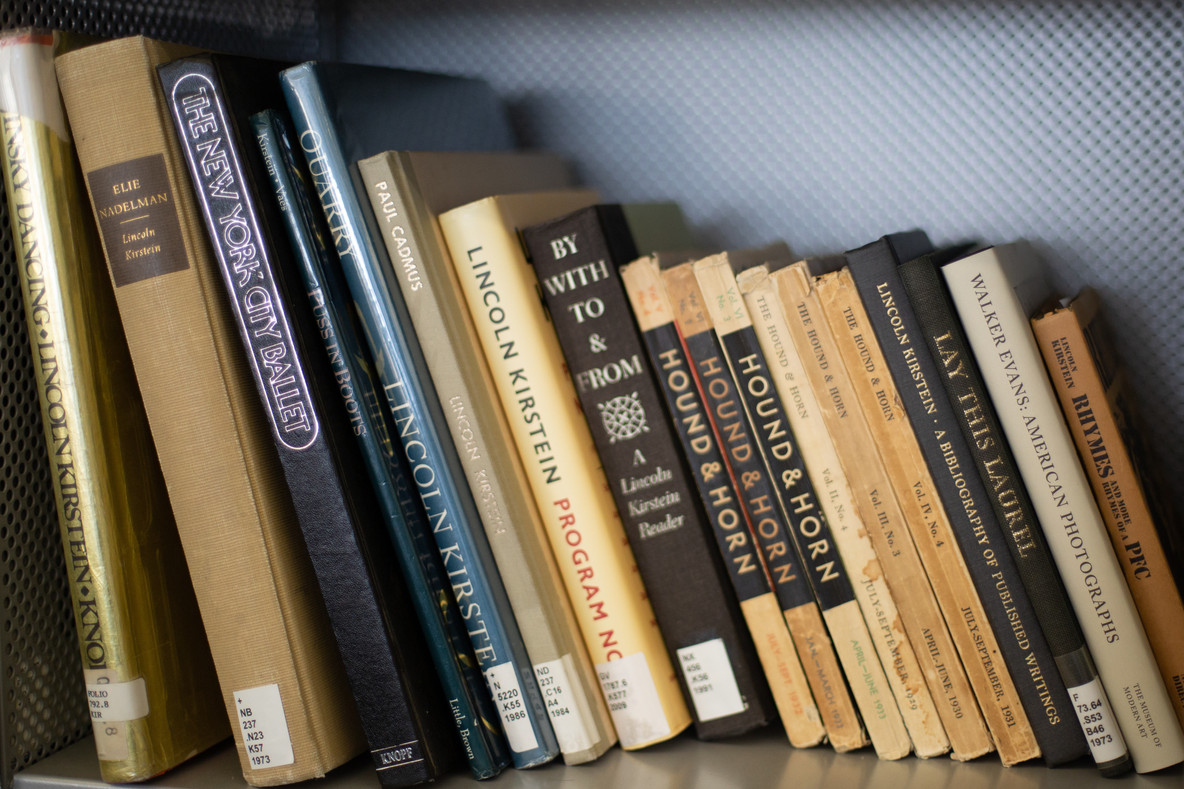 Lay This Laurel: An Album on the Saint-Gaudens Memorial on Boston Common Honoring Black and White Men Together Who Served the Union Cause with Robert Gould Shaw and Died with Him July 18, 1863 (New York: Eakins Press Foundation, 1973)
In part because of his namesake (his father was a fan of Abraham Lincoln), Kirstein felt a connection to the Civil War. Lay This Laurel tells the story of the first black soldiers to fight for the Union Army through a close look at Augustus Saint-Gaudens' monument in Boston to that regiment's fallen. The 54th Massachusetts Volunteer Infantry Regiment was later made famous by the 1989 movie Glory, which was partially inspired by this book. Kirstein's growing engagement with the Civil Rights movement spurred his collaboration with photographer Richard Benson. He wrote that the "crucial situation in which black Americans now find themselves proposes an element of urgency in this focal masterpiece."
The New York City Ballet (New York: Knopf, 1973)
When Kirstein first met Russian-born choreographer George Balanchine in the summer of 1933, he wrote hopefully, "I like to imagine we got on well." They got on well enough for Kirstein to convince Balanchine to come to the US, beginning their long and productive collaboration. Formatted like a diary, this book is as much about Kirstein as about the ballet, documenting his first love of dance in entries that begin with his childhood. He published an expanded version, called Thirty Years, celebrating the company Kirstein founded with "Mr. B," as Balanchine was called.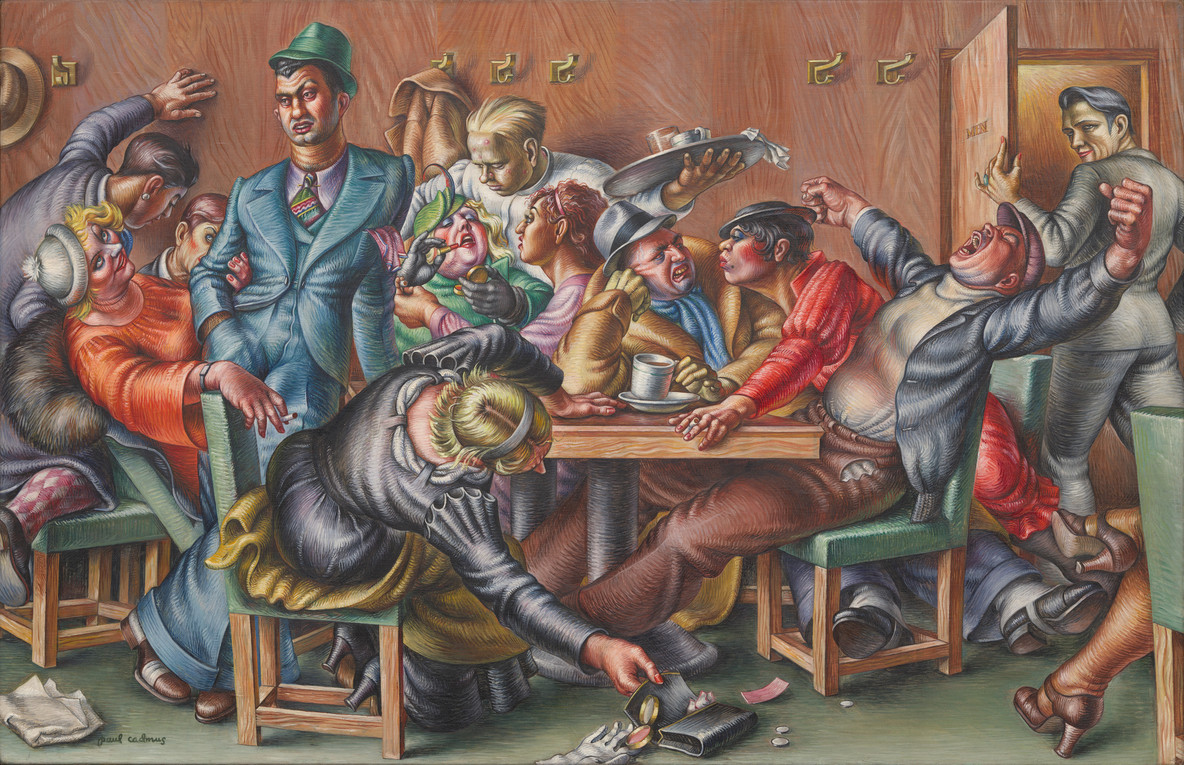 Paul Cadmus. Greenwich Village Cafeteria. 1934
Paul Cadmus (New York: Imago Imprint, 1984)
Kirstein wrote of meeting Paul Cadmus, "the sailor painter," in his diaries in 1936. As he would often do, Kirstein consolidated interests by commissioning Cadmus to design sets and costumes for the 1938 ballet Filling Station. Kirstein and Cadmus were close for over 50 years, becoming family through Kirstein's marriage to Cadmus's sister Fidelma. In this book, Kirstein—who had relationships with both men and women—identified the "pervasive and transparent homoerotic element" of Cadmus's work as the cause of the artist's relative lack of support by major museums.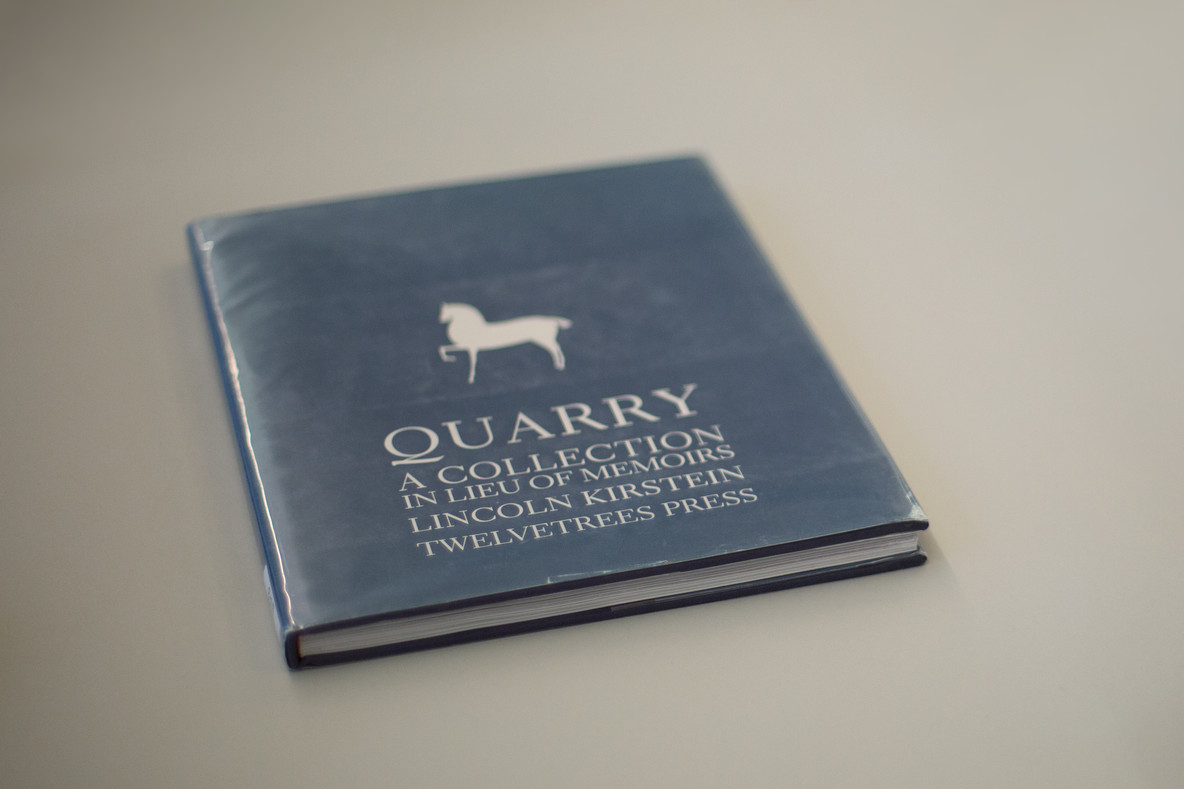 Quarry: A Collection in Lieu of Memoirs (Pasadena, California: Twelvetrees Press, 1987)
In Quarry, the objects Kirstein lived with serve as a kind of portrait. He worked with photographer Jerry Thompson to document the interiors of his house; instead of focusing on individual objects—oil paintings, cat kitsch, elaborate drapery, American folk art, bronzes from Benin, and more—Thompson captured tableaux. Kirstein reflected on the images in the accompanying text, captioning the photographs with his memories and thoughts about the art he lived with. The book served as a memoir for Kirstein, who also published an anthology, By With To & From: A Lincoln Kirstein Reader, and a more traditional reflection, Mosaic.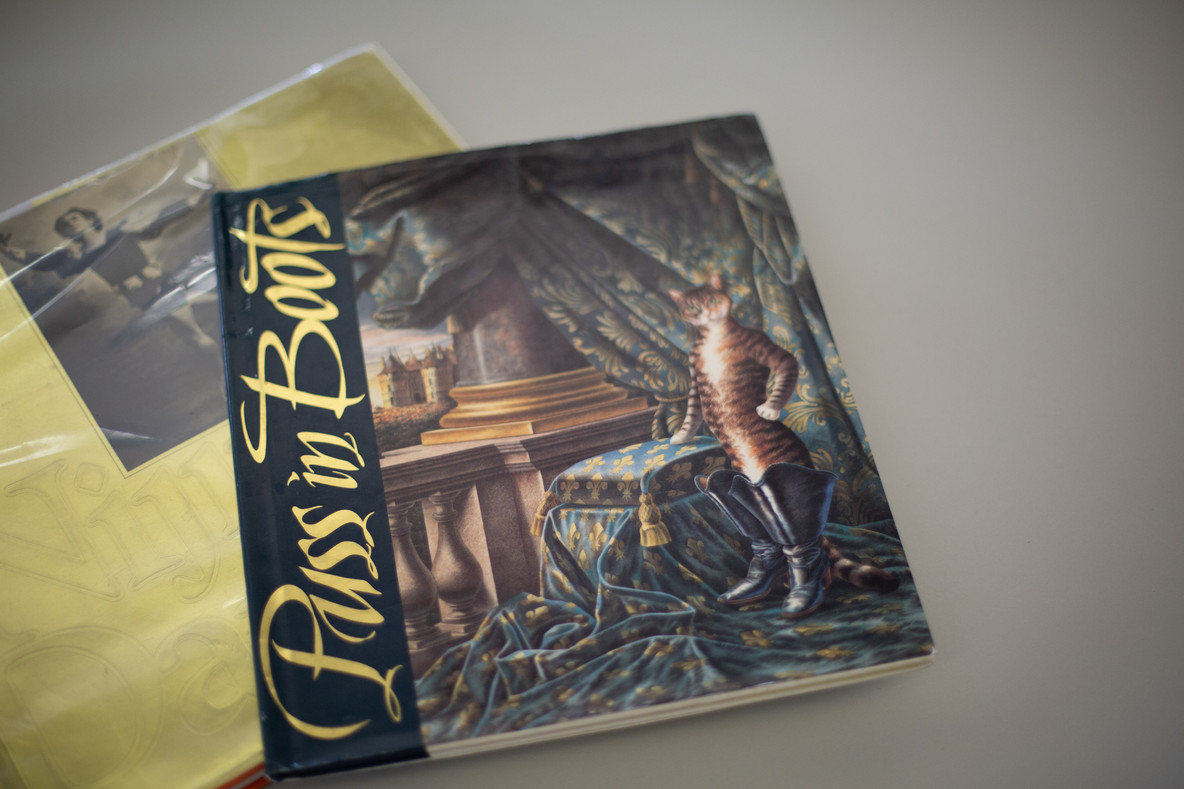 Puss in Boots (Boston: Little Brown, 1992)
Kirstein based this book, with illustrations by Alain Vaës, on the 1697 fairy tale by Charles Perrault. It condenses the original story and matches the text to images that one reviewer described as "high Baroque splendor." Two years earlier, Kirstein had commissioned a ballet on the same subject for the School of American Ballet. Kirstein was a lifelong animal lover, but he especially loved cats. He told The New York Times, "I'm crazy about cats...They're the best models for dancers. When you think of dancers, do you think first of a dog?"
Lincoln Kirstein's Modern is on view through June 15, 2019, and is organized by Jodi Hauptman, Senior Curator, and Samantha Friedman, Associate Curator, Department of Drawings and Prints. Get your tickets today.