Ten books offer a sense of Kirstein's literary tastes, from war journalism to a cultural history of the cat.
Writing and reading were essential activities for the polymathic impresario Lincoln Kirstein, the subject of MoMA's exhibition Lincoln Kirstein's Modern. Best known as the cofounder, with choreographer George Balanchine, of New York City Ballet and the School of American Ballet, Kirstein was also a writer, editor, and critic. He lived with and among books in his Connecticut home—floor-to-ceiling shelves were packed with volumes of wide-ranging subject matter: dance history of course, but also religion, philosophy, poetry, biology, and witchcraft. The 10 works below, written by Kirstein's friends and colleagues—authors he admired, and some of whom he published in the three magazines he founded and edited—offer a sense of his literary taste. Reflecting the vast scope of Kirstein's omnivorous curiosity, this selection stretches from war journalism to one of the first novels to address homosexuality openly to a cultural history of the cat.
Illustrations are by Jennifer Tobias, MoMA's Reader Services Librarian. These drawings depict either the first edition of each publication or the edition that Kirstein owned.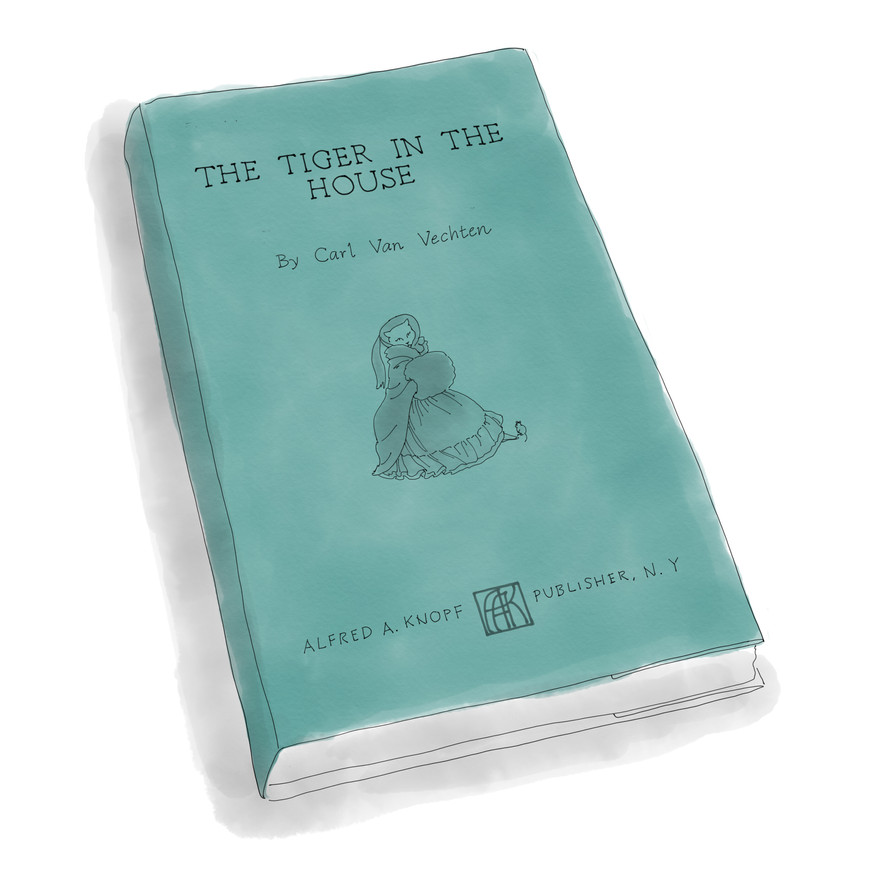 Carl Van Vechten, The Tiger in the House: A Cultural History of the Cat (New York: Alfred A. Knopf, 1920)
While privately recording his own "splendid drunken twenties," Carl Van Vechten famously and controversially chronicled the Harlem Renaissance. At the same time, he wrote dance criticism—a selection of which Kirstein published in his magazine Dance Index. Kirstein delivered a eulogy at Van Vechten's funeral, saying that he "taught me many things, the most important being a sense of the individual, idiosyncratic authority of elegance as style." This book is certainly idiosyncratic: a paean to felines in literature and culture, from "[Émile] Zola's roving Angora," to Christopher of Hapsburg's plan for battle cats. Kirstein shared with Van Vechten a passion for house tigers.
Muriel Draper, Music at Midnight (New York and London: Harper & Brothers Publishers, 1929)
Muriel Draper wrote Music at Midnight about the glamorous salon she held in London in the 1910s. The book was a success and led to a career as a columnist and radio host. Kirstein knew her in New York, where she continued throwing parties attended by figures such as MoMA's founding director Alfred H. Barr Jr., photographer Walker Evans, and the opera singer Paul Robeson. During their intense, sometimes sexual, relationship, Draper fueled Kirstein's interest in leftist politics and the spiritual teachings of the mystic Gurdjieff.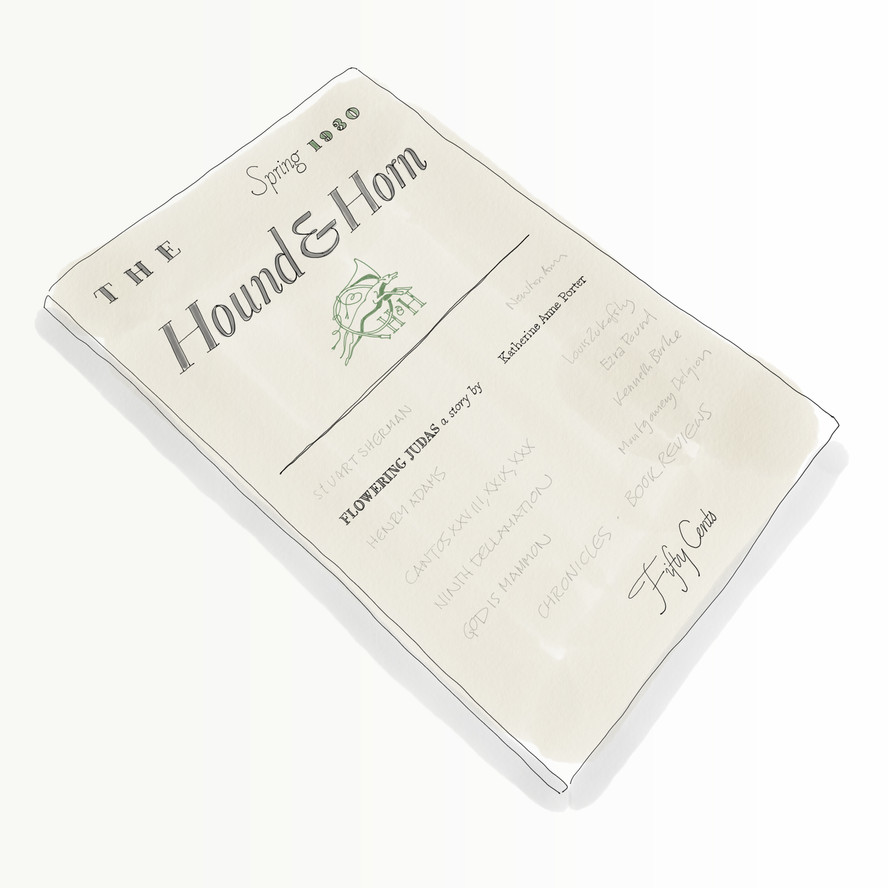 Katherine Anne Porter, "Flowering Judas," Hound & Horn 3, no. 3 (April–June 1930), 316-331.
Kirstein published Katherine Anne Porter's "Flowering Judas" in his literary magazine Hound & Horn years before the two met. The story about a politically engaged "gringita" working with Mexican Revolutionaries echoes Porter's own early-twenties experiences in Mexico, where she reported on the aftermath of that country's revolution. Kirstein met Porter later through friends in Paris, where she was part of the expatriate community of American writers and artists. He wanted to commission Porter to author a libretto about the Puritan minister Cotton Mather, but it never materialized.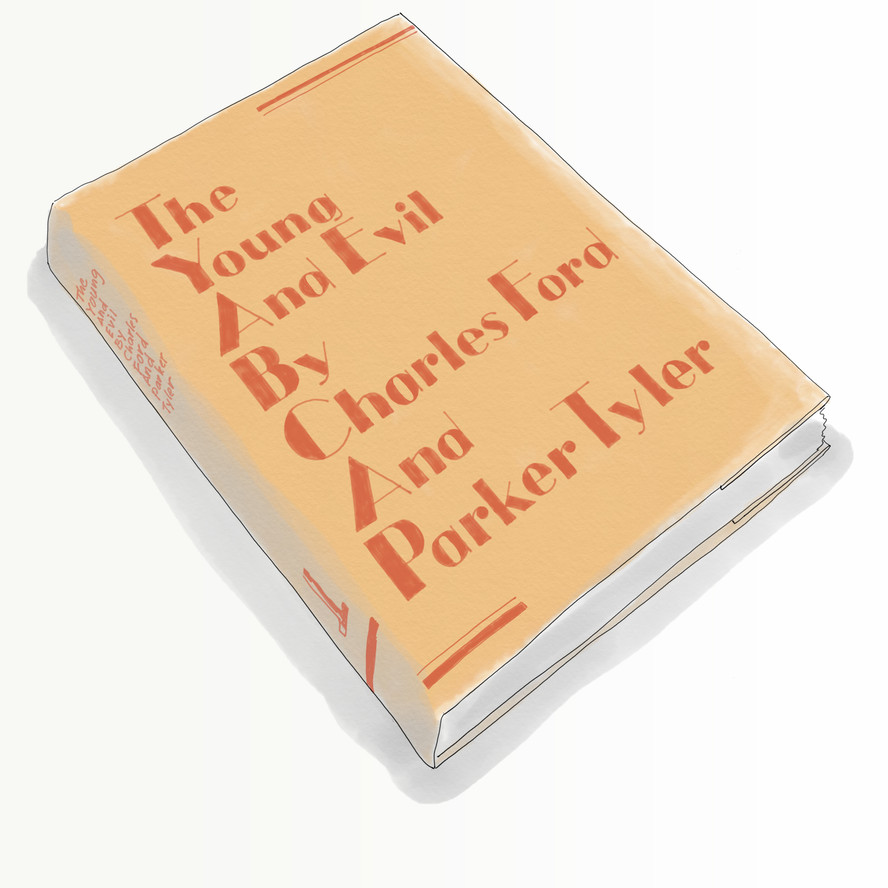 Charles Henri Ford and Parker Tyler, The Young and Evil (Paris: Obelisk, 1933)
Ford, a poet and editor, and Tyler, an author and film critic, were part of Kirstein's circle of friends from the early 1930s on. At the center of this group was Pavel Tchelitchew, Ford's lover and one of Kirstein's closest friends and favorite artists. This short novel depicts the homosexual community in Greenwich Village in the 1920s. The authors treat the queer life of their protagonists frankly and vividly—featuring drag balls, cruising, and the danger they faced from the public and police. At nearly the same time, Kirstein published a largely autobiographical novel, Flesh Is Heir, set in his own '20s scene.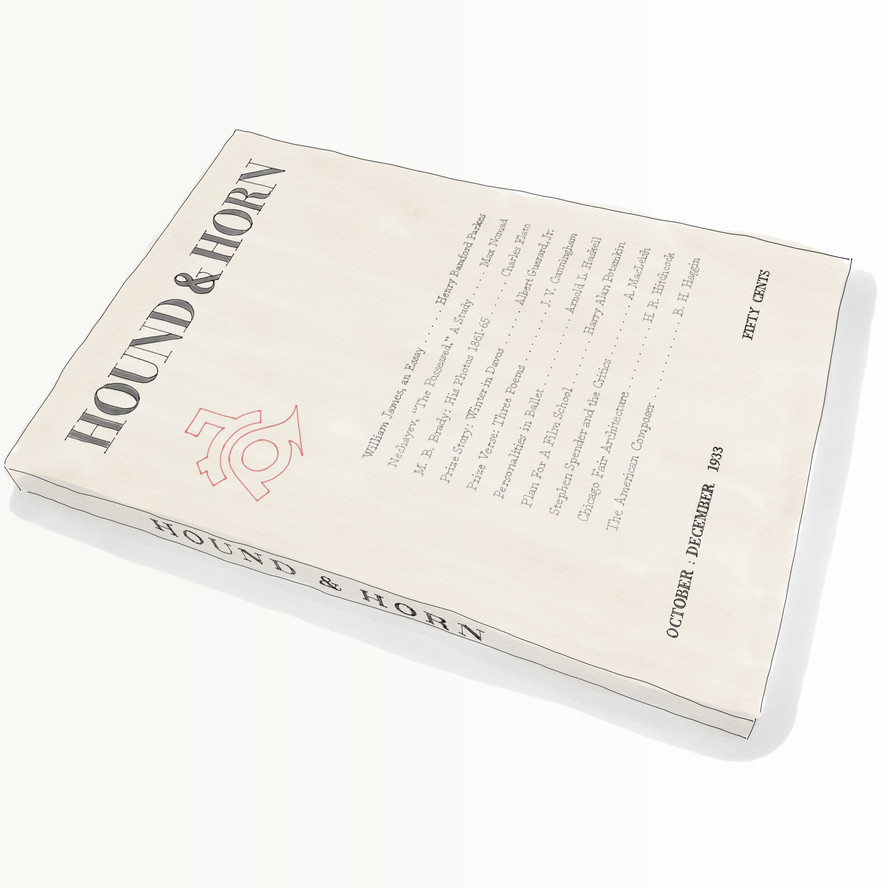 Marianne Moore, "The Plumet Basilisk," Hound & Horn 7, no. 1, (October–December 1933), pp. 29-34.
Kirstein published poet Marianne Moore's work in Hound & Horn, and later commissioned her appreciation of ballerina Anna Pavlova for his magazine Dance Index. In this characteristic poem, Moore freely combines current events, biology, and mythology with richly evocative animal imagery. Kirstein and Moore maintained a friendship throughout her life; he published one of her poems in a New York City Ballet souvenir program in 1962 and dedicated his 1966 book Rhymes and More Rhymes of a PFC to her.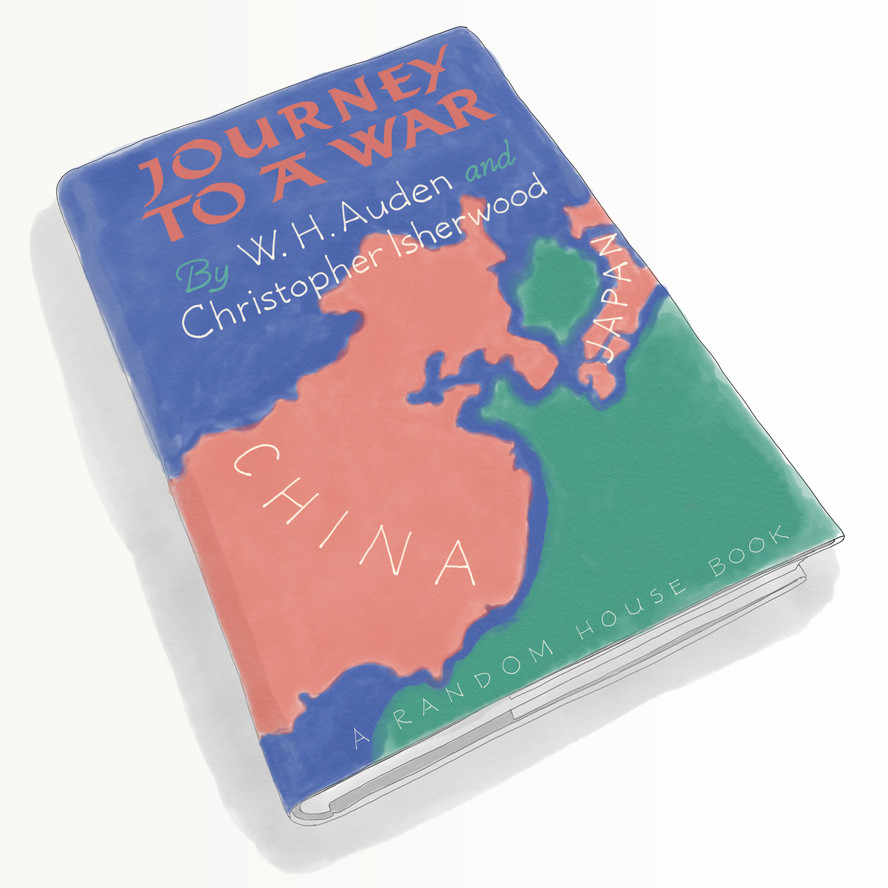 W. H. Auden and Christopher Isherwood, Journey to a War (New York: Random House, 1939)
Poet W. H. Auden and novelist Christopher Isherwood were commissioned by their publisher to write a travel book about China in an unlikely time, a year into the Second Sino-Japanese War and on the eve of open hostilities in Europe. Part of Auden's contribution was in verse and Isherwood infused his text with signature drama. One reviewer thought it was audacious to write about war in this way, but Kirstein thought it a triumph. He rhapsodized in The Nation: "[Isherwood's] diary makes the tiresome war glow with klieg-lit back-stage reality. …. [Auden] has the fiercer courage of being able to state disagreeable truth about even our lives, and those who are on 'our side.'"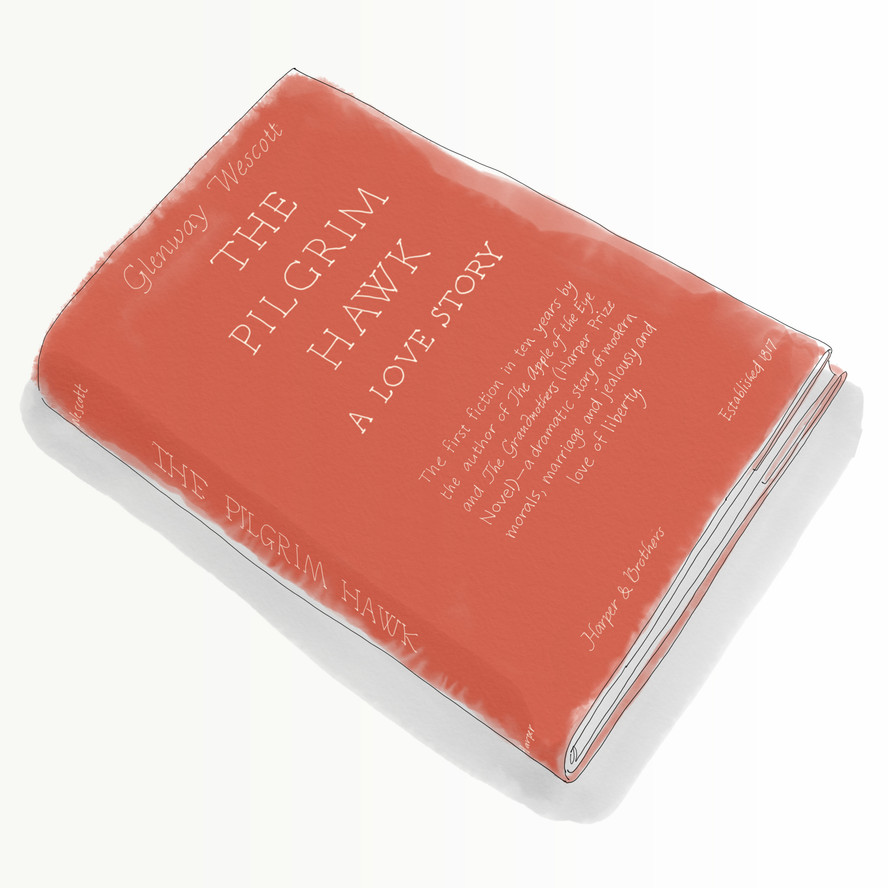 Glenway Wescott, The Pilgrim Hawk (New York: Harper & Row, 1940)
First published in Harper's Magazine, The Pilgrim Hawk was a runaway hit. Taking place over the course of a single afternoon in France, the book was called "short, percipient and pretty brilliantly written." The hawk, Wescott wrote, is "a metaphor, for everything bestial and instinct-ridden." With Monroe Wheeler—his life partner and later MoMA's director of Exhibitions and Publications—Wescott was a central member of Kirstein's circle.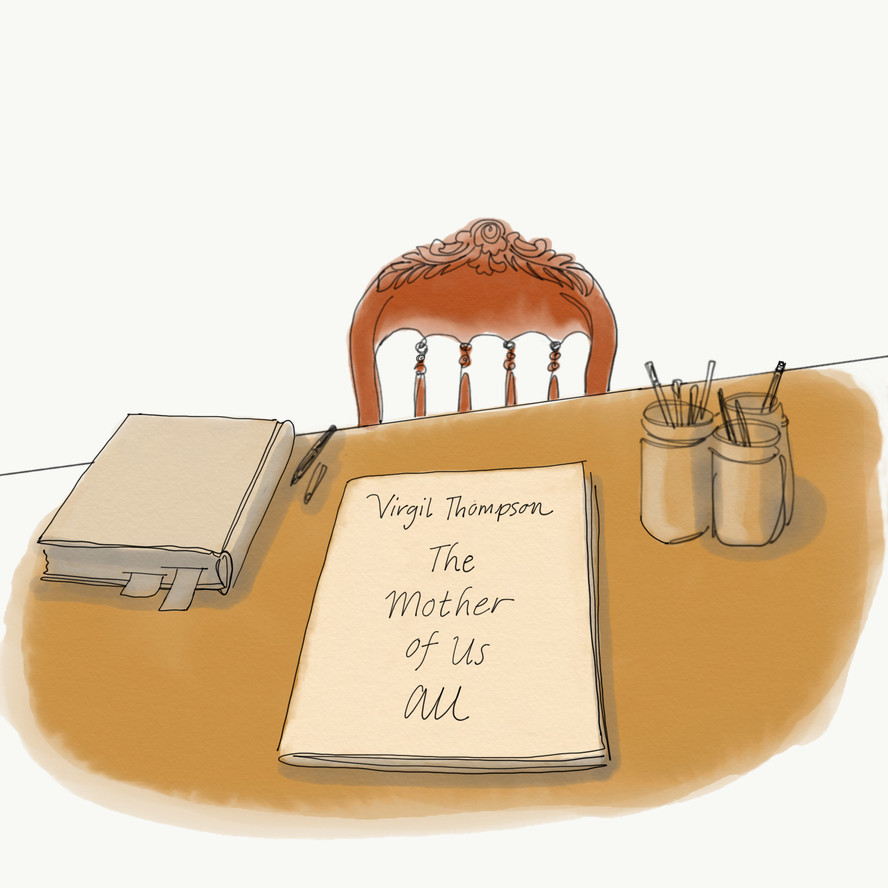 Gertrude Stein, libretto for The Mother of Us All (1947)
Music by Virgil Thomson
Premiered Brander Matthews Hall, Columbia University, New York, May 7, 1947
Revived Phoenix Theatre, New York, April 16 and 23, 1956
Kirstein co-produced a two-night revival of this opera with a libretto by Stein in 1956. Stein and Virgil Thomson also worked together on the writer's Four Saints in Three Acts, featuring sets by the artist Florine Stettheimer and a then-controversial, all-black cast. A reviewer declared that the "trail of foppishness and pose and pseudo-intellectuality is over it all," but that nonetheless the opera was "encouraging to those who anxiously await a brighter day in the annals of American lyric drama." A longtime friend of Kirstein's, Thomson had written the music for one of his most successful Ballet Caravan productions, Filling Station (1938). The Mother of Us All took women's suffrage as its subject, featuring Susan B. Anthony as the central character.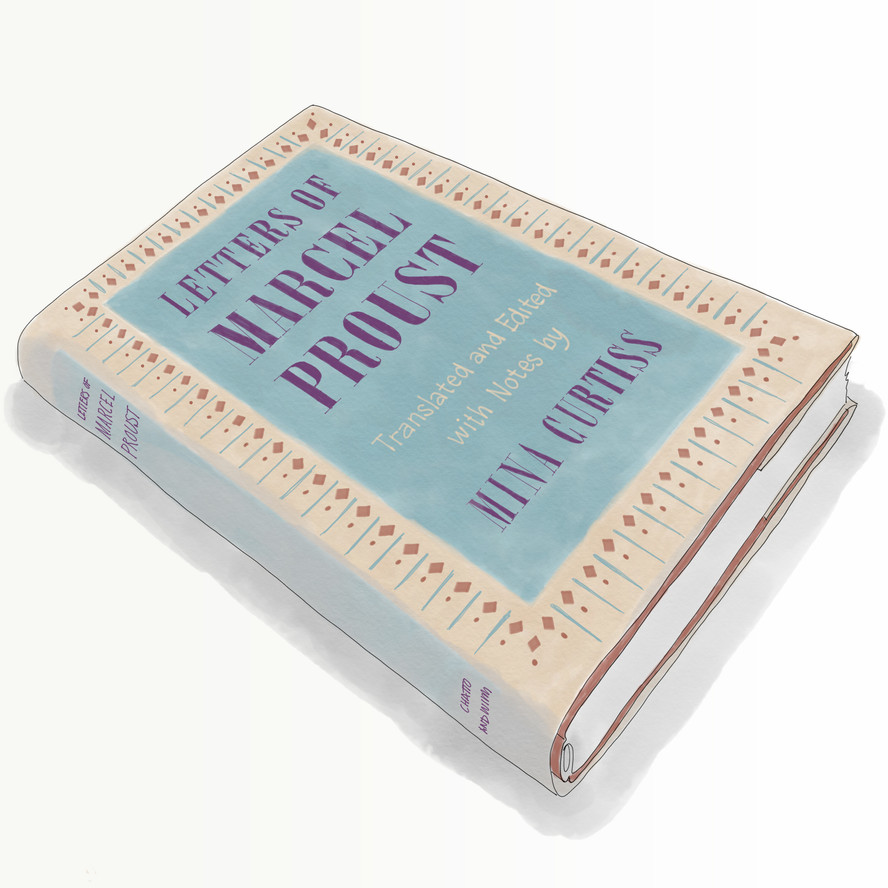 Mina Kirstein Curtiss, Letters of Marcel Proust (New York: Random House, 1949)
Kirstein's sister Mina was one of the people he was closest to throughout his life. Like her brother, Mina was a serious scholar with a varied career. She was a professor of English at Smith College as well as a collaborator with Orson Welles on the radio program Mercury Theatre on the Air. Her Letters of Marcel Proust demonstrates her expertise in French culture, providing readers what a reviewer called a "comprehensive self-portrait of Proust…artfully framed…in her sober commentary."
Donald Windham, The Warm Country: Short Stories (New York: Scribner's, 1962)
Windham met Kirstein through mutual friends after the aspiring writer's arrival in New York. Kirstein hired the young Atlantan to edit Dance Index in 1942, but Windham left the magazine after his collaboration with Tennessee Williams. Kirstein's friend E. M. Forster wrote the introduction to this volume of stories set mostly in the southern US: "To my mind the most important thing about [Windham] is that he believes in warmth. He knows that human beings are not statues but contain flesh and blood and a heart…."
Read more about Kirstein as a writer. Lincoln Kirstein's Modern is on view through June 15, 2019, and is organized by Jodi Hauptman, Senior Curator, and Samantha Friedman, Associate Curator, Department of Drawings and Prints. Get your tickets today.