The artist ruminates on current issues, daily rituals, and memories of past travels while in quarantine.
This letter is a part of Performing at a Distance, an artist project that unfolds with one letter a week.
Dear Ones:
Fragments April May June 2020
Sea tangle. Seaweed? Or entanglement. Watching the curve. The next wave
Remembering all the new concepts developing in relation to the situation.
Masks. Reminds me of the veils women wore in Sidon Lebanon. South of Beirut.
A beautiful city before the war that I visited in the sixties with my mother.
Black semi transparent chiffon.
Remote distancing device.
As I walk in mask from now on
This image of women in veils remains.
Friends my age remember WWll. But this is different. The enemy is invisible
There are always beautiful days. Rainy days windy days. Watching the bare barnacles slowly turn green. We watch the news at night.
A boat in the mist the sunlight in azure waters of the Caribbean during WWll.
My father.
The crow who wishes to meditate.
Anna Akhmatova writes:
Why is this age worse than earlier ages?
In a stupor of grief and dread
Have we not fingered the foulest wounds
and left them unhealed by our hands?
In the west the falling light still glows,
and the clustered housetops glitter in the sun,
but here Death is already chalking the doors with crosses,
and calling the ravens, and the ravens are flying in.
1919.
Self-recognition. Do we recognize ourselves?
Remember those who wore masks to care for others many had no masks.
Headlines.
Swimming.
Rituals of other cultures.
My rituals.
I read
Tale of Genji
Lincoln in the Bardo
I look at Ozu, Mizoguchi
Larissa Sheptico, Ukranian film director. Wings, 1966.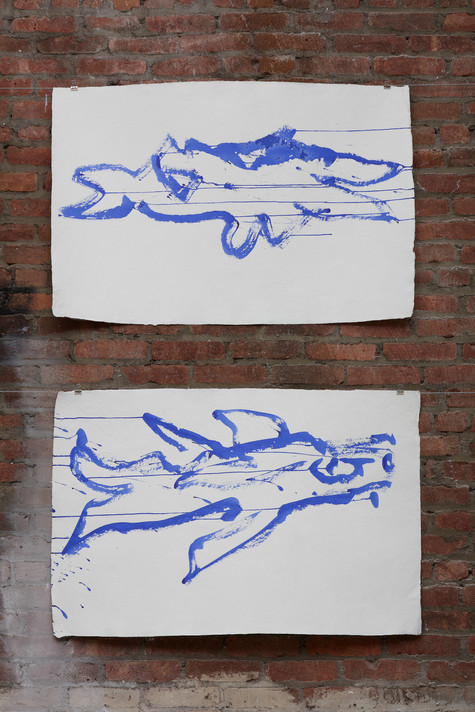 Joan Jonas.Drawings from Reanimation. 2010/2012/2013.
There are always beautiful days. Rainy days windy days. Watching the bare barnacles slowly turn green. We watch the news at night.
Joan Jonas
Ovid's Metamorphoses.
Little girl lost found with her nurse escaping from arranged marriage with old man in country. Marries someone else. Genji
Rescues her. Is attracted which makes her uncomfortable.
Drawing birds while confined.
How many gone.
Infinite emptiness of Buddhist suchness.
Tale of Genii by a woman in tenth Century Japan.
Place of women hidden but productive. Calligraphy, painting, music, dance`````
Reading—what is place of women in history.
Request to communicate with eels in the Tokyo aquarium. They miss human contact. The eels in the sand. Let's call them. The line was busy.
Dreamed Ozu (my dog) licked my face.
Someone said now you will get it.
Woman killed in alligator. Attack. She walked right to the edge of the lagoon.
Sleeves damp with tears. Weeping willow Genji.
Memories: Black Hat Ceremony (Tibet).
(Genji):
What I took to be the coming twilight,
The time when evening cicadas sing was in fact the shadow of the mountain
how fiercely must those winds blow across those strands
During the time when endless waves drench the sleeves. Of one who is longing from afar
Reflected on the mirror-like surface of the pond where this ice melts away. Two faces unlike any in this world.
Films. Wings. Cranes are Flying. Bunny Lake Is Missing.
Poet Ras Rod walked around the parameters of Jamaica to protest plastics in the ocean. It took 45 days.
Now "shining a spotlight on entrenched inequalities."
Looking at the past. Do things change?
We hear the voice of George Floyd
I hear the voices outside my window
In protest.
We must change.
Love from Joan
Joan Jonas is an artist whose work is in MoMA's collection. She lives and works in New York, NY. Her installation Mirage is currently on display in the Museum's fourth-floor collection galleries.