From Storage to Gallery: Florine Stettheimer's Four Panel Screen
Hear about how one forgotten work became the focus of a new gallery.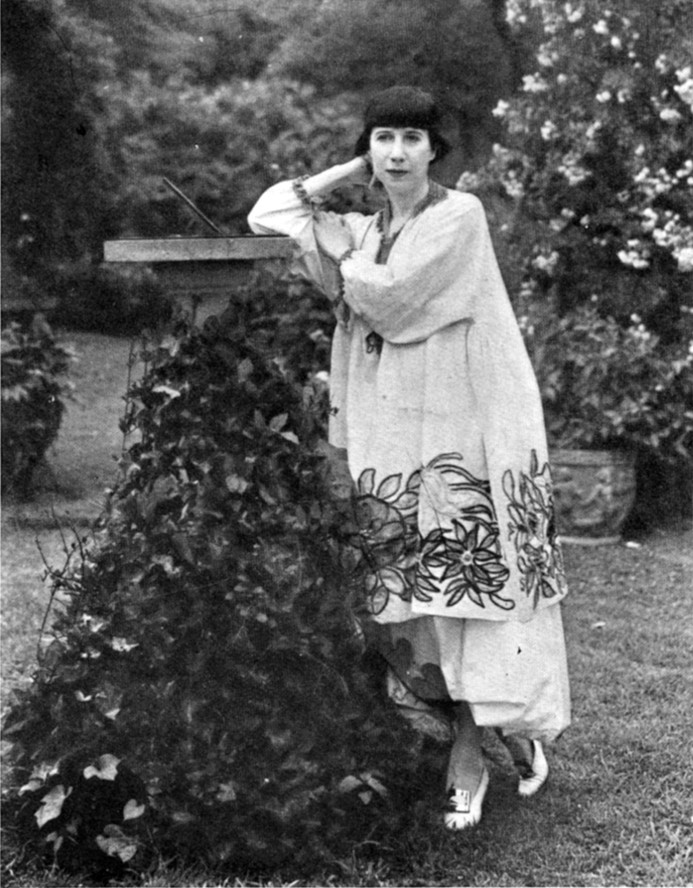 Florine Stettheimer, American artist, in her Bryant Park garden c.1917-1920.
Many mysteries surround Florine Stettheimer's Four Panel Screen. Its title, the date it was made, and even how it should be displayed prompt questions. In the latest episode of the Magazine podcast, we spoke to the team that rediscovered this work in MoMA's storage facility, including senior curator Anne Umland, curatorial assistant Jenny Harris, and curatorial fellow Charmaine Branch. Senior conservator Anny Aviram joined the conversation to detail the extensive efforts made to restore the work after years in storage. Hear more about this work, the world of Stettheimer, and the journey to document and uncover the many lives of her Four Panel Screen.
Florine Stettheimer's self-portrait in detail on Four Panel Screen