Chris Ware's "I Guess We're Here"
The artist brings a short subway ride to life in an illustrated story.
It's about 15 minutes by subway from MoMA in Midtown to MoMA PS1 in Queens. We took this timeframe as a creative prompt to invite musicians, writers, and artists to produce an original work. In the story below, acclaimed artist and writer Chris Ware used the opportunity to imagine two women on a journey. As the mother and daughter make their way across the East River underground to PS1, they privately reflect on their relationship and the moments they hold in memory.
Scroll down to see the full story, and click on each panel for a closer look.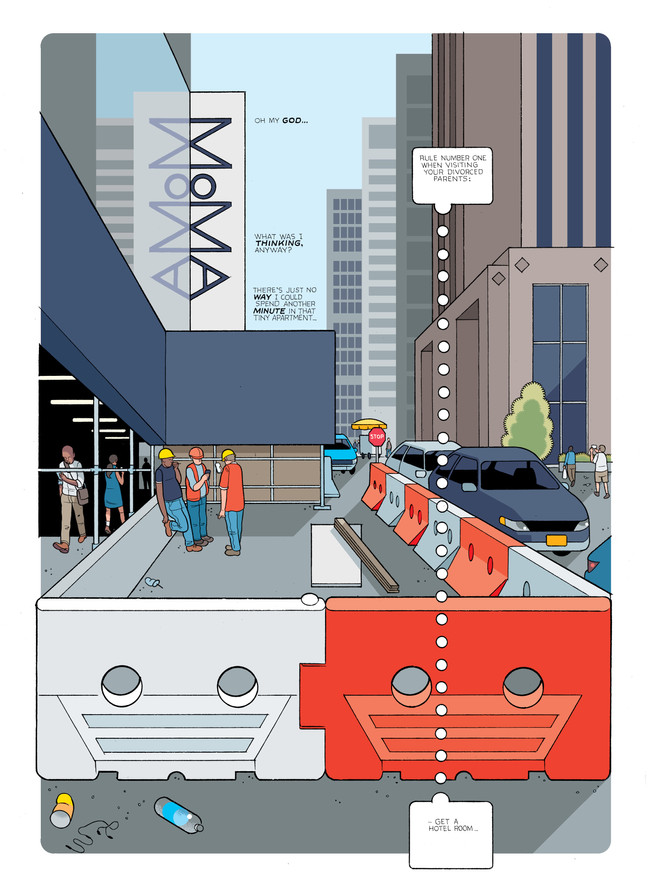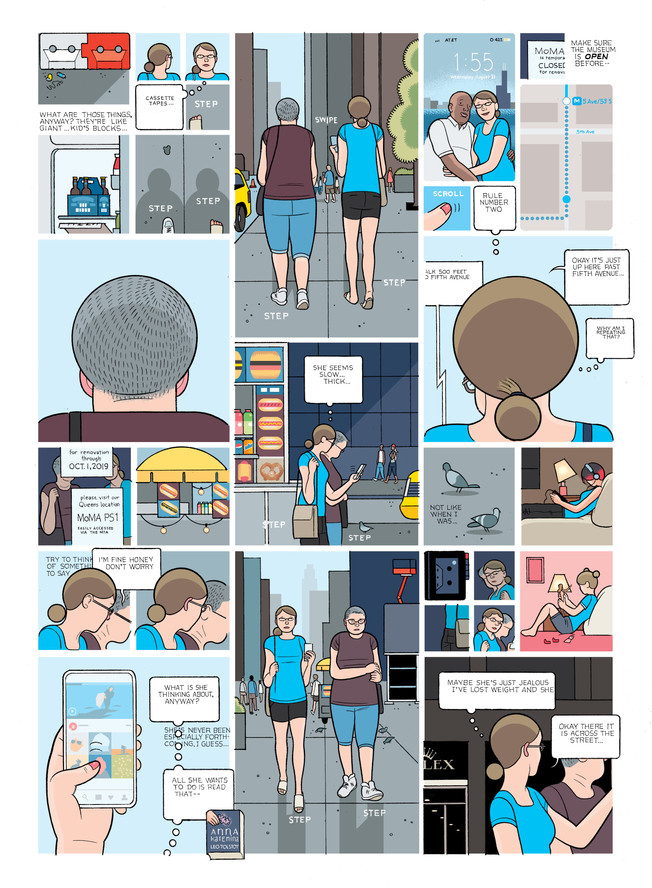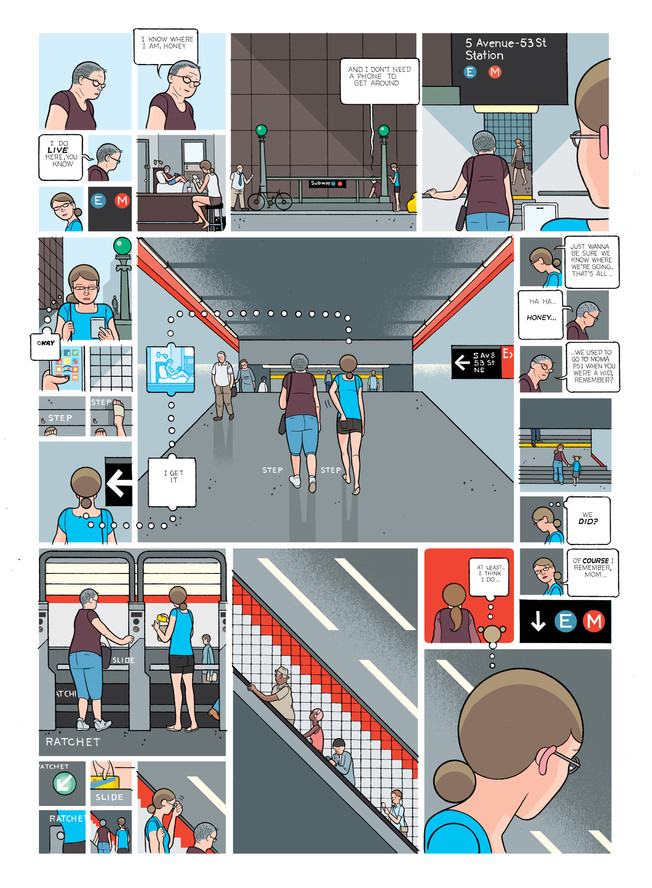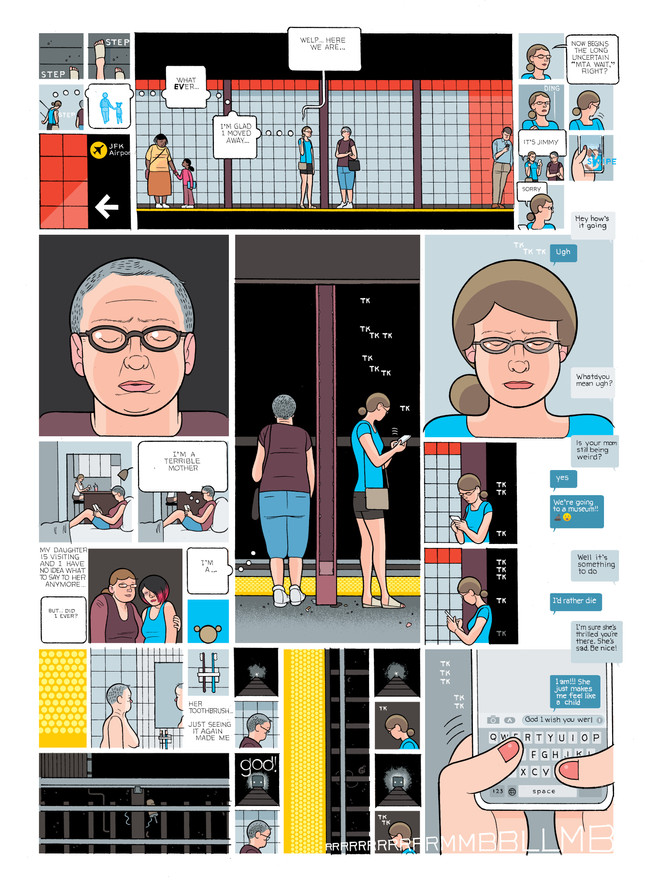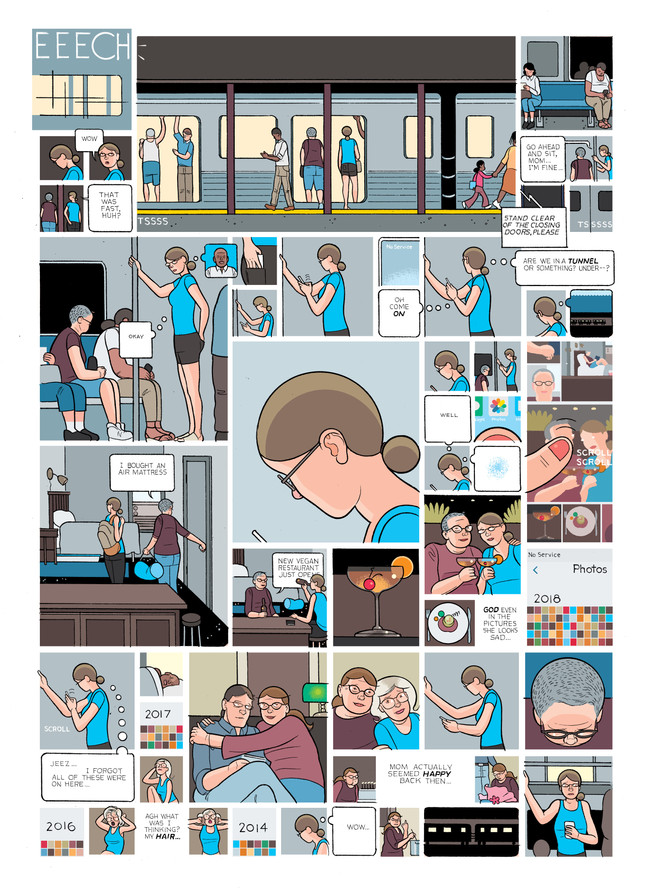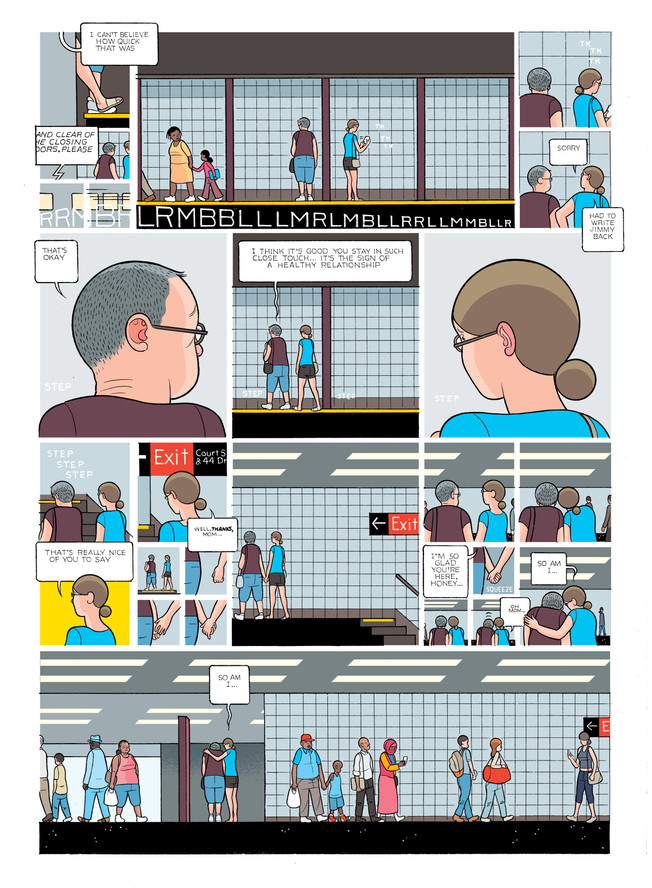 Chris Ware is a Chicago-based artist and writer who has contributed over two dozen cover images to the New Yorker. Ware's graphic novels include Building Stories, which was chosen as a Top Ten Fiction Book by the New York Times in 2012, and Jimmy Corrigan: The Smartest Kid on Earth, the 2000 Guardian Prize winner. His work has been shown at MoCa and the Whitney Museum of American Art. His graphic novel Rusty Brown, Part I comes out this September.