Travel the city listening to this original music track.
It's about 15 minutes by subway from MoMA in Midtown to MoMA PS1 in Queens. We took this timeframe as a creative prompt to invite musicians, writers, and artists to produce an original work.
For Magazine's inaugural commission, Ouri composed a 15-plus-minute electronic piece, "Moria," that's a meditation on the journey. Her background experience with the piano, harp, and cello influences her shape-shifting approach to music. She calls "Moria" a "euphoric, transformative piece" in two parts. "The first is only synth based. It behaves like a single organ." The second part, which includes recordings of cello and harp, is inspired by a collaboration with Heavenly Body, a UK-based musician and producer. "The transformative aspect is effective in a more intimate and ornamented manner. Each instrument has a distinct pace and function," Ouri explains. "When the listener is halfway through, the music switches, just as the listener is entering another part of the city."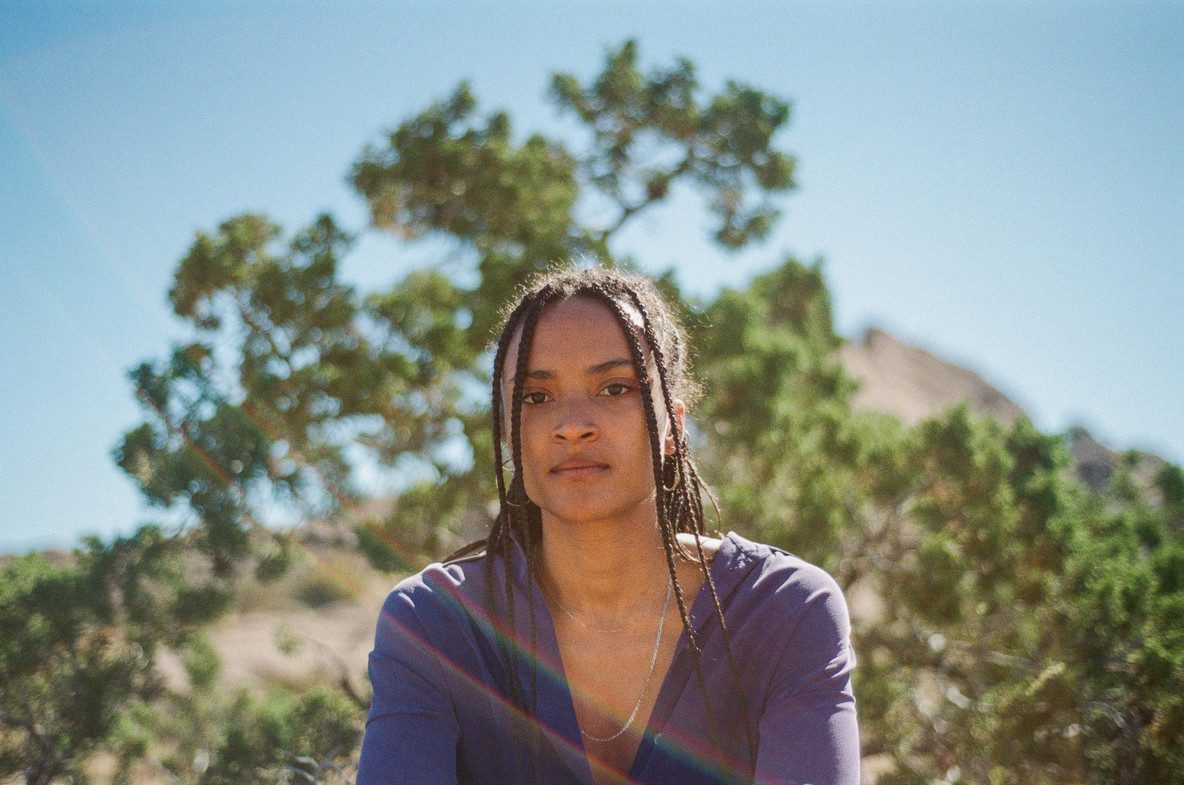 Ouri. Photo: Laura Lynn Petrick
Ouri is a producer, DJ, multi-instrumentalist, and vocalist. Hailing from South America by way of France, she produces electronic music in Montreal on the Ghostly International label. You can catch Ouri live on August 10 at Warm Up, MoMA PS1's summer music program and dance party.