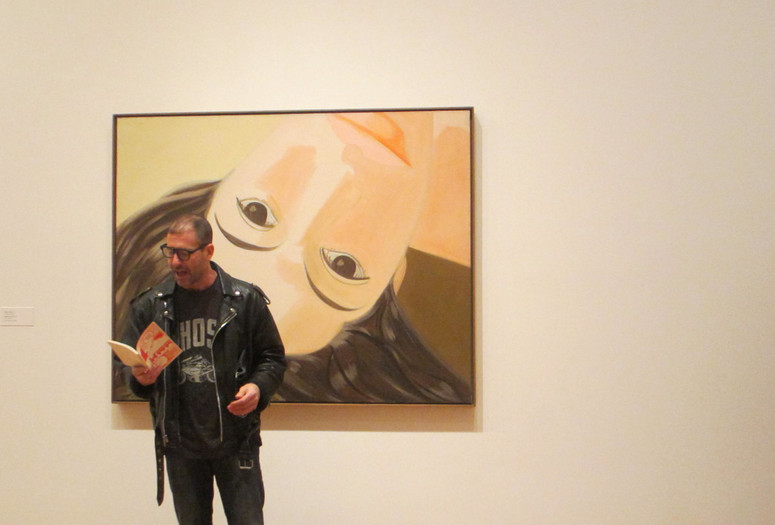 As part of Kenneth Goldsmith's "Poet Laureate" program, he and other renowned writers will appear in the galleries for guerrilla readings in front of works of art. They will read from a variety of sources, ranging from their own poetry and prose and the work of modern writers to obscure food writing, mathematical calculations, and old stories from the New York Sun.
On April 24 John Zorn will celebrate his 60th birthday at MoMA with live musical performances popping up in galleries across the museum. Performers include Chris Otto and Dave Fulmer, Erike Friedlander, John Zorn and Milford Graves, and Carl Emanuel and Kenny Wollesen.
Artists Experiment is an initiative in the Department of Education that brings contemporary artists into dialogue with MoMA educators to develop innovative and experimental approaches to public engagement.
The artists who participated in past years of Artists Experiment are:
2017–18
• Michael Rakowitz
• Emily Spivack
2014–16
• Nina Katchadourian
2013–14
• Paul Ramirez Jonas
• Allison Smith
• The Office for Creative Research
2012–13
• Raúl Cárdenas Osuna
• Kenneth Goldsmith
• Xaviera Simmons
• Caroline Woolard