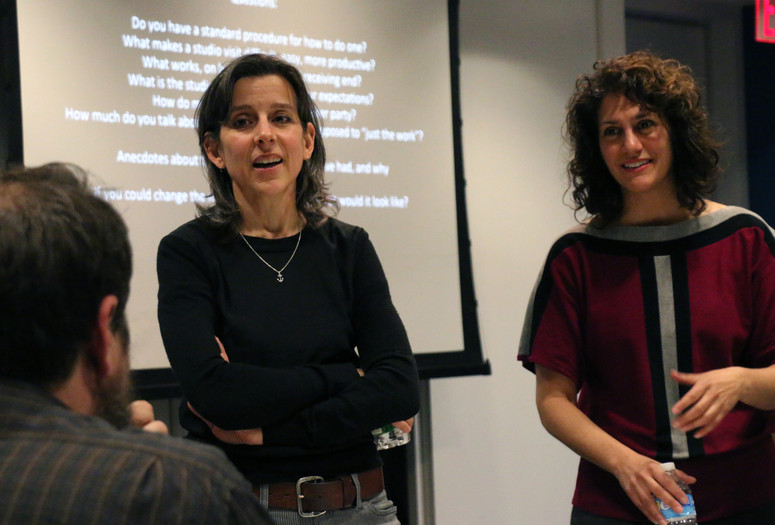 Art and Practice is a series of discussion-based seminars aimed at creating a space where emerging and experienced artists can explore challenges and possibilities in building and sustaining a creative practice.
This session is intended to combine curators and artists for discussion and exercises that think about these two roles and, perhaps, some new ways to configure them. Curator Regine Basha and artist Nina Katchadourian will discuss their ongoing professional relationship, addressing specific past projects that have incorporated everything from site-specific commissions and commercial gallery shows to focused talks and interviews.
Artists Experiment is an initiative in the Department of Education that brings contemporary artists into dialogue with MoMA educators to develop innovative and experimental approaches to public engagement.
The artists who participated in past years of Artists Experiment are:
2017–18
• Michael Rakowitz
• Emily Spivack
2014–16
• Nina Katchadourian
2013–14
• Paul Ramirez Jonas
• Allison Smith
• The Office for Creative Research
2012–13
• Raúl Cárdenas Osuna
• Kenneth Goldsmith
• Xaviera Simmons
• Caroline Woolard