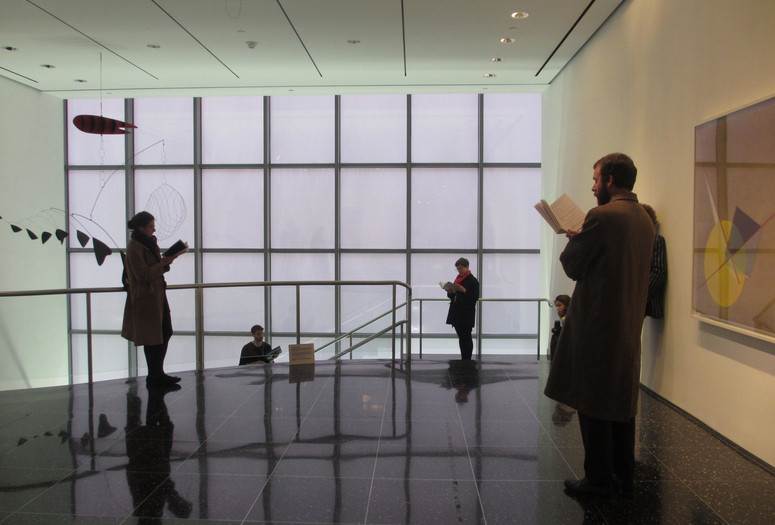 Curator Mathieu Copeland discusses the poetics of interstitial, neutral, and otherwise overlooked "non-spaces" in museums and galleries, imagining how they can be activated and seen anew through a variety of perspectives, and thus subvert the traditional role of exhibitions.
On April 18 and 19, look out for Copeland and three of his art/performance students from the HEAD – Art & Design High School in Geneva, as they activate "non-spaces," offering to Museum visitors the opportunity to experience artworks through the voice.
This program is presented as part of Artists Experiment, in collaboration with Kenneth Goldsmith.
Artists Experiment is an initiative in the Department of Education that brings contemporary artists into dialogue with MoMA educators to develop innovative and experimental approaches to public engagement.
The artists who participated in past years of Artists Experiment are:
2017–18
• Michael Rakowitz
• Emily Spivack
2014–16
• Nina Katchadourian
2013–14
• Paul Ramirez Jonas
• Allison Smith
• The Office for Creative Research
2012–13
• Raúl Cárdenas Osuna
• Kenneth Goldsmith
• Xaviera Simmons
• Caroline Woolard