MoMA is proud to thank its major Corporate Partners, whose generosity and dedication to our mission make possible so many important programs at both the Museum and MoMA PS1. We've been thrilled to work with these generous Partners to develop innovative and targeted collaborations with highly customized benefits.
Learn more about our most important corporate supporters.




A series of programs at The Museum of Modern Art and MoMA PS1 is supported by a partnership with Volkswagen of America.
Since 2011, Volkswagen Group of America has been a major partner of The Museum of Modern Art and MoMA PS1, providing crucial support for MoMA's groundbreaking digital learning activities, a wide range of more than 30 exhibitions, award-winning educational programs, special event programming, and other initiatives. They've given MoMA the chance to reach a truly worldwide audience of learners, connect visitors with living artists, leverage emerging technologies, and further illuminate the richness of MoMA's collection. Volkswagen Group of America, Inc. (VWGoA) is a wholly owned subsidiary of Volkswagen AG, one of the world's leading automobile manufacturers and the largest carmaker in Europe.




MoMA Audio is supported by Bloomberg Philanthropies.
Since 2005, The Museum of Modern Art has offered one of the largest inclusive distributions of an art museum audio tour worldwide. Bloomberg's generosity and ongoing dedication to innovation and enhanced visitor experiences in cultural institutions all over the world has allowed the Museum to be a leader in developing new and exciting methods of content development and distribution while adapting to the rapidly changing digital landscape. Bloomberg Philanthropies' mission is to ensure better, longer lives for the greatest number of people. The organization focuses on five key areas for creating lasting change: Public Health, Environment, Education, Government Innovation and the Arts.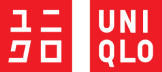 UNIQLO Free Friday Nights are made possible by a partnership with UNIQLO.
UNIQLO, the global apparel retailer, has been the sponsor of UNIQLO Free Friday Nights since 2013, helping MoMA provide free access for the public to the Museum from 4:00 to 8:00 p.m. every Friday throughout the year. Thanks to their generosity, over 2 million New Yorkers and global visitors have enjoyed free admission to MoMA's collection, exhibitions, and film screenings. MoMA and UNIQLO have also collaborated since 2014 on a worldwide license agreement for the design and production of 'MoMA Special Edition' products, making art more accessible to the world through apparel and accessories inspired by artists and artworks in MoMA's collection.




A series of special exhibitions is sponsored by Hyundai Card.
Hyundai Card has partnered with The Museum of Modern Art in New York since 2006, providing key support for approximately 35 exhibitions thus far—from Bauhaus 1919–1933: Workshops for Modernity to Picasso Sculpture to Frank Lloyd Wright at 150: Unpacking the Archive—while also co-hosting the Seoul iteration of MoMA's Young Architects Program in partnership with the National Museum of Modern and Contemporary Art, Korea, since 2014. Hyundai Card is a leading premium credit card company based in Seoul, Korea that aims to provide customers with unparalleled access to premium products and cultural services through a philosophy of inspiration through design, music, and the arts.