Peter Chermayeff's "Dark Magic Box"
Our Built Ecologies video series continues with a look at the immersive architecture of aquariums.
Peter Chermayeff often gets asked about the origin story of his architectural practice: how did he start designing aquariums? Spending childhood summers in Cape Cod, he cultivated a love for nature while playing with minnows in Slough Pond, but he didn't foresee a lifelong career in designing aquariums. In fact, in his earlier years Chermayeff was more interested in the "contents of exhibitions rather than the structure of buildings." It was not until after graduating from Harvard Graduate School of Design in 1953 that he cofounded Cambridge Seven, an architecture firm based in Massachusetts, with six colleagues (Louis Bakanowsky, Alden Christie, Paul Dietrich, Tom Geismar, Terry Rankine, and his brother Ivan Chermayeff) and started dedicating his practice to designing aquariums.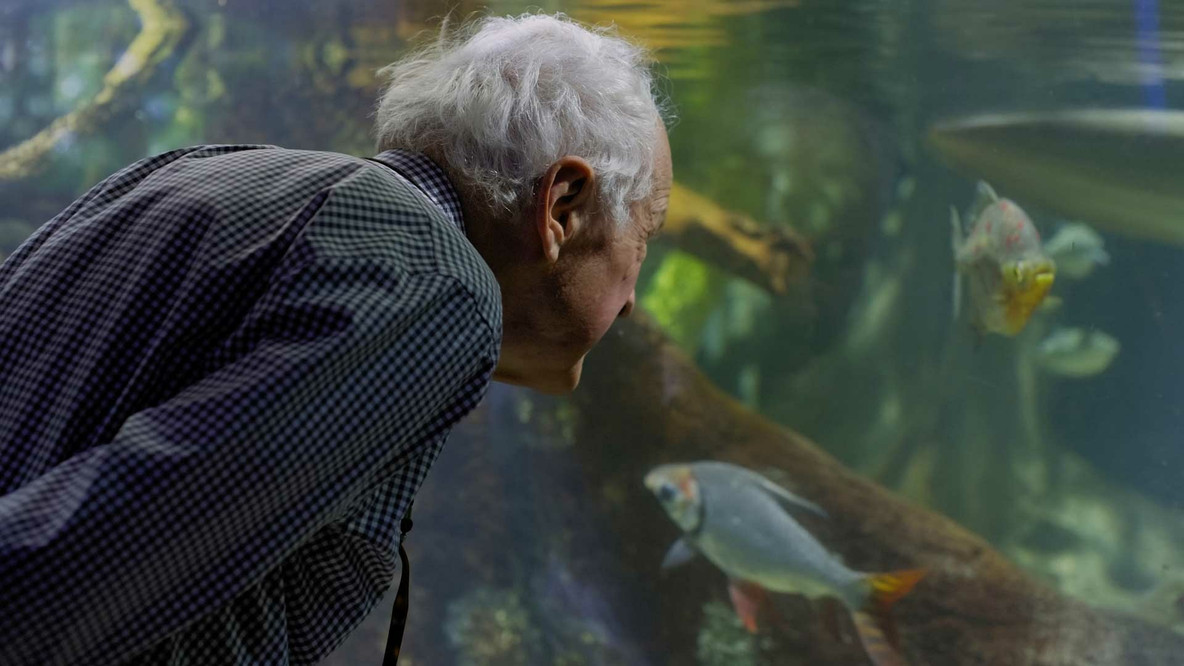 Peter Chermayeff at the aquarium
The building Chermayeff designed first was the New England Aquarium (NEA) in Boston, conceived as a concrete sculpture that paid tribute to the city's downtown warehouse district. He envisioned an aquatic museum as a "dark magic box" that would provide the public a theatrical, immersive experience that would feel like being underwater. The Giant Ocean Tank occupied the building's center; it was surrounded by a series of concrete columns that acted as a supporting structure. The columns were bound to a spiral ramp, which created a compression ring to hold the massive volume of water. Spaced about five feet apart, towering glass windows formed niches that gave visitors the sensation of having a private viewing space. Illuminated with dim lighting, the Giant Ocean Tank orchestrates an experience of transporting a visitor to a magical world.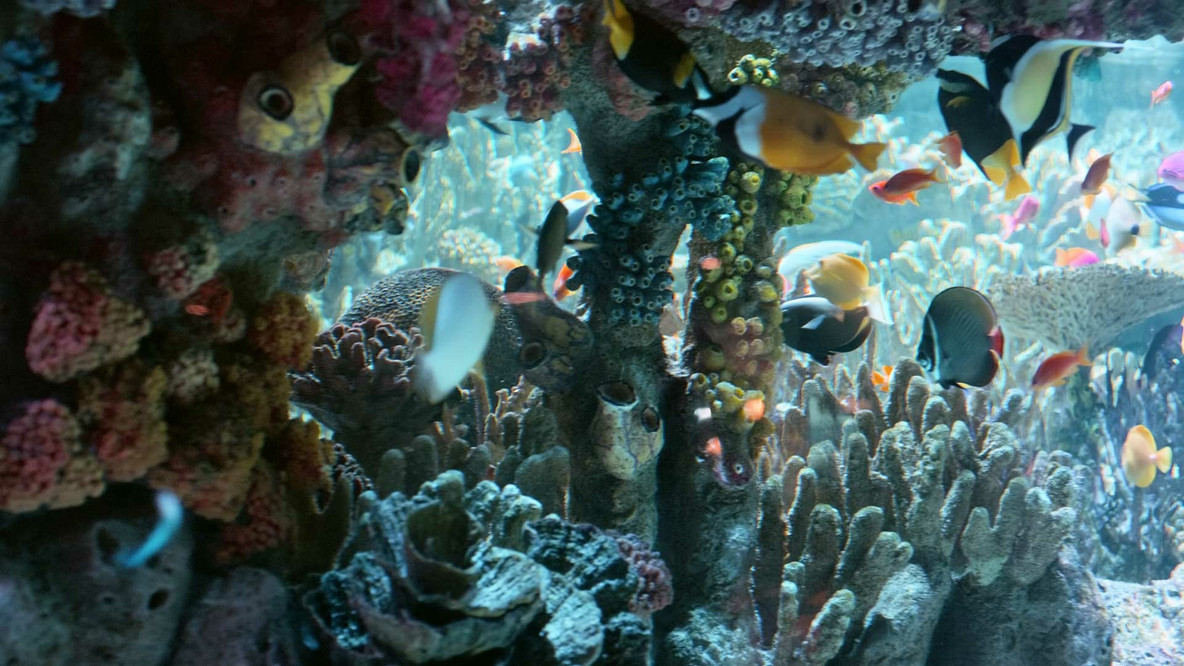 The construction of the NEA was instrumental in reviving Boston's waterfront, which had been neglected since the late 19th century, and provided both urban renewal and economic benefits to the city. Chermayeff continues to emphasize that he isn't interested in creating "star architecture," believing instead that it's important for architecture to support "a social cause and learning purpose" of caring for the environment, particularly amid the environmental crises threatening our oceans today.