Nam June Paik's Good Morning Mr. Orwell
Read three responses to the artist's legendary 1984 video broadcast.
Nam June Paik's Good Morning Mr. Orwell screened here March 29–April 12, 2023. The video is no longer available for streaming. Join us for the next Hyundai Card Video Views screening on April 19.
On New Year's Day in 1984, the artist Nam June Paik broadcast Good Morning Mr. Orwell live on public television from studios in New York and Paris. A response to George Orwell's bleak portrayal of television in his novel Nineteen Eighty-Four, Paik's wild broadcast features pop-music videos, boundary-breaking performances, video art, and dance, combining live and taped contributions by a variety of artists. Paik manipulated many of them electronically as they aired. Laurie Anderson, Peter Gabriel, Allen Ginsberg, John Cage, and Charlotte Moorman all participated, while Merce Cunningham "danced with himself" via video special effects. The author George Plimpton and others, acting as newscasters, presided over the freewheeling program, which was beset by constant interruptions. This transnational extravaganza reached more than 25 million viewers worldwide, turning mainstream television into a platform for what Paik called "satellite art," and embracing a world speeding toward global interconnectivity.
Good Morning Mr. Orwell exists today in multiple edits of the original broadcast, four of which are presented in the exhibition Signals: How Video Transformed the World, conveying the shape-shifting character and sprawling reach of the program. A version edited by Skip Blumberg is presented here, along with perspectives from scholars Dieter Daniels and Gregory Zinman and filmmaker Amanda Kim, whose documentary about the groundbreaking artist, Moon Is the Oldest TV, has just been released.
—Michelle Kuo, The Marlene Hess Curator of Painting and Sculpture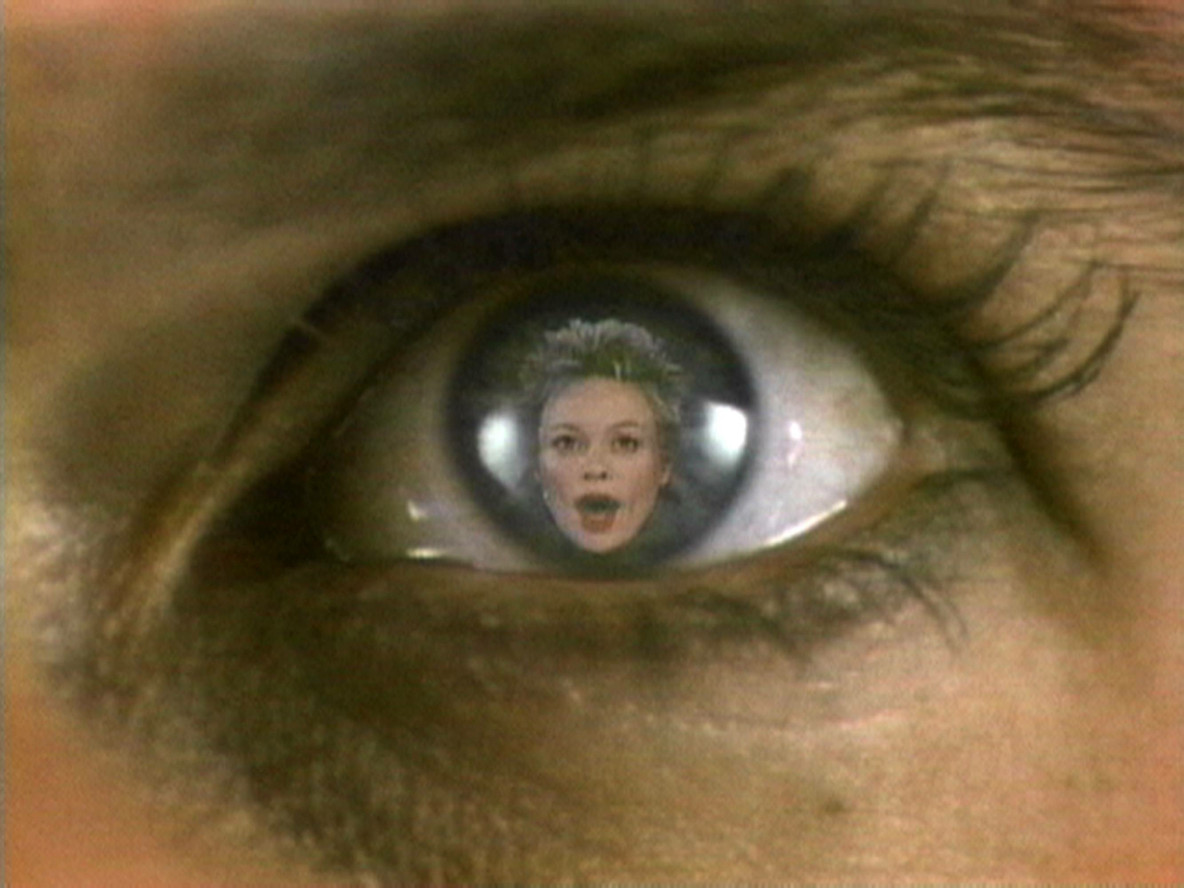 A still from Good Morning Mr. Orwell (1984)
When ​​Nam June Paik's Good Morning, Mr. Orwell first aired on public television on January 1, 1984, it was broadcast simultaneously by New York's WNET, FR3 French National Television in association with the Centre Pompidou in Paris, and WDR in Cologne. Intended as a utopian rejoinder to Orwell's doom-laden novel about a future society dominated by technophilic authoritarianism, it offered a means of granting cultures, nations, and people access to one another across media. Despite a number of technical snafus, the initial broadcast event was a widespread success, prompting Paik to crow, "Compared to satellite, exhibition is just peanuts!"
This inclusive, even populist, ethos extended to *GMMO*'s conception as an artwork. The piece attempts to capture and expand the spontaneity of Paik's Fluxus performances into what he termed "LIVE video art." Paik took a satellite—a powerful tool of media corporations and national governments—and wrested it away from systems of control, coercion, surveillance, and exclusivity in order to rethink the potential of mass communication. The broadcast also presented viewers with an artwork that could not be bought, exchanged, auctioned, or editioned. Paik would return to this material, re-editing the broadcast into shorter, punchier versions adorned with more effects and less dead air. Multiple versions of GMMO exist, but it is nearly impossible to see the original broadcast in its somewhat ramshackle glory, a fact that strangely preserves the piece's "onceness." Paik also continually recycled material from GMMO and his other satellite broadcasts, Bye Bye Kipling (1986) and Wrap Around the World (1988), into a host of later works, from enormous multi-monitor installations to intimate single-channel works created in the last year of his life. Good Morning, Mr. Orwell is a work worth revisiting many times over.
—Gregory Zinman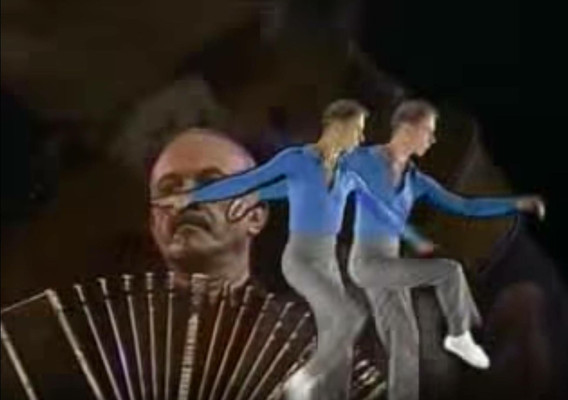 George Orwell's Nineteen Eighty-Four, written in 1948, unfurled a dystopian scenario of ubiquitous control in a totalitarian state. In the novel, television is expanded into a method of surveillance as well as a system for responding to commands from the omnipresent leader, Big Brother, who appears regularly on every apartment's mandatory "telescreen." According to Paik, Orwell "was only half-right." On the first day of 1984, he wanted to demonstrate the utopian possibilities of intercontinental satellite television. As anticipated in his video Global Groove (1973), Good Morning, Mr. Orwell features a worldwide exchange of culture via a live broadcast. With this shared televisual time-space, Paik demonstrated that two-way TV could be more than a medium of control, offering a potential for creativity and fun. Thanks to broadcasters in South America, Germany, South Korea, and Japan, the event reached an estimated live audience of over 10 million viewers; including later repeat transmissions, that number reached 26 to 33 million. Most networks edited the content on their own, resulting in a plenitude of versions across different countries.
Although abundant technical hitches sometimes rendered the results unpredictable, Paik said that this merely served to increase the "live" mood. The mixture of mainstream TV and avant-garde arts was a balancing act typical of the artist, and met with more misgivings from art-oriented viewers than the audience Paik described as "the young, media oriented people, who play 20 channels of New York TV stations like piano keys." In later projects, Paik extended the concept and the scale of live-satellite art. The artist personally invested a large sum in these projects in order to realize his vision. Asked what he would say to St. Peter at the gates of heaven, Paik replied that these events were "direct contribution to human survival and he'll let me in."
—Dieter Daniels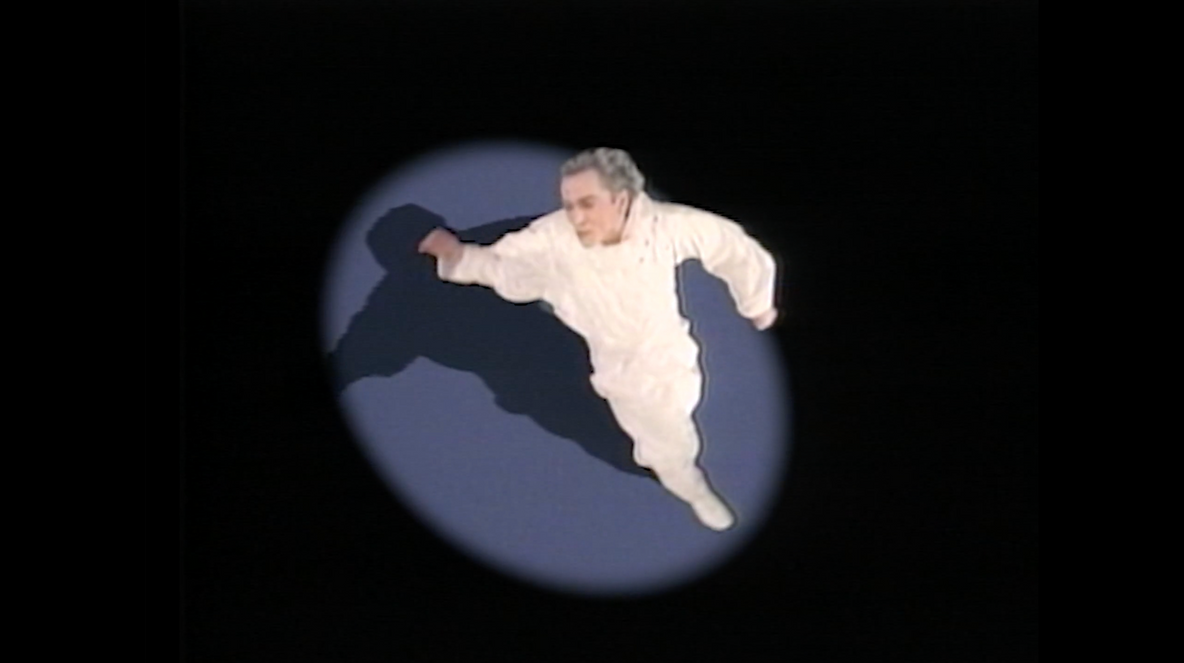 Nam June Paik described 1958 as the landmark year of his life. It was the year he first attended a John Cage concert. Years later, he would say that 1957 was 1 BC—one year "Before Cage."
For the lifelong student of Western classical music, what a shock it was to attend a concert where the piano wasn't played, but plucked. Cage performed as if all sounds were equally beautiful. Paik was skeptical at first, but as the concert progressed, he began to see and hear what Cage saw and heard: "slowly and slowly I got turned on."
Decades later, Paik's masterwork Good Morning Mr. Orwell struck me in the same way. Writing about it now, I can say that the piece marks a before and after in my own life. When I first saw this piece, I didn't care to watch the whole thing. It resembled a messy lo-fi video piece, far less attractive than the artist's multiscreen installations and TV Buddhas.
But Paik said it best—revelation is a slow turning—and I kept watching as Good Morning Mr. Orwell turned and turned me, until what I thought I knew about art was beautifully upside down and I was confronted by a mirror of the present day.
I hope you will watch it in its entirety, so that you, too, can experience the turning.
—Amanda Kim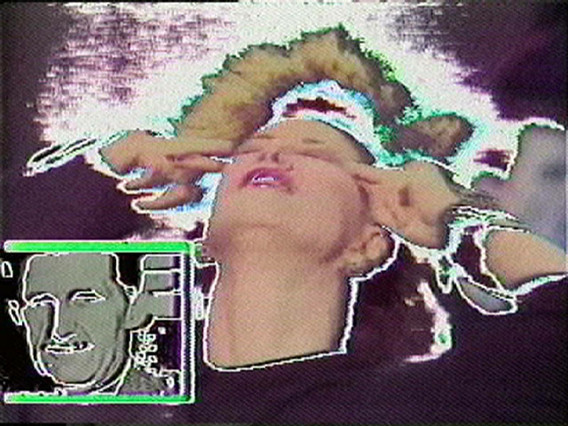 Signals: How Video Transformed the World, organized by Stuart Comer, The Lonti Ebers Chief Curator of Media and Performance, and Michelle Kuo, The Marlene Hess Curator of Painting and Sculpture, with Erica Papernik-Shimizu, Associate Curator, Department of Media and Performance, and Lina Kavaliunas, Curatorial Assistant, Piper Marshall, Exhibition Coordinator, Eana Kim, Marica and Jan Vilcek Fellow, and Rattanamol Singh Johal, Mellon-Marron Museum Research Consortium Fellow, Department of Painting and Sculpture, is on view at MoMA March 5–July 8, 2023.
Media and Performance at MoMA is made possible by Hyundai Card.

Major support is provided by the Lonti Ebers Endowment for Performance, the Sarah Arison Endowment Fund for Performance, and the MoMA's Wallis Annenberg Director's Fund for Innovation in Contemporary Art.