Reclaiming Indigenous Architecture in Hawaii
Our Built Ecologies series continues with a look at Hawaiʻi Non-Linear, architects who are attempting to recover an Indigenous Honolulu.
For an unassuming tourist, Hawaiʻi is often perceived as an untouched oasis of luscious green, blue beaches, and picturesque volcanoes. But in highly urbanized areas, like the popular Waikiki neighborhood in Honolulu, the landscape has been altered by high-rise condominiums and boardwalks lined with shops and restaurants. In fact, the islands, which served as natural fortresses in the Pacific during the Second World War, have invariably been shaped by the strong presence of the US military since decades before the war.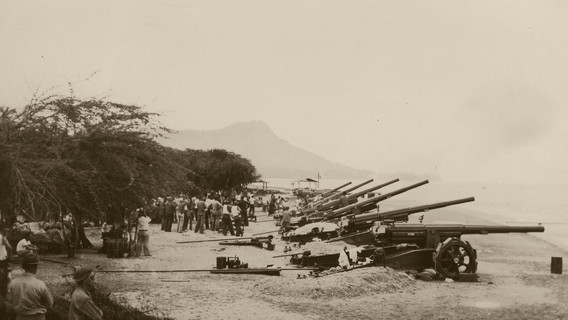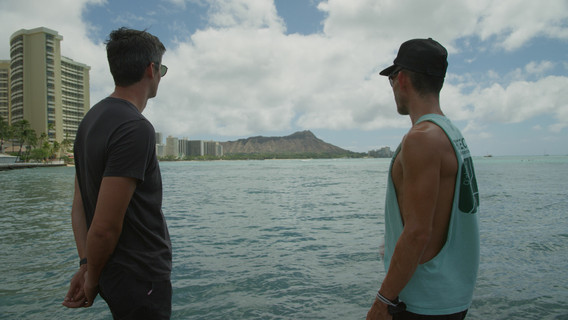 These urban developments take an environmental and social toll on Indigenous Hawaiians, who are often displaced from their land and resources. For architects Sean Connelly and Dominic Leong, this is precisely why they founded Hawaiʻi Non-Linear, a nonprofit organization dedicated to "recovering the histories, stories, place names, and the transformations of the built environment." By dismantling the urban transformations Honolulu has undergone, Hawaiʻi Non-Linear helps to envision alternative futures for how this land could be used and, more importantly, for Hawaiians, to reclaim these places for the practice of Indigenous knowledge. This process of reclamation includes sacred and cultural sites that are buried under current and former military forts in Diamond Head, Punchbowl crater, and Fort DeRussy beach.
Drawing from a lineage of traditional Hawaiian knowledge, Hawaiʻi Non-Linear's work seeks to build awareness of the negative impacts of urbanism and to construct a new vernacular of architecture based on Indigenous ecologies of resource management and governance. It is easy to overlook that these native Hawaiian systems still exist today, despite being hidden in plain sight. As Connelly and Leong emphasize, "The role of the architect is to help facilitate these visions rather than impose a vision upon a place." With no distinction between architecture and environment in native Hawaiian culture, "you might even think of the entire island as architecture—the greatest building you can ever imagine."