On the eve of her MoMA film series, the artist shares photos of intimate, domestic sources of creative inspiration.
Over the last three decades, artist Moyra Davey has explored the question of how—and who—to picture through photography, filmmaking, and writing. Often finding parallels between literary and personal histories, but equally devoted to questions of form, voice, and affect, Davey's films reinvigorate the idea of making art from one's life. Ahead of our screening series Moyra Davey, which brings together 11 of her moving-image works, we asked the artist to share snapshots and thoughts from her creative process and life at home—often the very setting of her films. Like Davey, these images are surprising, intimate, and idiosyncratic. (And this isn't the first time the artist has shared pictures of bookshelves with our audiences: listen to her speak about her series The Coffee Shop, The Library, which was featured in our New Photography 2011 exhibition).
–Sophie Cavoulacos, Associate Curator, Department of Film
I have my partner, Jason Simon, to thank for the gift that is the Duane Train. A habitual WFMU listener, he discovered the Train on his commutes through New Jersey to Staten Island. The shows are archived and available on the FMU site, going back to 2009. That's a lot of music, each edition a work of artful curating and sequencing in a style similar to David Mancuso's tradition of taking dancers on a musical journey. The sounds are grounded in soul music but regularly veer off into manifold genres under the inspired stewardship of the charismatic, encyclopedic Duane Harriott.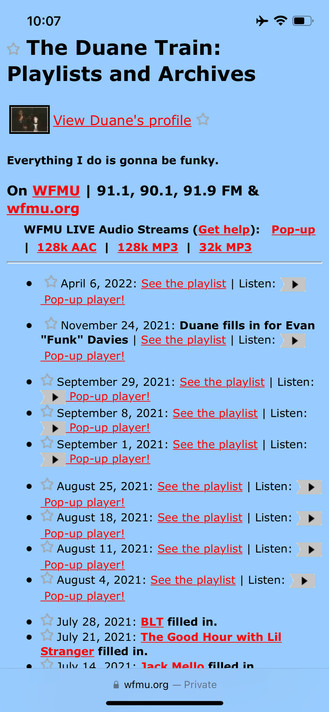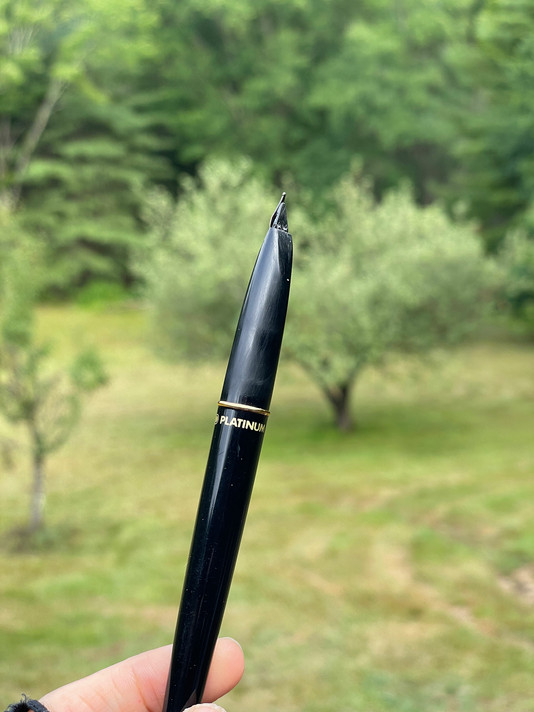 The inexpensive Platinum pen has a little metal ball in the cartridge. It clicks when you shake it, and makes the carbon ink flow from the nib like a paintbrush.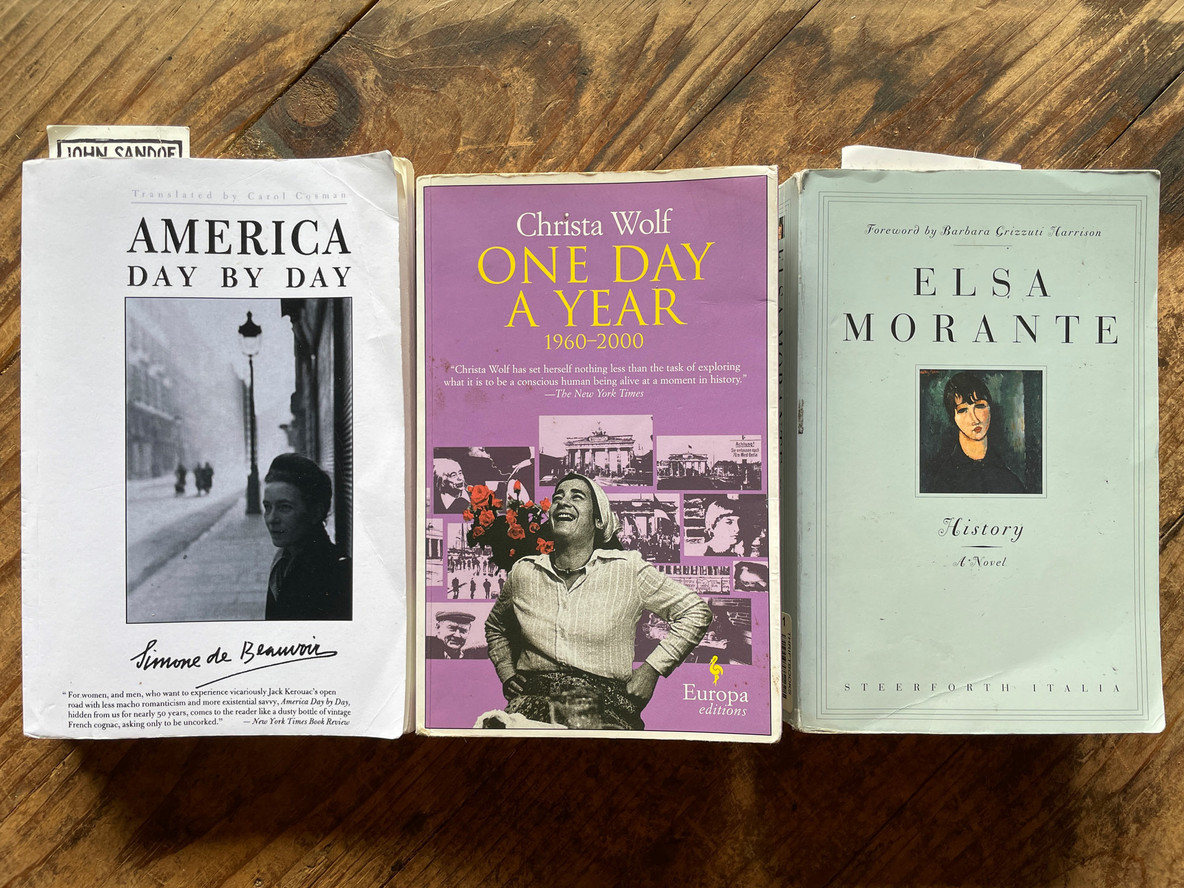 Three books that kept me company in 2022: Elsa Morante's History, the story of a mother and her sons in Rome, 1942–47, each chapter starting with a newsreel-like listing of world political events for the year; Simone de Beauvoir's America Day by Day, an exhaustive account of a five-month tour through the US in 1947; and Christa Wolf's One Day a Year, a yearly write-up of a chosen day, beginning in 1960. Each book collapses time in a unique way: Morante weaves fact and fiction to reimagine history; Beauvoir writes about race, politics, literature, and art at the dawn of McCarthyism, and her observations resonate seven decades later; Wolf, in her 600-page telling of 50 days over 50 years, makes a long, full life appear to flit by.
This small bookcase contains readings going back to March 2020 and, like every bookshelf in my proximity, it is hopelessly disorganized.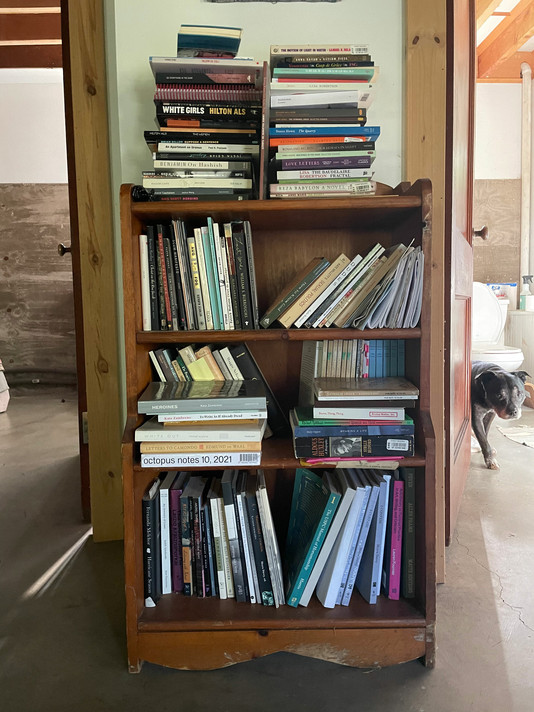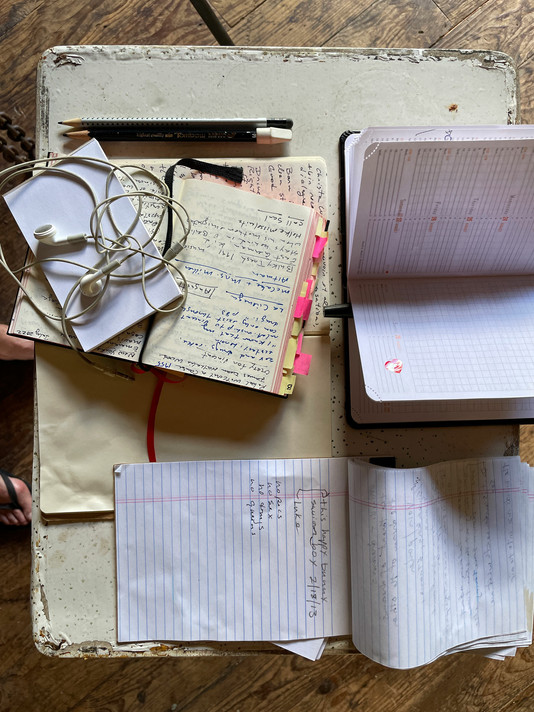 In lieu of a desk, a small metal table on casters
Totem bookshelf with many unread French pocket books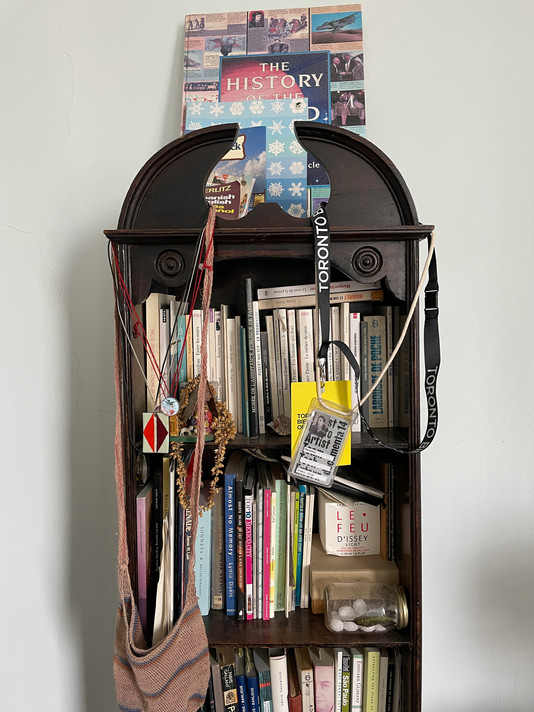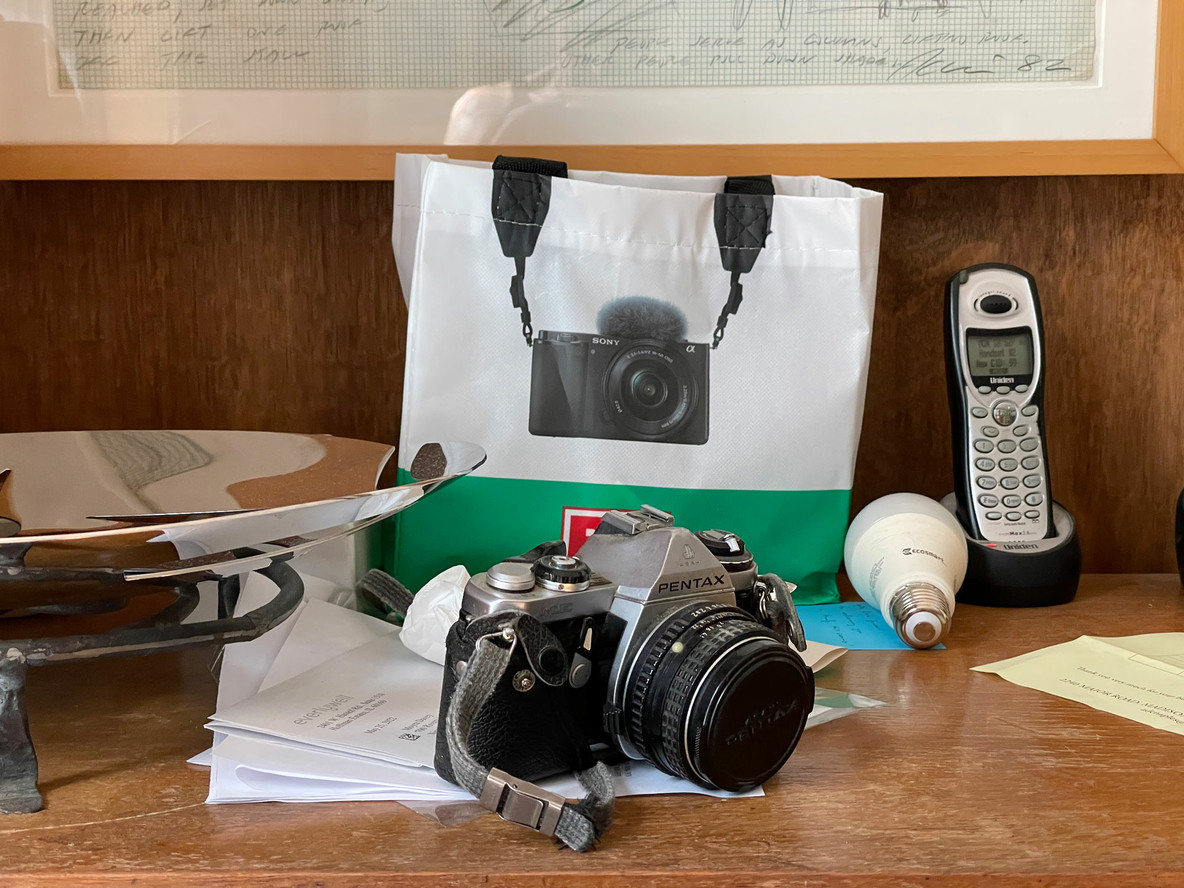 My first camera was a Pentax.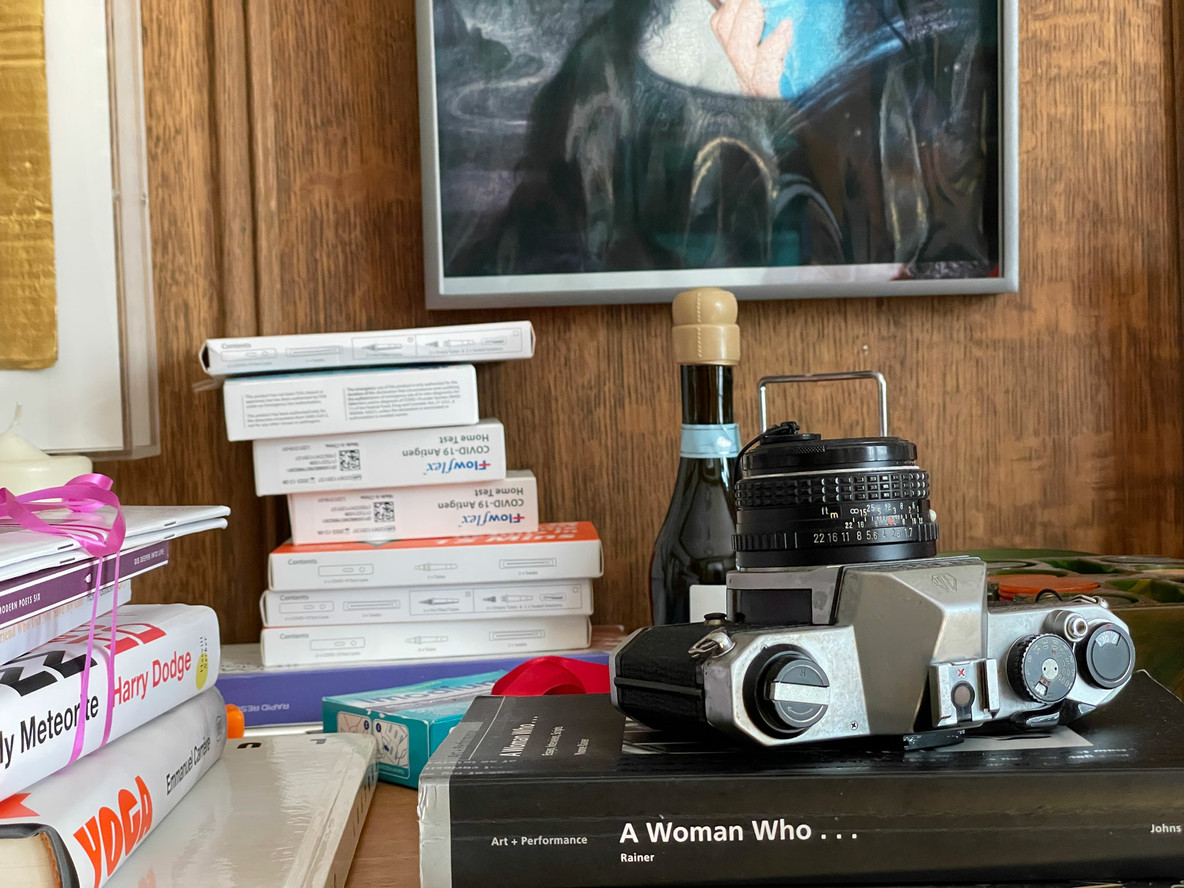 Still life with rapid antigen tests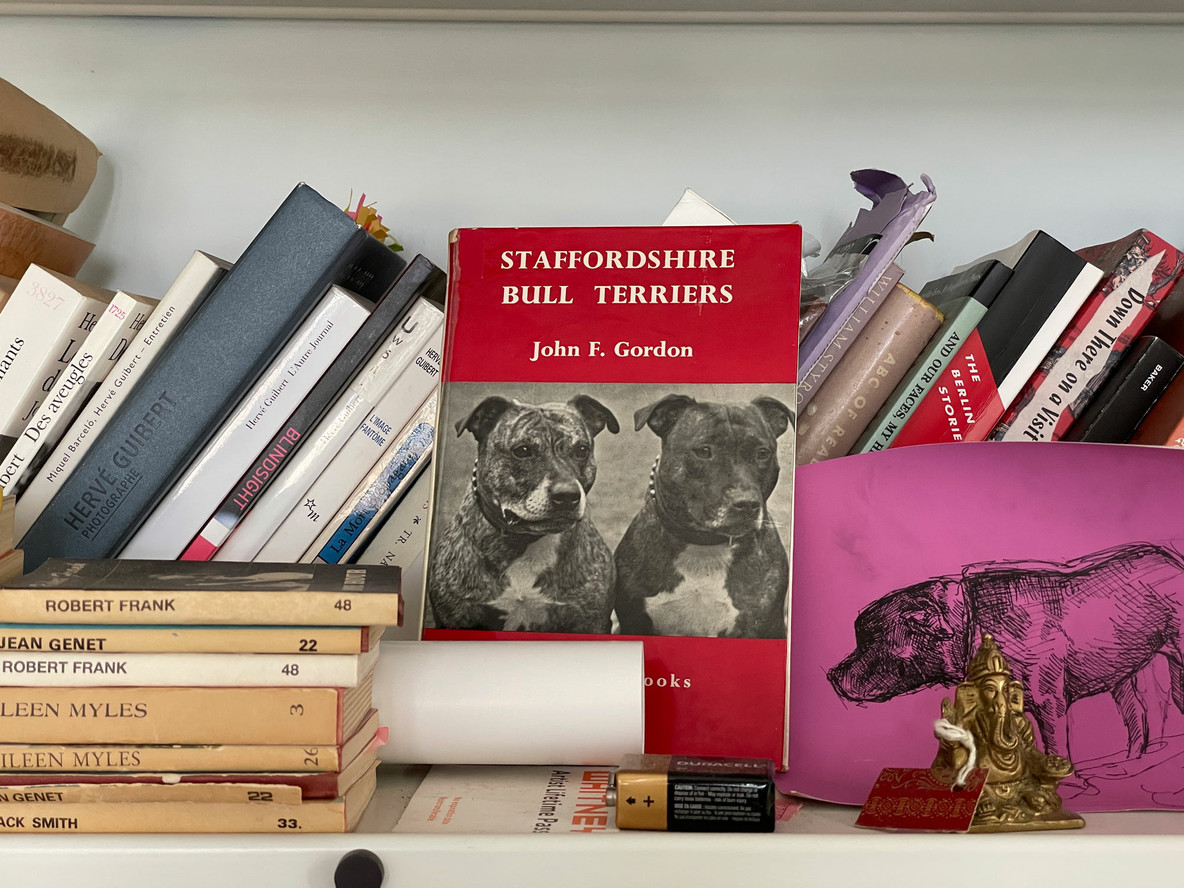 Staffies and other passions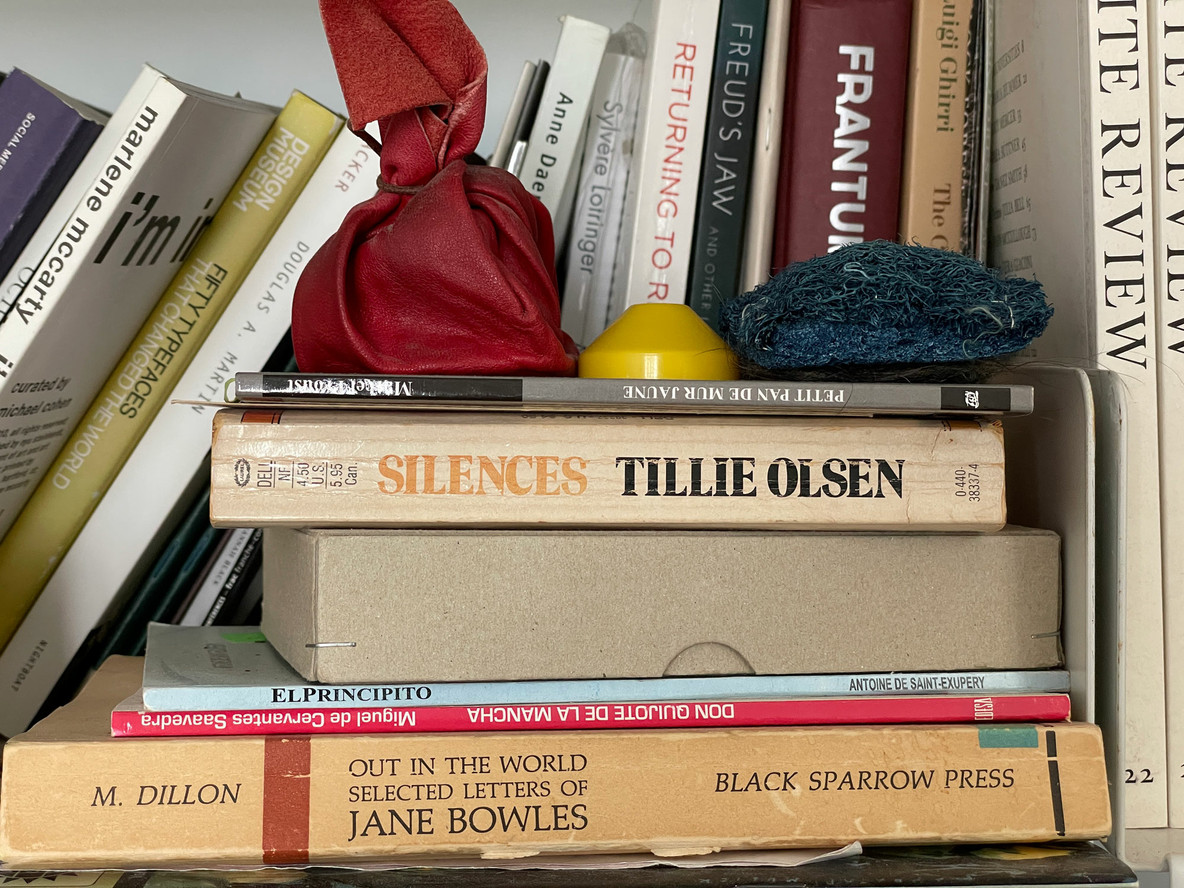 Tillie Olsen's Silences and Jane Bowles's Letters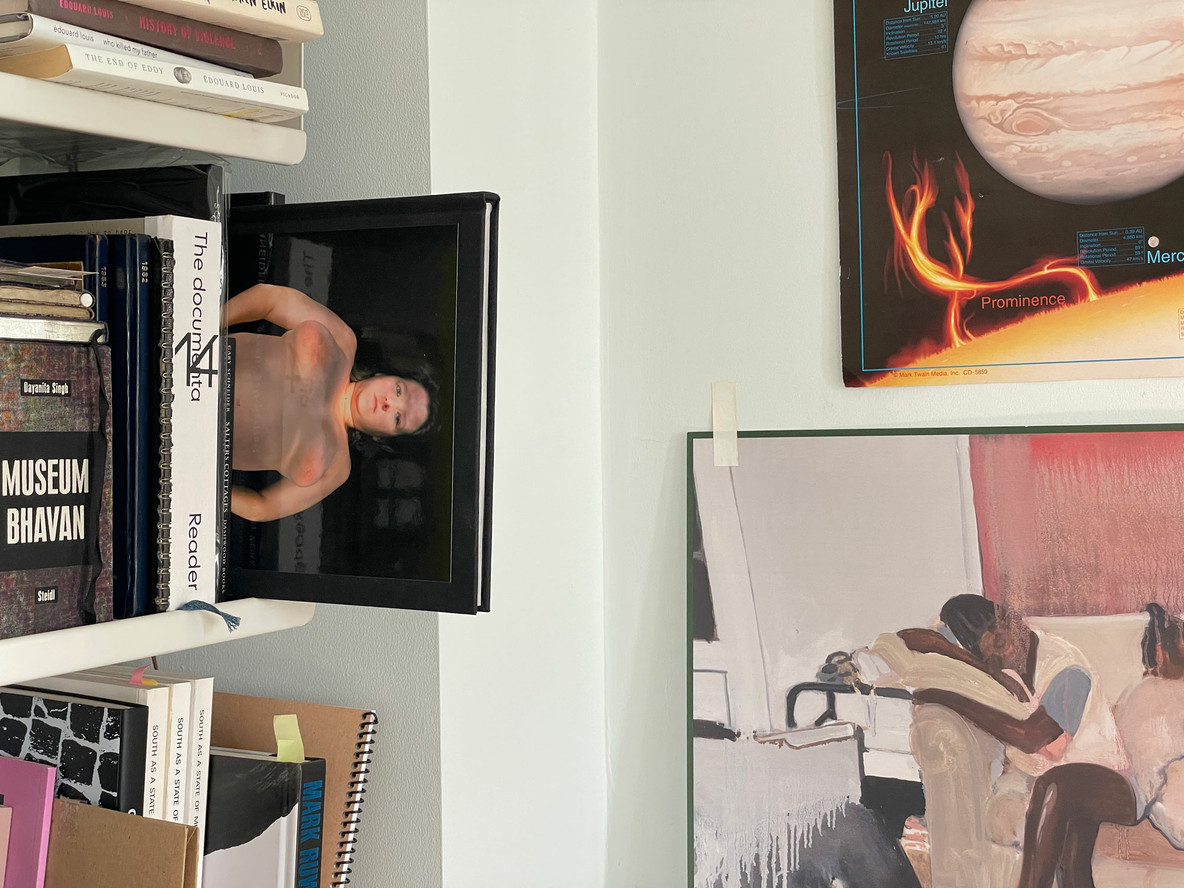 Still life with Dayanita, Gary, and Noah Davis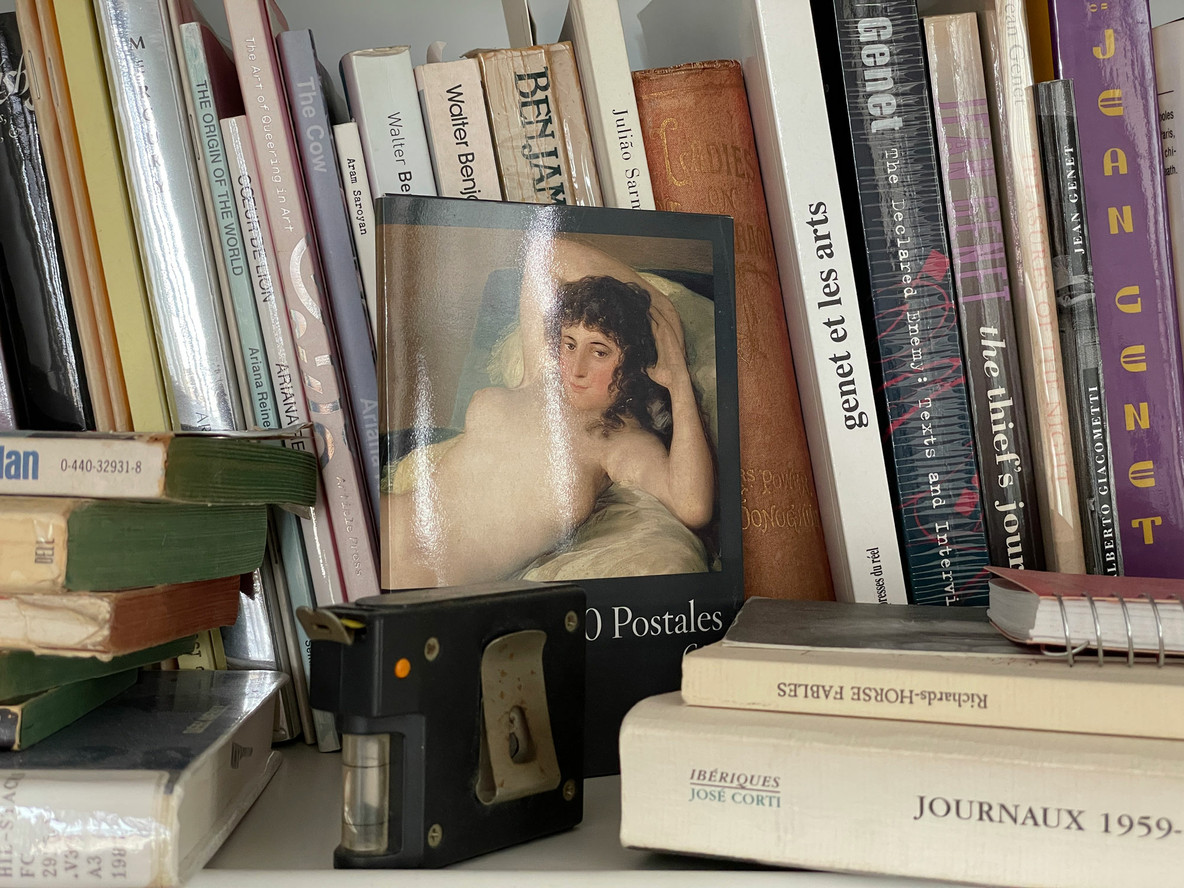 Souvenir of the Prado; Jean Genet collection; and Ajejandra Pizarnik's diaries, featured in My Saints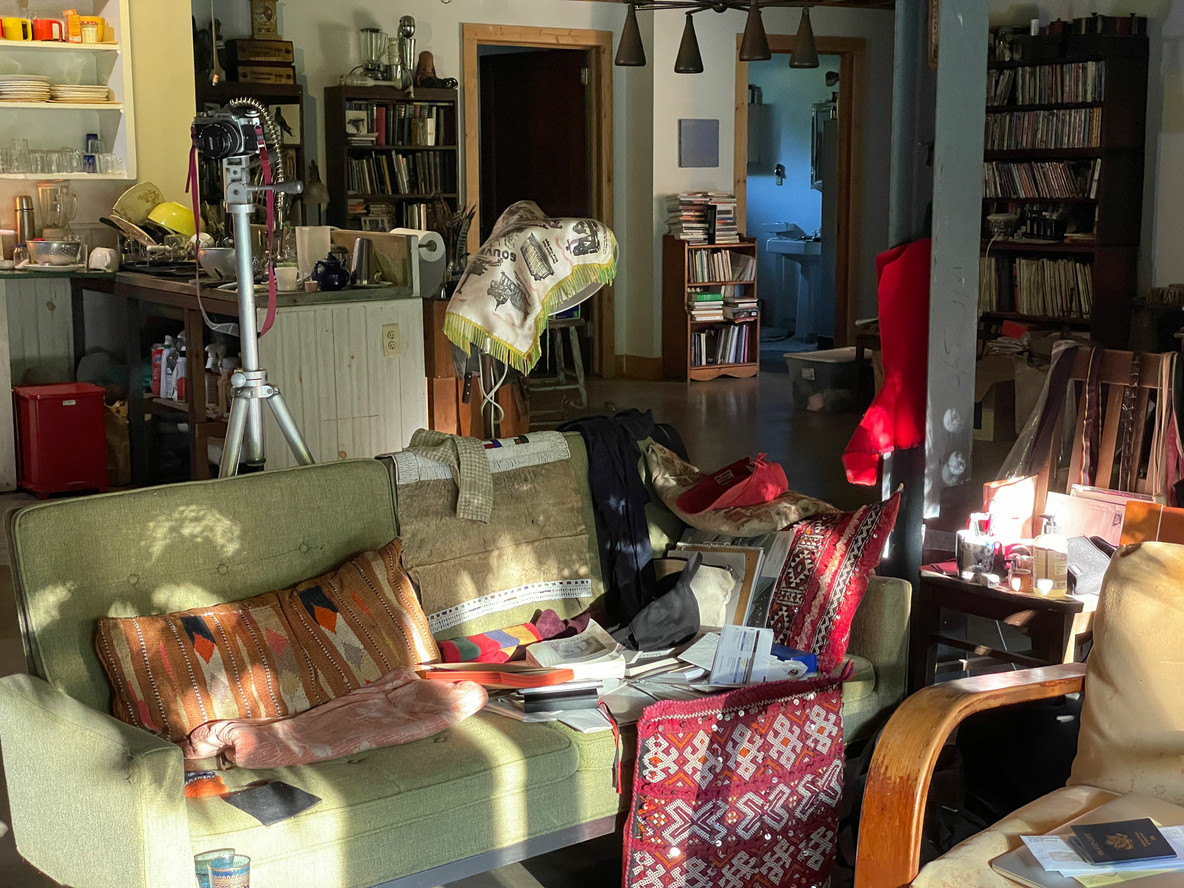 Couch with flickering shadows at sundown
The film series Moyra Davey, organized by Sophie Cavoulacos, Associate Curator, Department of Film, will be in MoMA's theaters September 23–October 10, 2022.