Dames, Janes, Dolls, and Canaries: Women Stars of Pre-Code Hollywood
The organizer of a new MoMA film series takes a fresh look at some lesser-known Hollywood luminaries.
To think of classic Hollywood is to flash on an image of someone like Bette Davis, Joan Crawford, Katharine Hepburn, or Barbara Stanwyck—actresses who made great films and box-office hits in the 1930s, '40s, '50s, even into the '60s and beyond. But the truth is that a great, decades-spanning star, especially a woman star, is a rare thing. Alongside such women were many more actresses whose prime years were brief. I'm not even speaking of someone like Jean Harlow or Carole Lombard, who had red-hot careers cut short by early death, and whose images stayed familiar on TV and in revival houses for many years after they were gone. I'm thinking of women who worked under the studio system, who had some good fortune and even a few major hits. But for reasons as varied as the films they made, these actresses didn't sustain a career in leading roles past the cultural moment that nurtured them.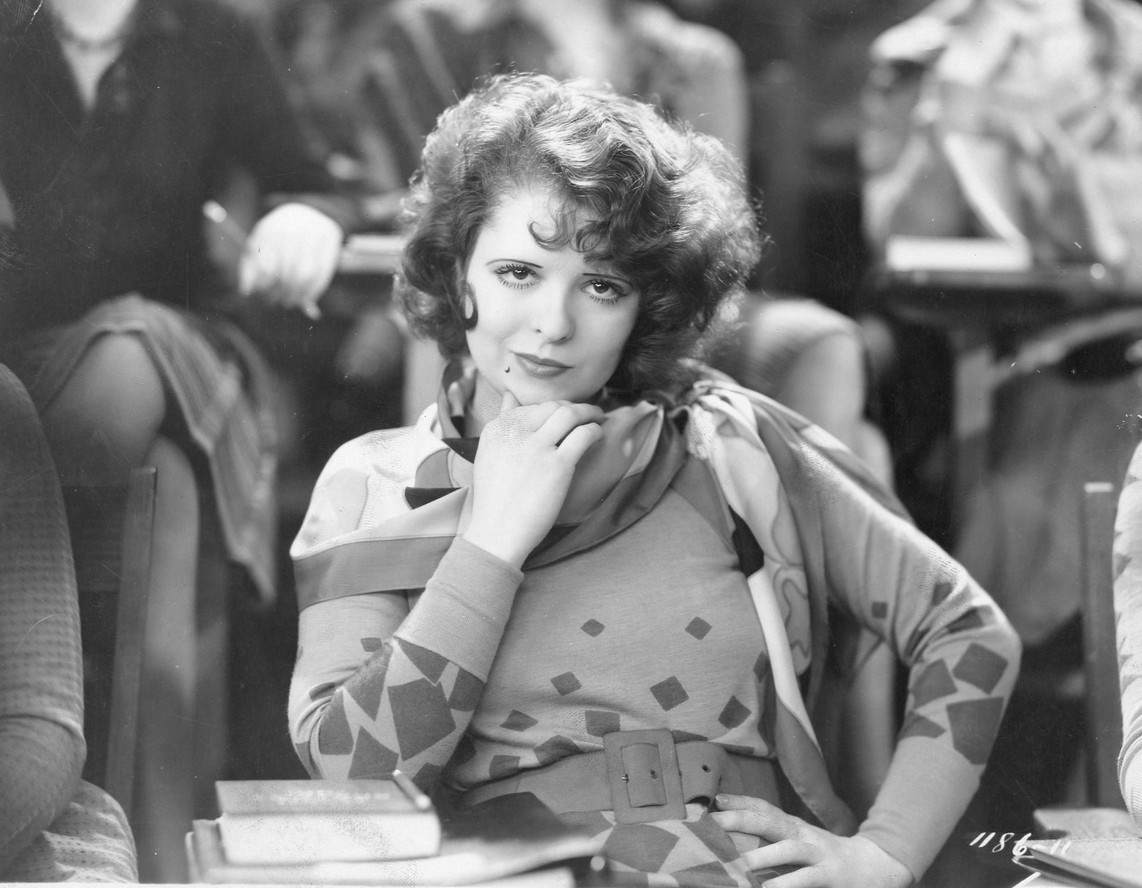 Clara Bow in The Wild Party. 1929. Directed by Dorothy Arzner
It has long seemed to me that there was one key era that produced unusual talents and saw them fade into obscurity. No, not the silents; one of the most flat-out wrong Hollywood versions of history is about Hollywood itself. That would be Singin' in the Rain, a brilliant but largely ahistorical view of silent-movie stars who couldn't make it in talkies due to grating voices. "The truth," wrote film historian Alexander Walker, "was that hardly any silent stars suffered ruin" from the advent of the talkies.
Instead, I've always maintained that it was the so-called pre-Code era that saw more talented women who burned brightly, then out. Many stars who flourished in the early 1930s were gone by the middle of that decade. So when I found myself with the opportunity to program a film series for MoMA, and was told I could shape it any way I wanted, I immediately began to think of films from about 1929 to 1934, and I had a specific vision of what the selections should revolve around. The result is Dames, Janes, Dolls, and Canaries: Women Stars of the Pre-Code Era.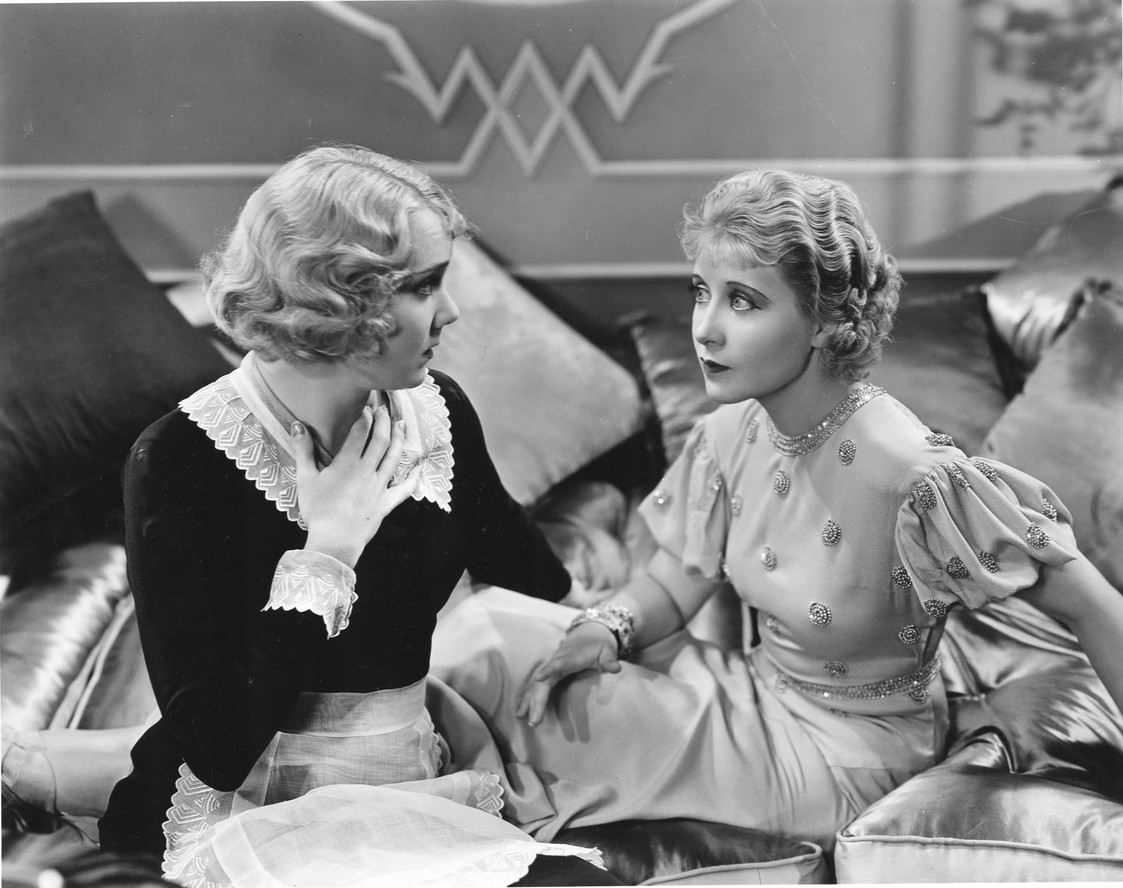 Genevieve Tobin (at right) in One Hour with You. 1932. Directed by Ernst Lubitsch
For many years now, "pre-Code Hollywood" has been widely used as a sure-fire draw for a film series (the other can't-miss label being "film noir"). But unlike noir, pre-Code comes with a reasonably well-defined timeline, beginning around 1929, when sound films became the dominant form—although some historians like to be more specific, citing March 31, 1930. That was the day the Motion Picture Producers and Distributors of America pledged to abide by the Production Code, a set of self-censorship principles that were supposed to restrict what was shown in American movies. That initial agreement, however, was verbal and nonbinding. And Hollywood proceeded to be unbound, or as much as the tenor of the times would permit. This halcyon state of affairs ended in July of 1934, when the MPPDA finally gave the Production Code Administration—the Hays Office, as it was commonly called—power to enforce the rules. And, as fate would have it, the few short years of this era also included the bleakest, hungriest months of the Great Depression.
So what we had in the early 1930s was a censorship routine that amounted to the Code administrators complaining to producers, and producers more or less ignoring them. And that was on top of an economic cataclysm that upended everything Americans had formerly believed about the rewards of virtue and hard work. The result, as Thomas Doherty put it in the subtitle of his book Pre-Code Hollywood, was "Sex, Immorality, and Insurrection."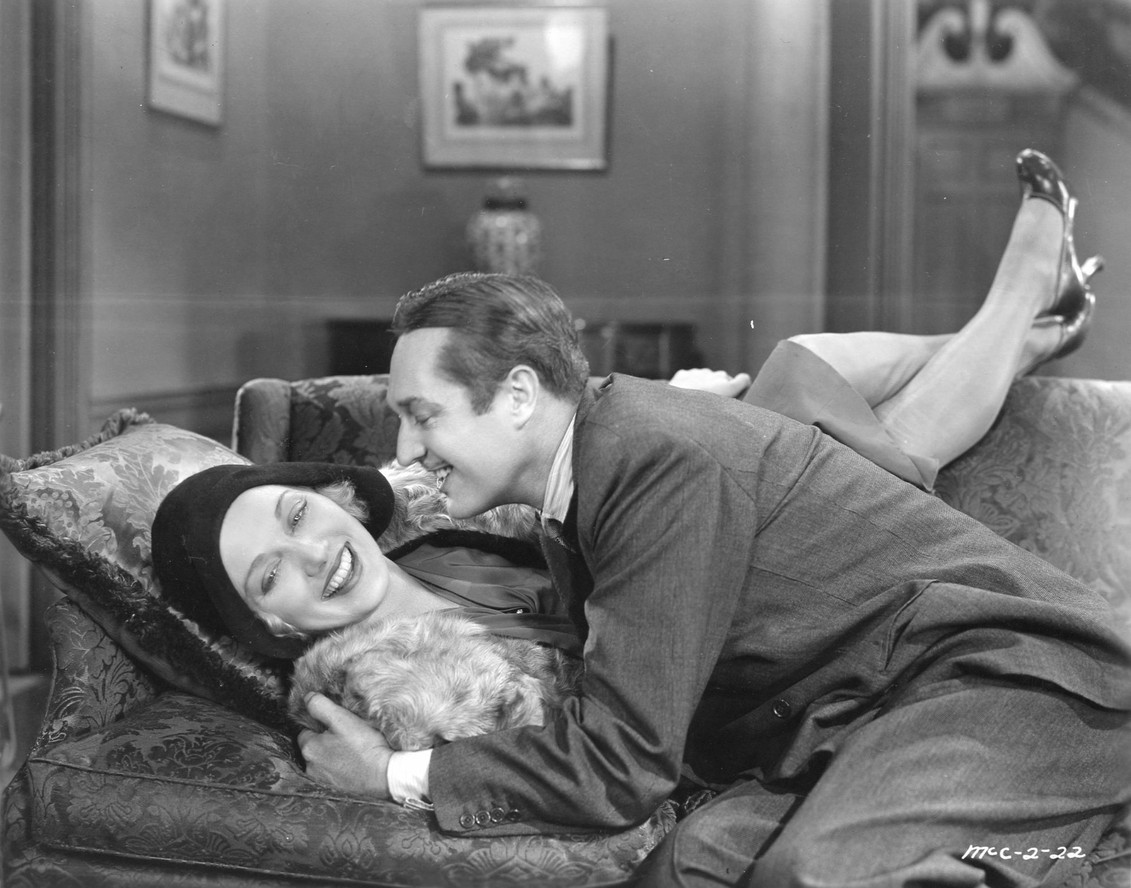 Leila Hyams (with Edmund Lowe) in Part-Time Wife. 1930. Directed by Leo McCarey
In terms of what that meant for working Hollywood actresses, the pre-Code era required a fresh assortment of images. For instance, Nancy Carroll, a Broadway baby with a jazzy singing voice and a style that bridged the old carefree flapper with her new harder times, could vault to stardom after only a few films. Leila Hyams, who'd started as an ingenue in MGM silents, seemed fresher and more exciting in Part-Time Wife as a married (read: sexually experienced) woman who is no longer sure that marriage is even for her. Studios were ready to take a chance on someone like Elissa Landi, whose intelligence and air of refinement could elevate the suggestive plot of something like Body and Soul. Mae Clarke, an excellent actress who never quite developed into a full-fledged star, could still get meaty lead roles in the early talkies. The Pre-Code era also nurtured the likes of Frank Borzage and James Whale, whose gifts for directing great performances were apparent with stars and unknowns alike.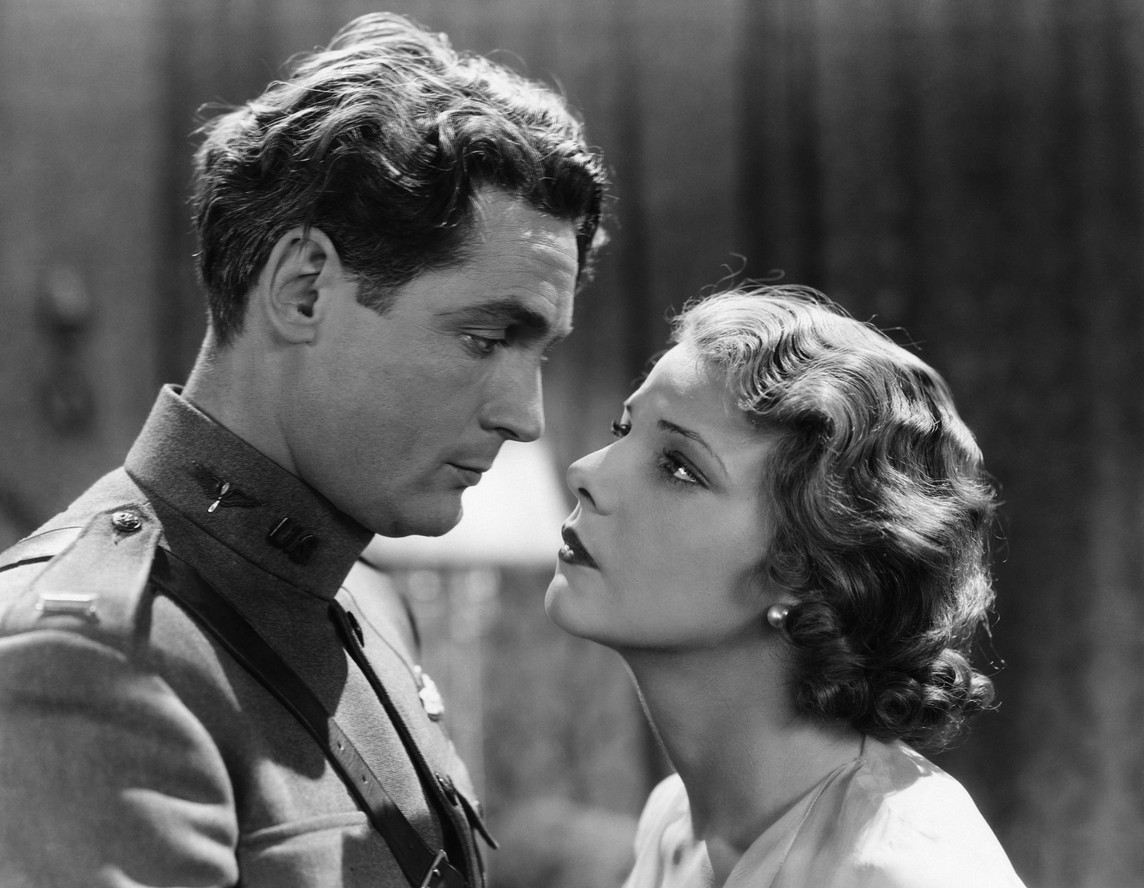 Elissa Landi (with Charles Farrell) in Body and Soul. 1931. Directed by Alfred Santell
When repertory programmers began tagging films "pre-Code," the lure was what these movies had that the later, more familiar studio era either did not, or only hinted at: Profanity. Adultery. Drugs. Prostitution. Violence. Crime that did, in fact, pay. Certain films that took this short-lived licentiousness as far as it could go—Baby Face, The Public Enemy, Safe in Hell, I'm No Angel—became staples of pre-Code programming. It's surprising, in fact, how firmly a hundred or so classics have come to define what we think of as pre-Code. So if the response to the names of some, perhaps even most, of the actresses I've included in Dames, Janes, Dolls, and Canaries is, "Never heard of her!"—that's wonderful. That, as they say, is the point.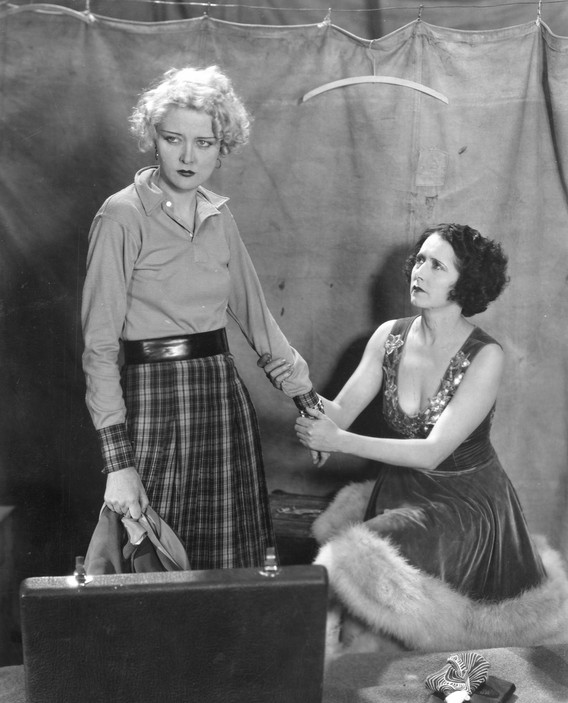 Mary Nolan (left) and Mae Busch in Young Desire. 1930. Directed by Lewis Collins
The film series Dames, Janes, Dolls, and Canaries: Women Stars of the Pre-Code Era, organized by Dave Kehr, Curator, and Olivia Priedite, Senior Program Assistant, Department of Film, The Museum of Modern Art, with Farran Smith Nehme, independent curator, is on view at MoMA February 1–19, 2022.