"50 Lines after Figure (2001) by Glenn Ligon"
Poet Tiana Clark reads her poem, inspired by Ligon's arresting screenprints.
For this year's edition of our Poetry Project, we asked poet Ada Limón to select nine distinguished American poets to respond to artworks from the Museum's collection. Here, Tiana Clark shares her poem inspired by Glenn Ligon's Figure.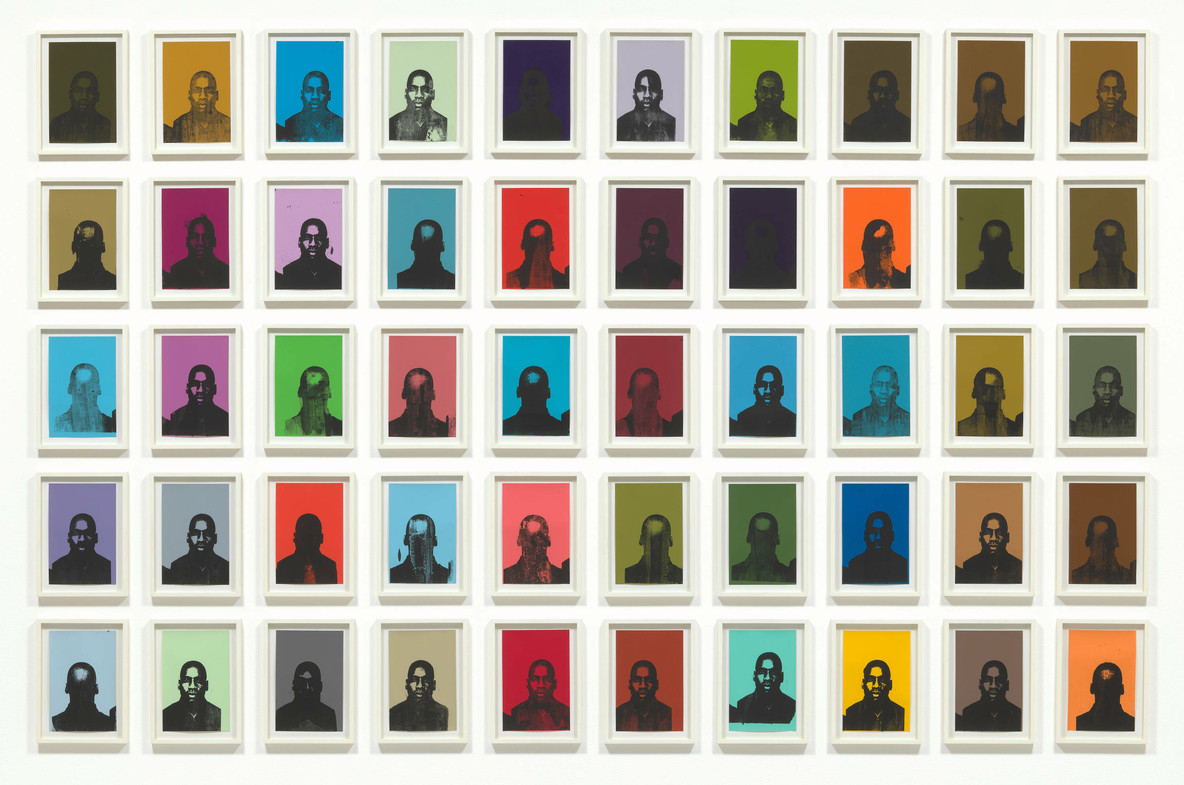 Glenn Ligon. Figure. 2001
50 Lines after Figure (2001) by Glenn Ligon
You know how it works when you make a photocopy
of a photocopy? The original fights to be seen
but appears blurred in each new version.
     —Matthew Olzmann
50 self-portrait poems
50 ghazals with "resilience" as the radif
50 broken sonnets with the same face as the volta
50 deleted lines about the pandemic (b/c I'm still processing it)
50 monostichs about Paul Robeson as Othello
50 love letters I write to a version of myself I want to believe isn't lying
50 witty out-of-office autoresponder email messages
50 frames, cabinets, and/or shadow boxes as anaphora
50 epigraphs from Gregory Pardlo that read: "The ekphrastic poet,
      that is to say all poets, must become an expert in the art of framing."
50 line breaks as tarot cards forecasting your face appearing and then disappearing again
50 end-stopped lines with em dashes
50 mugshots
50 contexts out of context
50 Glenn Ligons
50 Tiana Clarks
50 unmurdered Breonna Taylors
50 George Floyds coupled with joy and no knee on his neck, and yet
50 times I can't unsee your face as censored caesura
50 times I betrayed     and forgave myself     in the silent frame     caesura      holds
50 times I whispered "Those who can afford to wait can wait without anxiety."
50 poems I burned in praise of non-attachment
50 selfies and/or layers of meaning and non-meaning
50 obsessions when I looked to see who looked back at my Instagram story (ughhh)
50 figures of the same almost face—obscured—differently, each time a new background
      color blooming inside 50 9x6 silkscreen portraits
50 times a poem did and didn't make sense to me until it clicked in me—Ya know?
50 revisions where I exhausted each surprise
50 replies on Twitter when I asked "How do you know when a poem is finished?"
50 endings with no epiphany
50 New Year's resolutions re: longing!
50 times I smooshed my face into my dog's wet snout for a kiss
50 times I stalked your social media looking for a disowned part of my shadow
50 ghosts that look almost like some part of me I can't name or sound out (the ache)
50 personal rejections
50 chapbooks by Black men, and yet, we need more
50 times I typed my dad's name into a search field and found nothing
50 Mary Oliver poems
50 Toni Morrison quotes
#50 from Bluets starts with this sentence, "The confusion about what color is, where it is,
      or whether it is persists despite thousands of years of prodding at the phenomenon."
50 postmodern ekphrastic poems that undermine "the concept of verisimilitude itself."
50 self-plagiarisms and/or miraculous repetitions of the self
50 copies of copies (where the forehead becomes an orb or an aura or both but all ash)
50 times I rewrote the same text the same line the same poem the same-same-same…
50 lines I underlined inside Catalog of Unabashed Gratitude
50 lectures, workshops, and prompts I taught from Catalog of Unabashed Gratitude
50 times my students taught me something new about Catalog of Unabashed Gratitude
50 glimmers when a student says I didn't know poetry could "do this" or "say that"
50 invisible permission slips sparkling in their eyeballs—THAT GLEAM THOUGH
50 titles for a poem after Frank O'Hara, after Roger Reeves, after Ocean Vuong,
          after Claire Schwartz, after Tanya Olson, after Dean Rader which reads,
          "Not Someday, but Today I Will Love Tiana Clark"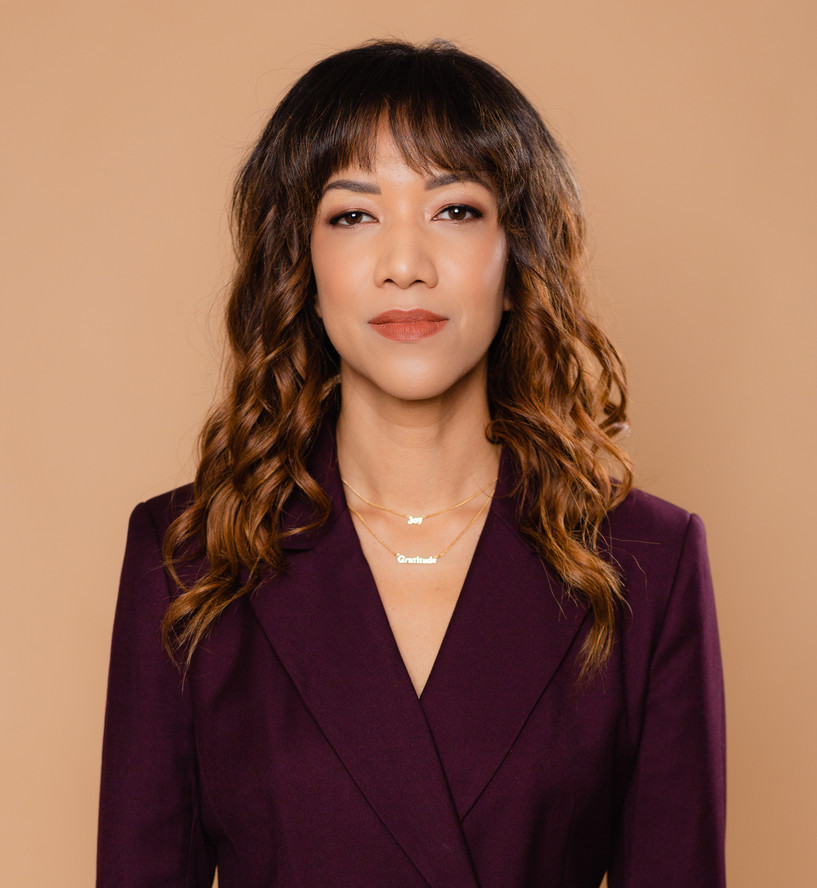 Why did you choose this work of art?
I selected Figure, by Glenn Ligon, because I wanted to be in conversation with Ligon's work. Roland Barthes is known for talking about the punctum in photography, "that accident which pricks me (but also bruises me, is poignant to me)." I experience that type of intense psychic stab repeatedly when I've encountered Ligon's brilliant and expansive oeuvre, especially around the intersections of race, erasure, desire, and intertextuality.
What was your approach to writing a poem about it?
I was inspired to respond to Figure with an obsessive approach centered on repetition and rebellion. I wanted the poem to break all the "rules" and the fourth wall. I wanted the meta catalog poem/ars poetica to be ravenous through accretion as it tried to consume the whole world. It's a long poem about longing, about Blackness, about trying to love a self or all the selves one might carry or might see reflected back at them in 50 9×6 silkscreen portraits.
Tiana Clark is the author of the poetry collection I Can't Talk About the Trees Without the Blood (2018), winner of the 2017 Agnes Lynch Starrett Prize, and Equilibrium (2016), selected by Afaa Michael Weaver for the 2016 Frost Place Chapbook Competition.