Martha Shane and Ian Cheney's The Emoji Story
A documentary about emoji takes us through the origins and evolution of a novel form of human communication.
The Emoji Story streamed here February 16–March 2, 2021. The full documentary is no longer available here for streaming. On February 17, MoMA members took part in a live Q&A with the film's producer, Jennifer 8. Lee; Paola Antonelli, Senior Curator, Department of Architecture and Design, and Director, Research and Development; and Paul Galloway, Collection Specialist, Department of Architecture and Design. You can now watch that discussion below. Not a member? Join now to unlock a year of engaging content and events.
Take a look at your smartphone. What was the last emoji you used? The smiley face? The much-loved smiling pile of poo? Perhaps a suggestively employed eggplant and/or peach?
In the 10 years since Apple added emoji functionality to its iOS messaging app, the world has seen an explosion of their use, with the tiny symbols now firmly entrenched in the myriad ways we communicate with each other. Emoji, however, existed long before Apple or Google got their hands on them. Their story begins in Japan in the 1990s with pioneering companies like NTT DOCOMO that helped launch the emoji revolution.
The Emoji Story explores where emoji come from, which rules govern their use, and how their meanings adapt and change as they are adopted by an ever broader and more diverse user base around the world. Along with artists, linguists, and academics who share their perspectives, the film offers a rare inside look at the little-known group that sets the rules for much of the hidden infrastructure of the Internet (including emoji): the Unicode Consortium. Following a number of individuals seeking to add new emoji to the Unicode set, we watch as a group of well-meaning yet bureaucratic technicians weigh the merits of adding symbols like a "woman with a hijab." The search for inclusion and representation by these would-be emoji creators illustrates the power of visual culture, and the Internet as a whole, to both amplify and exclude voices.
As you watch, keep an eye out for emoji creator Shigetaka Kurita's visit to MoMA, which acquired the original NTT DOCOMO set in 2016.
–Paul Galloway, Collection Specialist, Department of Architecture and Design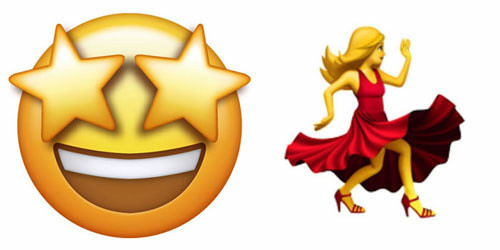 Build an Emoji
Want to bring your own emoji into the real world? MoMA's Department of Education created the video below, which employs some of the design methods used in the creation of the original emoji to guide families through creating their own new ways to communicate.