Audio for Feeling, Being, and Coming Together
In a new audio playlist that you can listen to at the Museum or wherever you are, extraordinary teachers invite you to look deeply at some of their favorite art.
"This quality of mind—impartial, open, non-judgemental, curious, patient, and unafraid—is what links mindfulness with art," says Dr. Mark Epstein, a psychiatrist who works at the intersection of psychotherapy and Buddhism. The many ways in which we engage with a work of art can offer surprising opportunities for personal growth and change. Spending time with a work of art can render the unspoken visible. A work that asks tough questions can prompt us to ask these questions of ourselves and our societies. And close looking—taking in a work of art slowly and with complete attention—can help teach our bodies what it's like to be still and our minds to grow quiet. The immersive multi-sensory experience of being with art can also help us find moments of pleasure and awareness.
To explore these ideas more deeply, we asked seven extraordinary teachers to look with us at some of their favorite works of art. Each speaker on the Artful Practices for Well-Being audio playlist invites us to look deeply and with attention, drawing on different mind-body practices and offering new insights and approaches to the artworks.
The speakers draw on perspectives and skills rooted in their personal and professional experiences as they guide us through exercises meant to empower, ground, and inspire. As Dr. Sará King puts it, "We can learn from deep within the body to create a field of belonging. It's kind of mystical when you think about it, this ability that we have to project from the heart space an energy of safety, inclusion, and love."
Click on the links below to listen to the audio.
Introduction: Artful Practices for Well-Being
MoMA security supervisor and meditation teacher Chet Gold shares the ways his mindfulness practice informs his work.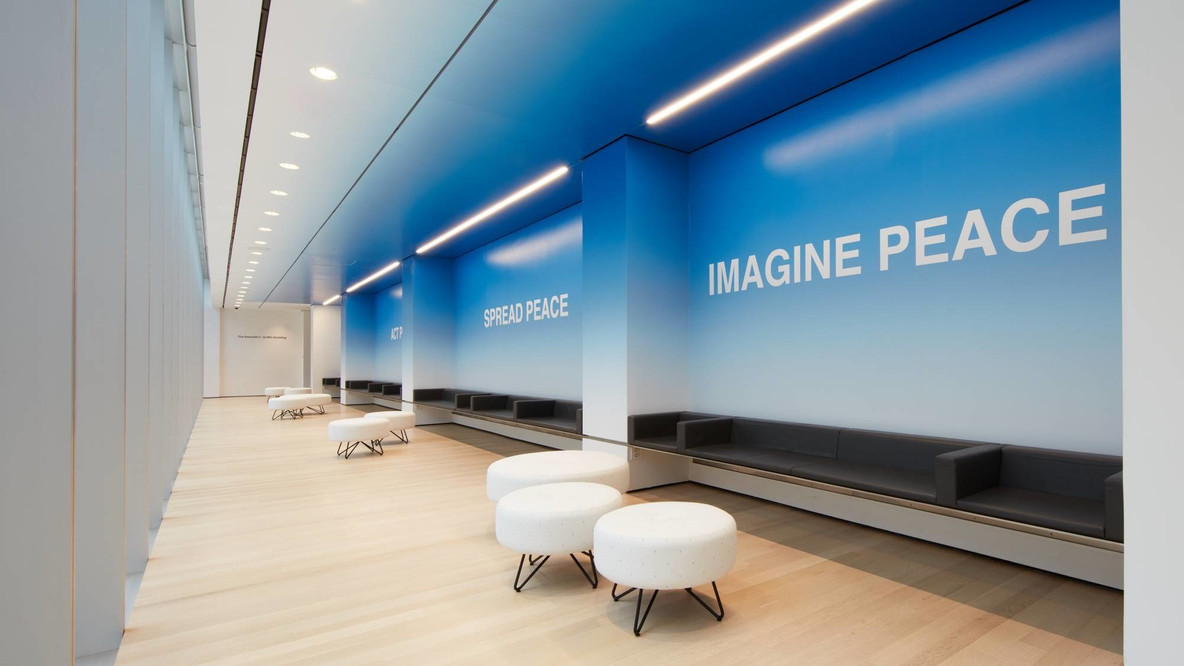 Installation view of Yoko Ono's PEACE is POWER (2019)
The Abby Aldrich Rockefeller Sculpture Garden
Dr. Mark Epstein takes us on a sensory exploration of the Sculpture Garden, highlighting his gratitude for Buddhist teachings learned early in his career.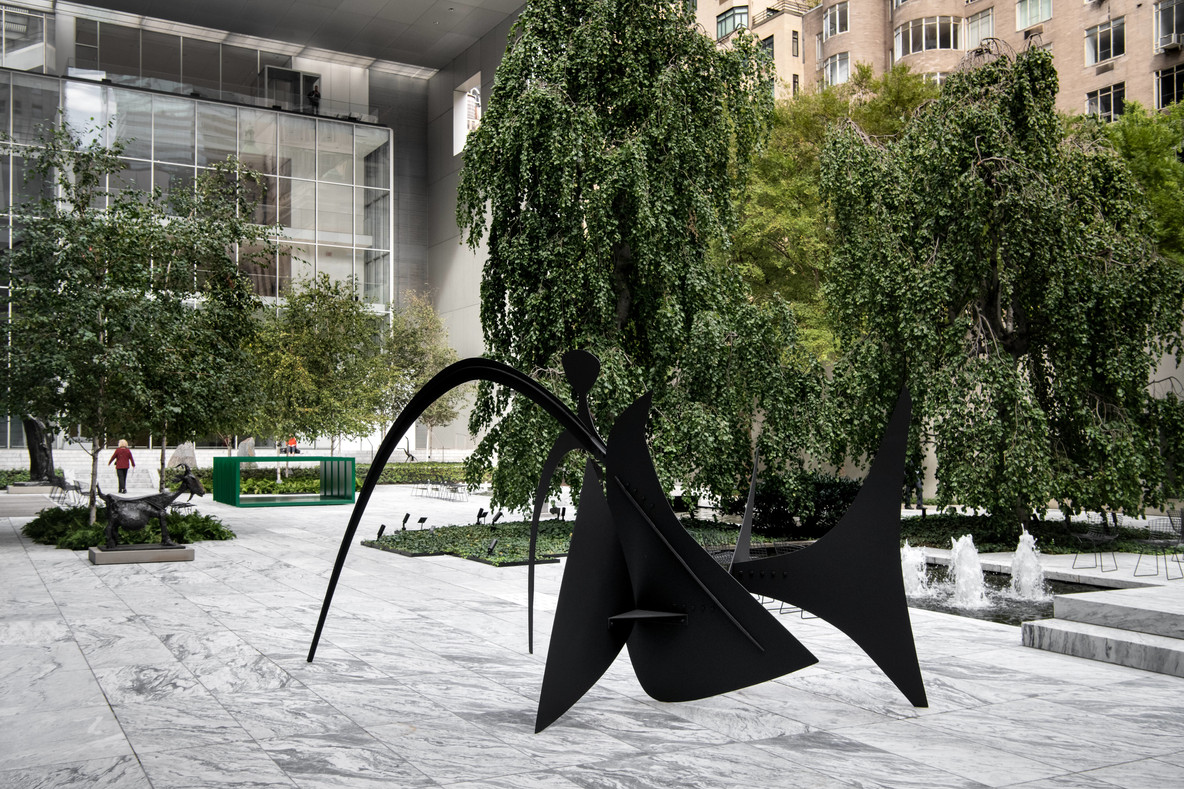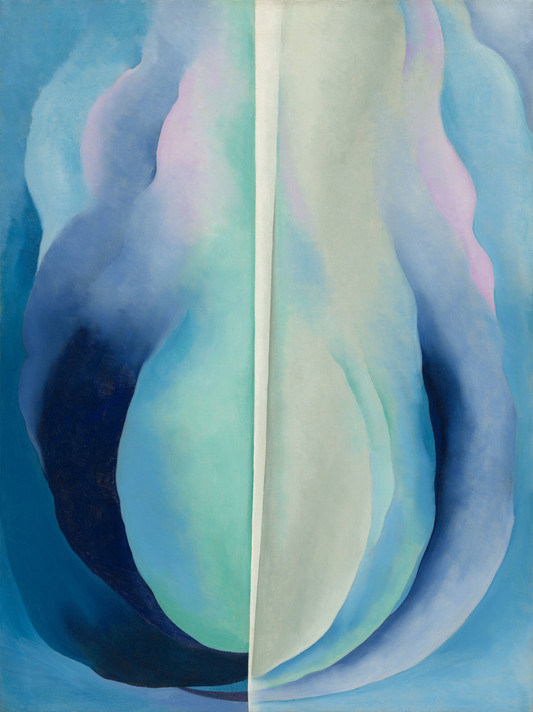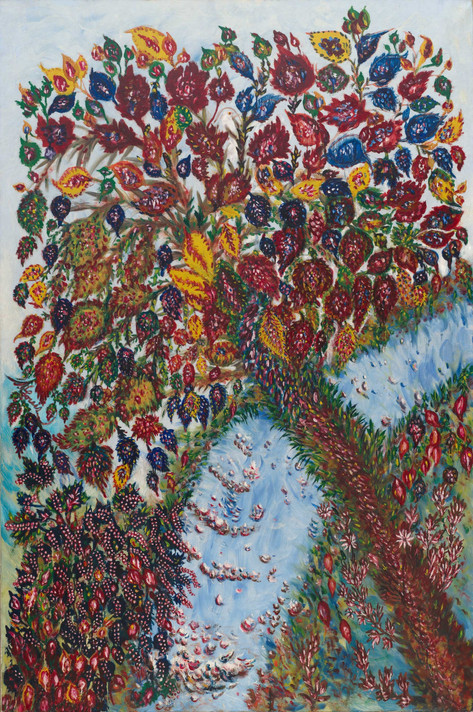 Constantin Brâncuși. Fish. 1930
Somatic experiencing practitioner Francesca Maximé guides us through mindfulness, bodywork, and movement-based exercises designed to allow us to feel more present.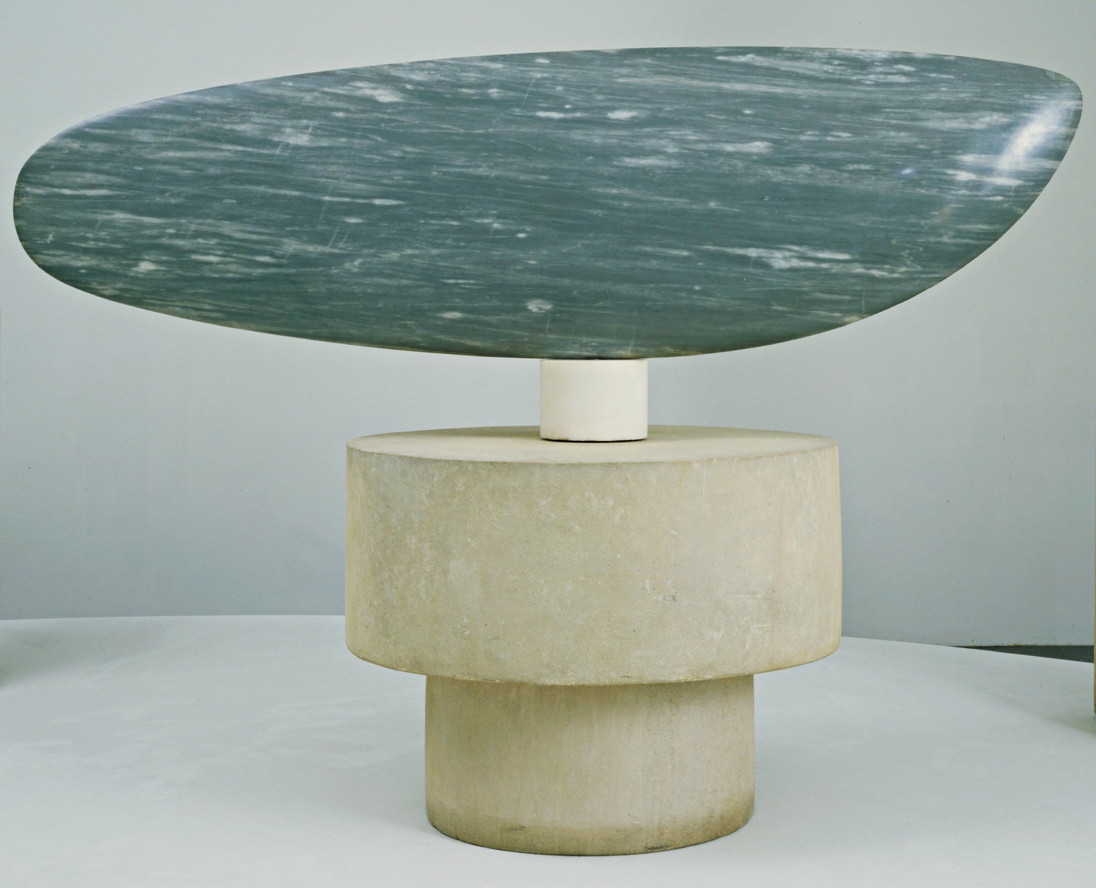 Leonora Carrington. And Then We Saw the Daughter of the Minotaur. 1953
Jackie Armstrong leads you on a journey into an artwork using visualization and empowering imagery.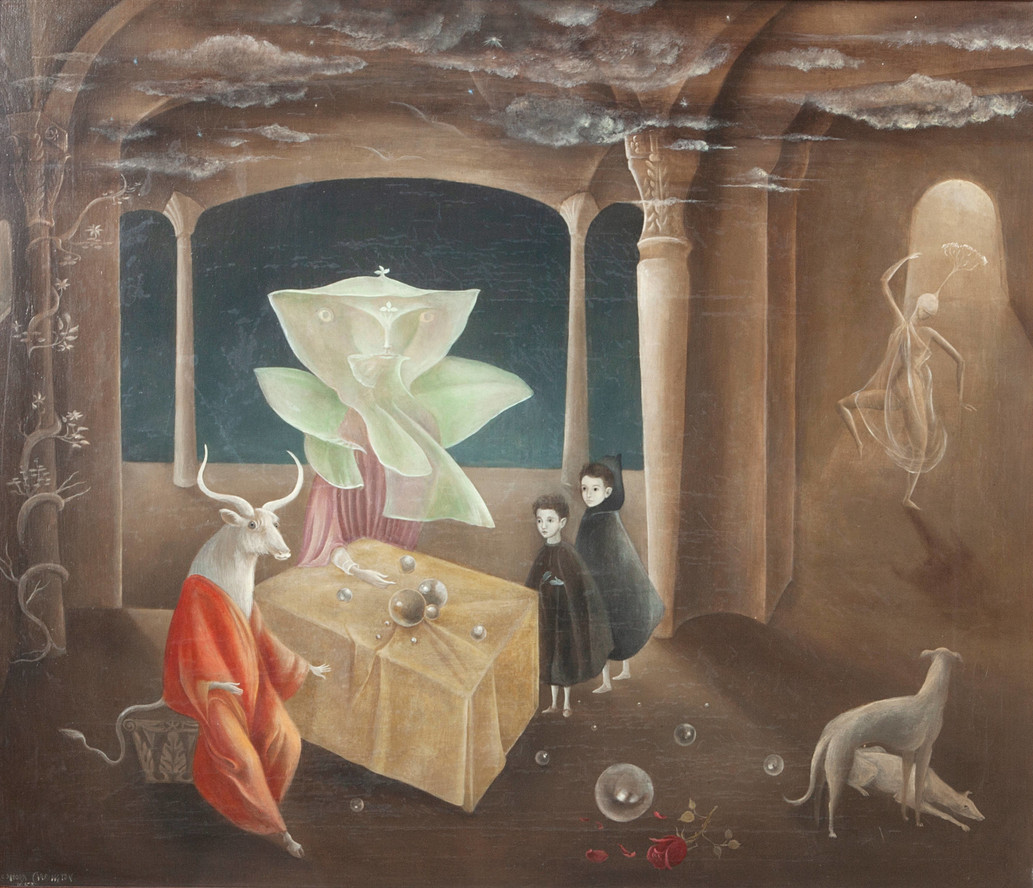 Betye Saar. Black Girl's Window. 1969
You'll also hear from Dr. Sará King, a neuroscientist, medical anthropologist, and meditation instructor who believes that "social justice and well-being are one and the same thing." She uses this framework as inspiration for a guided meditation on Betye Saar's Black Girl's Window, in which you will discover how "the science of social justice is science that you can feel."
Special thanks to Dan Arnés for composition and sound design, and Pablo Altar for original music.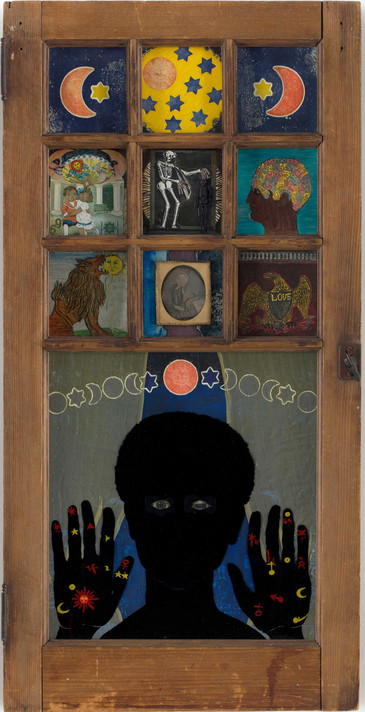 We would love to hear your feedback about this playlist or any of the stops on it. Please share your thoughts in this survey. Thank you!