Immerse Yourself in Cinematic Illumination
Experience Shuzo Azuchi Gulliver's pioneering installation in 360-degree video.
Mounting an exhibition of Shuzo Azuchi Gulliver's Cinematic Illumination has involved a series of translations. Beyond the overnight messages from Gulliver in Tokyo, conceptually, the project brings a one-time happening from 1969 into the form of a 2020 installation, channels a nightclub environment into a museum, and places an artist's singular vision in a 1960s collective context that combined underground film, avant-garde art, and global youth culture.
Another translation is from the physical to the virtual. We are pleased to be able to present Cinematic Illumination using 360-degree video, aimed to convey the immersive scale, sensory overload, and physicality of Gulliver's slide-projector installation—all at the click of a button.
For the best viewing experience, here are some tips for watching
When viewing on a desktop computer, press play, then click and drag in the video to look around. But for the best experience, we recommend watching on your mobile device—you can move the device itself to explore the space around you—or on a VR headset. Just follow these simple steps...
Step 1 Download the YouTube app (if you don't have it already).
Step 2 Open the YouTube link in the YouTube app (mobile browsers do not support 360-degree video playback yet).
Step 3 Sit in a spinning chair (if you have one).
Step 4 Explore the space around you!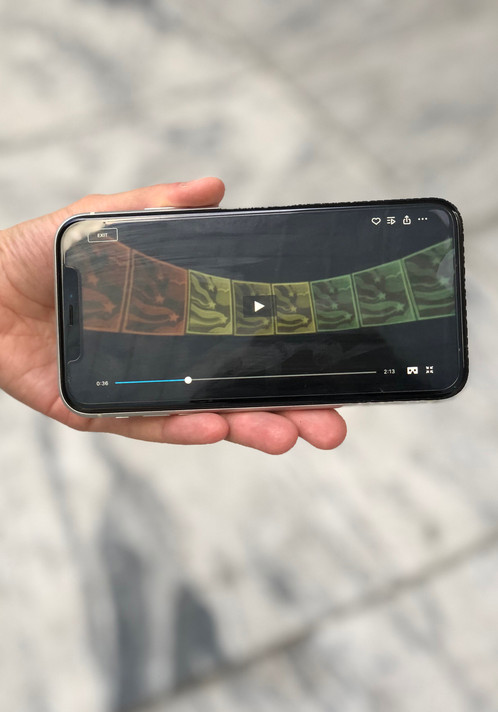 On desktop, press play, then click and drag to move the camera around. Read the instructions above to optimize the 360-degree experience.
The exhibition is presented as part of The Hyundai Card Performance Series.



Major support is provided by the Jill and Peter Kraus Endowed Fund for Contemporary Exhibitions.



Generous funding is provided by the Lonti Ebers Endowment for Performance and the Sarah Arison Fund for Performance.