Artist, vocalist, and producer Miho Hatori shares an era-spanning playlist inspired by Shuzo Azuchi Gulliver's Cinematic Illumination.
Gulliver was 19 years old when he created Cinematic Illumination at the dance club Killer Joe's in Ginza, Tokyo.
That moment—the late 1960s—was a turning point in postwar Japan. The country arose from the devastation of war and overcame many difficulties. EXPO 70 in Osaka was a spectacular event that created a strong vision of the future in the Japanese people's consciousness. At the same time, the US-Japan Security Treaty was about to be renewed, and vigorous student protests were held around the nation; as they became more violent, campus riots intensified.
Now a half-century has passed, and all of this made me think about the situation we are in today—COVID-19, the Black Lives Matter demonstrations, the Hong Kong protests, an impending presidential election in the US, etc.
When researching Gulliver's piece, I thought about a quote by Lewis Carroll: "It takes all the running you can do, to keep in the same place."
What am I going to feel when I experience his Cinematic Illumination now? In putting together this playlist, I wanted to channel the feeling of the late '60s in Tokyo and New York, along with my personal experiences in Tokyo during the early '90s when I lived there (neo-psychedelia/rave music was popular), and also to place my feet in 2020. It was a profound journey.
As I compared two different eras, one thing moved me: the journey of humanity and its innocence from the late '60s to today. Maybe we still listen to songs from the past as a reminder to stay grounded. Maybe we look at art from the past for the same reason.
I am glad we all are still here to resonate together.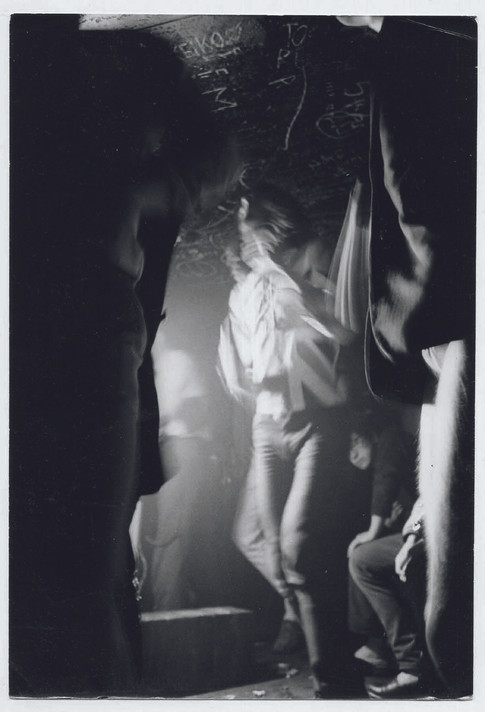 Shuzo Azuchi Gulliver dancing, c. 1967
Miho Hatori is an artist/vocalist/producer, formerly of the group Cibo Matto. Her current projects include New Optimism, Miss Information, Salon Mondialite, and Marine Series. She has appeared on records by Gorillaz and the Beastie Boys. Originally from Tokyo, Miho works and lives in New York.
The exhibition is presented as part of The Hyundai Card Performance Series.



Major support is provided by the Jill and Peter Kraus Endowed Fund for Contemporary Exhibitions.



Generous funding is provided by the Lonti Ebers Endowment for Performance and the Sarah Arison Fund for Performance.