Film Vault Summer Camp, Week Four: Art and Artists
Watch the private moments of great artists and writers, and a 17th-century Japanese house installed in Midtown Manhattan.
Welcome to the final week of Virtual Views: Film Vault Summer Camp. Every Thursday in August, we're streaming selections of historic films from the MoMA collection.
For the fourth and final week of Film Vault Summer Camp, we are going back to the basics, highlighting what puts the "A" in MoMA—art—and, of course, the artists who make it. While the Department of Film collects and exhibits films and videos that we consider to be works of art, we also have a fair number of movies about art and art movements, including documentaries, newsreels, home movies, and interviews—genres that are often overlooked or not considered to have artistic merit. The two featured films are important cultural documents of significant people, places, and events, but at the same time they stand on their own as artworks...and just plain good movies.
A Japanese House. 1955
Directed by Sidney Peterson
A Japanese House is a film MoMA produced in 1955 to document the installation of an actual, full-scale 17th-century Japanese house, designed by Junzō Yoshimura and named Shofuso (or "Pine Breeze Villa"), in our Sculpture Garden. The third house that MoMA's Department of Architecture and Design constructed in the garden, Shofuso was chosen for its unique, traditional Japanese design characteristics, including post-and-lintel frame construction, flexible layout, purposeful relationships between indoor and outdoor spaces, and the decorative qualities of the structural system itself. With more than 1,000 visitors per day, the exhibition was so successful that the Museum extended its run multiple times.
The film is in many ways a traditional documentary, detailing a specific event at a certain moment, with explanatory narration. However, it is also a beautiful film, with many quiet, contemplative moments, careful camerawork, and artfully composed frames. Japanese in its execution, the film explores traditional elements of Zen and Shinto design, such as kukan/supesu ("space is not empty"). Long, lingering takes invite the viewer to ruminate on reflections in water or the shape of a doorframe, as if they were experiencing the house themselves. This film is the closest you can get to visiting Shofuso without actually being there. The house still exists, now reassembled in a park in Philadelphia.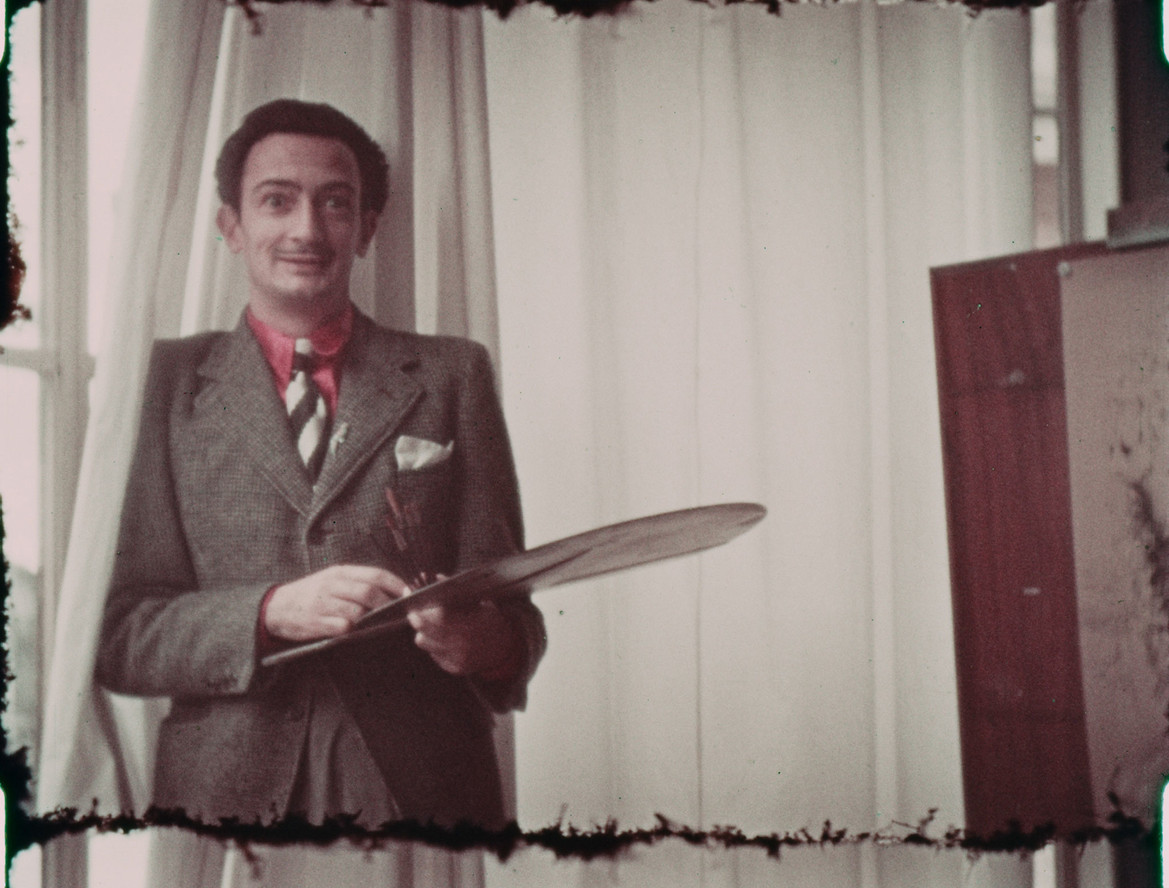 Chapman Films. 1934–43. USA. Directed by Mrs. Gilbert W. Chapman
Chapman Films. 1934–43
Directed by Mrs. Gilbert W. Chapman
We presented Chapman Films from August 27 through September 3, 2020. The film is no longer available here for streaming.
Chapman Films is a collection of home movies shot between 1934 and 1943 in Paris, London, Mexico City, New York, and other cities by Mrs. Gilbert W. Chapman. Chapman (aka Elizabeth Fuller, aka Bobsy Goodspeed) was a socialite and patron of the arts who was arguably even more interesting than the famous subjects she shot. Her home was Chicago, but she travelled extensively, taking her 16mm camera with her on vacations, philanthropic trips, and visits with artists in their studios. Chapman was also a writer, primarily of plays (she adapted The Wizard of Oz for the stage), and became known for her fabulous parties in both Chicago and New York.
Chapman's camera captured cultural luminaries of the 20th century—artists, writers, composers, philosophers, journalists—from Pablo Picasso, Constantin Brâncuși, and Henri Matisse to Igor Stravinsky, Eve Curie, and Gertrude Stein. Chapman Films is immensely popular in the Film Study Center for the rare and intimate glimpses of their lives it provides, from a time when the famous were not readily accessible. Yes, there were gossip columns, fan magazines, and juicy exposés in the 1930s and '40s, but many notable figures carefully curated their public personas. We know these figures through their paintings, music, or words, not their faces, so to see them at all—let alone in real life, doing everyday things—is remarkable.
Chapman Films is currently installed in Private Lives Public Spaces, the Museum's first gallery exhibition devoted to the exploration of home movies as an art form. Home movies are the largest (and largely unseen) group of moving image works produced over the last 100 years. You won't see some of the common family-home movie tropes in Chapman's reels, though—no Christmas mornings or Fourth of July parades—but even the famous are still human. Here they are hamming it up for the camera, lounging, smoking cigarettes, and playing with their dogs, just like everyone else. (Learn more about home movies in How To See: Home Movies, and watch more films from Private Lives Public Spaces on Magazine.)