Your Summer Listening, Simplified
MoMA playlists provide hours of art-inspired music.
From artists' musical inspirations to cinema soundtracks to the "alien" sounds of the avant-garde, MoMA playlists offer truly unique listening experiences. Below you'll find a brief selection of some past favorites, and be sure to follow MoMA on Spotify so you don't miss what comes next.
Joan Punyet Miró, the grandson of artist Joan Miró, developed a playlist pairing specific works in MoMA's exhibition Joan Miró: Birth of the World with musical compositions beloved by his grandfather.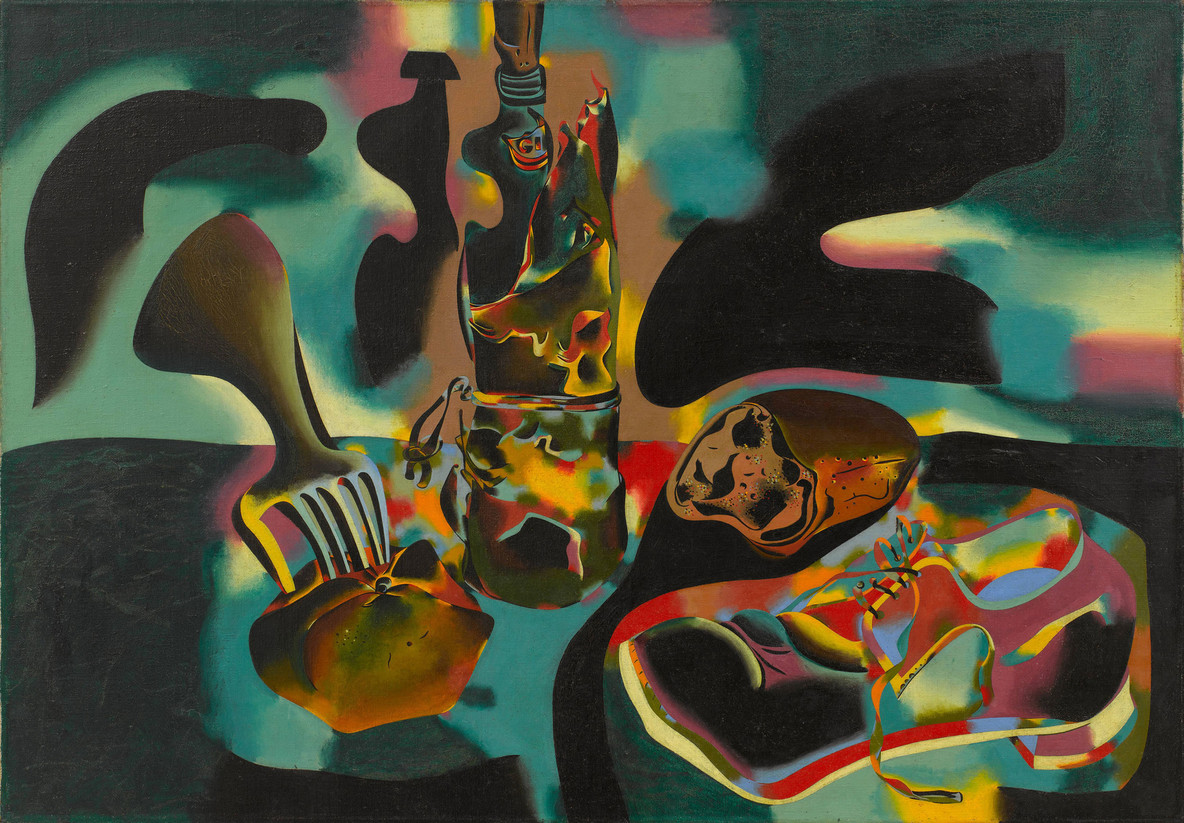 Joan Miró. Still Life with Old Shoe. 1937
Songs selected by Joan Punyet Miró
Grace Matthews, Faith Ringgold's longtime assistant, shared the artist's playlist with us, featuring tunes that inspired Ringgold in her studio.
Songs that inspire the artist Faith Ringgold
The inspiration door swings both ways: We compiled a playlist of songs about and inspired by other works of art.
Musicians draw inspiration from the visual arts
WQXR host Terrance McKnight worked with MoMA to develop a playlist for the exhibition Charles White: A Retrospective, featuring music, poetry, speeches, and more.

Charles White. Five Great American Negroes. 1939
Terrance McKnight's playlist for Charles White: A Retrospective
The singer-songwriter shared some thoughts about weaving, making art, and writing music—and made us a playlist to accompany the exhibition Taking a Thread for a Walk.
"Love the Thread," a playlist by Rosanne Cash
Representing two generations of artists, Edward Ruscha and his son Eddie Ruscha each shared some of their favorite tracks with us.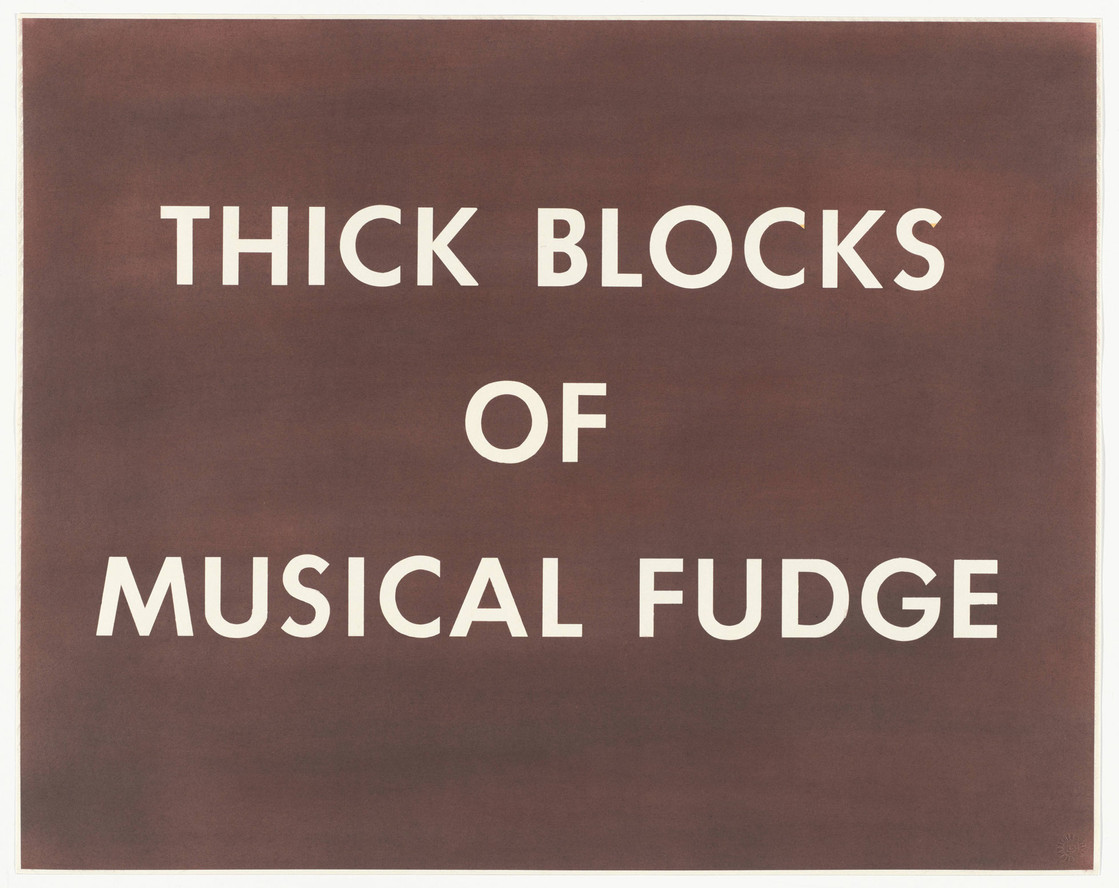 Edward Ruscha. Thick Blocks of Musical Fudge. 1976
A playlist by Edward Ruscha
"Smoke Rings," a playlist by Eddie Ruscha
Curators reflect on the lives of Aurlus Mabele, Manu Dibango, and Tony Allen through their music and the songs they inspired.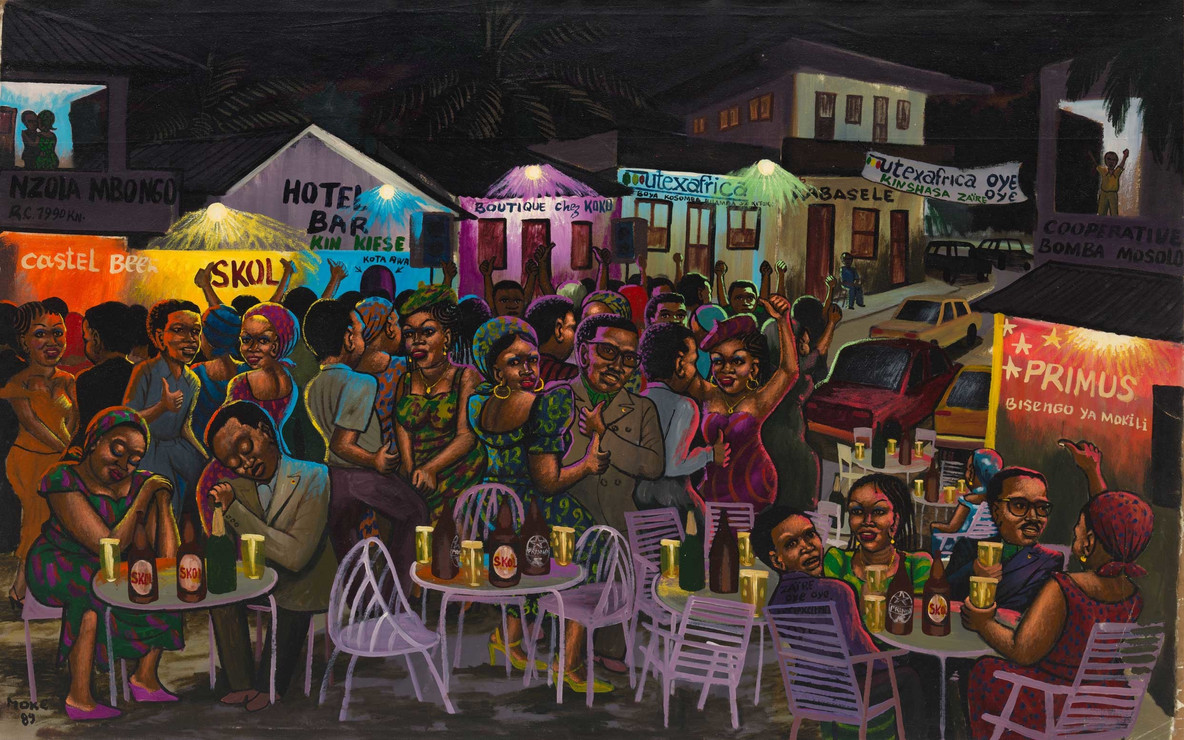 Moke. Long Live Utex Africa. 1989
An introduction to Aurlus Mabele
An introduction to Manu Dibango
An introduction to Tony Allen
Remember, you can always find our playlists by following MoMA on Spotify.