Now Is the Time to Read Photography Books
On the occasion of National Photography Month, a curator looks back at some of MoMA's classic photo publications.
Almost anyone who cares about photography has an unshakable connection to the medium anchored in books. From the fixity of Anna Atkins's scientific studies in the 1840s to the generative mix of images that comprise Dayanita Singh's Museum of Chance (2013), it's impossible to imagine the history of photography without them. As often and as deeply as I have found myself obsessing over a photobook—Dorothea Lange: Words & Pictures is a recent expression of this fascination—I'm sure I couldn't name all the books that are themselves dedicated to photobooks. Instead, in recognition of National Photography Month, I'll offer a distilled and unabashedly myopic consideration of the intertwined histories of photography and photobooks (interpreted broadly to include books about photography) at MoMA. Your library may not be complete with them, but to my mind it couldn't be complete without them—or at least, those that are in print! (Many of the others you can peruse as PDFs on moma.org.)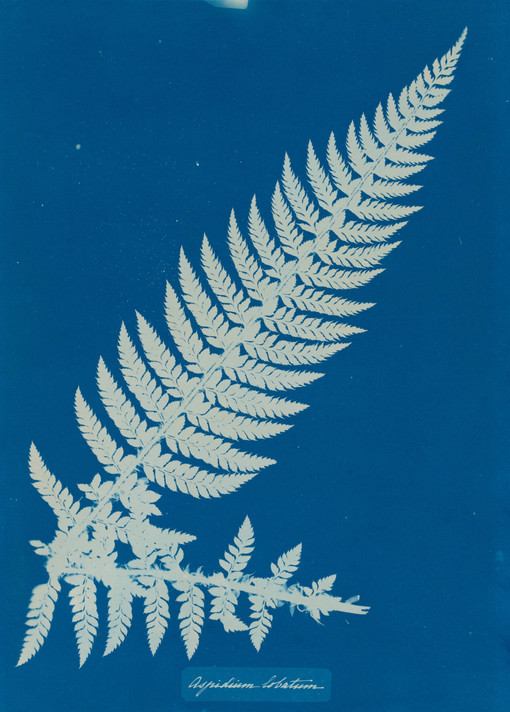 Anna Atkins. Aspidium Lobatium. 1853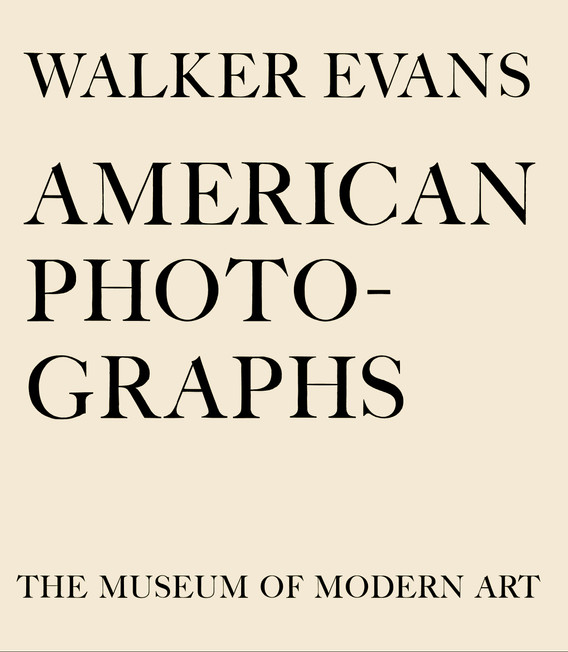 Walker Evans, American Photographs (1938)
Everyone should own this book. It's that simple. This was the book that confirmed the indissoluble expressive potential of a suite of images, accompanying the Museum's first one-person photography exhibition. One particularly memorable passage in Lincoln Kirstein's accompanying text begins, "After looking at these pictures with all their clear, hideous and beautiful detail, their open insanity and pitiful grandeur, compare this vision of a continent as it is, not as it might be or as it was, with any other coherent vision that we have had since the war. What poet has said as much? What painter has shown as much? Only newspapers, the writers of popular music, the technicians of advertising and radio have in their blind energy accidentally, fortuitously, evoked for future historians such a powerful monument to our moment. And Evans' work has, in addition, intention, logic, continuity, climax, sense and perfection…." (For more on Kirstein's history as a collector and advocate of modern photography, you can read the catalogue of the recent exhibition Lincoln Kirstein's Modern.) American Photographs remains a central touchstone and is the point of departure for Gallery 520 at MoMA, titled Picturing America, which will be on view when the Museum is able to reopen.
Beaumont Newhall, Photography 1839–1937 (1937)
Several years before Beaumont Newhall became MoMA's first curator of photography, he organized Photography 1839–1937 and wrote the text for its accompanying catalogue, the Museum's first published book of photographs. At the time he was the Museum's librarian (the trustees had not yet been persuaded of the need for a Department of Photography, nor for a specialized curator). By the release of a second edition in 1949—The History of Photography from 1839 to the Present Day, as the book is more commonly known—Newhall had parted ways with the Museum and assumed a position at the George Eastman Museum. The fifth edition was used as the textbook for my undergraduate history of photography class (in tandem with John Szarkowski's Looking at Photographs), and although the limitations of its scope seem ever more obvious, it remains a formative contribution. During World War II, while Beaumont Newhall was serving with the US armed forces, his wife Nancy Newhall assumed the position of acting curator and published Paul Strand: Photographs, 1915–1945, heralded as "the first critical monograph issued by The Museum of Modern Art on a photographer," followed closely by The Photographs of Edward Weston (1946).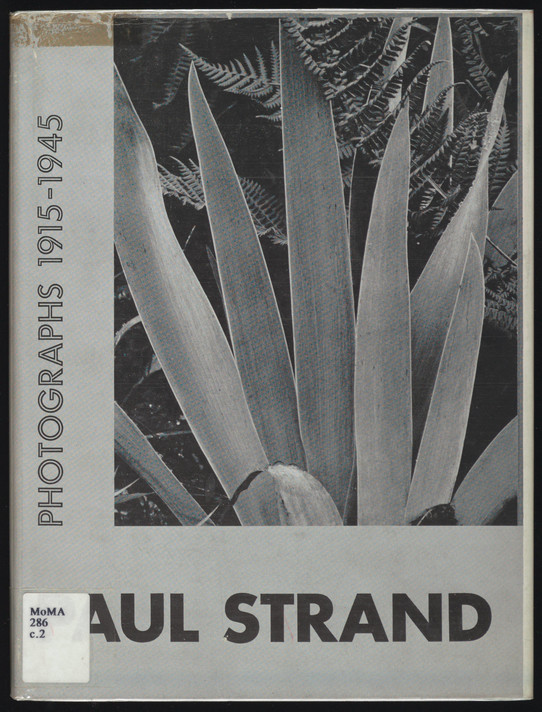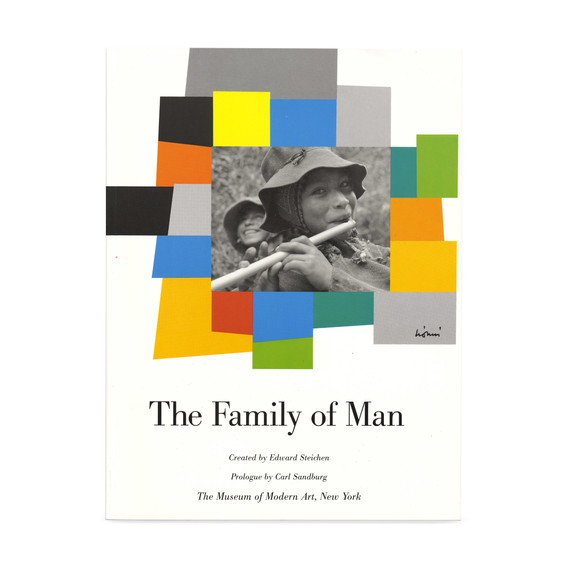 The Family of Man (1955)
By the time Edward Steichen assumed the position of director in the Department of Photography, in 1947, he had already organized two wartime exhibitions for MoMA: Road to Victory (1942) and Power in the Pacific (1945). Their popular appeal was surely central to his appointment, even if it was later dwarfed by the response to The Family of Man, which was seen by more than a million visitors at MoMA. More than nine million people saw one of the five versions that subsequently circulated around the world. In 2015, when the Museum produced a 60th anniversary edition of this publication, the New York Times published a piece on "the ambitious exhibit and book that changed the landscape of modern photography," and I wrote a blog post about the many treasures in the Museum collection acquired thanks to a fund established by the proceeds of the catalogue sales…a rare circumstance indeed!
John Szarkowski, The Photographer's Eye (1966)
Like Steichen, John Szarkowski was a photographer before coming to MoMA. He put down his camera when he became director of the Department of Photography in 1962 and (essentially) did not pick it up again until his retirement, in 1991. I take an unjustifiably personal delight that his photograph of Sarah Lake was one of the last of these. During those three decades, he wrote about photography more thoughtfully, more expansively, and more accessibly than (arguably) anyone before or since. The Photographer's Eye represents an early pinnacle, published more than two years after an exhibition of the same name.
Other favorites (leaving out a great number of beloved monographic considerations) include Looking at Photographs (mentioned above; reading it remains a not-so-secret pleasure), and Photography Until Now, which, 30 years later, is really more of an excellent Photography Until Then. (A brief aside: Photography Until Now included a magnificent panorama by Hugo van Werden that I had assumed to be unique until presented with the opportunity to acquire a closely related variant in 2013, which now anchors the east wall in Gallery 502, Early Photography and Film.)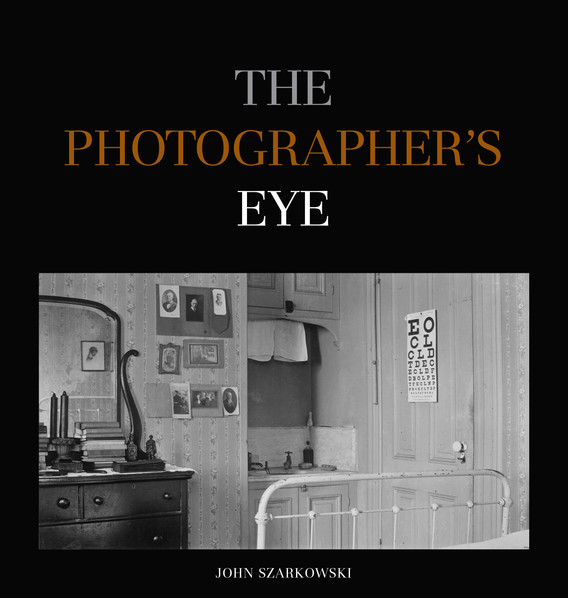 Hugo van Werden. Friedrich Krupp Cast Steel Works, Essen. 1872–73.
Arbus Friedlander Winogrand: New Documents, 1967 (2017)
There was no book accompanying one of Szarkowski's most influential exhibitions, New Documents, which featured the work of Diane Arbus, Lee Friedlander, and Garry Winogrand. The introductory wall text for that 1967 exhibition, and the small folded brochure that was produced for its traveling version, have been reproduced and quoted so frequently one could be forgiven for considering them publications, but in fact it wasn't until the 50th anniversary that the Museum published Arbus Friedlander Winogrand: New Documents, 1967 (2017). I loved working on this one.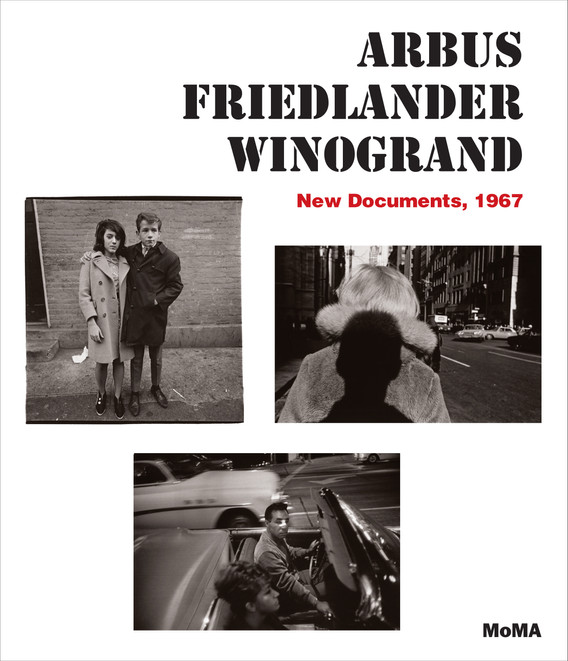 At the wheel of my parents' station wagon, we sang along to The Sound of Music while transporting these priceless masterworks from MoMA's collection.
Peter Galassi, American Photography: 1890–1965 (1995)
A fond memory from my earliest days at MoMA was driving the prints for American Photography: 1890–1965 to Robert Hennessey's home/studio in Middletown, Connecticut, where he made the color transparencies that were then necessary for making high-quality reproductions of photographs. At the wheel of my parents' station wagon, accompanied by Thom Collins—then Beaumont and Nancy Newhall Curatorial Fellow at MoMA, now director of the Barnes Collection!—we sang along to The Sound of Music while transporting these priceless masterworks from MoMA's collection. Our protocols have changed dramatically since then—we now leave these matters to professionals! I continue to return to this book both for its gorgeous reproductions and for Peter Galassi's introductory essay, which succinctly tells the story of photography at MoMA and the parallel artistic and practical traditions of the medium.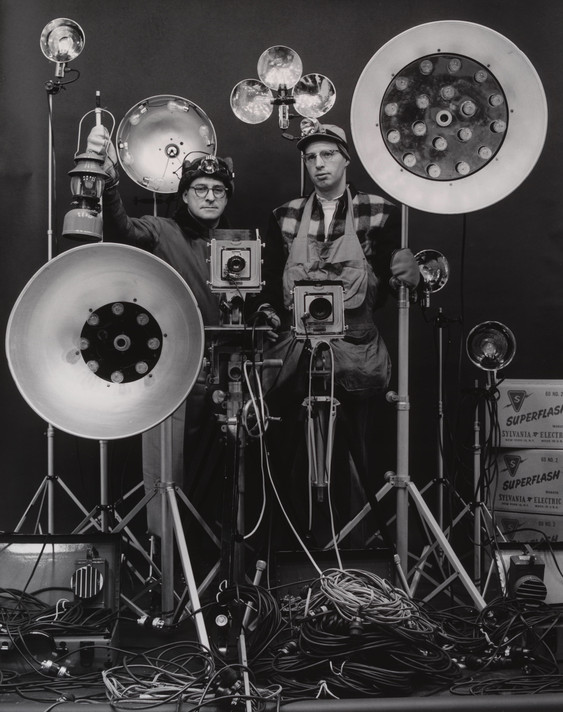 O. Winston Link. O. Winston Link and George Thom with Part of Equipment Used in making Night Scenes with Synchronizer Flash. March 16, 1956.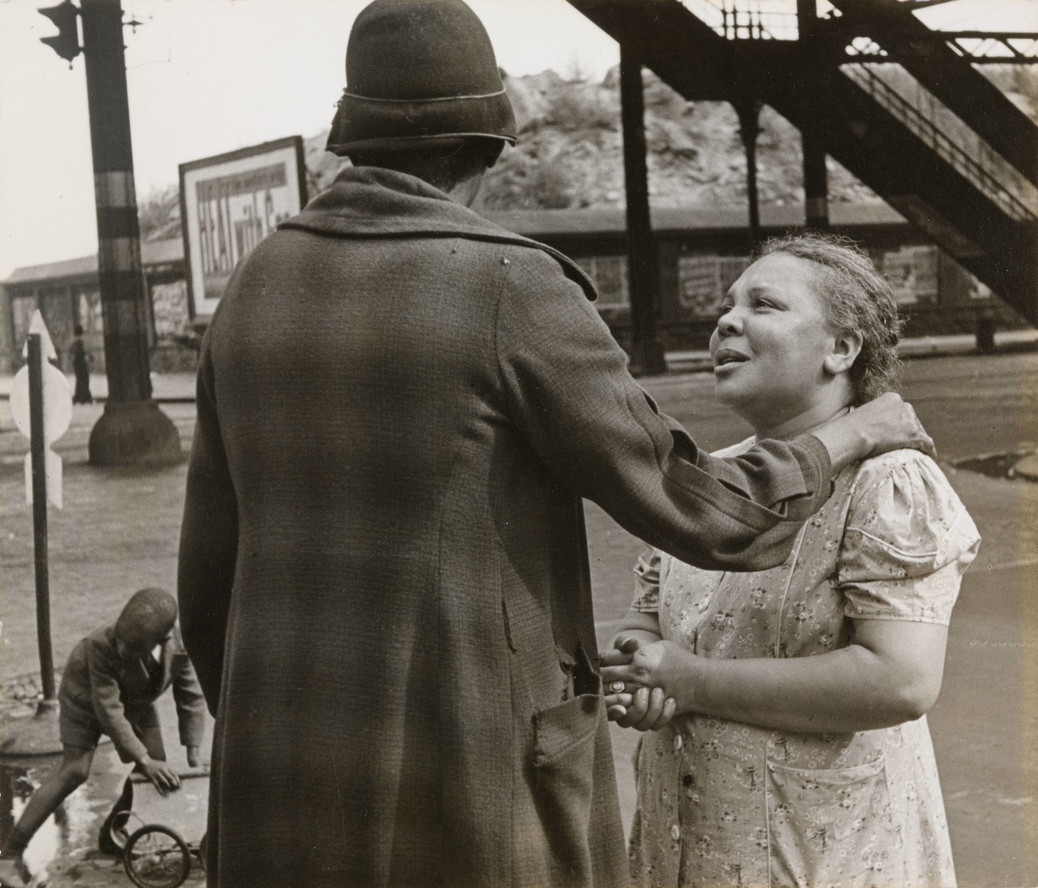 Helen Levitt. Harlem. 1939.
In those early years, I had the pleasure of working closely with Peter Galassi on Roy DeCarava: A Retrospective, and with Susan Kismaric on Pictures of the Times: A Century of Photography from The New York Times and small monographs on Judith Joy Ross and Philip-Lorca diCorcia. I still remember how thrilling it was to see my name in print, even if it was only a mention within the acknowledgments or credit for a bibliography!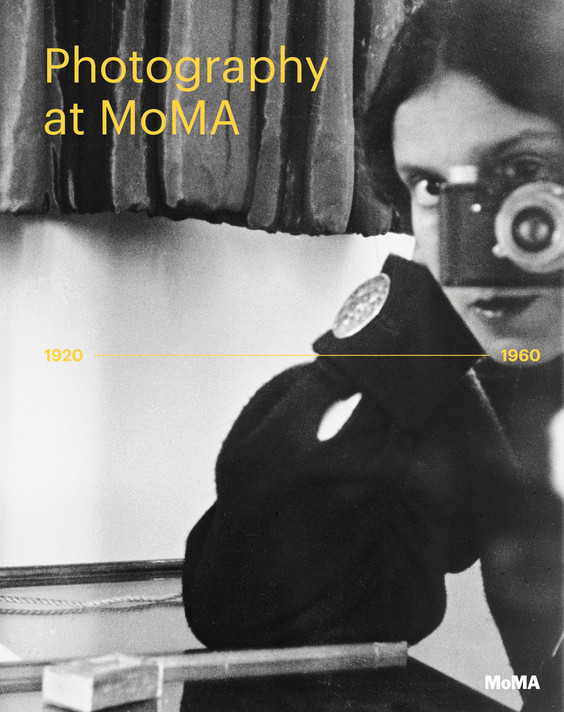 Photography at MoMA, 1840 to 1920 (2015)
Photography at MoMA, 1920 to 1960 (2016)
Photography at MoMA, 1960 to Now (2017)
Books were a priority when Quentin Bajac assumed the position of Joel and Anne Ehrenkranz Chief Curator of Photography in 2013, and my colleagues Lucy Gallun, Roxana Marcoci, and I shared his ambition to publish a history of photography told through the Museum's unparalleled collection. These three volumes are the result of those efforts, each of which echoes our reimagined approach to installing the collection galleries.
Time with a photobook is a wander off the beaten path, and hardly a day goes by that I don't reach for one.
Teju Cole
In a recent article that seems more prescient and more essential with each passing day, the artist and writer Teju Cole mused, "Time with a photobook is a wander off the beaten path, and hardly a day goes by that I don't reach for one. This enjoyment cannot be dispatched with a 'like' button. The photobook won't send you ads based on how long you linger on a given page. It doesn't track you. (No one knows, for sure, how many times I have looked at Guido Guidi's Tomba Brion.) It is resistant to gossip and allergic to snark. Sitting with it, you have to sit with yourself: this is a private experience in a time when those are becoming alarmingly rare, an act of analogue rebellion in an obnoxiously digital world. Sure, one could look at a sequence of pictures on a digital device, but to do so would be to indulge a poor facsimile like frozen pizza, instant coffee, or artificial flowers."
Szarkowski wrote in his first press release for MoMA, "The exhibition does not include their work, it is of it." Most of the books I've mentioned above include photographs, even if they aren't of them, but they hold many of the same pleasures that Cole describes, with a dash of context for good measure.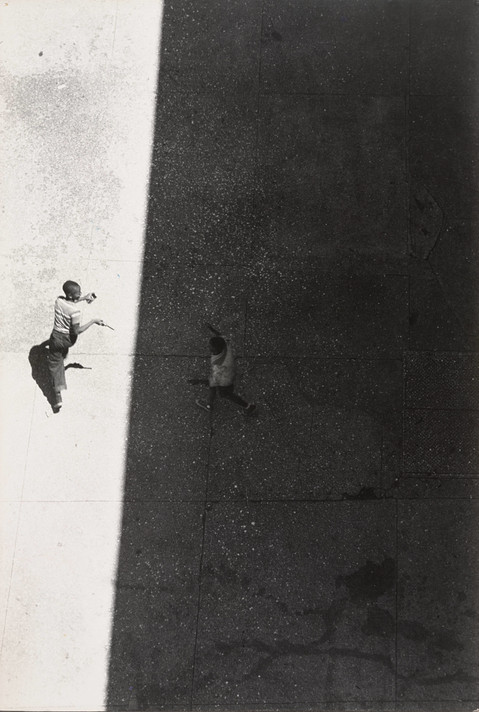 Roy DeCarava. Sun and Shade. 1952