For Caregivers: A Guide for Connecting Creatively
Ideas and prompts in English and Spanish that support communication and wellness through art.
Art can be a powerful point of human connection. Integrating art into daily life may positively impact stress, loneliness, and an overall sense of well-being. Whether you are a caregiver at home or working at a healthcare organization, MoMA's resources can help you create stimulating art experiences. These tools were originally developed as part of the MoMA Alzheimer's Project, an initiative that enabled us to develop resources to equip museum professionals, care organizations, and individual families with methods for making art more accessible to people with early- and middle-stage dementia. But they can easily be adapted and used in most caregiving situations to enhance communication and wellness. Engaging those we care for in meaningful discussions and activities around art provides an outlet for emotional and intellectual self-expression—the opportunity to explore and exchange ideas, articulate opinions and preferences, and reflect on personal experiences. If you think this sounds great, but have no idea how to begin, we've got you covered. The resources below provide a step-by-step guide for facilitating meaningful experiences with works of art.
El arte puede ser un punto potente de conexión humana. La integración del arte en la vida diaria puede afectar positivamente al estrés, la soledad y a la sensación general de bienestar. Si usted es guardián o cuidador en el hogar, o trabaja en una organización de atención médica, los recursos del MoMA pueden ayudarlo a crear experiencias artísticas alentadoras. Estas herramientas se desarrollaron originalmente como parte del "Proyecto Alzheimer" del MoMA, una iniciativa que permitió al museo desarrollar recursos para proveer a profesionales de museos, organizaciones de atención y familias individuales con métodos para hacer que el arte sea más accesible a las personas con demencia en etapas temprana y media. Asimismo, estos métodos se pueden adaptar y usar fácilmente en la mayoría de situaciones de atención y cuidado para mejorar la comunicación y el bienestar. Vincular a aquellos que cuidamos en discusiones y actividades valiosas en torno al arte, proporciona un desahogo para la autoexpresión emocional e intelectual y es una oportunidad para explorar e intercambiar ideas, articular opiniones y preferencias, y reflexionar sobre experiencias personales. Si cree que esto suena estupendo pero no tiene idea de cómo comenzar, puede contar con los recursos que presentamos a continuación y que proporcionan una guía paso a paso para facilitar experiencias valiosas a través de obras de arte.
And if you want to see our educators in action, check out our how-to videos.
With thanks to Leticia Gutierrez, Pablo Helguera, Carrie McGee, and Lara Schweller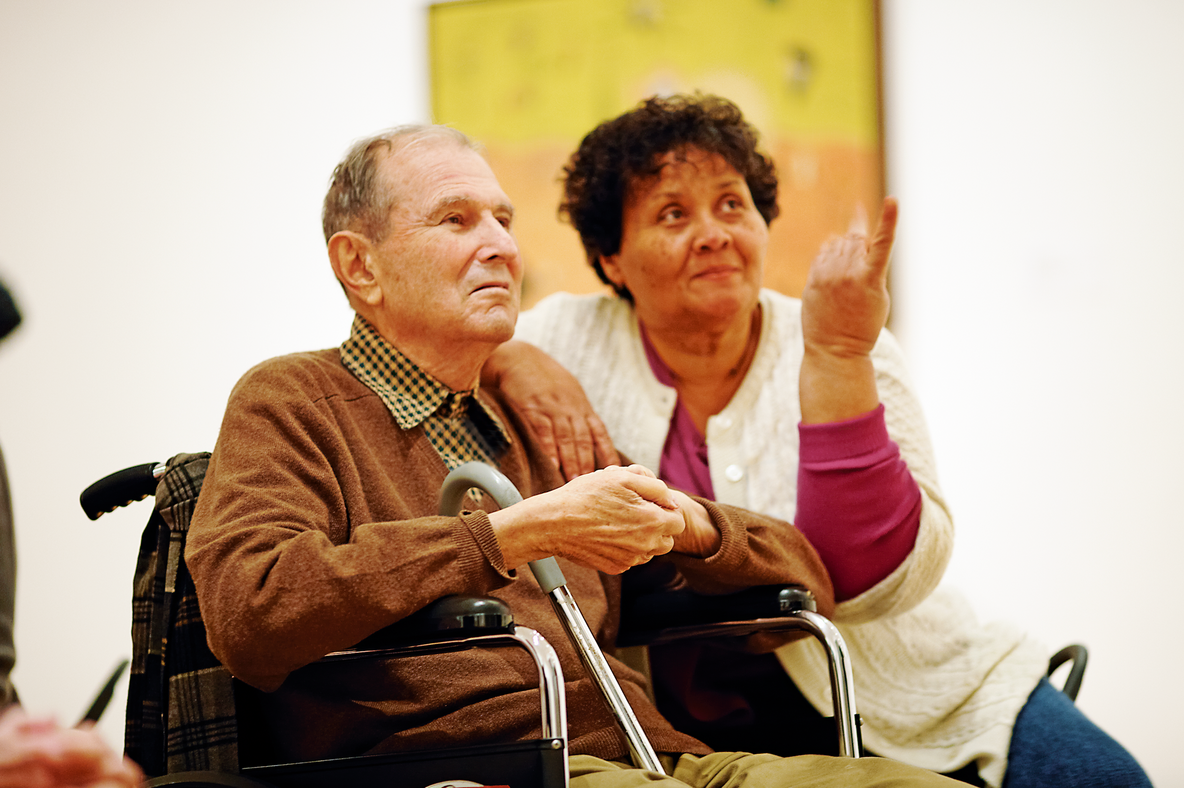 Learn: Foundations for Engagement with Art
Our goal is to enhance the vital contributions that caregivers make by providing additional resources and support. Start here to learn more about looking at and talking about art together. The approach can be used one-on-one at home or in small groups at a care organization.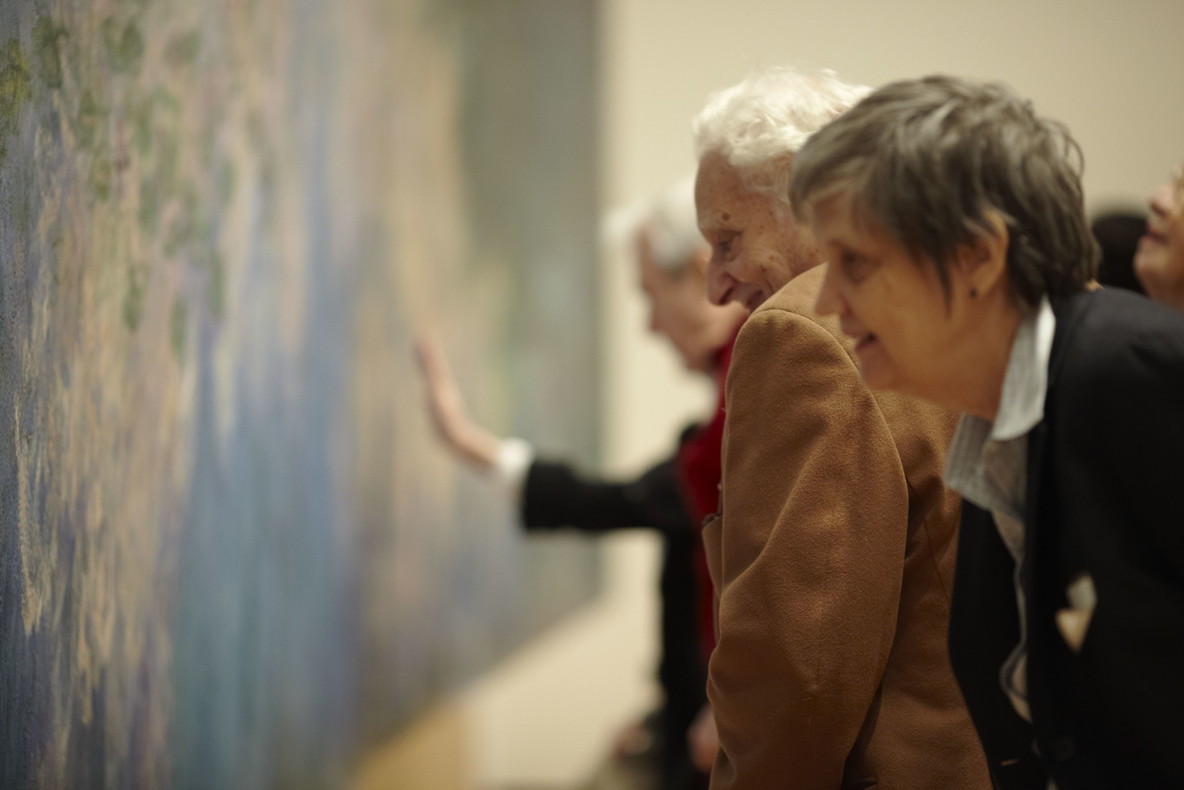 Prepare: Guide for Families
Here you'll find practical information for creating art experiences with loved ones at home.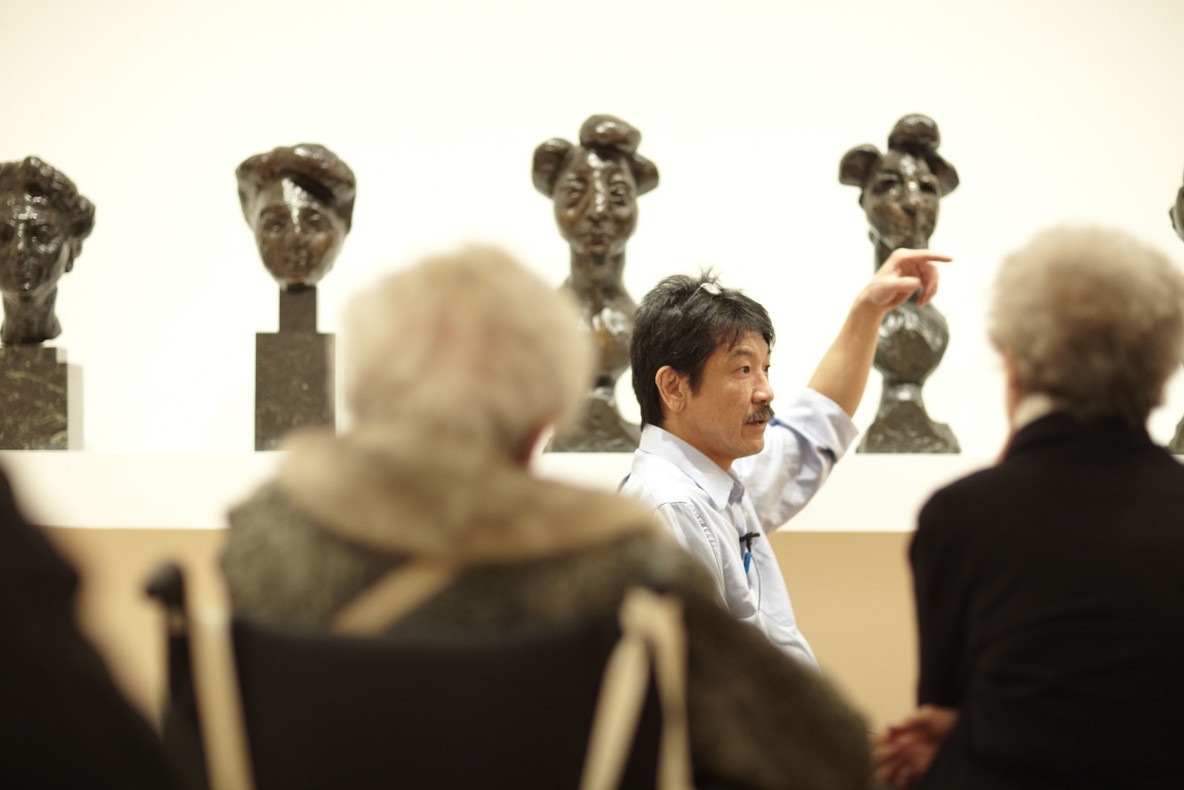 Put It into Practice: Art Modules
If you're feeling overwhelmed at the thought of researching and planning your own art program, not to worry, we have the tools for you. Here you'll find 12 different themes (complete with works of art, discussion questions, and activity prompts) to get you started.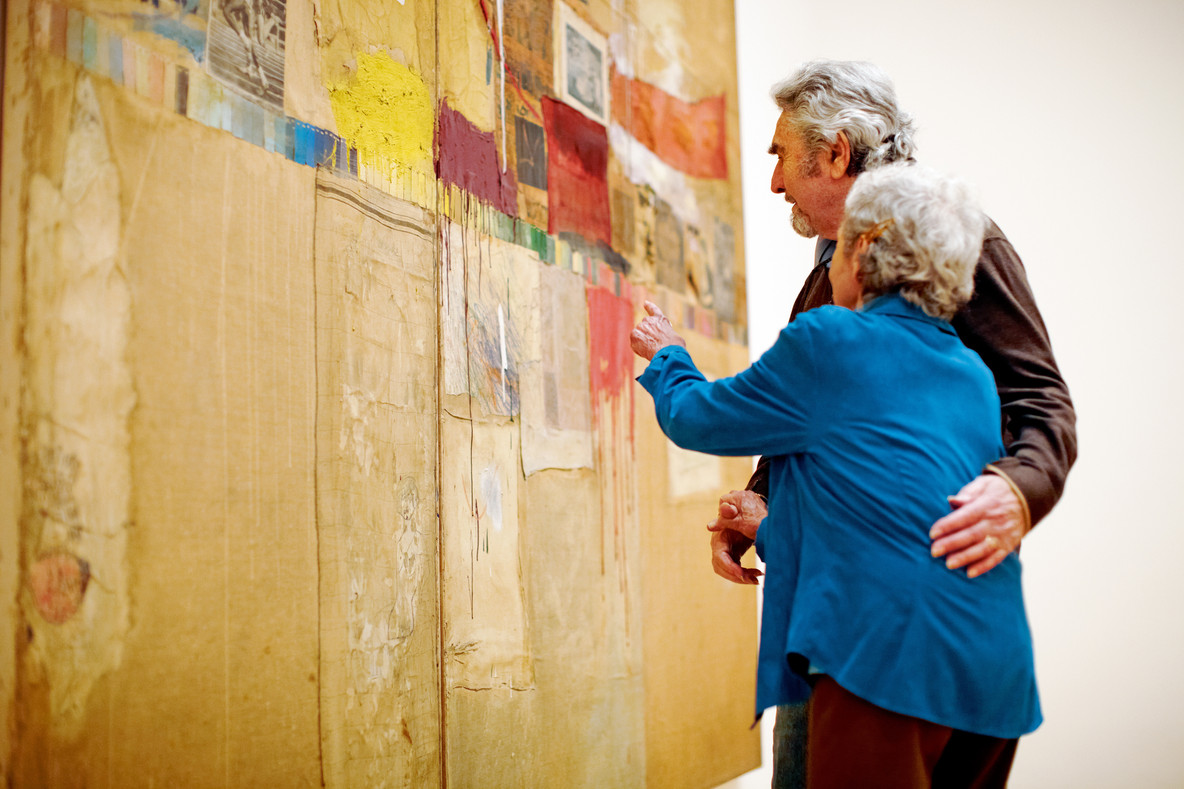 Prepare: Guide for Care Organizations
Here you'll find practical information for creating art experiences at your healthcare organization.