Standout Moments from the Reinstallation of MoMA's Sculpture Garden
In these highlights from our At the Museum docuseries, the Sculpture Garden comes to life.
Last year we premiered the second season of our At the Museum docuseries, chronicling the closure and reopening of MoMA as an expanded and reimagined Museum of Modern Art. We never could have guessed that the Museum, and much of the world, would be closing its doors again less than a year later to curb the spread of COVID-19.
Now, while we're at home and unable to go to the Museum in person, we thought we'd revisit some scenes from a year ago that give you an inside look at how art in the Sculpture Garden came to life—no easy feat when dealing with the logistics of huge sculptures, a high garden wall, and midtown traffic. For this week's Virtual Views, focusing on the Abby Aldrich Rockefeller Sculpture Garden, we're bringing you some of our favorite moments from the process of reinstalling the urban oasis last May through September. Click on the videos below to watch, or catch up on the full series.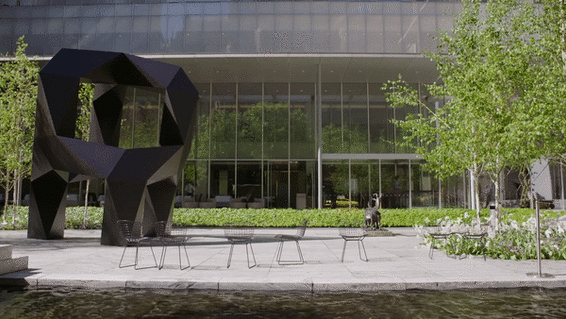 May 2019
Last May, sculpture conservators spent the morning caring for artworks. On the agenda was washing a snowman and giving a goat a bath.
June 2019
Weeks later, in preparation for a new installation of art, sculptures fly out of the Sculpture Garden under the watchful supervision of Budco Rigging, along with MoMA curators, conservators, and security officers.
Watch these moments unfold below!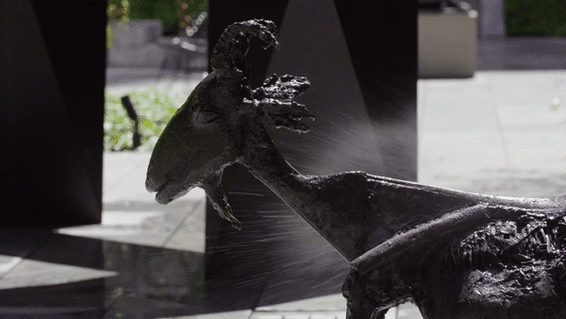 July 2019
Early on a Saturday morning in July, sculptures return to the Sculpture Garden via pushcarts, semi-trucks on Fifth Avenue, and cranes. The master riggers of Budco make it look easy to thread the needle with multi-ton sculptures.
Watch the sculpture come together below at 5:40!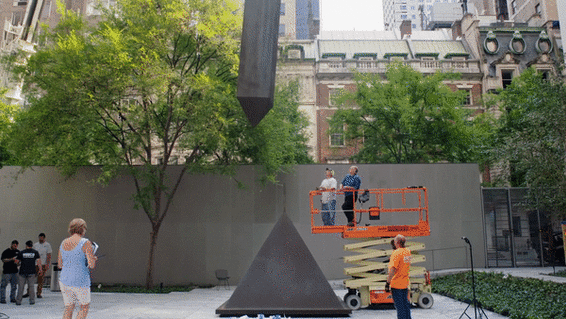 September 2019
Finally, in late September, as the finishing touches were made throughout the Museum in the weeks leading up to the reopening, film expediter Andy Haas found time to make music despite the hectic world around him.
You can listen below at 1:34!
We're all hoping that—just as Andy serenading the sounds of midtown traffic and jackhammers signaled the last days of a closed Museum—we are soon able to welcome you back to a summertime Sculpture Garden.