Take a look at Donald Judd's home and desert installations.
The space surrounding my work is crucial to it: as much thought has gone into the installation as into a piece itself.
Donald Judd, 1977
Judd Foundation
101 Spring Street, New York
Judd was among the first artists to venture into the cobblestone streets of New York's Soho district, a 19th-century industrial center that declined in the 20th, leaving many spaces vacant. In 1968, Judd and his wife, Julie Finch, bought a cast-iron building at 101 Spring Street, formerly home to a number of small manufacturing companies. There, across the building's five floors, Judd was able to carry out his vision for an environment that would integrate art and living. He kept the glass facade intact and the floors open, maintaining that "the building should be repaired and basically not changed"—a principle that would guide all of his future endeavors in architecture. Judd carefully installed his growing collection of furniture, ceremonial and decorative objects, textiles, and his own art and that of others, including John Chamberlain, Dan Flavin, David Novros, Claes Oldenburg, and Frank Stella. Judd Foundation restored and opened 101 Spring Street to the public in 2013. For more information, visit juddfoundation.org.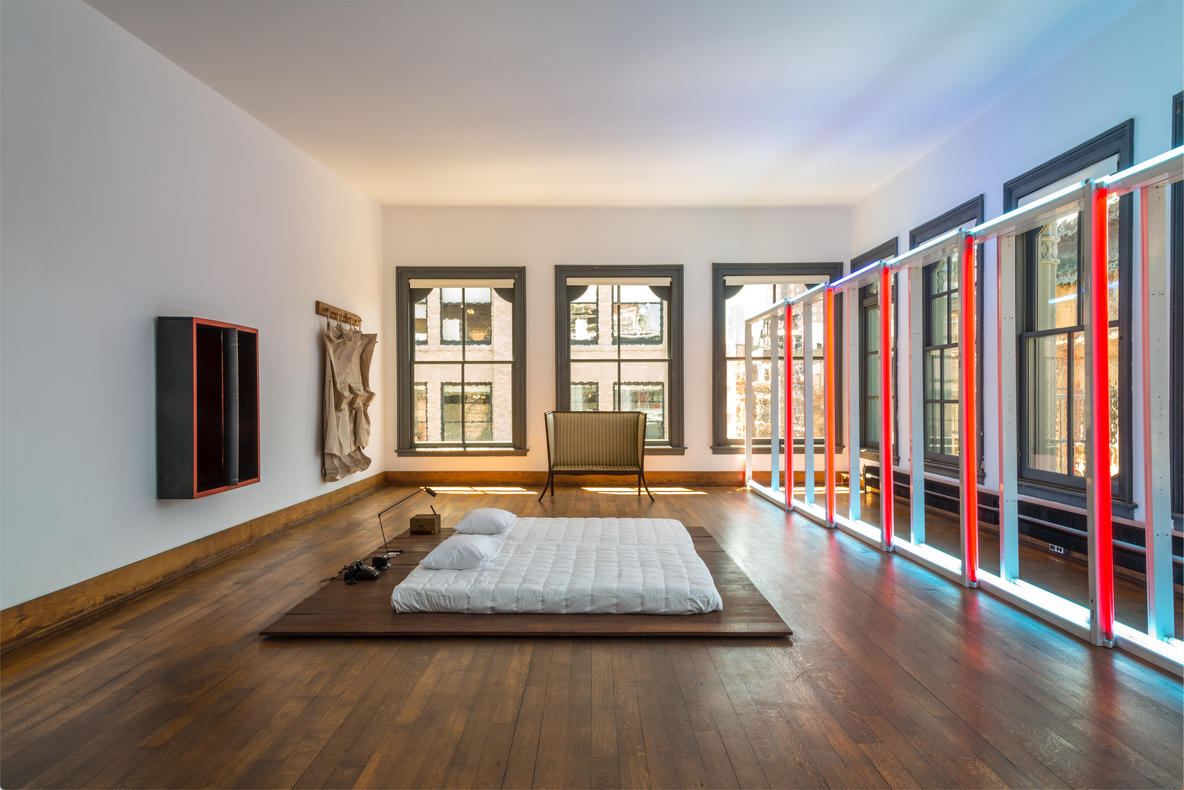 Fifth floor of 101 Spring Street, Judd Foundation, New York
Judd Foundation
Marfa, Texas
Time and space—required for the many activities that Judd's vision would come to encompass—were primary reasons for the artist's move from New York City to Marfa in 1973. Sixty miles east of the United States–Mexico border, Marfa offered Judd the opportunity to develop expansive properties for living, working, and displaying art. First, he renovated La Mansana de Chinati/The Block, a city-block-sized multiuse complex with two large hangars and his two-story residence. Over the next two decades, Judd purchased many buildings in town, including a former grocery store and bank, as well as a ranch in the mountains beyond. Judd's permanent installations in these spaces remained private during his lifetime. These spaces are now maintained by Judd Foundation and are open to the public. For more information, visit juddfoundation.org.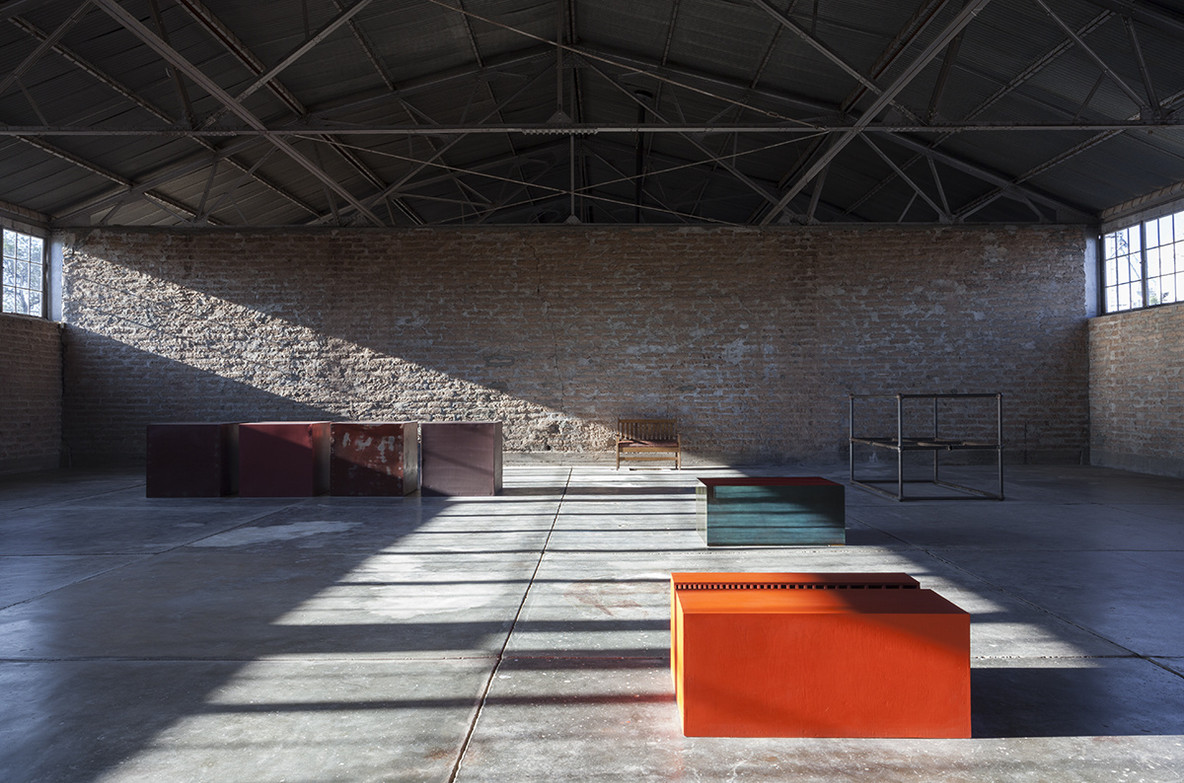 Interior of west building at La Mansana de Chinati/The Block, Judd Foundation, Marfa, Texas
The Chinati Foundation/La Fundación Chinati
Marfa, Texas
In 1978, Judd conceived of large-scale installations of his works, along with works by Dan Flavin and John Chamberlain, which would be housed on a former US Army base on 340 acres of land, as well as warehouses in town. Two of Judd's largest site-specific works would be featured: 15 freestanding multipart concrete works, and 100 works in mill aluminum. In 1986, the nonprofit organization was named the Chinati Foundation/La Fundación Chinati, after the nearby mountain range. The project gradually expanded to include installations by Carl Andre, Ingólfur Arnarsson, Roni Horn, Robert Irwin, Ilya Kabakov, Richard Long, Claes Oldenburg and Coosje van Bruggen, David Rabinowitch, and John Wesley. Judd's vision for the integration of art, architecture, and land rested on his conviction that the space occupied by work like his was as important as the objects themselves, and that such works and installation spaces should be permanent. The Chinati Foundation is open to the public. For more information, visit chinati.org.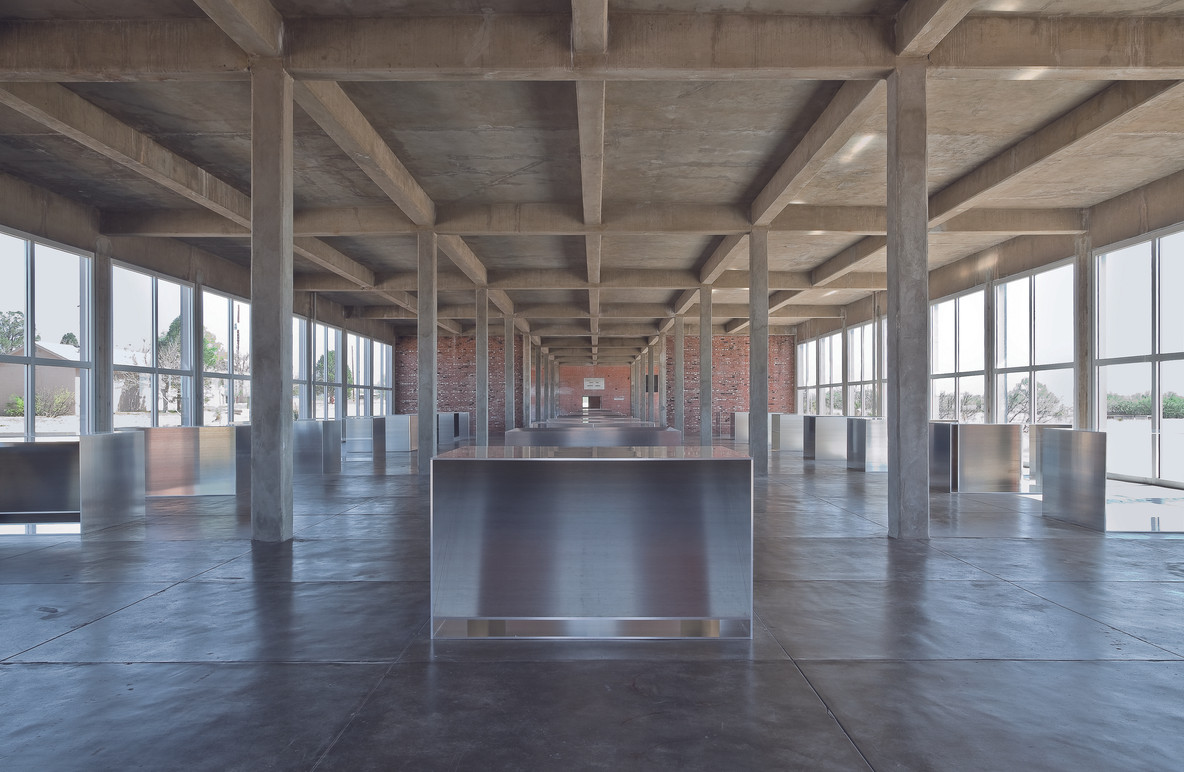 Donald Judd. 100 untitled works in mill aluminum. 1982–86
Eichholteren
Küssnacht am Rigi, Switzerland
In the 1980s, Judd's work with Swiss fabricators, as well as an active exhibition schedule in Europe, prompted his decision to establish a part-time home in Switzerland. In 1986 he found a former hotel located in the countryside on Lake Lucerne. Judd retained the hotel name, Eichholteren, but otherwise reconceived the property, turning the typical Alpine chalet into a space that closely resembled other buildings he designed. He eliminated most of the internal walls and decorative details in the building, leaving blank expanses of wall and floor sparingly populated by his own furniture and works of art. The artist thus installed his Swiss-made works within a custom-designed environment that reflected his priorities. Here, as in New York and Marfa, living with his art generated ideas for works to follow. Judd did not own Eichholteren, which today is a private residence.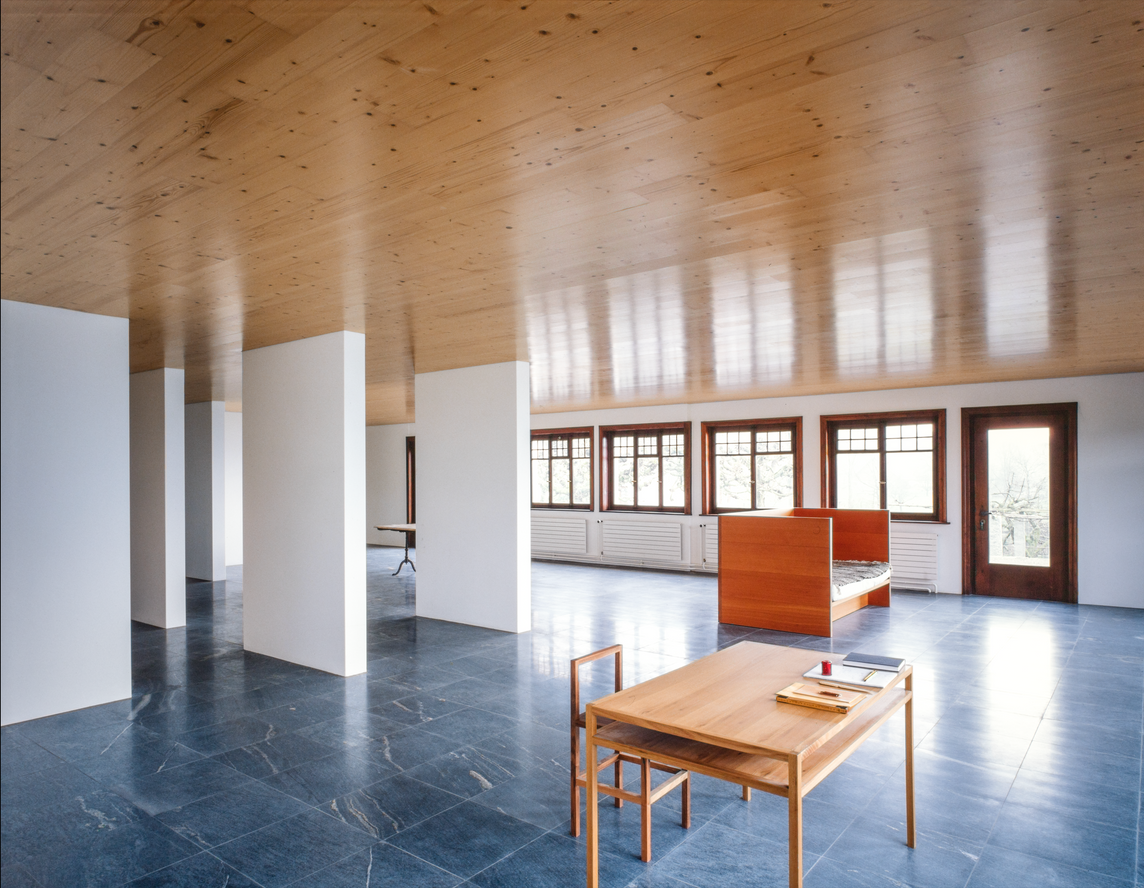 Interior of Eichholteren, Kussnacht am Rigi, Switzerland